The kinkiest sex festivals in the world
Festivals are great for taking a "breath of air" and having unique fun. Some festivals can amaze you with their story, based on old legends and some events, even seem incompatible with various "rules of the country", but tradition means tradition, and this can be really captivating! Today we present to you some festivals that have caught our attention and maybe it will arouse your curiosity to join some of them. Enjoy!
The Pon Festival, Indonesia
The festival takes place at Mount Kemukus, also known as the Sex Mountain, and it's about couples that must have sex with strangers 7 times a year. The Pon Festival has visitors arriving at a shrine to have sex atop the mountain believing that it brings good luck, based on the legend from the early 16th century. What is interesting, is that the effect of the tradition "works" only if you have sex with the exact same person, all seven times throughout the year during Pon this means that you must meet every 35 days with the partner.
The ritual involves prayers and people are bringing flowers to the graveside of Pangeran Samodro, one of the sons of a Javanese king, and ends up with the washing in sacred springs, and only after that, you can choose your "mate" for the ritual.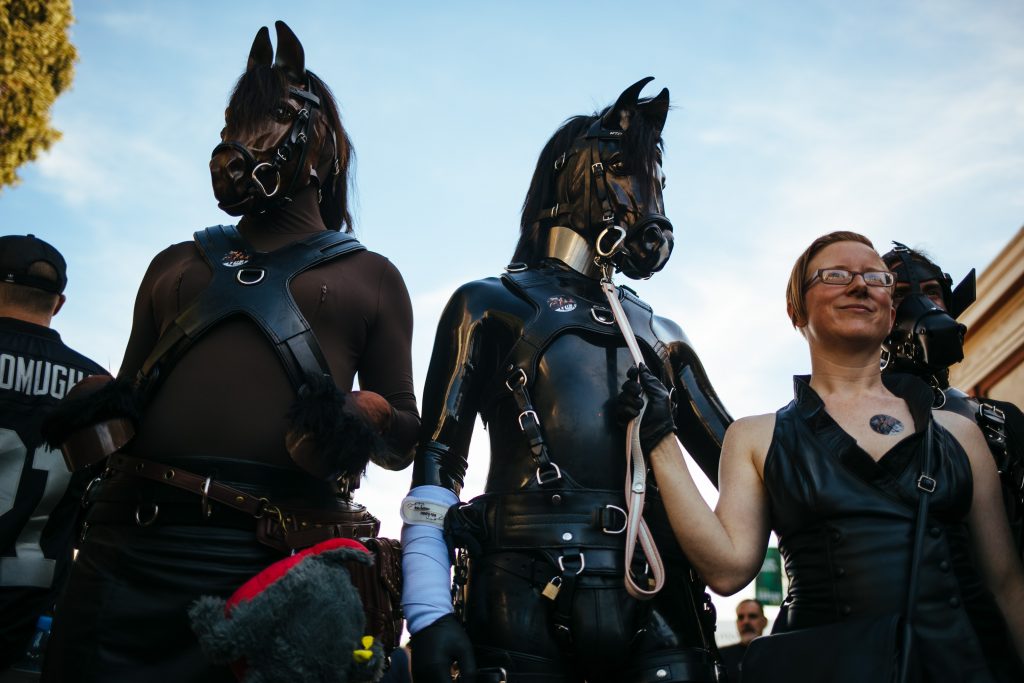 Folsom Street Fair, San Francisco
The event started in 1984 and still maintains its popularity to this day. The festival is attended by those interested in BDSM and leather articles, and it annually reaches a number of 250,000 people present at the "kinky" event. People are "sharing" sexual fantasies, are selling sex toys, leather articles, fetish tools, also there are two stages where Indie music and electronics play accompanied by erotic performances and there is also a dance floor. The dress code is a "free one", and this can mean that people can also present themselves naked, or you can see the most interesting outfits. The event takes place in San Francisco in September.
Nudes-A-Poppin', Indiana
Nudes-A-Poppin' is an annual pageant (contest) in the United States, where nude women and men are competing in erotic dances. The event started in 1975 and it is known to be the biggest nude event in Indiana, unfortunately, like many other festivals, it was canceled in 2020 and 2021 due to the pandemic. Nudes-A-Poppin' is supporting the resort and the local economy, as the event itself serves as a fund-raiser. The event has many contests such as wet T-shirt contest, the sexiest pole dance competition, naked oil wrestling, and others. Spectators are allowed to take photos, but the use of video cameras requires a permit.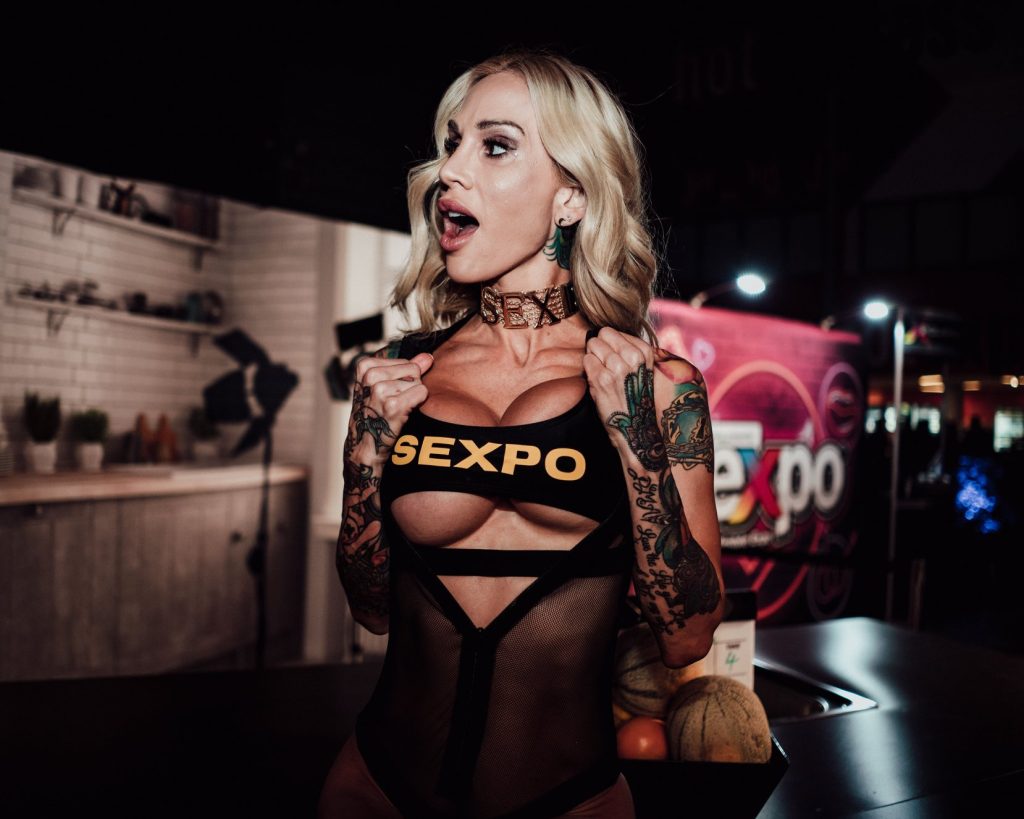 SEXPO, Australia, South Africa and UK
The event started in 1995 and it includes a health and wellness seminar theater, special interest zones, live stage entertainment, bars, exhibitions, and often there are coming guests and celebrities from the adult industry. The event is designed to provide a fun, vibrant and safe environment for open-minded adults. Other activities like fetish demonstration, female stage acts, and the amateur Strip Competition is also taking place during the festival. It is a perfect combination of socializing and shopping while admiring others' performances.
The Festival of the Steel Phallus or The Kanamara Matsuri, Kawasaki, Japan
The Kanamara Matsuri is held in Kawasaki, and it's a festival that takes place on the first Sunday in April, and it is dedicated to dancing, drinking, having fun and this joyful environment wouldn't be that joyful without cross-dressing, penis-shaped lollipops, and a few giant phalluses.
The origin of the festival can be traced back to an ancient Japanese legend. A vicious demon hid inside the vagina of a young woman after falling in love with her. The entity's jealousy provoked him to bite off the penises of two young men on two separate wedding nights. The woman sought help from a blacksmith, who fashioned an iron phallus to break the demon's teeth, which in turn led to the item's enshrinement at the Kanayama Shrine in Kawasaki.
There are many erotic festivals every year all around the world: "Sydney Festival of Really Good Sex", Australia, "HUMP! Film Festival" USA, "The Oscars of Erotic Film" Cannes, France, "Love Parade", Berlin, and many more. People from all over the world are joining such events/festivals to have fun, to interact, to dance, and to create new memories, which is always nice. Read more articles here
Build your kingdom on social media platforms
Information and communication technology have changed rapidly over the past 20 years and today we'll talk about social media. The development of social media platforms is continuous, and every day comes with plenty of useful upgrades. How much time you spend promoting your social networks and what content you "decorate" them with, is extra special, particularly in case you are a camgirl. There are numerous platforms where you can act as a "self-promoter", however, it would be helpful to navigate a social media platform, where user traffic has a significant number. Each platform comes with its unique features, and the first tip for you would be to pick the platforms that have shown to be the most suitable to promote you as a camgirl, and we encourage you to concentrate on their functionality at maximum capacity so that your content would reach as many people as possible, that are interested in this industry.
How to know your audience and how to form a fan base?
Based on our steady examination and common opinions accumulated from models who have come to have admirable success on social platforms, we concluded that Twitter, Instagram, and TikTok are the trendiest and the most appropriate at the moment to create an "image" in your own "kingdom" of fans.
If you are not yet familiar with Instagram, Twitter and Tiktok, we recommend that you access the short beginner training that you can find on Youtube.
When we refer to Twitter and Instagram, they are the right ones to engage your content since these platforms offer you the opportunity to find out your audience, their age, where they come from, and what finances they have. All data referring to your audience can be easily accessed in the "Analytics" section, where you have a monthly report. On Instagram, you can change your personal page into a business one. At the point you reach 10K followers, you can attach to your story, links to your Twitter account, or any other link you would like to share.
Be sure that applying some "promoting strategies" by yourself, can be very helpful in creating that "business card" or "brand" and this way, you can reach those people that are familiar with the industry and you will start interacting with them. Without a doubt, you will see your followers' number growing.
Suggestions and tips
Tweets are currently indexed in the Google search algorithm, so we suggest that you don't use more than 3 hashtags. In general, use hashtags such as locations, cities, and descriptions. (Example, "#americanmodels", "prague", "losangeles", etc.) The primary hashtag shall be at the beginning of the tweet, it will allow you to attach links to your cam site.
Researching the most popular hashtags and adding them to the post, also can help you gain more audience to your tweet.
We additionally recommend tweeting not less than 3 times a day, and attach to your posts' graphics such as pictures, emoticons, GIFs. It is a helpful tool if you want your post to be impactful.
As said above, audience analysis is fundamental since it assists you with sorting out who reacts to your account and how to approach those intrigued.
Polls are also a good procedure, particularly if the question arouses curiosity. You can utilize it as a type of "feedback" from your followers.
At the point when we talk about Instagram here, we can add TikTok as well, in light of the fact that the tips shared are valid for both apps. To be specific, the next chapter is about going LIVE.
Going LIVE is a direct way to connect with your fan base in real-time. Lighting and sound quality are also important to create "that connection" with the individuals who are watching you.
As well, the feature to go live with a friend doubles the chances to increase the group of people who are following you, this way, you are making an "exchange" of fans with the friend.
While going LIVE you can feel the HUMAN interaction between you and your followers. Thus, you will get closer to them, and they will find out more about you, as a person.
In order to maintain the audience, and to "develop" it daily, it is necessary to "create a relationship" with your followers, by answering their comments, questions and, obviously, by being constant in posting videos.
Be sure, by making an effort to "take care" of your account to look impeccable, professional, and catchy at first glance, you will grow your account without any problem.
It is extremely important to be honest with yourself and be true about your passions. Social media networks are "full" of everything, and that's why nowadays authenticity is what people are looking for. So, act naturally!
Persistent activity, through daily posts on feed and story, is a must if you want to be successful as a camgirl on social networks and not only.
Dear models, be achievers, not just dreamers. We suggest you have a can-do attitude when it comes to growing your audience and don't give up when things may not be the way you would like them to be. It's all about willpower and mindset. Be a go-getter! Read more articles here
Camming is visual work. You are judged based on your appearance. That's why your outfits for your shows matter a lot. Every camgirl should have an extensive wardrobe, from costumes and sexy dresses to good quality lingerie sets. When a member sees you put the extra effort into putting on an attractive outfit, that tends to grab their attention and can help you make more money and sales. While some members do prefer to see the laid back "girl next door" look, it can never hurt to occasionally dress up and really put on a show.
But when buying lingerie, make sure it's something that makes you feel sexy and confident. It also has to be comfortable. There's no use looking sexy if you're itching all over. And besides, your audience will totally notice your discomfort right away. Sexy lingerie is only sexy if it's comfortable.
Do You Need To Wear Lingerie?
You do not have to wear lingerie to be successful on cam or in clips. While most customers will throw some extra compliments your way for the extra effort, and while it may in return boost your own confidence knowing how hot you look in it, most of the time it's simply not necessary when it comes to affecting your profit. The top cam models across many sites often will wear tank tops, boyshorts, comfortable bras, t-shirts, and other "normal" clothing items that are easy to get in and out of. Let's face it; when you're on cam you spend a lot more time either sitting in your clothes or being out of your clothes and you don't want to be uncomfortable in them, and don't want to struggle getting out of them!
There is no magical lingerie that will make customers want to view you more, but using your lingerie as a prop to expand upon the service you're already offering can be beneficial. If you're a dominatrix, a leather ensemble is something that really drives the "bad ass" look. You can also use lingerie in cosplay to really add some sexy flair to the character that you're cosplaying as. Plenty of sites offer "themed" or
"cosplay" lingerie that can help amplify your character.
Lingerie Is Easier For Clips than Camming
Because of the nature of lingerie, and how sometimes you're strapped into it so tight it seems impossible to get off alone, you may be better off saving the crazy intricate and detailed lingerie for clips. In clips you aren't catering to a live audience, so you're able to pause, cut scenes, take breaks (if you're in a corset for sure you will need one) and you can really get the most out of your outfit. Saving the lingerie that's easier to function for camming can make your life much easier. Teddys, bralettes, sexy bras, thongs, v-strings, thigh high socks, bandeau, and other easy to remove items will probably work better for camming. Read more articles here
Sex Machine Museum – a collection of pleasures
What about sex toys? In case you are an explorer and you love to discover more about the historical evolution of pleasure stimulators, this article is for you!
If you are open enough to find out some facts that may be new for you, we present you the "Sex Machine Museum", Prague. It's the only museum in the entire world dedicated to "sex machines" and a lot more erotic exhibits. Indeed, the museum is an atypical and original one, and its existence required a lot of investigation, exploration, and research.
Sex Machines Museum describes itself as "an exposition of mechanical erotic appliances, the purpose of which is to bring pleasure and allow extraordinary and unusual positions during intercourse."
Oriano Bizzochi is the one who spent over 20 years investigating the history of sex machines. The "Sex Machine Museum" opened in 2001, and it continues to gain popularity, as they get more and more visitors every year.
Over 350 exhibits, which represent the evolution of so-called "marital aids", are laid out over three floors, and most visitors recommend starting at the top and working your way down. Among the erotic devices, you can find instruments of stimulation (penile, scrotal, anal, vaginal and clitoral tissue", wicked finger-spikes, "coercive" chairs designed for "absolute domination", throne chairs with a hole in the seat to facilitate oral sex, iron corsets, and a lot more.
The exhibition showcases pieces of stimulation as well as anti-masturbation equipment, illustrating the evolution of these machines, some of them dating back to the 16th century. You can also find a small erotic cinema where you can view a couple of vintage films from the beginning of the 20th century, and a room with erotic devices both old and modern.
According to the museum's official blurb: "The collection of objects from the whole world… is designed to guide the visitor in an ironic and intelligent manner, permitting them to move through the curiosity, history, and perversion of human sexuality."
If you're open-minded and curious, the Sex Machines Museum is definitely worth a trip. Read more articles here