The kinkiest sex festivals in the world
Festivals are great for taking a "breath of air" and having unique fun. Some festivals can amaze you with their story, based on old legends and some events, even seem incompatible with various "rules of the country", but tradition means tradition, and this can be really captivating! Today we present to you some festivals that have caught our attention and maybe it will arouse your curiosity to join some of them. Enjoy!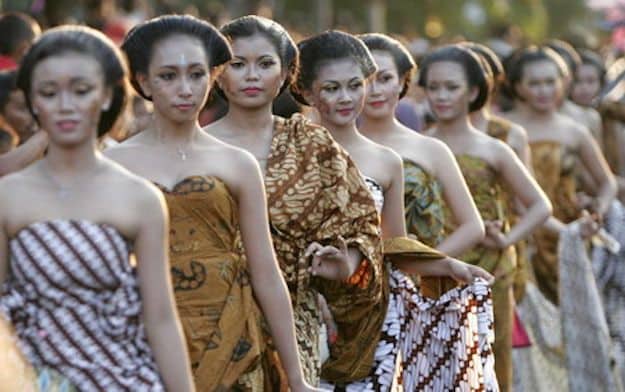 The Pon Festival, Indonesia
The festival takes place at Mount Kemukus, also known as the Sex Mountain, and it's about couples that must have sex with strangers 7 times a year. The Pon Festival has visitors arriving at a shrine to have sex atop the mountain believing that it brings good luck, based on the legend from the early 16th century. What is interesting, is that the effect of the tradition "works" only if you have sex with the exact same person, all seven times throughout the year during Pon this means that you must meet every 35 days with the partner.
The ritual involves prayers and people are bringing flowers to the graveside of Pangeran Samodro, one of the sons of a Javanese king, and ends up with the washing in sacred springs, and only after that, you can choose your "mate" for the ritual.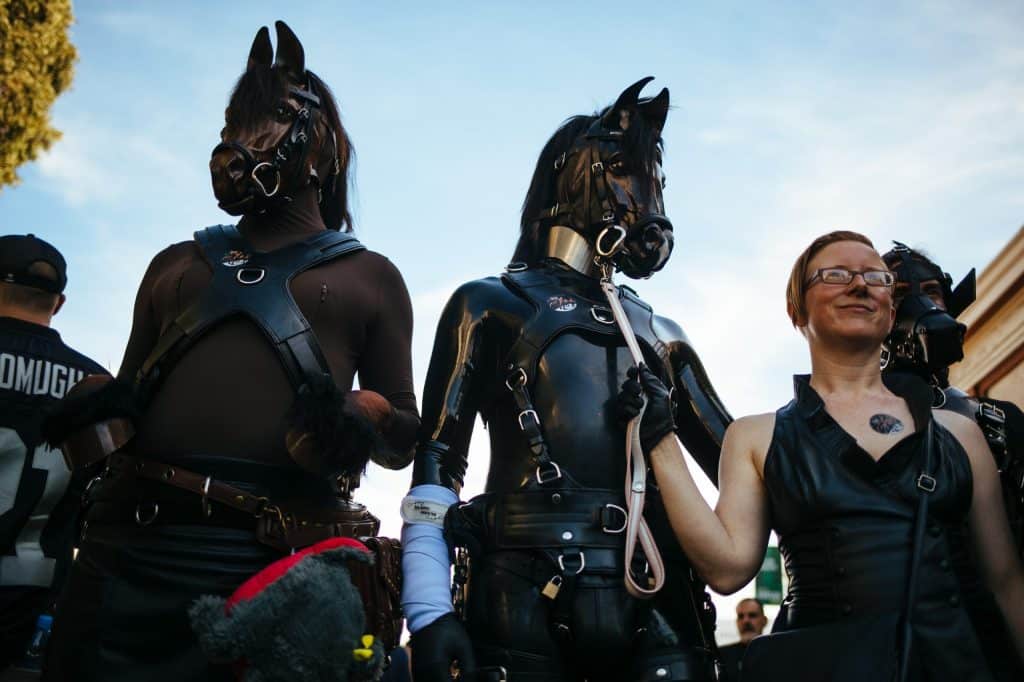 Folsom Street Fair, San Francisco
The event started in 1984 and still maintains its popularity to this day. The festival is attended by those interested in BDSM and leather articles, and it annually reaches a number of 250,000 people present at the "kinky" event. People are "sharing" sexual fantasies, are selling sex toys, leather articles, fetish tools, also there are two stages where Indie music and electronics play accompanied by erotic performances and there is also a dance floor. The dress code is a "free one", and this can mean that people can also present themselves naked, or you can see the most interesting outfits. The event takes place in San Francisco in September.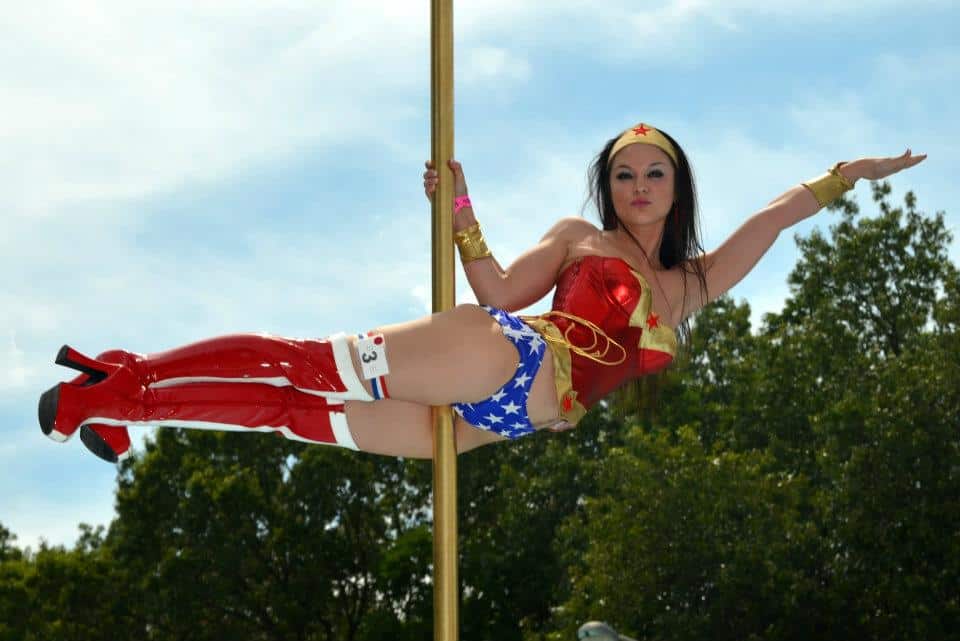 Nudes-A-Poppin', Indiana
Nudes-A-Poppin' is an annual pageant (contest) in the United States, where nude women and men are competing in erotic dances. The event started in 1975 and it is known to be the biggest nude event in Indiana, unfortunately, like many other festivals, it was canceled in 2020 and 2021 due to the pandemic. Nudes-A-Poppin' is supporting the resort and the local economy, as the event itself serves as a fund-raiser. The event has many contests such as wet T-shirt contest, the sexiest pole dance competition, naked oil wrestling, and others. Spectators are allowed to take photos, but the use of video cameras requires a permit.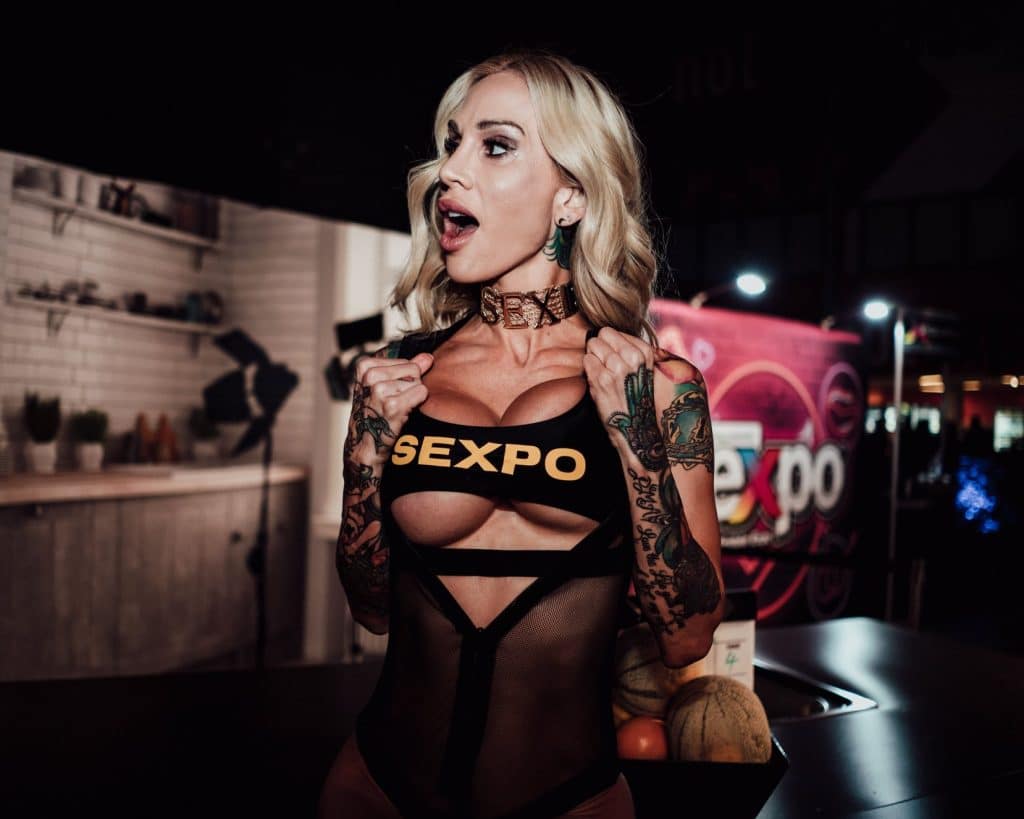 SEXPO, Australia, South Africa and UK
The event started in 1995 and it includes a health and wellness seminar theater, special interest zones, live stage entertainment, bars, exhibitions, and often there are coming guests and celebrities from the adult industry. The event is designed to provide a fun, vibrant and safe environment for open-minded adults. Other activities like fetish demonstration, female stage acts, and the amateur Strip Competition is also taking place during the festival. It is a perfect combination of socializing and shopping while admiring others' performances.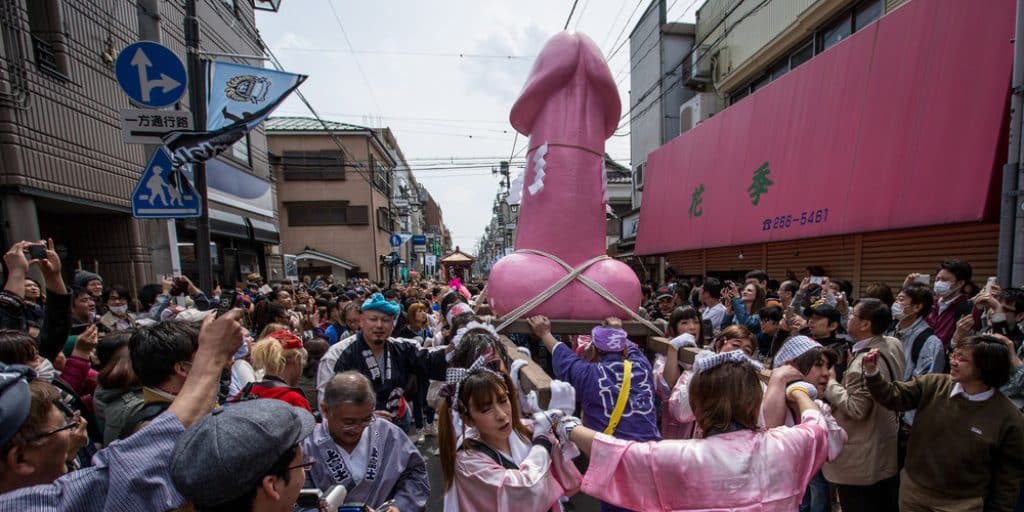 The Festival of the Steel Phallus or The Kanamara Matsuri, Kawasaki, Japan
The Kanamara Matsuri is held in Kawasaki, and it's a festival that takes place on the first Sunday in April, and it is dedicated to dancing, drinking, having fun and this joyful environment wouldn't be that joyful without cross-dressing, penis-shaped lollipops, and a few giant phalluses.
The origin of the festival can be traced back to an ancient Japanese legend. A vicious demon hid inside the vagina of a young woman after falling in love with her. The entity's jealousy provoked him to bite off the penises of two young men on two separate wedding nights. The woman sought help from a blacksmith, who fashioned an iron phallus to break the demon's teeth, which in turn led to the item's enshrinement at the Kanayama Shrine in Kawasaki.
There are many erotic festivals every year all around the world: "Sydney Festival of Really Good Sex", Australia, "HUMP! Film Festival" USA, "The Oscars of Erotic Film" Cannes, France, "Love Parade", Berlin, and many more. People from all over the world are joining such events/festivals to have fun, to interact, to dance, and to create new memories, which is always nice. Read more articles here
Whoreoween: Honoring Icons in Sex Worker Costumes
Whoreoween is an innovative twist on Halloween, offering sex workers a chance to step beyond the usual sexy nurse outfits and honor legends from their industry. This event serves as an opportunity to pay tribute to current and historical figures, bringing a sense of uniqueness and recognition to a community often overshadowed by stereotypes.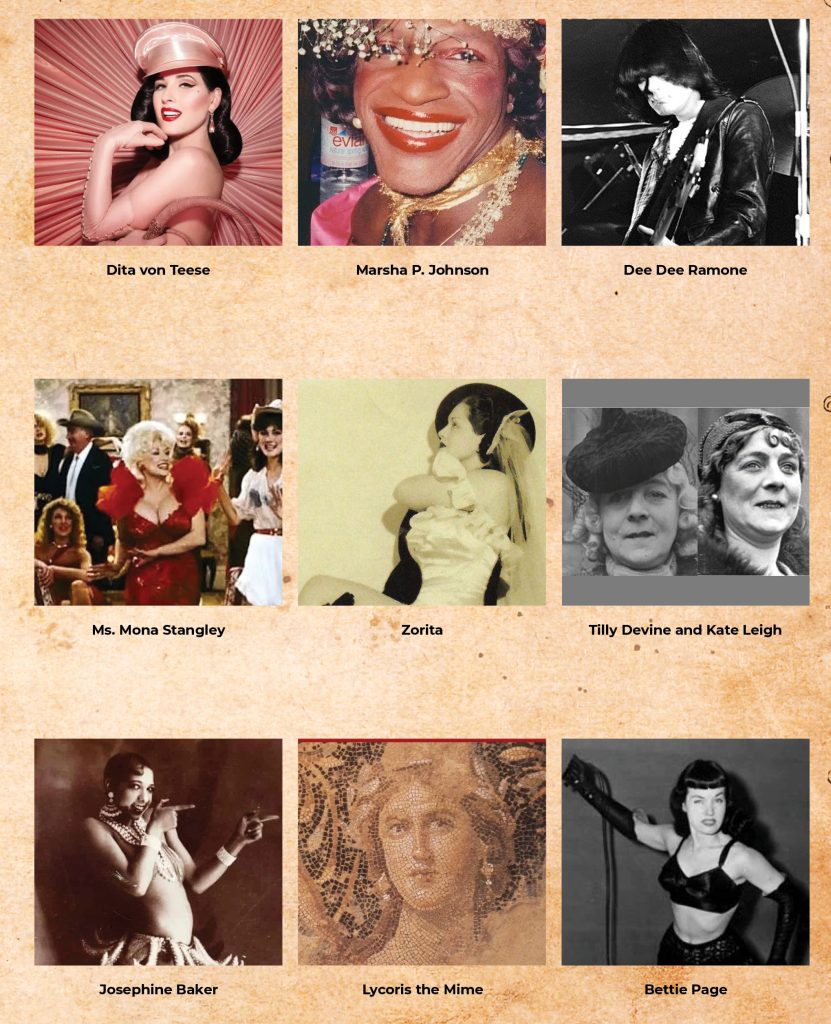 Dita von Teese, a modern burlesque icon, serves as a perfect inspiration. Known for her performances, Playboy appearances, and burlesque acts, she embodies the essence of a seductress. Her costume would include a classic 40s pageboy hairstyle, a sequined corset, opera gloves, statement earrings, and bright red lipstick, preferably in MAC's Viva Glam I or Ruby Woo shades.
Marsha P. Johnson, a pivotal figure in the Stonewall uprising, is another inspirational figure. As a gay liberation activist, trans woman, and drag queen, she advocated for gay, trans, and sex worker rights. Her costume would feature a flower crown, 70s-style glamour with a slinky dress, faux or vintage fur, sequins, and bold jewelry, capturing her spirit and role in the gay rights movement.
Dee Dee Ramone, known for his role in the Ramones, also worked as a sex worker. His costume would reflect his classic punk style with tight vintage jeans, a DIY sleeveless t-shirt, and a leather jacket.

Ms. Mona Stangley, from "The Best Little Whorehouse in Texas," portrayed by Dolly Parton, offers a Western-inspired look. The costume could include big hair, flouncy prairie dresses, or a satin corset with a sheer robe, embodying the spirit of the 80s Texas madam.
Zorita, a groundbreaking burlesque dancer, is known for her bold performances with snakes and a famous 'half and half' act. Her costume would include fishnet stockings, ruffled dresses, spangly heels, and possibly a tiara or two platinum streaks in the hair.
Tilly Devine and Kate Leigh, 1920s Sydney gangsters, provide a unique option for a doubles costume. Their outfits would reflect the era's fashion, featuring heavy coats, top hats, or beaded headscarves, emphasizing their toughness.
Josephine Baker, an American-born dancer, actress, and WWII spy, offers a glamorous choice. Her costume could include glittery earrings, a beaded satin cocktail dress, and a classic 20s hairstyle. The famous Banana Dance outfit, featuring a pearl necklace and an artificial banana skirt, also represents her iconic status.
Lycoris the Mime, from ancient Rome, presents a historical option. Her costume would include traditional white robes, perhaps with floral headpieces, reflecting the mime artists' role during the Floralia festival.
Lastly, Bettie Page, a 1950s pinup and fetish model, offers a vintage choice. Her costume might include a leopard-print leotard, sheer dress with faux fur, or classic black satin lingerie paired with shiny black heels.
Whoreoween provides a platform for sex workers to celebrate their history and culture, offering a way to honor icons who have made significant contributions to the industry and society.
2023 Celebrity Halloween Hits and Misses
As Halloween rolls around, the unveiling of celebrity costumes becomes a highly anticipated event, reflecting both triumphs and transgressions in fashion and fandom. 2023 proved no different, with an array of high-profile personas embracing the season's spirit through an eclectic mix of costumes.
The celebrations of 2023 remind us that Halloween is not only a display of creativity but also a reflection of our times. It's a balancing act between homage and originality, between respect for tradition and the thrill of innovation. This year's array of costumes, from the star-studded to the minimalistic, confirms that celebrity Halloween looks will continue to be a pop culture spectacle, for better or for worse.
---
Dwayne "The Rock" Johnson, whose stature often overshadows any character he attempts to portray, tried to channel soccer legend David Beckham with a '90s-era jersey and a blonde wig. Despite the effort, the familiar face of this wrestler-turned-actor was still the main highlight.
---
Keke Palmer brought a touch of narrative to her costume. The actress and singer, accompanied by her son Leo as a mini mad scientist, transformed into Frankenstein's creature. This whimsical yet heartwarming costume was well-received, as Palmer humorously credited her son for giving her "LIFE," a play on her role as a mother and Frankenstein's creation.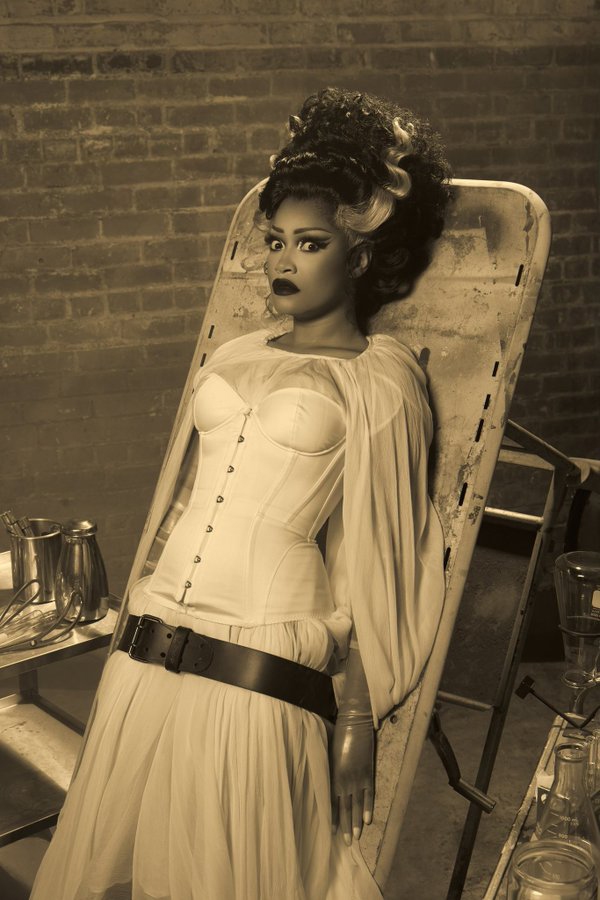 ---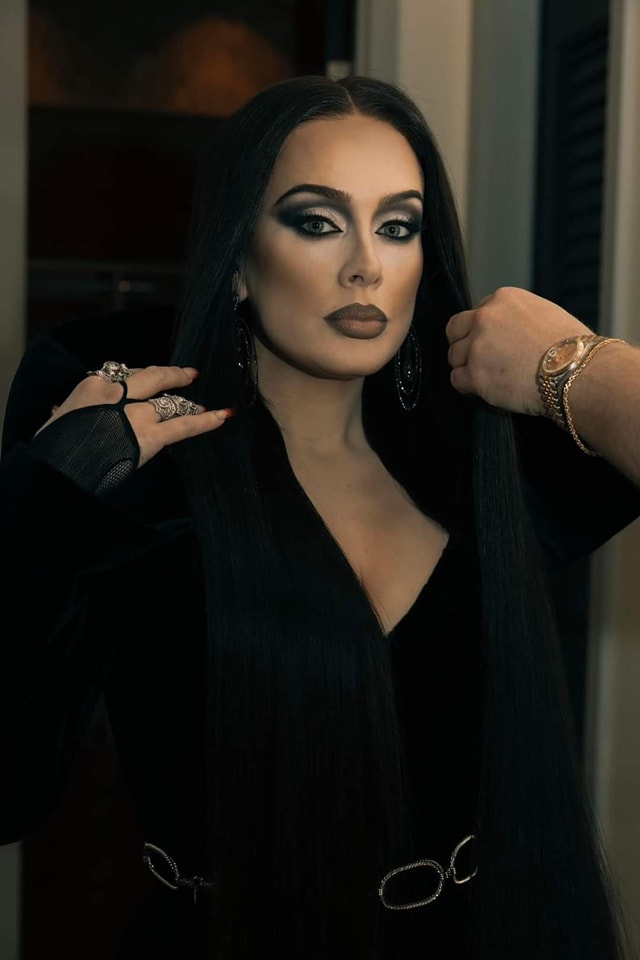 Adele, the vocal powerhouse, took to the stage in Las Vegas, embodying the dark elegance of Morticia Addams. Her rendition was both fitting for the Queen of the Night and adored by her audience, capturing the gothic essence of the beloved character with a long black wig and striking nails.
---
However, not all costumes were met with applause. Megan Fox and Machine Gun Kelly's "Kill Bill" ensemble sparked controversy. While visually striking, Fox's decision to flout SAG-AFTRA guidelines amid an actor's strike resulted in significant backlash, with some labeling her actions as insensitive.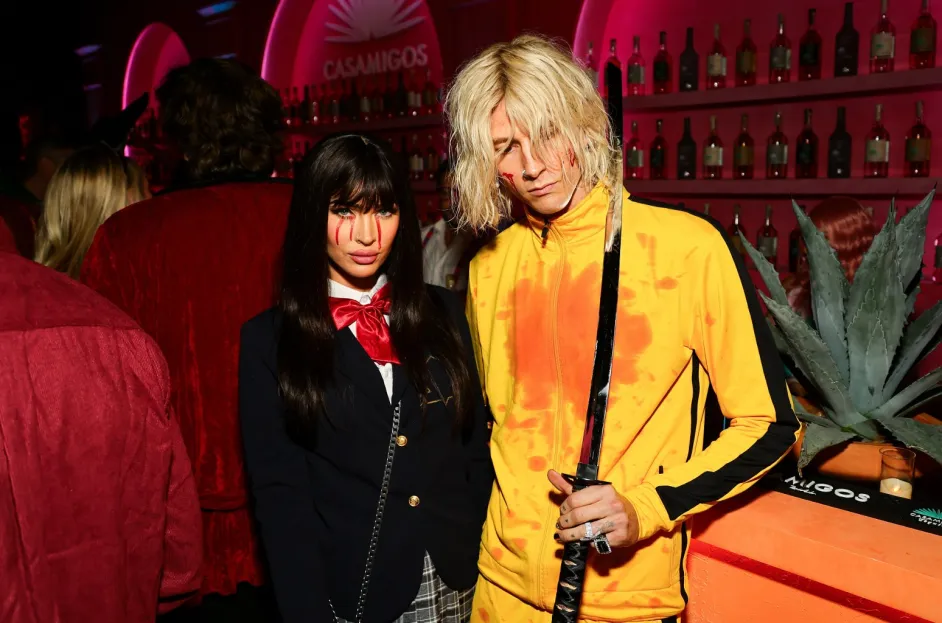 ---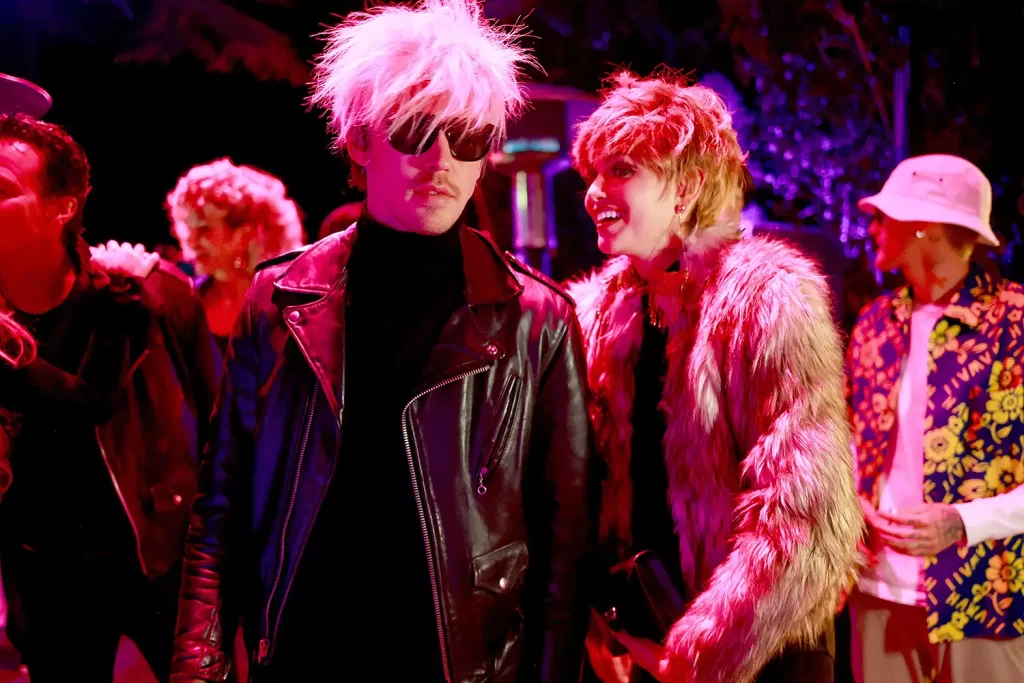 Meanwhile, Austin Butler and Kaia Gerber paid homage to pop art and '60s fashion icons Andy Warhol and Edie Sedgwick. The couple's costume, timely for Butler's rising fame, was both a cultural throwback and a fitting tribute to Warhol's enduring legacy.
---
Florence Pugh took a different route, embracing a more casual, last-minute look as a nod to Guy Fieri. The simplicity and relatability of her costume resonated with fans who appreciate a more spontaneous approach to Halloween.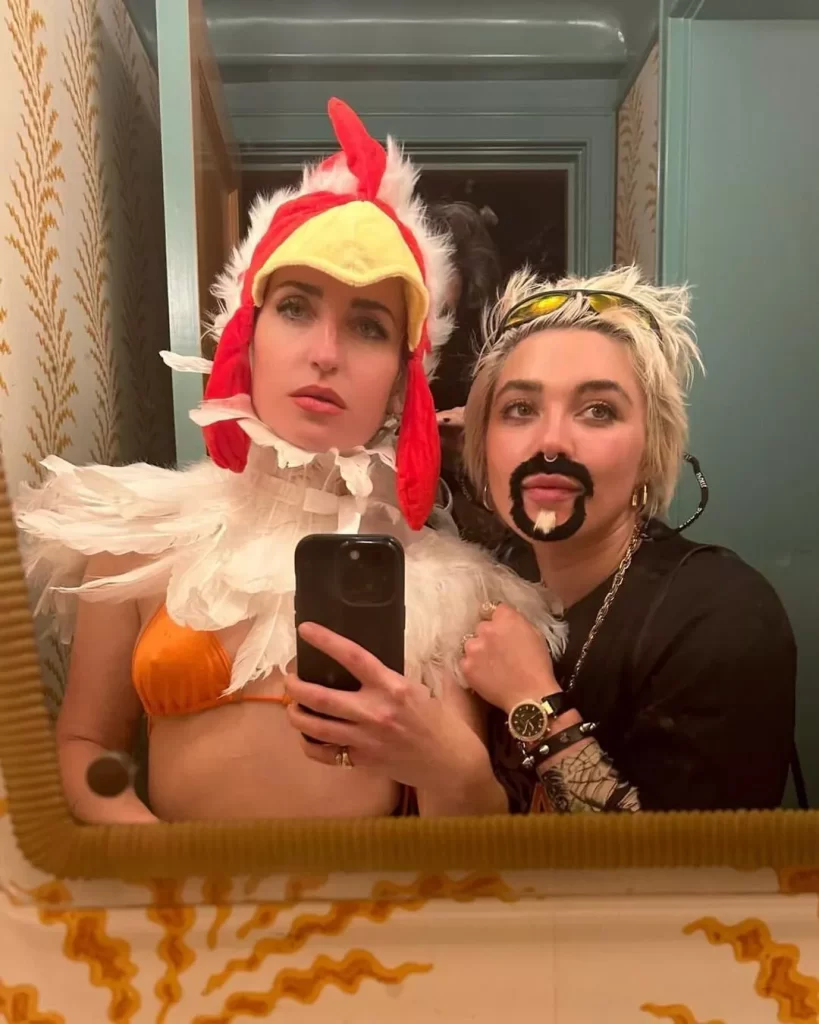 Revolutionizing Desire: The Rise of FPOV Porn
In the realm of virtual reality (VR) adult entertainment, the concept of female point-of-view (FPOV) porn has sparked interest but remains underexplored. Content creators like Lee and Erika Lust have noted that many women seek a deeper connection than traditional porn provides, craving emotional resonance alongside physical stimulation. They suggest that the industry has not fully grasped or catered to female sexual preferences, which extend beyond mere visual cues to include psychological engagement.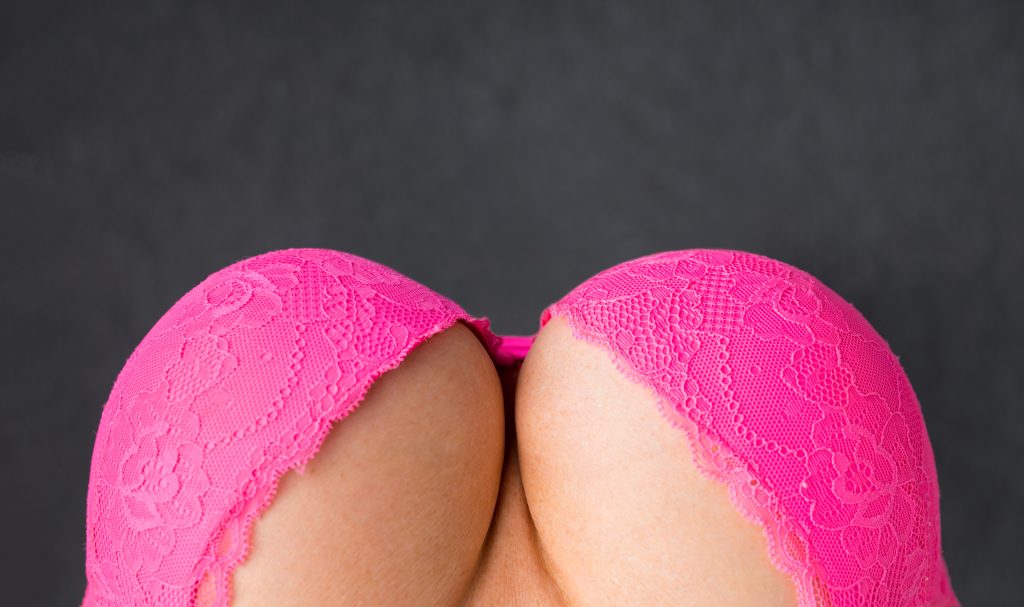 One of the key players, Sex Like Real (SLR), has experimented with FPOV content, responding to specific requests from their audience. However, despite attempts to innovate with scenarios like the "boyfriend experience" and narratives of female empowerment, these ventures have not always been profitable. SLR's findings indicate that the financial returns on FPOV content don't yet match those of conventional porn, suggesting either a mismatch in content or a niche audience.
Only a small fraction of SLR's user base identifies as female, which might indicate limited demand. Nonetheless, industry executives like David Chapman of SLR speculate that the true number of female users is underreported due to shared devices among couples. Chapman and his colleagues believe in the importance of catering to female viewers, not only for diversity but also because VR porn can provide a safe space for exploring sexuality.
The technological barrier presented by the high cost of VR equipment also contributes to the limited reach of FPOV porn. Not everyone can afford the gear necessary to enjoy such immersive experiences, as pointed out by Lust, who acknowledges the success of her VR film "360 Degrees of Lust," though less than her other works.
The content itself has been critiqued for not fully capturing women's diverse tastes. A superfan of FPOV, known as Super Smash Cache, has highlighted the industry's narrow depiction of male attractiveness and the scarcity of content that appeals to her preferences. This suggests that a wider range of male portrayals might better satisfy the diverse desires of female viewers.
Conclusively, there is a consensus that while there is an audience for female-centric VR porn, the industry needs time to adapt. More women in development and production roles could catalyze this change, fostering content that resonates more deeply with female viewers. As the technology becomes more accessible and content more diverse, FPOV porn has the potential to redefine what is desirable in adult entertainment.