The kinkiest sex festivals in the world
Festivals are great for taking a "breath of air" and having unique fun. Some festivals can amaze you with their story, based on old legends and some events, even seem incompatible with various "rules of the country", but tradition means tradition, and this can be really captivating! Today we present to you some festivals that have caught our attention and maybe it will arouse your curiosity to join some of them. Enjoy!
The Pon Festival, Indonesia
The festival takes place at Mount Kemukus, also known as the Sex Mountain, and it's about couples that must have sex with strangers 7 times a year. The Pon Festival has visitors arriving at a shrine to have sex atop the mountain believing that it brings good luck, based on the legend from the early 16th century. What is interesting, is that the effect of the tradition "works" only if you have sex with the exact same person, all seven times throughout the year during Pon this means that you must meet every 35 days with the partner.
The ritual involves prayers and people are bringing flowers to the graveside of Pangeran Samodro, one of the sons of a Javanese king, and ends up with the washing in sacred springs, and only after that, you can choose your "mate" for the ritual.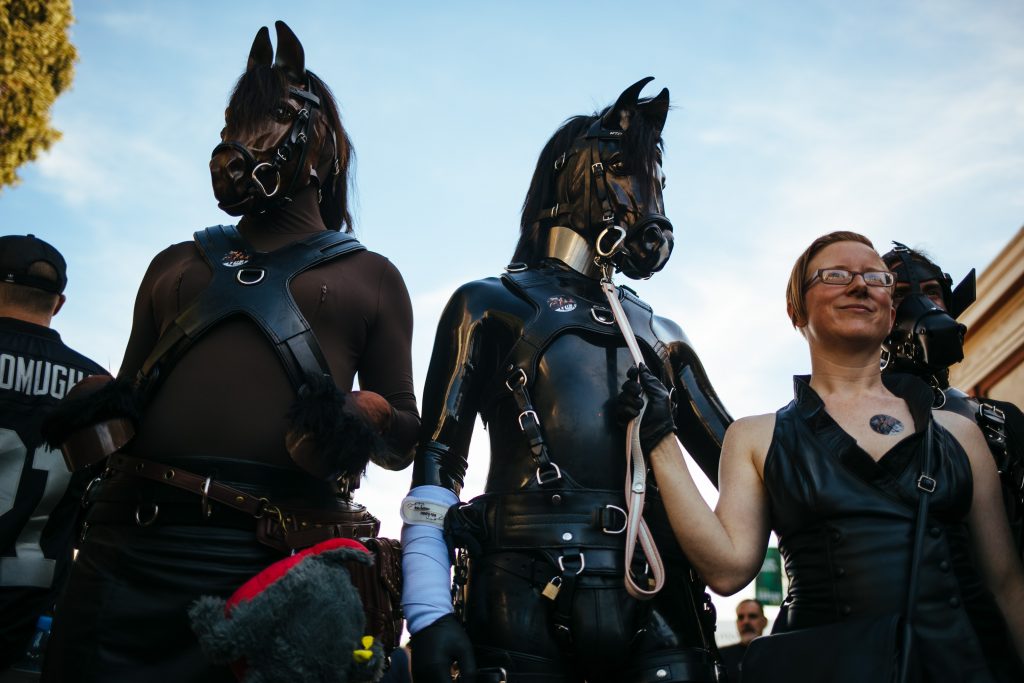 Folsom Street Fair, San Francisco
The event started in 1984 and still maintains its popularity to this day. The festival is attended by those interested in BDSM and leather articles, and it annually reaches a number of 250,000 people present at the "kinky" event. People are "sharing" sexual fantasies, are selling sex toys, leather articles, fetish tools, also there are two stages where Indie music and electronics play accompanied by erotic performances and there is also a dance floor. The dress code is a "free one", and this can mean that people can also present themselves naked, or you can see the most interesting outfits. The event takes place in San Francisco in September.
Nudes-A-Poppin', Indiana
Nudes-A-Poppin' is an annual pageant (contest) in the United States, where nude women and men are competing in erotic dances. The event started in 1975 and it is known to be the biggest nude event in Indiana, unfortunately, like many other festivals, it was canceled in 2020 and 2021 due to the pandemic. Nudes-A-Poppin' is supporting the resort and the local economy, as the event itself serves as a fund-raiser. The event has many contests such as wet T-shirt contest, the sexiest pole dance competition, naked oil wrestling, and others. Spectators are allowed to take photos, but the use of video cameras requires a permit.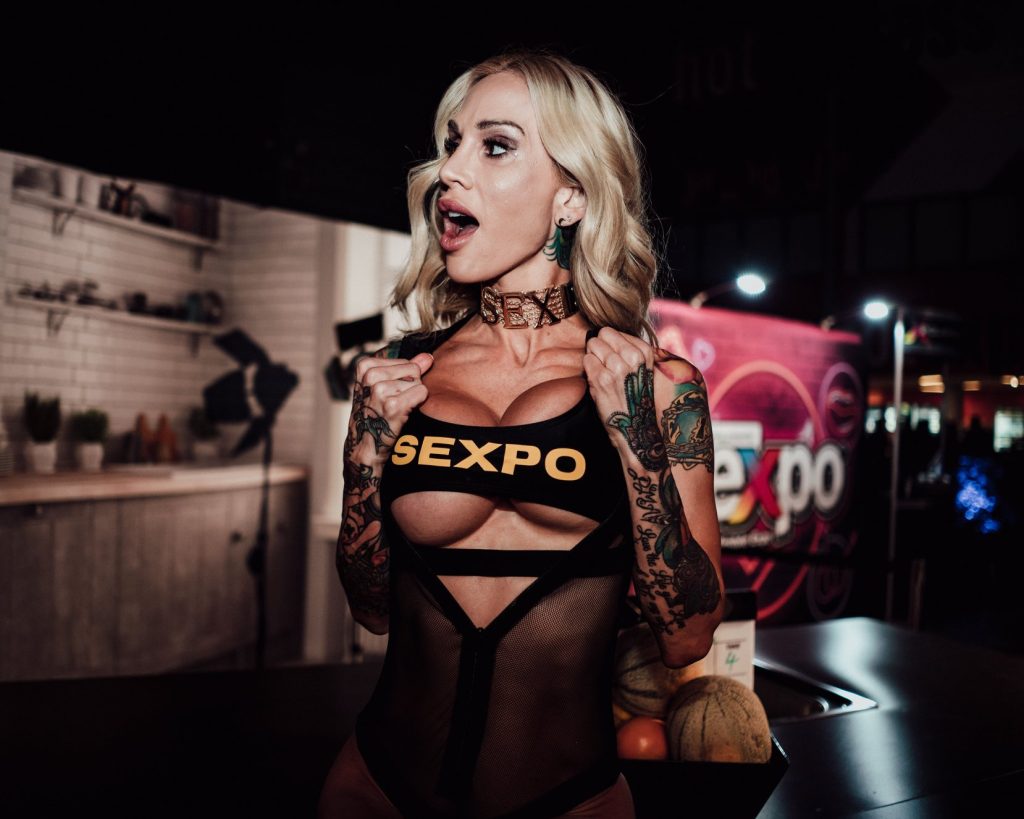 SEXPO, Australia, South Africa and UK
The event started in 1995 and it includes a health and wellness seminar theater, special interest zones, live stage entertainment, bars, exhibitions, and often there are coming guests and celebrities from the adult industry. The event is designed to provide a fun, vibrant and safe environment for open-minded adults. Other activities like fetish demonstration, female stage acts, and the amateur Strip Competition is also taking place during the festival. It is a perfect combination of socializing and shopping while admiring others' performances.
The Festival of the Steel Phallus or The Kanamara Matsuri, Kawasaki, Japan
The Kanamara Matsuri is held in Kawasaki, and it's a festival that takes place on the first Sunday in April, and it is dedicated to dancing, drinking, having fun and this joyful environment wouldn't be that joyful without cross-dressing, penis-shaped lollipops, and a few giant phalluses.
The origin of the festival can be traced back to an ancient Japanese legend. A vicious demon hid inside the vagina of a young woman after falling in love with her. The entity's jealousy provoked him to bite off the penises of two young men on two separate wedding nights. The woman sought help from a blacksmith, who fashioned an iron phallus to break the demon's teeth, which in turn led to the item's enshrinement at the Kanayama Shrine in Kawasaki.
There are many erotic festivals every year all around the world: "Sydney Festival of Really Good Sex", Australia, "HUMP! Film Festival" USA, "The Oscars of Erotic Film" Cannes, France, "Love Parade", Berlin, and many more. People from all over the world are joining such events/festivals to have fun, to interact, to dance, and to create new memories, which is always nice. Read more articles here
Taking UPCYCLING to the next level: Unused Dildos into the Ultimate Sneaker
We thought we'd seen all of the wildly unconventional upcycled pieces there'd ever be. That is until we came across Rose In Good Faith's slip-on sneakers made of rubber repurposed from dildos.
Yes, you read that right. Rose In Good Faith's first in-house footwear silhouette is comprised entirely of unused and discarded sex toys.
So, Rose In Good Faith called in the pleasure product producer Doc Johnson, seizing its defective dildos and melting them down into thermoplastic elastomers. Thus, the dildo shoe was born! They knew they wanted the shoe to be sustainable, and that the sex toy angle would ramp up excitement about the design. The brand spent nearly two years working on a process that could turn sex toys that didn't meet Doc Johnson's quality standards into a truly wearable shoe.
Simply put, Rose In Good Faith's shoes emulate a three-way entanglement between Crocs, Balenciaga's injected footwear, and YEEZY Foam Runners.
The slip-on shoe boasts a familiar-looking external prehistoric mold crafted of recycled EVA plastic rubber. Inside, a cork insole and arch support give the shoe "daily comfort," as Rose In Good Faith asserts.
"When we started the design process, I wanted to create something that was both timeless and exceptionally useful," Teitelbaum told Paper. "Turns out, we produced a shoe that's more comfortable than any shoe on the market, and just like our collaborations, the piece tells a story. We hope the shoe will transcend time and inspire a new perspective on upcycling."
"We are so proud of this partnership with Rose In Good Faith to promote sex positivity through fashion and innovation," says Doc Johnson's COO Chad Braverman. "It was important to us that we create a shoe that was conscious of environmental impact, which is why we are beyond thrilled to make these using our upcycled sex toy materials. We can't wait to get these out in the world as part of our global movement to de-stigmatize sexual health and wellness."
Perhaps some consumers will immediately be turned off or on by the idea of wearing former sex toys on their feet, Rose in Good Faith is betting that it'll be a selling point for their youthful clientele, who care about the environment just as much as they care about looking cool. "We are intersected between our community of hyper-progressive individuals and the broader luxury-fashion industry," Alpert told Forbes. "You'll see our fits worn in the mosh pit of a trap-metal show and in the streets during Paris Fashion week."

The basic clothing items every camgirl should have
It goes without saying that the dressing of a webcam model can influence the fanbase in both ways. Not only can it attract your audience, but it may also push them away. As a webcam model, there are a few 'seduction with clothing' tricks that you must keep in mind. If you are new to webcam jobs or have been in the webcam industry but still don't know what kind of outfit to wear, this is the article you need. This article explores the different categories of sexy and attractive clothing and the list of garments that you must have.
Knickers
Not all knickers are attractive for a webcam model. You only need to consider three types of panties to differentiate yourself from the rest. These three knickers are cotton, strappy, or silk knickers. While black is suitable for fullback silk knickers, consider choosing bright colors for cotton knickers and thongs.
Bras
If you're looking for webcam jobs, you best stock up on a variety of push up bras, sports bras, and front opening bras. These are the best bras for webcam models. We highly recommend that you choose a bra that matches your knickers. However, if you can't find matching knickers and bras, choose a bra that goes well with the knickers you are wearing.
Skirts and dresses
Even though fans mostly prefer bras and knickers, it is likely that some may get bored with them eventually. Therefore, it is always wise to have skirts and dresses that you can wear from time to time. This actually tends to create an attraction (of the unseen) for many. With that said, make sure not to go for long dresses. Show off your videos and photos in a sexy little dress or skirt. They're seductive and smart! For skirts, you may consider mini skirts or pencil skirts as they help enhance your figure.
Shoes
If your fans get to see your feet as well, mix things up! You can choose to spice up your look with some shoes. High heels are the most preferred shoes. You can even go for really high heels if you can handle them properly. However, if you can't manage them, just go for the typical high heels. Thigh length boots are also perfect for webcam models.
Costumes
The kinky secretary outfit does the charm as well. In case you consider the former, you can sport a plaid mini skirt, a neat button-down blouse, glasses, knee-high socks, and pigtails. If you opt for the secretary costume, consider dressing in a pantyhose, a see-through blouse, a silk blouse, a pencil skirt, glasses, high heels, and a ponytail. Push-up bras go well with these types of costumes for webcam models, so always keep them handy in your wardrobe.
Although these costumes are preferred the most by webcam models, you need to ensure that you have the right combination in terms of colors. If you don't, you will be unattractive and spoil the whole look of your personality.
But above all these clothing items, the most important article you can wear is a SMILE. A smiling camgirl is always a sexy camgirl! It's one of the simplest yet most effective methods for looking more attractive, as guys simply love the thought of a camgirl having a great time with her viewers.It's all part of the camming experience. You will be surprised how many more tips and follows you get from smiling!

Top foods to increase your STAMINA and SEX Drive
There are certain things you definitely don't want to last very long, like dentist appointments, visits with the in-laws and hangovers. Something that would never top that list? Sex. When you hit the sheets with your significant other or a new flame, the last thing you want is to finish too soon.
Although, as per a study published in the Journal of Sexual Medicine the average time couples spend for sex ranges from three to 13 minutes. Other research reveals that most women want "sexy time" to last between 15 and 25 minutes and not for hours like some people might think. Regardless, nothing bad can come from going at it a bit longer!
Humans have looked for ways to improve their sexual experience for thousands of years, including trying to discover the best foods for sex and scientists have linked a variety of foods with better sex. In this article, learn about which foods to eat to boost libido, improve stamina, and enhance your sex life.
Foods to boost libido
Foods that can help people improve their libido are commonly called aphrodisiacs, after Aphrodite, the ancient Greek goddess of love.
Oysters are among the most famous aphrodisiacs in history. Their effects may be due to their zinc content. Zinc is a mineral the body needs every day for many vital functions, such as cell metabolism, stamina, and regulating levels of testosterone. Testosterone is the most important male sex hormone.
Oysters have more zinc than any other food per serving. Some examples of other foods that are high in zinc are: crab, lobster, red meat, fortified breakfast cereal or pine nuts.
Foods for circulation and stamina
Keeping the circulatory system in good working order is essential for sexual health. Better circulation can lead to an improved sexual response in men and women. This is especially true for the erectile response. Cardiac health is also vital for stamina. In other words, if it is good for the heart, it is good for a person's sex life.
The American Heart Association recommends a diet that includes:
a wide range of fruits and vegetables
whole grains and plenty of fiber
healthful oils, such as olive oil and sunflower oil
seafood, nuts, and legumes
Also, many of the foods featured in a heart-healthy diet, such as avocados, asparagus, nuts, seafood, and fruit, have associations with better sex in both traditional medicine and scientific research.
Many people look to their diet to increase their sexual desire, improve their ability to have sex, and increase the pleasure they get from sex. While research indicates possible links between particular foods and better sex, those seeking the best food for sex should ensure they are eating a balanced, heart-healthy diet.