Meet Lea Thompson, a delightful model so ready to fulfill all your desires. This stunning woman will make you lose your head and let your guard down when you enter her room. Lea is just as alluring as a goddess, with her mind deliciously improper and her body just like an aphrodisiac.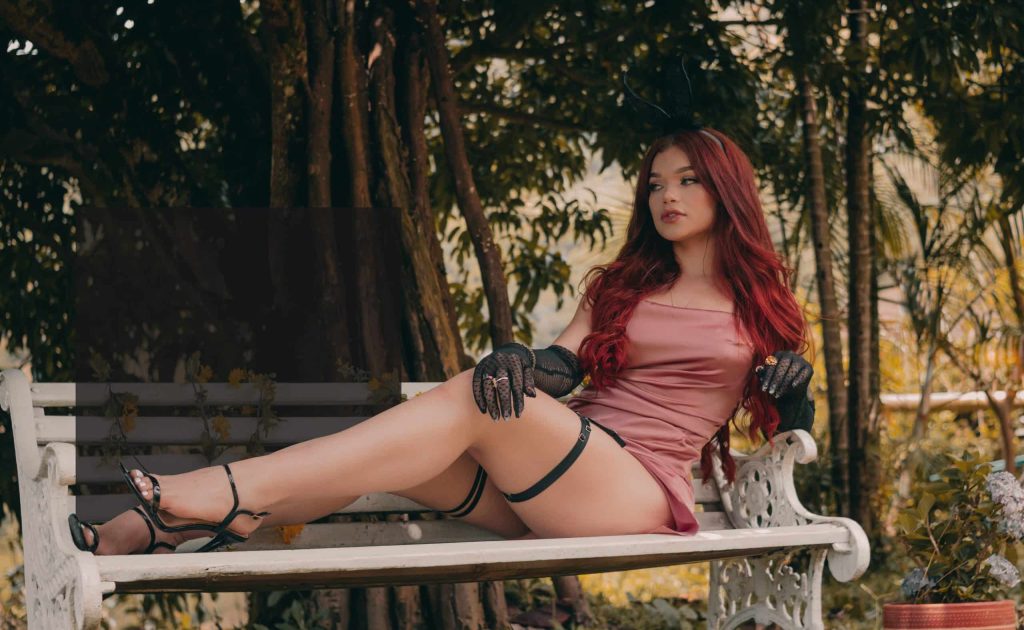 What is your biggest turn-off?
It turns me off when a guy doesn't care about giving me pleasure and only seeks his own. The monotony in sex extinguishes the flame; it turns me off that I can not express my most intimate desires and fetish in the sexual act.
What is the main quality that you seek in others?
Sincerity.
What's the stupidest excuse to get out of a bad date?
I have a lot of menstrual cramps and headaches. My period just arrived, lol.
What is the dirtiest compliment you've ever received?
I have been told that I have a mouth that gives very good blowjobs.
What is the most courageous thing you have done in your life?
Caring for my mother and trying to save her life while she was having COVID. She survived, but it was the worst month of my life.
What movie brings you to tears even on the tenth screening?
In search of happiness.
What turns you on almost instantly?
Dirty and sensual talk.
What's the biggest lesson life has taught you?
Put your peace of mind and emotional stability on the first place.
What's your favorite family recipe?
Pineapple pie.
If you had to describe yourself as an animal, which one would it be?
I would describe myself as a lion, I love this animal. I also like to be the defender of my family, I feel like a leader, and I love its fierce and defiant attitude.
Do you prefer to give or receive?
I prefer to give. I love to see how someone enjoys what I'm doing, it turns me on.
What's the longest you've gone without sleep (and why)?
Once I was working, I was broadcasting for 14 hours straight, and I was competing in a contest for the website I was working for at the time.
What do you do to keep fit?
I go to the gym 5 or 6 times a week and try to eat a balanced diet.
What celebrity would you like to meet at Starbucks for a cup of coffee?
Michelle Morrone.
Where on your body is your favorite place to be touched? And how?
I love to have my back touched with the fingertips and kissed gently as well as my crotch.

Seska Lee Wins Spotlight With FansRevenue
CHICAGO, NOVEMBER 30th, 2023 — Live cam industry veteran Seska Lee has been crowned
winner of FansRevenue's first high-profile contest for cam models and adult content creators.
The 52-year-old performer has been in adult entertainment since 1998, making her one of the
industry's pioneers worldwide. Earlier this year, she was nominated at the 2023 XBIZ Creator
Awards and featured among Streamate's top earners.


"We are thrilled to have found Seska through this contest and, amazingly, it coincides
with her 25th career anniversary," says Olivier Tremblay, FansRevenue's marketing
director. "She's a true ambassador for the whole cam industry, past, present and future.
We feel it's the start of a great partnership between Seska and FansRevenue to help
further her monetize her loyal fanbase!"

Seska Lee is part of the TreasureCams agency led by award-winning performer Bella Vendetta,
whom she considers a mentor, guiding her through an industry completely different from what it was in the late 1990s. She is also an avid fan of neoburlesque and was part of several troupes
and productions over the years (The Coral Lees, Team Burlesque, Acme Burlesque).

She ran her own amateur adult website from 1998 to 2010. She then spent the next decade
studying holistic well-being, working as an intimacy educator and speaking at conferences or
universities about her life and career. She has been back in front of her webcam since 2020,
fully embracing her body and age: "[Ultimately], I want to show that a woman with a natural
body and gray hair can be vivaciously empowered […] on her terms."

An exclusive interview with Seska is available right now on FansRevenue's blog. She will host
her first Jerkmate live show on December 2 nd, 2023, at 8 am ET. Seska is also very active on
social media on Instagram, her free OnlyFans and X (Twitter). To learn more about Seska's 25 years in the adult entertainment industry, click here.

What is FansRevenue?
FansRevenue is the #1 monetization platform for Cam Models, Adult Content Creators and
influencers, powered by CrakRevenue and backed by over 13 years of digital marketing
expertise. Using an innovative combination of influencer and affiliate marketing, FansRevenue
helps content creators monetize their following by matching
Candy Preferences:
I have a sweet tooth that loves balancing tangy and sweet flavors. Sour gummies and chewy candies are favorites, but I also can't resist rich, melt-in-your-mouth chocolate, be it dark, milk, or white.
Spooky Stories:
During a live cam session, I mistook a postman outside for a stalker, causing a heart-racing moment. It turned out to be a humorous mix-up, with my viewers laughing as I comically used a Hitachi massager for defense!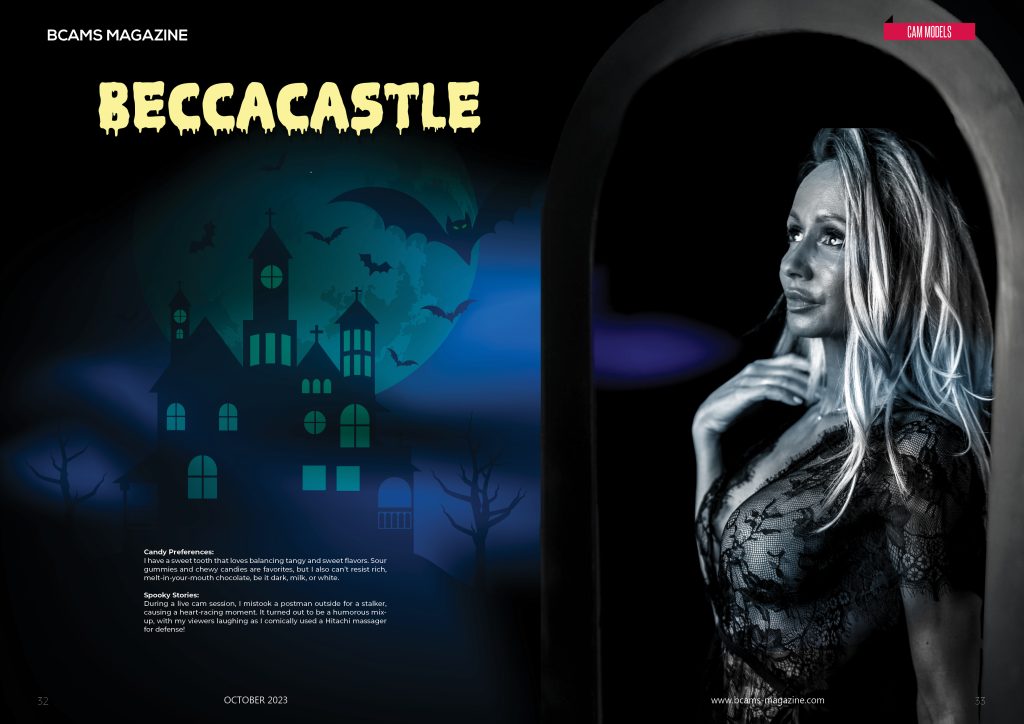 Candy Preferences:
I'm a big fan of fruity Tootsie Rolls—the little skinny ones, and JuJu Bees. They're my absolute favorites for their unique, fruity taste.
Spooky Stories:
I've always felt a ghostly presence around me. In my last apartment, it even scared @AriaHaze_XXX by knocking things over in the bathroom. Also, the tale of the Headless Horseman is my favorite; the idea of a horse charging at me is genuinely terrifying.