Polyamorous relationships. Are they the same as polygamy?
Polyamorous relationships. Are they the same as polygamy?
Nowadays, more and more couples adopt the idea of a polyamorous relationship. But first of all what is polyamory?
Polyamory, a term that comes from the Ancient Greek "polu", which means many, and from the Latin "amor" which means love, is the practice of, or desire for, intimate relationships with more than one partner, with the informed consent of all partners involved.
People who identify as polyamorous are the people who believe in open relationships with a conscious management of jealousy and reject the view that sexual and relational exclusivity are prerequisites for deep, committed, long-term, loving relationships. Others prefer to restrict their sexual activity to only members of the group, a closed polyamorous relationship which is usually referred to as polyfidelity.
Some of the most common polyamory structures are:
Polyfidelity. This is where the partners in a group agree not to have sexual or romantic relationships with people who are not in the group.
Triad. This involves three people who are all dating one another, also called a throuple.
Quad. Similar to a triad, a quad is a relationship involving four people who are all dating one another.
Vee (or "V"). This is where one person is dating two different people, but those two people are not dating one another.
Polyamory has come to be an umbrella term for various forms of non-monogamous, multi-partner relationships, or non-exclusive sexual or romantic relationships. Its usage reflects the choices and philosophies of the individuals involved, but with recurring themes or values, such as love, intimacy, honesty, integrity, equality, communication, and commitment. It can also be distinguished from some other forms of ethical non-monogamy in that the relationships involved are loving intimate relationships, as opposed to purely sexual relationships.
The term polyamory first appeared in 1990, in an article called "A bouquet of Lovers" by Morning Glory Zell-Ravenheart, as "poly-amorous", the same word reappearing in 1992 Jennifer L. Wesp created the Usenet newsgroup alt.polyamory and the Oxford English Dictionary cites the proposal to create that group as the first verified appearance of the word. In 1999, Zell-Ravenheart was asked by the editor of the OED to provide a definition of the term, and she provided it for the UK version as "the practice, state or ability to have more than one sexual loving relationship at the same time, with the full knowledge and consent of all partners involved."The words polyamory, polyamorous, and polyamorist were added to the OED in 2006.
When it comes to polyamoury values, polyamorists believe in trust, honesty, dignity, and respect, but also in very good communication and negotiation.
Some polyamorists view excessive restrictions on other deep relationships as less than desirable, as such restrictions can be used to replace trust with a framework of ownership and control. It is usually preferred or encouraged that a polyamorist strives to view their partners' other significant others, often referred to as metamours or Osos in terms of the gain to their partners' lives rather than a threat to their own. Therefore, jealousy and possessiveness are generally viewed not so much as something to avoid or structure the relationships around, but as responses that should be explored, understood, and resolved within each individual, with compersion as a goal. This is related to one of the types of polyamory, which is non-hierarchical, where "no one relationship is prioritized above the rest, and the fact that polyamorists insist on working through problems in their relationships "through open communication, patience, and honesty."
Polyamorous marriages are not legal in many countries in the world, especially in the western countries, bigamy is prosecuted by the law. Several countries even prohibit people to live in polygamous relationships. This is the case in some states of the United States where the criminalization of a polygamous lifestyle originated as anti-Mormon laws, although they are rarely enforced. Polyamory, however, is on a continuum of family bonds that includes group marriage and it does not refer to bigamy as long as no claim to being married in formal legal terms is made.
What do you need to know before entering into a polyamorous relationship?
Before you get into a polyamorous relationship, it's a good idea to take time to educate yourself on polyamory and non-monogamy.
This means that many of the challenges that are unique to polyamory — such as navigating time management or dealing with jealousy when meeting the partner of your partner — can be even more difficult to deal with. Many may feel alone or at a loss when it comes to dealing with these challenges. There are a lot of terminologies involved in polyamory, too. Words like "metamour" or "compersion" help people describe relationships and experiences that are unique to non-monogamy. This terminology might seem unnecessary, but it's extremely useful for communicating with your partners. So, before you get into polyamory, it's important to do a little research.
Metamour Day is celebrated every year on February 28. It celebrates the relationships people have with their metamours (partners' other significant others, often referred to as metamours or OSOs. Polyamory Pride Day is celebrated every year on a day in Pride Month, polyamorists even participate in the parade sometimes.
International Solo Polyamory Day is celebrated every year on September 24. Solo polyamory is a type of polyamory in which an individual has or is comfortable with having multiple intimate (romantic or sexual) relationships without wanting to cohabit or "nest" with anyone partner, eschewing the "relationship escalator" which holds that relationships must follow a progression, or "escalator" from dating, to being exclusive, to becoming engaged, getting married and having children.
Polyamorous relationships are becoming increasingly common. And yet, many people falsely believe that polyamory never works, or that polyamorous relationships are "doomed" from the start.
In truth, it's a relationship style that works for many people. As with all relationships, communication and respect is key to making it work.
Polyamorous relationships — like monogamous relationships — can be healthy and fulfilling, depending on the circumstances and behaviors of the people in them.
Lastly, whether you're currently in a polyamorous relationship or not, you might benefit from connecting with polyamorous communities (online or offline). Making friends with like-minded people is a great way to learn more about polyamory and find support. Read more articles here

The most viral fashion moments from 2022
This year, a lot of news from the fashion world went viral, triggering frequent conversations on social media and other online platforms.
We have made a record of the events that caused the most significant online conversations in 2022, impacting movements, setting trends, and resonating beyond the fashion industry to affect wider society.
Bella Hadid's Coperni spray on dress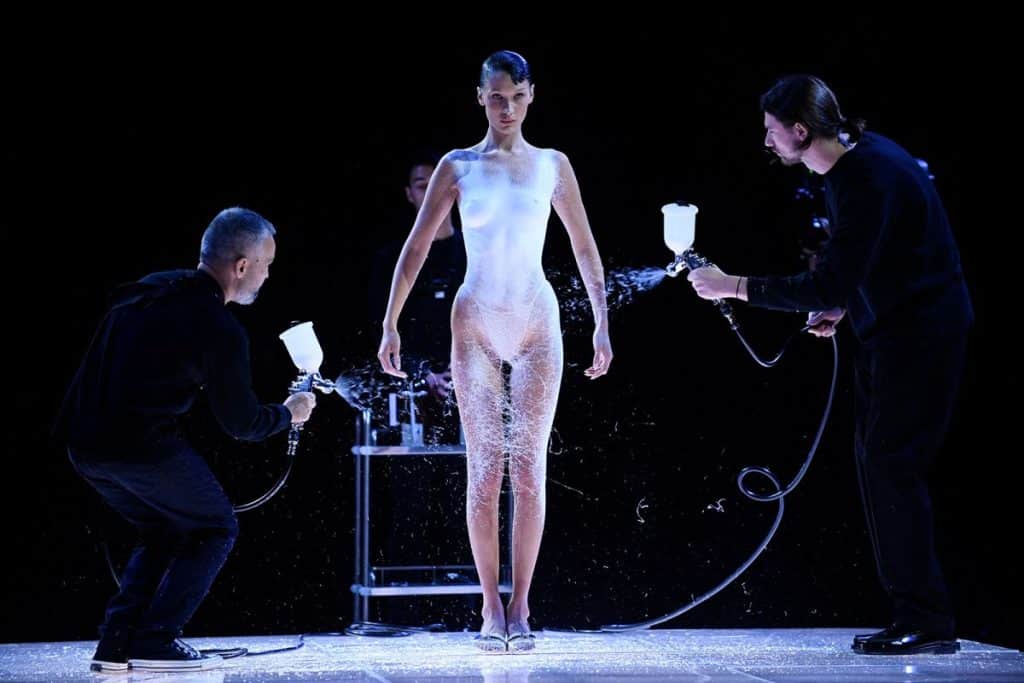 Manel Torres, head of Fabrican Ltd., and an assistant made a splash at Coperni's SS23 show, where they spray-painted a dress onto Model of the Year Bella Hadid during the runway presentation. This event quickly gained traction on social media and was deemed a defining moment in pop culture by analytics platform Launchmetrics.
The firm that evaluates the media impact value (MIV) of events reported that Paris Fashion Week amassed a MIV of 26.3 million dollars within 48 hours, including 20.9 million dollars of social media activity. A post by Hadid of the event generated one million dollars and received 2.8 million likes.
Kim Kardashian causes a stir at the Met Gala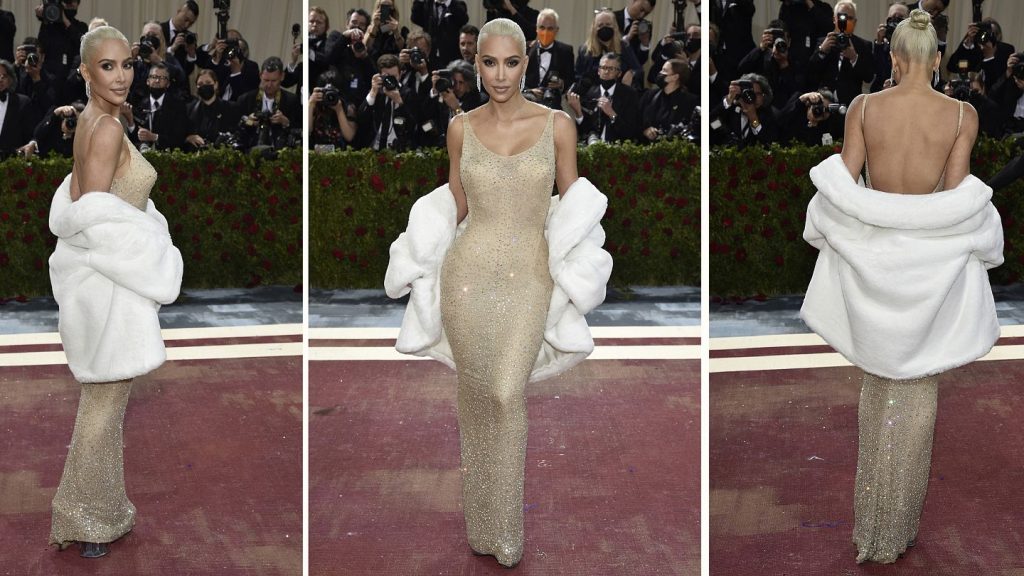 After wearing a dress that was originally made for Marilyn Monroe to the annual event, the reality star caused an uproar from social media users, fashion history experts, and other celebrities. The piece was rented to Kardashian by Ripley's Believe It or Not, which was also criticized for allowing such an iconic item to be worn.
A debate was sparked when it was seen on the red carpet, with many claiming that it had been damaged after a video on Twitter showed alleged rips around the seams. Nevertheless, the museum quickly quashed these allegations, asserting that it was in the same condition as before the event.
Kardashian's stunt at the Met Gala made her the top performer, earning her 39 million dollars in MIV, and also placing her first in social media placement within the first four days.
Adidas collaborates with the luxury industry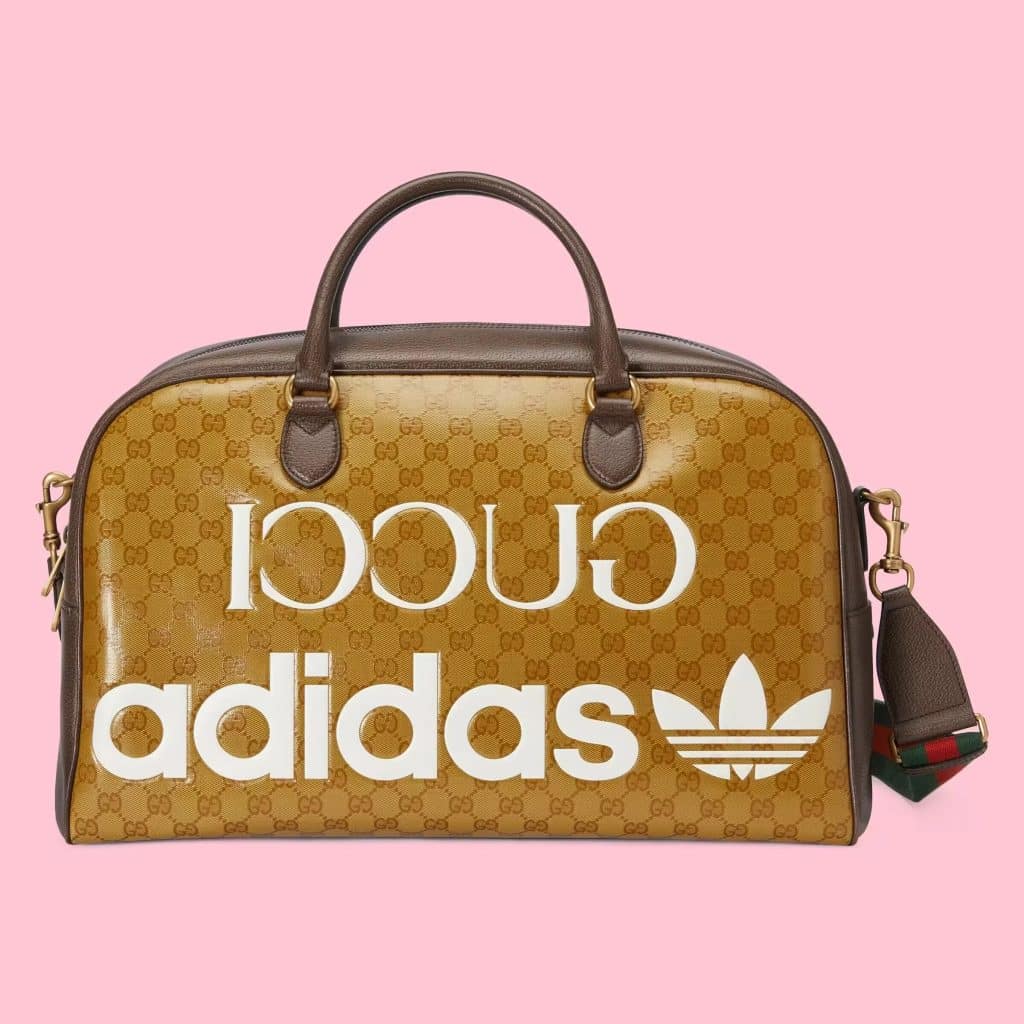 Throughout much of 2022, Adidas was the talk of the town with its steady stream of high-profile collaborations with luxury brands and designers, starting off the year with its Prada joint venture which, according to Launchmetrics, generated more than six million dollars in MIV in the eight days preceding and following its launch.
The partnership between Gucci and Adidas saw a peak in popularity after it was showcased on the Milan Fashion Week runway, leading to the creation of a ready-to-wear collection. This caused Gucci to climb to second place on Lyst's quarterly index, and Adidas to become a significant part of the luxury market, generating 75.8 million dollars in MIV by June.
Adidas' Balenciaga collection, which was presented during the Resort 2023 runway show and included BDSM masks, earned 7.2 million dollars in MIV in its first 10 days of release.
Barbiecore takes over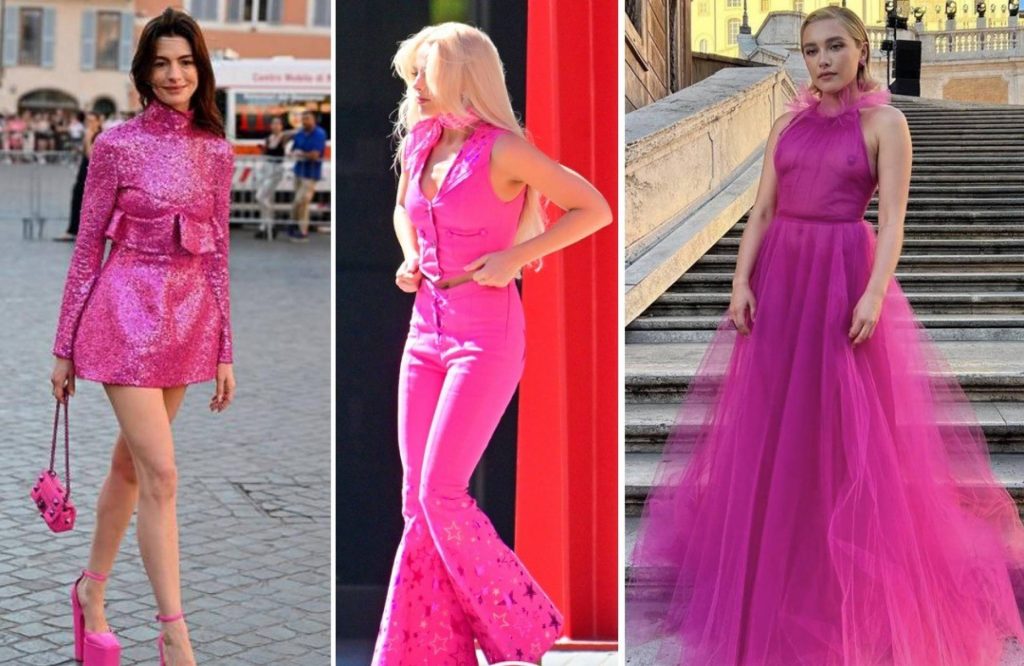 With the release of previews of Margot Robbie as Barbie in Greta Gerwig's upcoming movie, the trend of 'Barbiecore' began to take over the fashion industry, resulting in an abundance of brand partnerships and a surge of online enthusiasm for the color pink.
Celebrities adopted the trend and showed it off on red carpets and social media, and it was also seen in designer collections and runways such as those of Valentino and Balenciaga, which were heavily influenced by the youth.
Klarna, a payment solution provider, conducted research into 'Hyperfemininity', which included Barbiecore, Bimbocore, and Balletcore. This trend was mainly propelled by a rise of 126 percent in sales of pink items in August, according to the company's findings.
It appears that the excitement for the Barbie movie is not going away soon, as the trailer released by Warner Brothers on December 16 has already gained 6.7 million views in just seven days. The movie is set to come out in July 2023.

2023: PH Makeup – The Science Behind the Glamorous Look
No matter how we feel about the TikTok trends, we can't help but be captivated by them and want to figure out what the excitement is all about. What is the mechanism behind the Tarte Maracuja Juicy Lip & Cheek Shift that enables it to adapt to one's individual skin tone?
Although there is a wide range of colors to choose from, it is incredibly challenging to make a makeup product with a universal hue. Pantone, a renowned expert in color reproduction, has acknowledged 110 skin tones, but no cosmetic brand is likely to manufacture that many shades of anything in the near future. Fortunately, this is where pH-powered makeup comes into play – a lesson for all the science enthusiasts out there!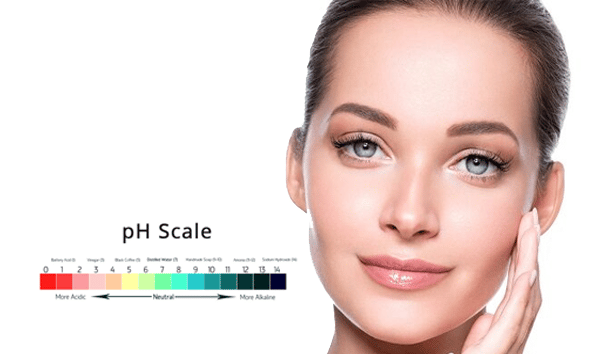 What is PH color changing makeup?
A makeup product with a pH color changing effect that is universal in hue (ranging from black to green to blue to clear or any other shade) can be blended into any skin complexion, transforming into the perfect shade when applied to the skin.
Many brands have tapped into the market by launching blushers, eye makeup, lip glosses, and even foundations in the same color so that people of all complexions can use the same product. Unfortunately, there is yet to be a brand that has developed a truly inclusive and universal ph powered foundation.
How does pH makeup work or is it just magic?
Much like a chemistry class, the pH makeup product contains a dye similar to a litmus paper. This dye is made of acidic, colourless and weak acids which, when in contact with the skin (cheeks, eyelids or lips) will trigger a small chemical reaction due to its higher pH than the product itself. This reaction results in a coloured pigment that is meant to perfectly match your natural complexion.
Your unique color is a result of your skin's pH in that area at the time of day, similar to mood rings that shift depending on the body's temperature which affects its natural pH.
Is pH makeup suitable for all skin tones and types?
Yes and no. Depending on the intended use, such as going from pink to neutral hues for eyes, cheeks, and lips, then it can work for any skin tone. The great thing about this type of makeup is that it is tailored to work specifically with an individual's own skin tone.
The results of the reaction to the pH of one's skin can differ greatly from person to person, leading some to believe that the intensity is dependent on their skin tone. However, when it comes to complexion-based products such as foundations and concealers, the science is not yet advanced enough to make such a claim.

Balenciaga latex sex mask trend
In case you missed it, the FW23 Balenciaga catwalk was swept down with unrecognizable models in full latex bodysuits with their faces obscured, some with tufts of hair springing out the top, and pinholes for the eyes and mouth.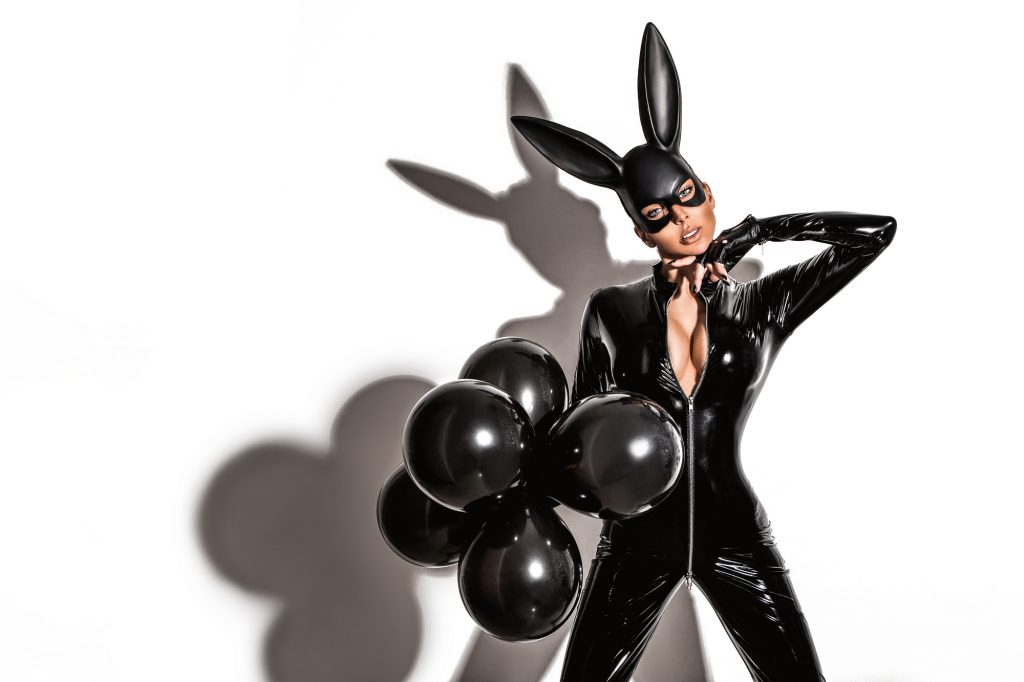 Balenciaga wanted to make a statement about how the desire of money and the fetishization of finance makes us all into slaves for our jobs. Don't you just love the nonsense they come up with?! Now let's look at the real issue: What are the best latex face masks for authentic BDSM fun? Sex face masks are fairly similar to the ones used by Balenciaga's models, they're probably better for sensory manipulation during BDSM sex rather than strolling down the catwalk.
Sex face masks are identical in look to those worn by Balenciaga models, but instead of going down the runway, they are used for sensory manipulation during BDSM sex, being a great addition to anyone's play box. They basically enhance your sexual pleasure and make your BDSM sex sessions more exciting and enjoyable. Depending on the bondage mask you get (dom or sub), you can explore the desire to be powerless or exceptionally powerful.
Latex is one of fetishists' apple of the eye when it comes to sex toy materials. Its smell, wet look, and glossiness are just some of its features that BDSM players can't resist. Just by looking at it, you can feel the sexiness and naughtiness of this material. How much more when you touch its super smooth texture?
You can find masks of different figures as well. Many of them mimic animal forms, like bunnies, felines, puppies, and even wild hounds. There are also plain and simple designs for those who prefer a low-key and straightforward look. All these allow easy breathing to the user as they have holes in the mouth area to breathe through. Some come in full head-and-face coverage, while some offer partial concealment of the facial features. Some hide the upper part of the face, while some hide the lower section of the head. You can also get latex hoods, which are open-face masks covering just the hair up to the chin and neck.
Are latex masks safe?
Worried that they may fall off during the play? Fret not! Some of these masks have zippers that serve as their locking mechanism. Also, latex alone is high in friction, making these gears clingy to the skin. They are all safe to use as long as they are BPA- and phthalate-free.
Everything is good, but in moderation, as they say. Playing with restraining tools such as BDSM masks and hoods can be risky. Therefore, it is essential to set the limits of the play. Assign a triggering word, too, or so-called safe word. This word or phrase should prompt the dominant player to stop if the submissive finds the former's action to be overwhelming. By assigning one, it will keep your play safe and fun!