Rick Morales – A Shark when it comes to New Businesses
This issue we are pleased to bring to your attention an exclusive interview with the one and only Rick Morales. A true business veteran of the live cam industry, who has climbed the ladder in the organization to become Stripchat's CEO. He was solely responsible for all new deals and technologies that brought StripChat to one of the best positions in the adult industry. Thanks to his unique and all-round experience both in the US and the Europe market he successfully manages marketing plans, management projects, sales and maintains exceptional relations with studios, models and partners from all around the world.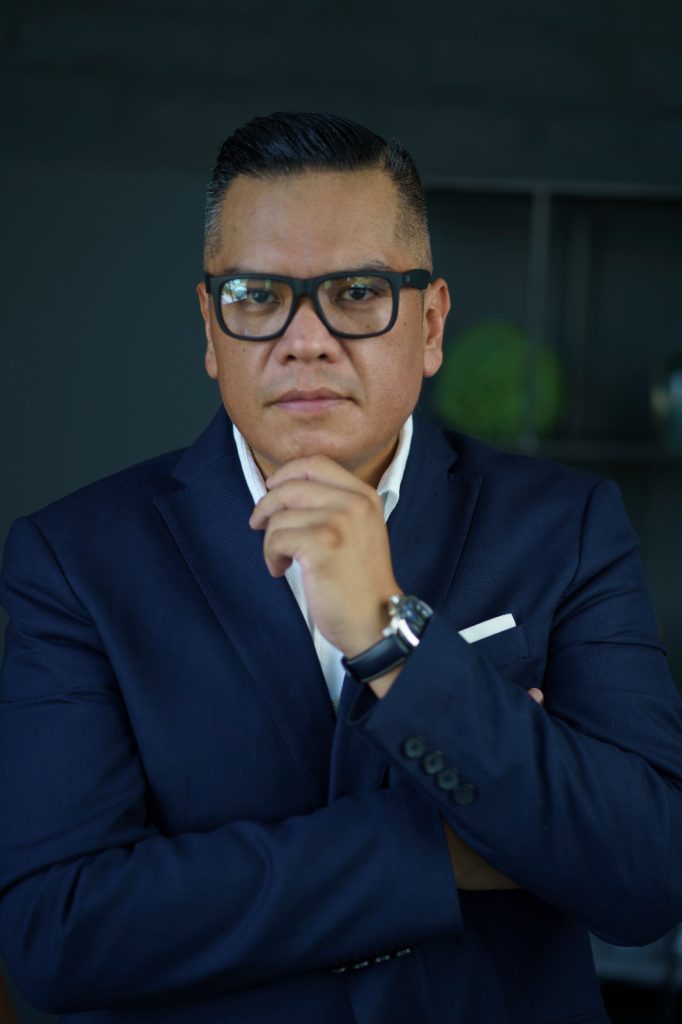 How did you get to work in the live cam industry? Do you remember the first days?
Basically, I started working in this industry by accident, I say that because I was trying to find an opportunity to start working in Europe, and so I found an opportunity to work as a customer Spanish representative, but actually, it turned out that the company was a cam company.
What do you like the most about your job?
One thing that I love the most about my job is that I have the opportunity to interact with people all around the world, but also because I have the chance to experience different mentalities, cultures, and languages, but also talking to people is one of my passions. So I really love when I have the opportunity to talk to so many people due to my job.
Tell us about Stripchat's success. How hard was it to reach the point where it is today?
Absolutely, it was a very difficult start like many other companies when they first started. The road wasn't easy at all, it was bumpy, with ups and downs, but we managed to succeed because we were a small team but dedicated, mainly with knowledge about the cam industry. So we gathered all the knowledge we had, and we managed to bring StripChat in a really good direction, and now we are placed in a really good place in the cam industry.
How many hours do you work per day?
It's hard to say how many hours I work per day, as I talk to people all over the planet, so for example in the morning I talk to Asia, and this happens around 4 or 5 am, then I take a little break and start to work on European time, lunch, then power nap, and then around 3 or 4 pm I start on working on the South America time, so basically I am available all the time because I have to work on all the time zones. It may sound a little bit complicated, but as I said, I really love what I do and this makes it really easy.
How many years have you been working for Stripchat?
It's already been 6 years since I started my journey with Stripchat. These years were just like a blink of an eye for me, but yes I'm happily working for Stripchat for 6 years.
Where do you see the Romanian market in a few years vs other markets?
I think Romania is one of the big players in the cam industry, and I can say that because the industry here is really successful, and obviously now is a big challenge towards globalization. One thing I'm sure of, Romanians are really smart and they will find a way of coming back to the top, and for me, Romania will always live in the industry no matter what.
What was the first objective when Stripchat was founded?
We wanted to bring something different to the industry, there were already a lot of cam companies around, but one thing we were sure about was that we were specialists in creating and providing entertainment. So this was the main objective at the beginning for StripChat to bring different ways of entertainment to the industry and I can say that we managed.
What methods do you use to promote Stripchat?
Well, we have a lot of tools in order to promote Stripchat, and it comes from the affiliation part, webmasters, models, social media, marketing, google adwords, google analytics, seo traffic, traffic from other sources, making alliances with other companies. So basically we have a lot of ways to bring users on StripChat and to promote it as well.
Where do you see Stripchat in the next few years?
One of our main goals is to be the No.1 cam site on the planet, and I think we are really close to that. We will continue the hard work in order to make this happen.
Are the content platforms a threat to the cam sites?
I don't think the content platforms are a threat to the cam sites, I just think this is another way to promote content. Nevertheless, I think there are people that only want to see pictures, and some other ones just videos, so I think there is an audience and market for everyone and for any type of requirement, so I don't think we are in danger. The industry is a business, so at first there were only premium cam sites and after the first freemium cam site appeared, look what happened, the industry just grew. It's about that!
What impact did the pandemia have on the progress of Stripchat?
The impact of the pandemia on us, maybe it's unbelievable, but it was a positive one. The pandemic saw everyone in our rooms and houses, with our family and this gave us more time, and because of this, a lot of people discovered Stripchat, and I can say that we grew with more than 70% during the Pandemic. For us the pandemic affected us in a positive way.
Do you consider a cam studio to be big when they have more models or when they generate more money with fewer models?
I think it's a little bit of both, but mainly, it's about the content the cam studio provides and most importantly understanding the market, the industry tools and so on, but I think knowledge is super important in order to become a big studio. So understanding what you're doing makes you big for sure!
How would you describe yourself? How are your colleagues seeing you?
This is a good question! Is really hard to speak about yourself, especially in front of the mirror. I think I am a dedicated person, unique, and most important I am friendly, even though I can look really serious when it comes to business because in the end I am a businessman so I have to pay attention to the things I do. I consider myself a very easy person to talk to. I believe that I have a very good relationship with my colleagues, I am the one who spices the conversations with little jokes, and, sometimes my Latino part is coming out and I sometimes dance or sing a bit. I try to raise their vibe up when they have a bad day, I also wear a smile. And why not? Life is too short, so I really try to enjoy it as much as I can. I consider myself a happy person, but also business oriented, a shark when it comes to new businesses, but most importantly, I am a person that is really easy to talk to and who always makes friends all over the planet. What I really like is taking care of my friends!

BCAMS Magazine, the 18th issue!
The independent livecam industry resource for news and tips & tricks for cam models and camsites.
Step into a world where August's warmth envelops captivating stories of grace, resilience, and charm embodied by sizzling models. Immerse yourself in their life narratives, uncover the secrets behind radiant skin, and find inspiration in the latest fashion trends. This issue seamlessly blends beauty insights with empowering tales, becoming your essential summer companion.

In a branding-driven era, witness an unexpected clash between a New York eatery and adult industry titan Mindgeek over a disputed logo. This clash highlights businesses' efforts to protect brand identities. Simultaneously, the digital landscape of live webcam performances evolves with platforms like XloveCam.com and Sex.Cam offering a dance between intimate premium shows and expansive freemium content. Empowering performers through a unified signup, these platforms optimize visibility, engagement, and earnings.
Amid self-expression and digital progress, emerge two subcultures spotlighting human passions. "Dollification" unveils individuals embracing transformation as life-sized dolls, transcending gender norms. Simultaneously, the rise of cosplay showcases modern women's shift from passion to profitable profession, uniting through the capacity to reimagine oneself.
Navigate the dynamic landscape of human sexuality where personal inclinations meet societal discourse. Enter Toronto's 'Come As You Are' store, championing bespoke pleasure. Explore the complexities of the "free use" fetish, igniting debates about consent and the digital shaping of desires. On platforms like X, the fusion of meme culture and NSFW content explores the duality of exploitation and empowerment, delving into the connections between morality, technology, and society in the digital age.
Unlock Seamless Transactions: A Step-by-Step Guide to Cosmo Payment Sign Up

Welcome to the ultimate guide to unlocking seamless transactions with Cosmo Payment! In today's fast-paced digital world, providing a frictionless payment experience is vital for any business. That's where Cosmo Payment comes in. Whether you're a small business owner, an e-commerce entrepreneur, or a freelancer, understanding how to sign up for Cosmo Payment is the first step towards revolutionizing your payment processes. In this comprehensive guide, we'll walk you through the entire sign-up process, from creating an account to integrating.
Cosmo Payment into your website or app.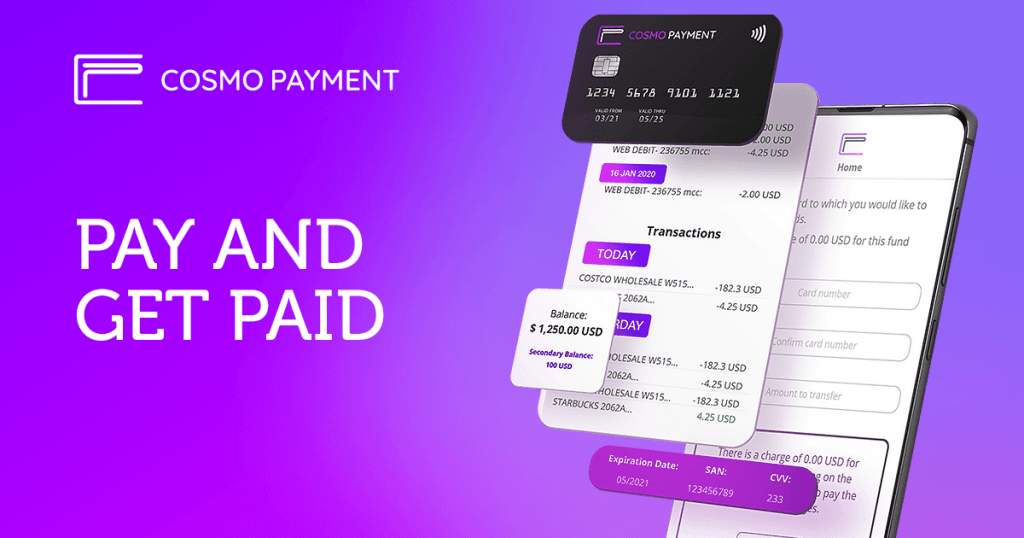 We'll also delve into the benefits of using Cosmo Payment, such as its robust security features and wide range of supported payment methods. Get ready to streamline your transactions and enhance customer satisfaction with this step-by-step guide to Cosmo Payment sign-up. Let's dive in! Why choose Cosmo Payment for seamless transactions?

Cosmo Payment is a leading payment gateway that offers a wide range of features and benefits for businesses of all sizes. One of the main reasons to choose Cosmo Payment is its commitment to providing a seamless and secure payment experience. With Cosmo Payment, you can ensure that your customer's payment information is protected at all times, thanks to its state-of-the-art security measures.

Another key advantage of using Cosmo Payment is its extensive range of supported payment methods. Whether your customers prefer to pay with credit cards, debit cards, e-wallets, or even cryptocurrencies, Cosmo Payment has you covered. By offering multiple payment options, you can cater to a wider audience and increase your conversion rates.

Furthermore, Cosmo Payment offers competitive pricing plans that are tailored to suit the needs of different businesses. Whether you're just starting out or already have an established online presence, Cosmo Payment has a pricing plan that fits your requirements and budget.

Step 1: Creating a Cosmo Payment account
To get started with Cosmo Payment, the first step is to create an account. Visit the Cosmo Payment website and click on the "Sign Up" button. You will be prompted to provide your email address and create a password. Make sure to choose a strong password that includes a combination of letters, numbers, and special characters to enhance the security of your account. Once you've entered your email address and password, click on the "Create Account" button. You will receive a verification email from Cosmo Payment to confirm your email address. Click on the verification link in the email to proceed with the sign-up process.

Step 2: Verifying your identity and business information
After creating your Cosmo Payment account, the next step is to verify your identity and provide relevant business information. This step is crucial to ensure that your account complies with regulatory requirements and prevents fraud.
To verify your identity, you will need to provide a valid government-issued identification document, such as a passport or driver's license. Make sure to upload a clear and legible copy of your identification document. Cosmo Payment takes privacy and security seriously, so rest assured that your personal information will be handled with the utmost care and confidentiality. In addition to verifying your identity, you will also need to provide details about your business, such as its legal name, address, and contact information. This information is necessary for Cosmo Payment to set up your account and tailor its services to meet your specific needs.

Step 3: Setting up your payment methods
Once your identity and business information has been verified, it's time to set up your payment methods. Cosmo Payment supports a wide range of payment options, including credit cards, debit cards, e-wallets, and alternative payment methods. Depending on your target audience and geographical location, you can choose the payment methods that are most popular and convenient for your customers. To set up your payment methods, log in to your Cosmo Payment account and navigate to the "Payment Methods" section. Here, you can add and configure the payment options that you want to offer to your customers. For each payment method, you will need to provide the necessary details, such as your merchant account credentials or API keys. Cosmo Payment also offers advanced features, such as recurring billing and subscription management, which can be useful for businesses that offer subscription-based services or products. Take advantage of these features to automate your payment processes and improve customer retention.

Step 4: Integrating Cosmo Payment with your website or app
After setting up your payment methods, the next step is to integrate Cosmo Payment with your website or app. This step may require some technical knowledge, so you might consider consulting with a web developer or using Cosmo Payment's integration guides and APIs.
Cosmo Payment provides a seamless integration experience with popular e-commerce platforms, such as Shopify, WooCommerce, and Magento. If you're using one of these platforms, you can leverage Cosmo Payment's plugins or extensions to integrate it into your online store quickly. For custom websites or apps, Cosmo Payment offers a wide range of APIs and SDKs that allow you to tailor the payment experience to your specific requirements. Whether you need a simple payment button or a fully customized checkout process, Cosmo Payment has the tools and resources to help you achieve your goals.

Step 5: Testing and optimizing your payment process
Once you've integrated Cosmo Payment with your website or app, it's crucial to thoroughly test your payment process to ensure that everything is working as expected. Perform test transactions using different payment methods to identify any potential issues or errors.
During the testing phase, pay attention to the user experience and make sure that the payment flow is intuitive and user-friendly. A complicated or confusing payment process can lead to cart abandonment and lost sales. Optimize your checkout page by removing any unnecessary fields or steps and providing clear instructions to guide your customers through the payment process. Additionally, consider implementing additional features, such as address verification and CVV validation, to further enhance the security of your payment process. By taking these extra steps, you can instill trust and confidence in your customers, ultimately increasing their satisfaction and loyalty.

Step 6: Ensuring security and compliance with Cosmo Payment
Security is a top priority when it comes to handling payment transactions. Fortunately, Cosmo Payment has implemented robust security measures to protect your business and customers from fraud and unauthorized access. It employs encryption technology to safeguard sensitive data and complies with industry standards, such as the Payment Card Industry Data Security Standard (PCI DSS).

To ensure the highest level of security and compliance, regularly update your Cosmo Payment integration to the latest version and stay informed about any security patches or updates. Additionally, monitor your transactions and account activity for any suspicious or fraudulent behavior. If you notice any unusual activity, contact Cosmo Payment's support team immediately for assistance.

By prioritizing security and compliance, you can build trust with your customers and minimize the risk of data breaches or payment disputes. Taking proactive measures to protect your business and customers will ultimately contribute to the success and growth of your enterprise.

Additional features and benefits of Cosmo Payment
In addition to its core payment processing capabilities, Cosmo Payment offers a range of additional features and benefits that can further optimize your payment processes and enhance your business operations.

One of these features is Cosmo Payment's robust reporting and analytics tools. With these tools, you can gain valuable insights into your sales performance, customer behavior, and payment trends. Analyzing this data can help you make informed business decisions, identify areas for improvement, and optimize your marketing strategies.

Cosmo Payment also provides comprehensive fraud prevention solutions to protect your business from fraudulent transactions. Its advanced fraud detection algorithms analyze various data points, such as transaction history, IP addresses, and device information, to identify potential fraud patterns and minimize chargebacks.

Furthermore, Cosmo Payment offers multi-currency support, allowing you to accept payments in different currencies and cater to a global audience. By offering localized payment options, you can reduce currency conversion fees and provide a seamless experience for international customers.

Frequently asked questions about Cosmo Payment

What are the fees associated with using Cosmo Payment? Cosmo Payment offers competitive pricing plans that depend on factors such as your business volume, transaction types, and specific requirements. It's best to contact Cosmo Payment directly to discuss your needs and obtain accurate pricing information.
How long does it take to get approved for a Cosmo Payment account? The approval process typically takes a few business days. However, the exact timeframe may vary depending on the completeness and accuracy of the information provided during the sign-up process.
Can I use Cosmo Payment for my offline business? Yes, Cosmo Payment offers solutions for both online and offline businesses. You can use Cosmo Payment's point-of-sale (POS) terminals or mobile payment solutions to accept payments in physical locations.
What customer support options are available with Cosmo Payment? Cosmo Payment provides 24/7 customer support through various channels, including phone, email, and live chat. Their support team is highly knowledgeable and dedicated to resolving any issues or queries you may have.

Conclusion
In conclusion, signing up for Cosmo Payment is a crucial step towards unlocking seamless transactions and enhancing your customers' payment experience. By following the step-by-step guide outlined in this article, you can create a Cosmo Payment account, verify your identity and business information, set up your payment methods, integrate Cosmo Payment with your website or app, test and optimize your payment process, and ensure security and compliance.

Cosmo Payment offers a range of features and benefits that can help you streamline your transactions, enhance customer satisfaction, and grow your business. From its robust security measures to its wide range of supported payment methods, Cosmo Payment is designed to meet the needs of businesses of all sizes and industries.
So, what are you waiting for? Unlock the power of seamless transactions with Cosmo Payment and take your business to new heights. Sign up today and revolutionize your payment processes!
The Cutting-Edge Cam Site for Sale
We are excited to offer an exclusive opportunity on BCAMS Magazine to acquire a cutting-edge, technology-driven cam site. Powered by the latest technology and packed with an impressive array of features, this platform provides an extensive database of crypto members.
The dedicated team of developers, social media managers, and cost-effective monthly fees provide a great advantage. What's more, the affiliate program is unrivaled in the industry and offers an expansive revenue stream.
Notably, the price of this remarkable platform is incredibly competitive. Its core purpose is to amplify the success of independent models. There exists immense potential for this platform to ascend to the ranks of the top cam sites in the industry.
Please email us your questions, and we will be happy to respond to those who are seriously interested.
Thank you,
BCAMS Magazine