Tumblr and why the porn-friendly era of the internet is over?
Matt Mullenweg, the chief executive of Tumblr parent company Automattic said that the "casually porn-friendly era of the early internet is currently impossible" as he looked to explain why Tumblr and other sites will never go back to freely available adult content.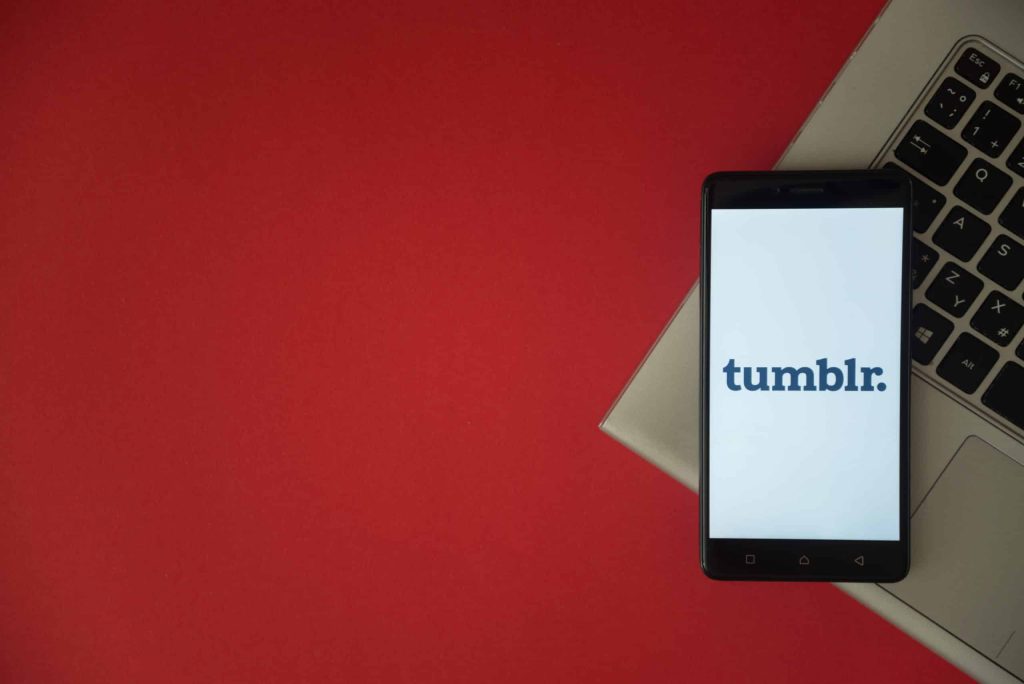 After widespread and inaccurate speculation that Tumblr would lift its ban on adult content, Mullenweg posted a long explanation of why Tumblr will never go back to the old days. The internet has fundamentally change its stance on pornography, the head of Tumblr has said.
Tumblr was once known for lax attitudes towards pornography that helped make it one of the most popular sites on the internet. But in 2018, new owner Verizon banned such content, introducing restrictive rules that kept it off the platform.
Why is returning to that era impossible?
For now, it's largely because of intermediaries that play a massive role in how people access the web. Payment processors have long been leery of adult content, and they've stepped up enforcement in recent years, in part because of concerns about child abuse and non-consensual pornography. Apple's iOS App Store has been staunchly opposed to it since launch. And without those two pieces of infrastructure, running a for-profit site is incredibly difficult. "If Apple permanently banned Tumblr from the App Store, we'd probably have to shut the service down," Mullenweg noted. Some non-profit sites that do allow things like explicit artwork have remained persistently web-only despite years of requests for apps.
Meanwhile, porn companies have their own stack of payment processing services, but they're typically far more expensive — something that nearly got adult performers banned from the subscription platform OnlyFans last year.
The issue is compounded by new rules about age verification and anti-sex work laws like FOSTA-SESTA. Some of these laws are meant to combat unambiguously harmful phenomena like non-consensual pornography, but they also add substantial legal oversight.
Why can both Reddit and Twitter, fairly unusually for modern social networks, allow a lot of porn?
"Ask Apple, because I don't know," says Mullenweg. He speculates that Twitter and Reddit are both too big to ban, although Apple has forced moderation changes even for giant services like Facebook.
The overall upshot:
"If you wanted to start an adult social network in 2022, you'd need to be web-only on iOS and side-load on Android, take payment in crypto, have a way to convert crypto to fiat for business operations without being blocked, do a ton of work in age and identity verification and compliance so you don't go to jail, protect all of that identity information so you don't dox your users, and make a ton of money."

Cherry.tv and Byborg Enterprises Join Forces to Create the Best Freemium Cam Site
Karoly Papp, Byborg Enterprises's Director, shared his confidence in the collaboration. "This joint venture provides us with a great opportunity to combine our cultures and knowledge and open up new international opportunities for both of our companies."

Paul Ashworth, CEO of Cherry.tv, expressed his enthusiasm for the new partnership. "We're incredibly excited to be joining forces with Byborg Enterprises SA and LiveJasmin to supercharge Cherry.tv's growth. With the help of LiveJasmin's resources and industry knowledge, we're confident we will be able to achieve better our mission of providing the best possible experience for our users and models."
The agreement between Byborg Enterprises SA and Cherry.tv is set to strengthen Cherry.tv's services and scale them to a new level. It will also create the best freemium cam site on the market, integrating gaming and social elements. Cherry.tv's founders will maintain full control of the brand and its operations, while Byborg Enterprises SA and LiveJasmin will use their technical knowledge and expertise to assist in the process.
The Cherry.tv team will be a Platinum sponsor of the upcoming XBIZ Miami event from May 15th to 18th. They will reveal their newest major platform upgrades, which American models eagerly await.
Jessy Dubai Announces "Pop Up" Giveaway Show on Cherry.tv
Award-winning adult performer and trans model Jessy Dubai will do an exclusive live "pop up" show on March 30th at 6pm PDT on Cherry.tv.
"Surprise! I wanted to give my fans some extra fun," said Dubai. "Leave your stressful work week behind and join me this Thursday for a special "pop up" adult playtime. Watch me play and play along…maybe you'll even score a random giveaway!"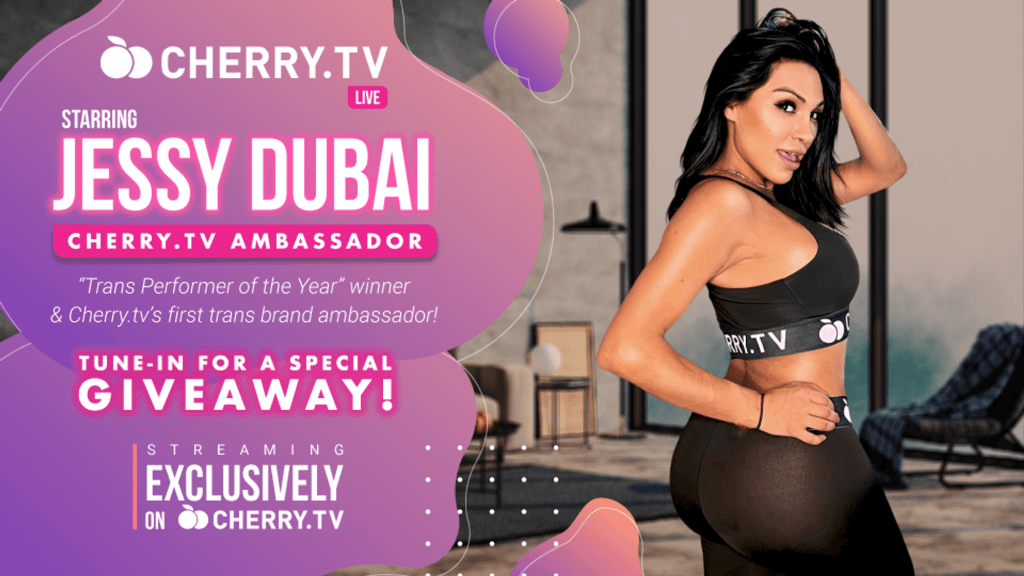 Jessy Dubai began her career as an adult performer nearly a decade ago. To date, she has starred in over 160 films and has worked with several top adult studios along the way, including: Trans Angels, Evil Angel, Devil's Film, Kink.com, Grooby, Gender X, and Transsensual. In 2016, she also won the XBIZ award for Trans Performer of the Year. In addition to her work in porn, Dubai is also a successful entrepreneur, producer, director, and club hostess.

cherry.tv
Livejasmin: Manage your inbox with new filters
Keep your fans close, and don't miss a single text!
Time is money! Save time and better manage your inbox with three new filters.

Say goodbye to endless scrolling to find unread messages. Livejasmin's unread filter will instantly display all threads that require your attention. Want to respond to members whose messages you've read but haven't replied to? Select the unanswered filter and easily follow up with them.
The pinned filter is perfect for those members you can't get enough of! Quickly find your favorite conversations with up to 50 of your members.
Your messaging experience just got better! Save time and get straight to the conversations that matter most with their new Messenger filters.
Try it out now!