Streamate's Exciting Bonus Rewards Week
In the upcoming week of November 12-18 GMT, Streamate is delighted to announce a special bonus event. Performers who are active online for at least a total of 25 hours during this period stand a chance to earn lucrative percentage bonuses on their eligible earnings.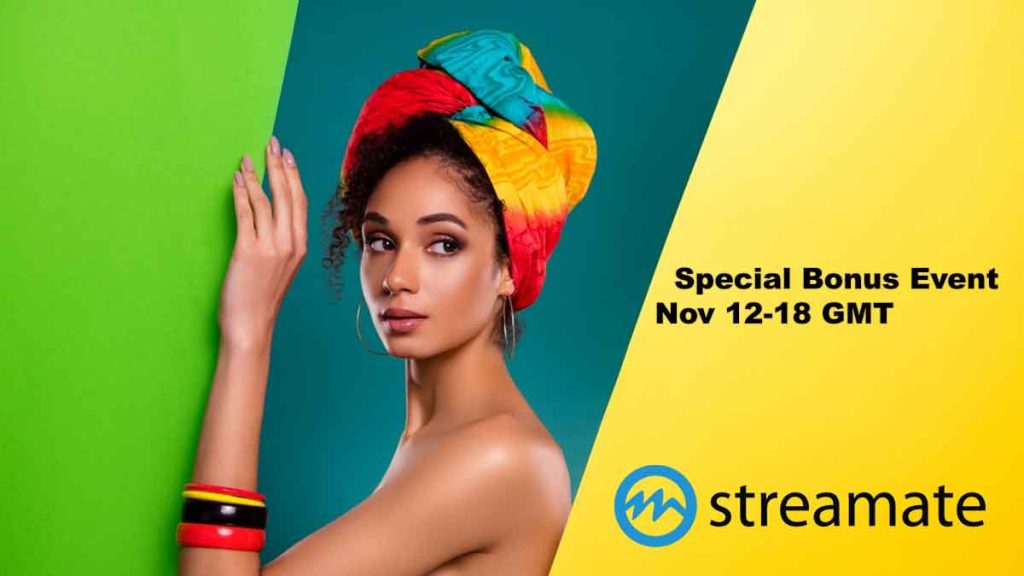 Streamate encourages all performers to seize this opportunity, emphasizing that it's a great way to boost income. The more you earn, the higher the bonus match—ranging from 10% to a whopping 50% additional earnings.
To be eligible for the bonus, a minimum of 25 streaming hours is mandatory. For instance, achieving $1500 in eligible earnings with the requisite streaming hours will net you an additional $300. Streamate notes that earnings exclusive of media sales, Fan Club subscriptions, and Cammodel earnings count towards event earnings.
Streamate reminds performers there's no leaderboard or countdown, so it's crucial to keep track of the event's schedule in your time zone. They also suggest letting your regular audience know when you'll be online and utilizing the hashtag #smbonus to promote your shows on social media.
In the event of any inquiries, Streamate advises reading the Contest and Bonus Events help page. They wish good fortune to all the performers planning to participate and look forward to rewarding their hard work and dedication.
Introducing Stripchat's Flirting Mode: Earn with Non-Nude Interaction
Stripchat.com is revolutionizing the way performers can earn by introducing its innovative Flirting Mode. This new feature caters to those who prefer engaging in conversations and building connections without delving into explicit content. Flirting Mode is an enhancement for non-nude models, offering a fresh approach to online interaction.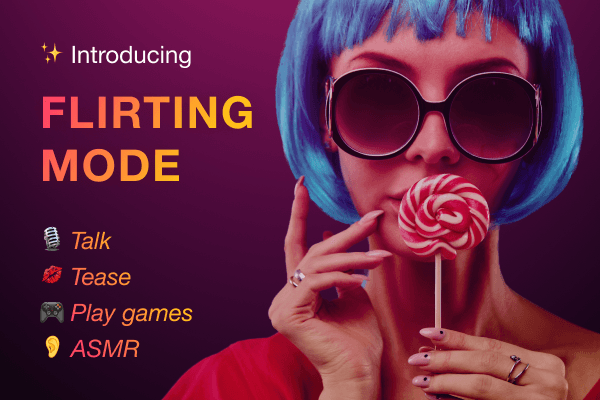 Key Features of Flirting Mode:
Non-Nude Public Interaction: Flirting Mode allows performers to engage with viewers in public shows without having to perform any 18+ activities. It's an ideal solution for those who want to keep their interactions light and flirtatious.
Visibility in Age-Verified Regions: With the new age verification laws in certain regions, only non-nude content can be displayed to viewers until they confirm their age. Flirting Mode ensures compliance with these regulations, allowing performers to be visible in these regions.
Special Flirting Category: Performers using Flirting Mode will feature in a special Flirting category. This unique section lets performers tease and engage viewers without the need to undress or engage in explicit activities.

How to Enable Flirting Mode:
Performers interested in switching to Flirting Mode can easily do so by navigating to "My Profile" and selecting the "Flirting Mode" option. This simple adjustment opens up a new avenue for interaction and earning potential.
Performing 18+ Content:
While Flirting Mode focuses on non-explicit interaction, Stripchat.com reminds performers that all hot 18+ content can still be performed in private settings such as private shows (including Group and Ticket shows), spying features, private messages, and through photos, videos, and custom panels on performer profiles.
Stripchat.com encourages performers to explore Flirting Mode as a new way of connecting with their audience and potentially increasing their earnings. This mode is a testament to Stripchat's commitment to offering diverse and adaptable platforms for performers to thrive in the adult industry. For more information and a detailed guide on Flirting Mode, performers can visit Stripchat.com.
AdultWork.com's Christmas Elf Extravaganza: A Festive Giveaway
AdultWork.com is delighted to announce its Elf Extravaganza Giveaway, spreading the joy of Christmas with an exciting opportunity for its community. From December 4th to 10th, 2023, the platform is offering a chance for 10 fortunate individuals to win exclusive AdultWork.com Christmas merchandise, perfectly timed to bring extra sparkle to the festive season.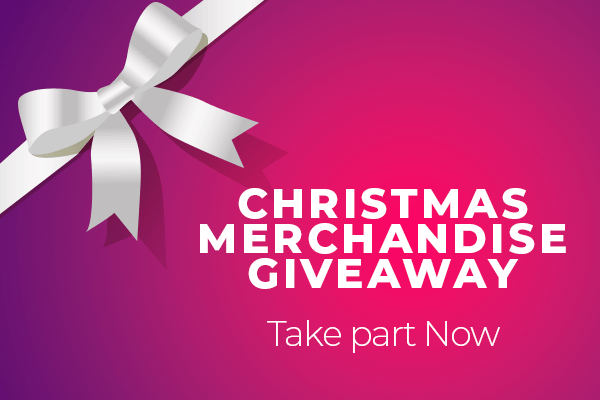 How to Enter the Giveaway:
Engage and Share: AdultWork.com invites you to show your festive spirit by liking and sharing their promotional post. This is a wonderful way to spread the holiday cheer among your network.
Follow and Join: The community is encouraged to follow AdultWork.com on social media platforms (@AdultWorkcom and @AdultWorki). This will keep you in the loop with the platform's latest updates and allow you to join in on more such exciting events.
Tag and Multiply Your Chances: To spread the festive mood, AdultWork.com suggests tagging two of your friends in the comments section of the giveaway post. Each separate comment with two tagged friends is considered a new entry, increasing your chances of winning.
Celebrating the Festive Season:
This giveaway is not just about winning; it's about being part of a larger community celebration. AdultWork.com is eager to see its members participate actively and enjoy the season's excitement. Winners of this exclusive holiday merchandise will be selected randomly and contacted via social media.
Terms and Conditions:
The giveaway period is from December 4th to 10th, 2023.
Multiple entries per participant are allowed, enhancing the chances of winning.
Winners will be chosen randomly and notified through their social media accounts.
AdultWork.com extends warm wishes for a festive and joyous season. They encourage everyone to join in the fun and experience the magic of Christmas through this giveaway. Good luck to all, and may the festive spirit be with you!
ImLive Unveils GROUPCAMS on Mobile for the Ultimate DOUBLE Webcam Experience
[ANDORRA] – [07/12/23] ImLive, leading provider in adult webcam experiences, is thrilled to
announce the expansion of its mobile offerings with the introduction of the highly anticipated
GroupCam feature. Now, users can enjoy an exhilarating DOUBLE video chat, engaging with two hosts simultaneously from the palm of their hand.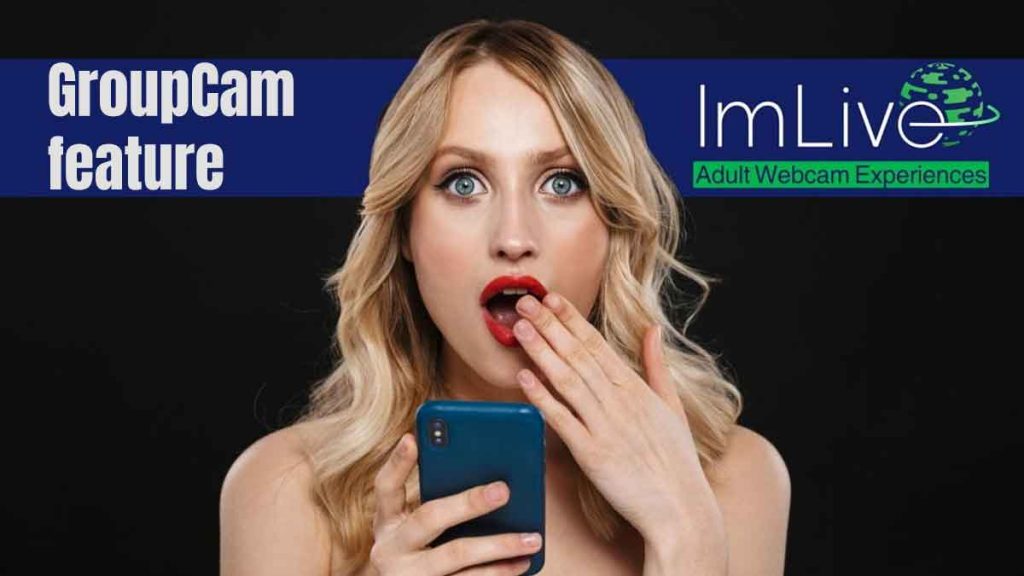 ImLive's commitment to enhancing the mobile experience takes a giant leap with the migration of GroupCams, previously exclusive to desktop users. This popular feature revolutionizes user engagement, offering a unique and immersive webcam experience.

GroupCams empowers users to select a second ImLive host from their favourites list, creating a virtual threesome experience. The split-screen feature enables engagement with both hosts via live chat, tipping, and the activation of hosts' connected vibrators. It is an unparalleled opportunity for users to elevate their webcam experience.

Participating in GroupCams opens new horizons for hosts. Increased visibility, more chat requests, and enhanced revenue possibilities contribute to elevated earnings, improved member retention and much more fun. The feature also enables hosts to see each other's streams to coordinate and connect more effectively during the live GroupCam chats.

ImLive remains committed to providing the best webcam experiences. Stay tuned for the 2024 Q1 roadmap, featuring exciting UI & UX upgrades to further enhance the mobile and desktop
experience. ImLive invites users and hosts to explore the new Group Cams feature, revolutionizing webcam interactions. Join us on this exciting journey and share your feedback as we continue to shape the future of webcam experiences.

For media inquiries, please contact:
Adrian Stoneman
Email

ImLive is a leading live-cam platform dedicated to connecting performers with members around the world. With a commitment to innovation and support for our community, we provide a platform where performers can highlight their talents and members can enjoy unforgettable experiences in a
safe and exciting space.