Uncovering the Paxum Bank Behind Trump Media's $8m Russian-Tied Loan
Federal prosecutors in New York have been investigating whether Donald Trump's media company violated money laundering statutes by receiving $8 million suspected to have ties to Russia. The inquiry has delayed the potential merger of Trump Media's Truth Social platform with a blank check company, Digital World (DWAC). This merger would have provided the company with up to $1.3 billion in capital and a stock market listing.
The first $2 million payment to Trump Media arrived in December 2021 from Paxum Bank in the Caribbean. The wire transfer identified Paxum Bank as the beneficial owner, but the promissory note identified an entity called ES Family Trust as the lender. Two months later, ES Family Trust received an unexpected second $6 million payment.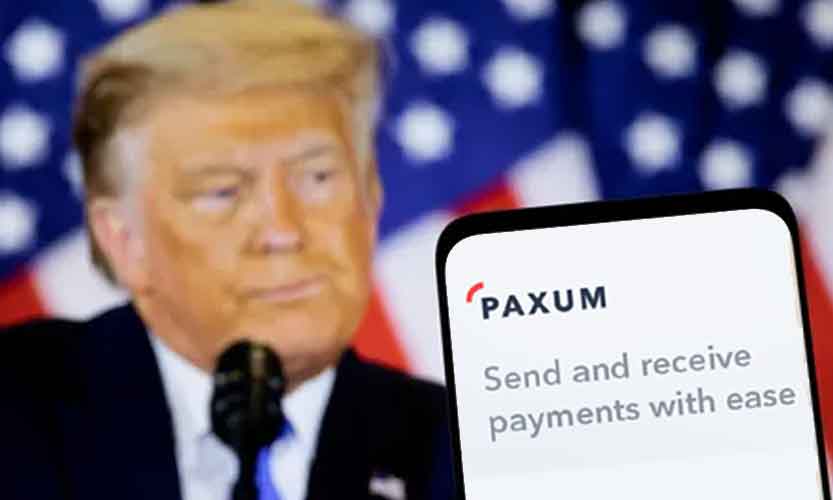 Angel Pacheco, the trustee of ES Family Trust, was simultaneously a director of Paxum Bank. The possible Russian connection being examined by prosecutors centers on Anton Postolnikov, a relation of Putin ally Aleksandr Smirnov. Smirnov held various roles in the Russian government, including Russia's first deputy minister of justice until 2014.
The opaque nature of the two loans caused alarm in Trump Media. In the spring of 2022, Trump Media's then-chief financial officer Phillip Juhan weighed returning the money, but it was never returned. The two payments ostensibly came from two separate entities, Paxum Bank and ES Family Trust. The money was wired through Paxum Bank, which has a history of providing banking services for the pornography and sex worker industries.
Trump Media's since-ousted co-founder turned whistleblower Will Wilkerson alerted the US attorney's office for the southern district of New York to the payments on 23 October 2022. It is unclear whether Trump, who was the chairman of Trump Media at the time, was aware of the opaque nature of the two loans.
The extent of the exposure for Trump Media and its officers for money laundering remains unclear. Prosecutors need to show that the defendants knew the money was the proceeds of some form of unlawful activity and the transaction was designed to conceal its source. However, the optics of borrowing money from potentially unsavory sources could cloud Trump's image as he seeks to recapture the White House in 2024.

Sources: The Guardian, Forbes
Octav Moise Set To Retire From Industry; Sells Paxum Brand And Assets
Octav Moise clarified exclusively to BCAMS Magazine that he sells the Paxum brand and the assets. This sale was not related to the controversy surrounding Paxum Bank in Russia. PAXUM Bank and Paxum Inc. are not part of the same group and are not connected in any way, offering independent services and operating in different fields.

"It has been both a privilege and a pleasure to lead the development of Paxum into one of the premier global payment platforms," he said. "I have truly enjoyed working with so many talented and devoted colleagues, and building long-term relationships with our clients. I am proud of our many accomplishments and I look forward to making a smooth transition with as little disruption as possible to the positive momentum that Paxum has established."
Moise has been at the helm of Paxum for 16 years. Under Moise's stewardship, Paxum has won multiple Awards for Payment Services Company of the Year. Currently, "he is enthusiastically pursuing business in the renewable energies field," said a rep.
He went on to add, "I know I've made a difference with Paxum, and I'm satisfied I'm leaving Paxum in capable hands moving forward. In fact, I'd like to take this moment to acknowledge and thank my many friends, clients, colleagues and the entire industry for all the support and memorable moments we've enjoyed together over the years. I'm excited for my future projects, and I hope our paths will cross again."

We wish you good luck with your new projects, Octav!



AWempire SEO Webcam Blacklabel
The adult website features live cam performers and runs on a fully automated platform, utilizing AWEmpire's Blacklabel API. It has no maintenance requirements and has generated over $17K in sales within the last year, making it a highly profitable business opportunity with a significant return on investment. More than half of the traffic to the site is generated through organic search traffic, with a daily pageview count of 254. The average user spends around 2 minutes and 23 seconds per session on the site, and traffic trends indicate steady growth. This sale includes the domain, website, and API-based CMS, and the seller will provide knowledge transfer and training to the new owner regarding SEO procedures and techniques. Don't miss out on this amazing opportunity!


Please feel free to reach out to us with any questions, but kindly note that we only respond to inquiries from those who are genuinely interested.

Thank you,
BCAMS Magazine
OnlyFans Creator Marketing Agency
This is a prosperous marketing agency that specializes in the growth, maintenance, and management of clients' OnlyFans® accounts. Revenue is primarily generated from the OnlyFans® profiles and advertising revenue promoting other models in the community. In 2022, the company is expected to boost its net income by 105%. Presently, the agency has 21 customer accounts and a fan base of 600K, with an active credit card linked to their account. The business has a well-defined system for every process, making it accessible to anyone. This is a rare opportunity to acquire a thriving marketing agency that has a significant presence on the subscription-based social platform.

Please email us your questions, and we will be happy to respond to those who are seriously interested.

Thank you,
BCAMS Magazine