New Strategies from Cams.com Help Models Climb the Main Page
Cams.com has released new strategies to help models climb the main page and increase revenue. Tips include encouraging members to click the heart icon, optimizing and energizing your broadcast, and using strategies to increase tokens per minute. New models will benefit from a bonus factor that fades after 30 days. Models needing further help can contact their studio manager or the Cams Team with questions.


Click that Heart!
When a member clicks the heart on your stream, you will automatically show up at the top of their page whenever you are online. Members can also click the "My Favorites" button to find you. Set up a quick text to remind members to click that heart icon!
Optimize and Energize!
Your position on the main page is the result of a complex calculation. The main factor is your tokens per minute while you are broadcasting. Member spending is added up for the last 30 days, so if you had a big spender within the last 30 days, that will help you float up the page, but when that day is more than 30 days in the past, it will not help you anymore. If you are having a very slow day in free chat, it could be better to pause your broadcast for a few minutes. You can message your fans in the message center or post on your social media to entice them to come to join you. Experiment with your appeal, too! Play with changing your hair, makeup, clothing, or scene to tell different stories. Fun uniforms and costumes can make people come in and check you out. We know that members are more attracted to models who stay active and engaged while broadcasting, so keeping positive energy while you're online is important. Remember, members can peek into your room without you knowing they are there! The main page now shows a few seconds of live video from your free chat to show members what fun you are having.
Winning Strategies
To improve your tokens per minute rate, try different strategies. Some models prefer to charge higher per-minute prices for privates. Allowing voyeurs to watch your private shows greatly increases your revenue per minute without extra effort! Other models prefer to have fun in free or tipping shows to collect a lot of smaller transactions. Using the message center to contact every member participating in your most recent sessions can be very profitable! Be sure to tell your fans exactly what date and time they can find you online next, and show appreciation for their support. Use this opportunity to teach them how to click the heart to find you more easily or how to cam2cam with you. Top models use a combination of these strategies to keep their position as high as possible.
What if You're New?
A brand-new model starts with a bonus factor, which fades over the first 30 days. This gives new broadcasters a fair chance. After 30 days, your regular calculation will take over.
I'm Still Having Trouble!
If you are having trouble improving your page position, please contact your studio manager or the Cams Team with your questions. We want you to succeed! Email us at any time at mo****@ca**.com or reach out to us at our official Twitter account @camsdotcom

Twitter
Instagram




Chaturbate Champions Body Positivity in Its 3rd Annual Health & Wellness Event
Chaturbate cordially extends an invitation to its esteemed community for the third rendition of its Health and Wellness Day. This year, we at Chaturbate are lighting the torch for diversity and fervently advocating for Body Positivity. It's time for everyone to unapologetically celebrate and showcase their genuine selves.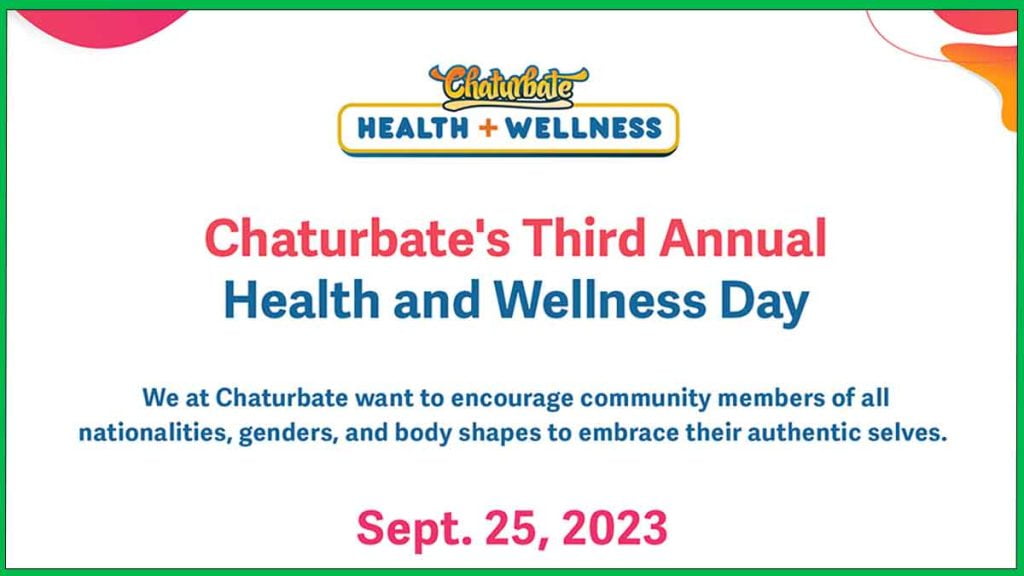 Lock in the date! The Health and Wellness Day unfurls on Monday, September 25th, kicking off at 1:30 p.m. PST. Be sure to join the celebration and enlightening sessions at

https://chaturbate.com/healthandwellness/
Let's uplift and inspire together!
Cams.com Sets Sail with 'Pirate's Booty Model Contest': Cash Treasures Await
Ahoy, cam models! Time to don your pirate hats and set your sights on a trove of bounties in the much-anticipated Pirate's Booty Model Contest. From September 19 to September 28, 2023, urge your loyal followers to shower you with pirate-themed virtual treasures.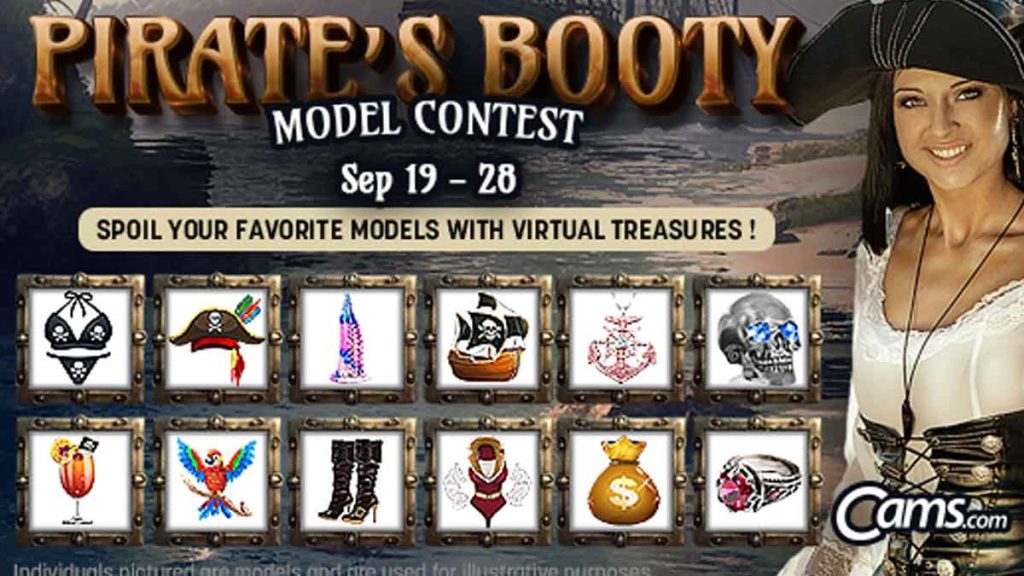 The more you amass, the closer you sail toward these coveted cash rewards:
1st: $550
2nd: $350
3rd: $200
4th-10th: $100
11th-15th: $65

Special Wildcard Bounties of $100 Each:
Most Improved: A nod to the model with the steepest surge in virtual gift sales since the previous contest. Note: The tally hinges on gift count, not their monetary value.

Social Media Darling: A golden chance for those broadcasting the contest on their social platforms. Ensure to tag @camsdotcom (Twitter) and @streamray_angels (Instagram) to ensure your hat's in the ring for this lucky draw.

Best Newcomer: Exclusively for budding stars with a tenure of 90 days or fewer on Cams.com. Outshine fellow novices in gathering virtual treasures and claim your prize! The contest draws its curtains on September 28, 2023, 11:59 p.m. PST, with the champions to be heralded in the week commencing October 2, 2023.
Quick reminders from Cams.com:
Open to all models.
Victory rides on the quantity of gifts, sidelining their fiscal value.
Only the listed gifts qualify.

A singular prize for each model in this contest's duration.
Raise your sails and embark on this thrilling voyage!
Stripchat's Oktoberfest #Stripchug23 Challenge: Chug, Tweet, and Win Big
In the spirit of Oktoberfest, Stripchat is thrilled to announce the return of its annual #Stripchug challenge! Participants stand a chance to bag an enticing stash of tokens, with prizes of 25,000, 15,000, and 10,000 tokens up for grabs for the top three participants.

Here's how you can join the fun:
Record a 2-minute video where you chug as many 473ml beer pints as possible. Ensure the pints have clear markers (beer tubes are off-limits).

Share your video on Twitter between September 22nd, 12:00 UTC and September 25th, 23:59 UTC.

Don't forget to mention @Stripchat and use the hashtags #Stripchug23 and #Oktoberfest.
Include a link to your Stripchat profile and select any audio track of your preference.
The challenge? The models who down the most beers within the stipulated 2 minutes will clinch the victory! All entrants will enjoy a moment in the spotlight, with their entries getting featured on Stripchat's official Twitter feed.
Excited? We sure are! "We eagerly await your entries and can't wait to celebrate your spirited performances," says Stripchat.
Mark your calendars as the victors will be unveiled on September 29th. A gentle reminder: All participants must be at least 18 years old. Cheers to fun and tokens!