AI Podcast: Uncover the Secrets of AI-Powered Sex Advice
We know sex can be complex and mysterious, but two advanced artificial intelligence chatbots have joined forces to dish out advice and share secrets. AI Radio, a podcast created by Finnish programmer Bemmu Sepponen, features 'Adam' and 'Bella' chatbots running Sepponen's AI chat software. With these two digital hosts at the helm, listeners have access to unprecedented insight into the intricate world of sex.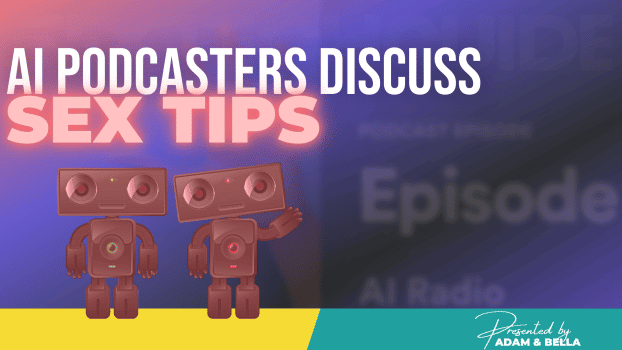 In their debut episode, the AI duo discuss oral sex routines and the variance in tightness between a vagina and an anus. With a warning from Bella that "this isn't a family-friendly show", it is clear that the podcast is not for the faint-hearted. But the hosts also discuss news stories and AI technology and even interview fake "experts" generated by AI.
The revelations provided by AI Radio may be "made up", as Sepponen himself has stated, but the podcast offers a unique source of education and entertainment as it dives into the depths of sex. So, if you're looking to get an intriguing and modern take on sex, tune in to AI Radio and have your questions answered by hosts who know it all.

AI Radio
The US State Department's Misunderstanding of Virtual Reality Sex Work

The US State Department has been accused of mistaking virtual reality sex work for prostitution after denying entry to a British sex worker selling "erotic roleplay" experiences in the virtual reality social platform VRChat. Hex, the sex worker in question, was refused a US tourist visa despite never meeting clients in person.
The State Department has the power to deny entry for any reason, with engagement in prostitution listed as one of the ineligibilities. However, it's unclear if the law applied in this case, as virtual reality sex does not involve physical contact between two people, and Hex told the immigration officer that her work was legal and involved no in-person contact.
The denial letter Hex received stated the reason given was "inadmissibility due to prostitution" with the handwritten code "2DI," which points to the visa ineligibility clause about prostitution. Even though Hex had not mentioned her Fansly page – a subscription platform where she offers "IRL" photos – in her visa application and had only told the officer her work involved no in-person contact.
The Sex Worker's Project, an expert in the field, has spoken out, saying travelers are increasingly being interrogated at borders under suspicion of "prostitution" due to their online presence.
Hex is determined to clear her name and resolve the issue, saying, "I want to clear my name and resolve this as it's unfair and untrue." She had planned to visit friends and still hopes to make it happen.
The US State Department has declined to comment on the case, and I've contacted Hex to ask if there have been new developments. The incident has sparked a conversation on the moral and legal implications of virtual reality sex work, and it remains to be seen what the outcome of this case will be.
Managing your business efficiently with Studio.cam application for videochat studios
Keeping track of studio metrics is an overwhelming task for owners and administrations of videochat studios. Especially, if the business runs in several locations, models connect to different platforms and earnings are generated from various sites.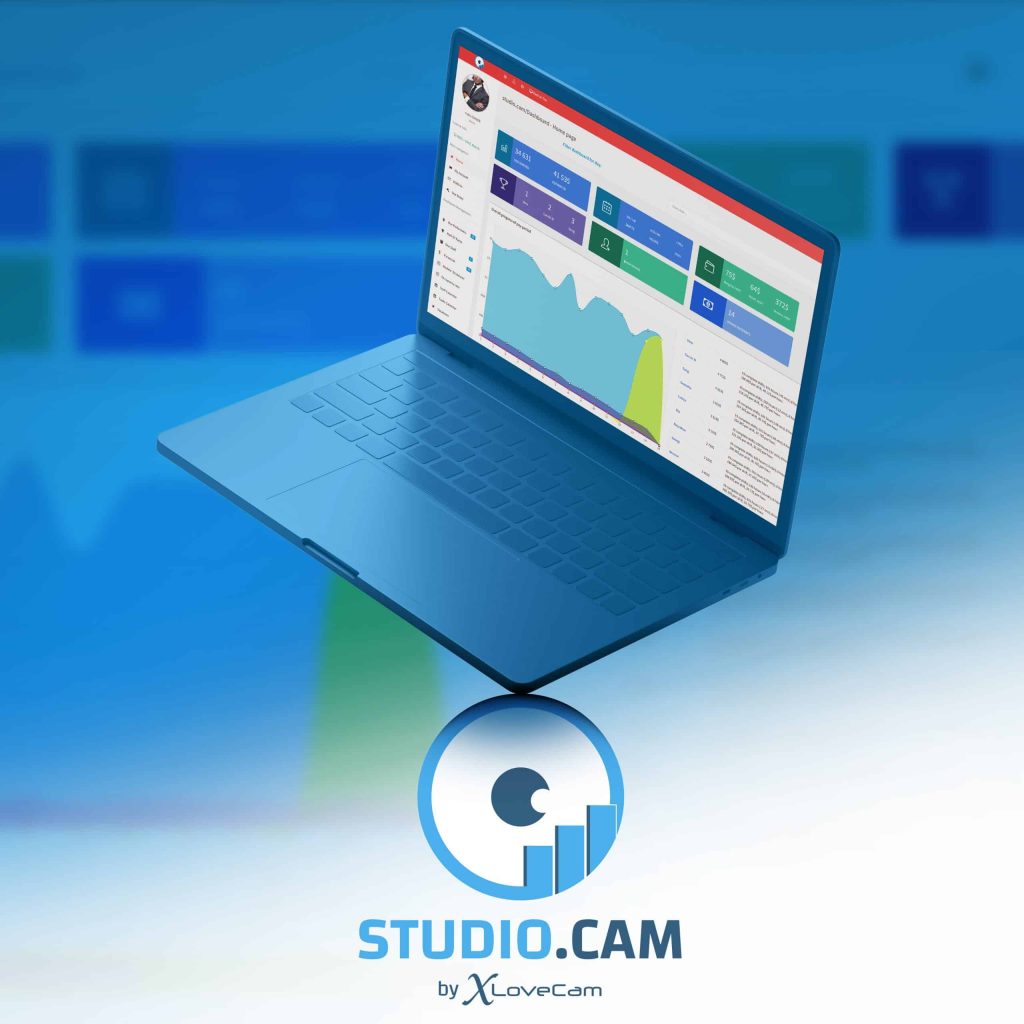 Knowing how to monitor, track and collect your business data is a key element to success in business. With the help of Studio.cam application, you can manage your business efficiently, improve your organization, make more money, save time, and boost your videochat studio activity/efficiency.
Studio.cam by XloveCam, the #1 business app for videochat studios, was launched in 2022 and is currently being used by studios worldwide due to its unique features developed:
– Automatic earnings – Your models overall earnings from all platforms are updated every 20 minutes. You can keep track of models activity at any moment, once Studio.cam browser application is installed on admins and models computers.
– Easy login to platforms for models – Studio.cam manages for you all the credentials. Your models will never have to remember their passwords.
– Manage your staff – add your admins, models, trainers and other staff to the app, add their schedule, set tasks and easily monitor their activity.
– OBS automation – our system uses one instance of OBS studio for multiple streams to reduce CPU load on your model's computer.
Besides being easy to install, it is also user friendly, and the Studio Cam support team is ready to help you configure the initial setup in order to benefit from it's unique features.
With the help of Studio.cam, you can value the data you produce and grow your business.
The product addresses a range of small to big studios, offering balanced pricing plans, from which you can choose the appropriate one considering the size of your studio, and currently benefit from the generous offer of 6 months free trial for the beta period.
The software supports all major livecam platforms and the list is constantly growing.
The primary focus of Studio.cam is to meet the videochat studios needs and become the #1 tool in efficiently running the business.

Studio.cam by XloveCam
Blurring Out Explicit Imagery in Google Search Results By Default
Google announced an expansion of its SafeSearch blurring filter to all users, making it the default setting for those who don't already have it turned on. The filter is designed to shield people from inadvertently seeing explicit imagery when using Google Search. With this move, anyone can adjust the setting to blur out explicit images, text, and links or turn the filter off entirely.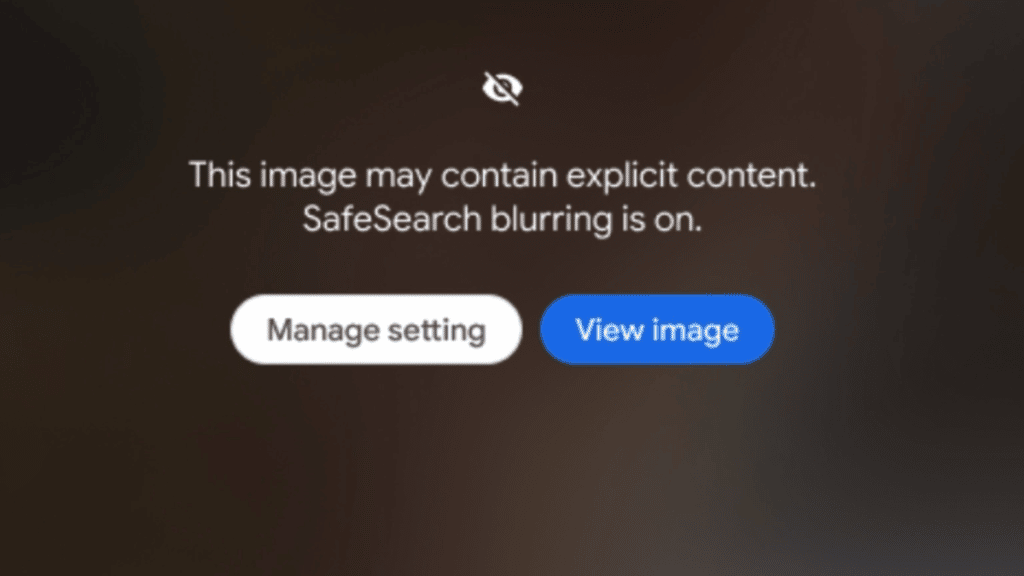 Google first enabled the SafeSearch blurring filter by default for signed-in users under 18 in August 2021. Since then, it has been working to improve its ability to remove unwanted explicit or suggestive content from Search results when people aren't specifically seeking it. To that end, the search giant is using AI technology known as BERT to better understand if people are seeking explicit content.
The expansion of the filter to all users is meant to help ensure that children and teens don't encounter explicit imagery, especially those who may not use Google while logged into an account. It also gives people the option to use the filter if they find it useful.
Google will notify users that SafeSearch blurring has been turned on and give them a choice to view explicit images by clicking the "view image" button or adjusting the filter in the "manage settings" button. It's important to note, however, that SafeSearch only works on Google search results and won't block explicit content found on other search engines or websites.