The most viral fashion moments from 2022
This year, a lot of news from the fashion world went viral, triggering frequent conversations on social media and other online platforms.
We have made a record of the events that caused the most significant online conversations in 2022, impacting movements, setting trends, and resonating beyond the fashion industry to affect wider society.
Bella Hadid's Coperni spray on dress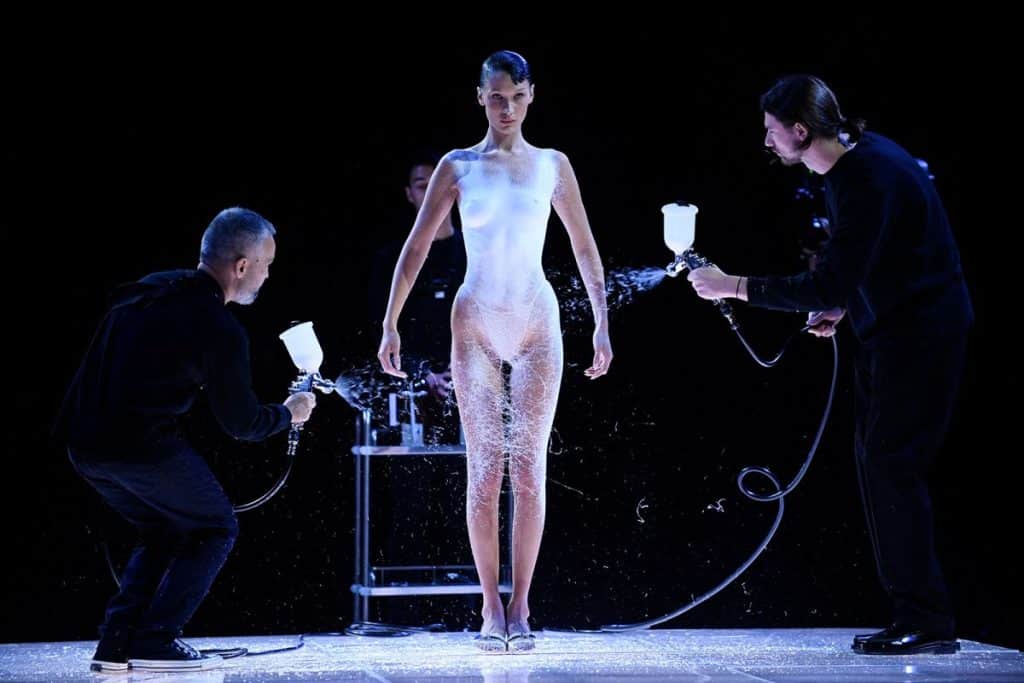 Manel Torres, head of Fabrican Ltd., and an assistant made a splash at Coperni's SS23 show, where they spray-painted a dress onto Model of the Year Bella Hadid during the runway presentation. This event quickly gained traction on social media and was deemed a defining moment in pop culture by analytics platform Launchmetrics.
The firm that evaluates the media impact value (MIV) of events reported that Paris Fashion Week amassed a MIV of 26.3 million dollars within 48 hours, including 20.9 million dollars of social media activity. A post by Hadid of the event generated one million dollars and received 2.8 million likes.
Kim Kardashian causes a stir at the Met Gala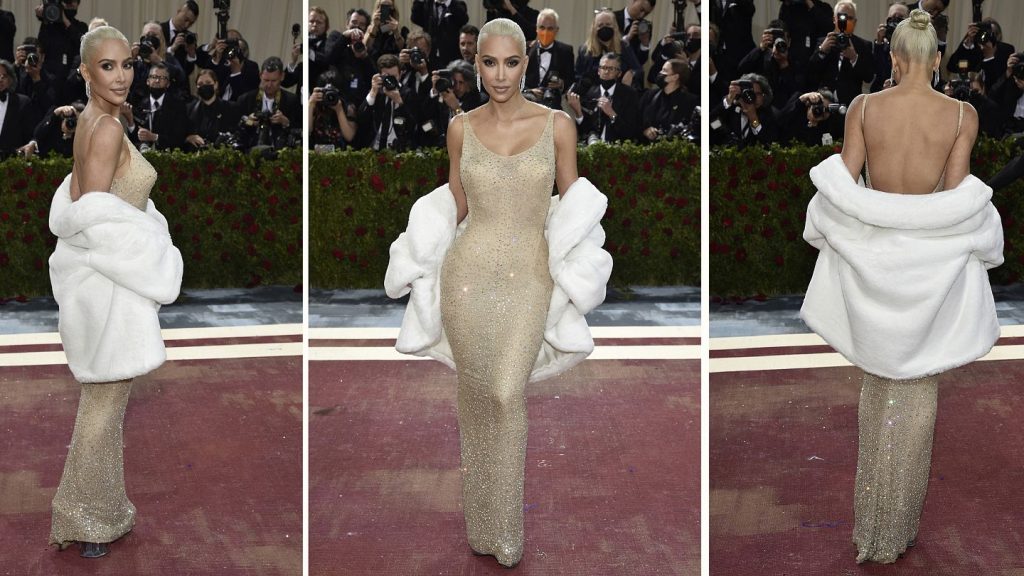 After wearing a dress that was originally made for Marilyn Monroe to the annual event, the reality star caused an uproar from social media users, fashion history experts, and other celebrities. The piece was rented to Kardashian by Ripley's Believe It or Not, which was also criticized for allowing such an iconic item to be worn.
A debate was sparked when it was seen on the red carpet, with many claiming that it had been damaged after a video on Twitter showed alleged rips around the seams. Nevertheless, the museum quickly quashed these allegations, asserting that it was in the same condition as before the event.
Kardashian's stunt at the Met Gala made her the top performer, earning her 39 million dollars in MIV, and also placing her first in social media placement within the first four days.
Adidas collaborates with the luxury industry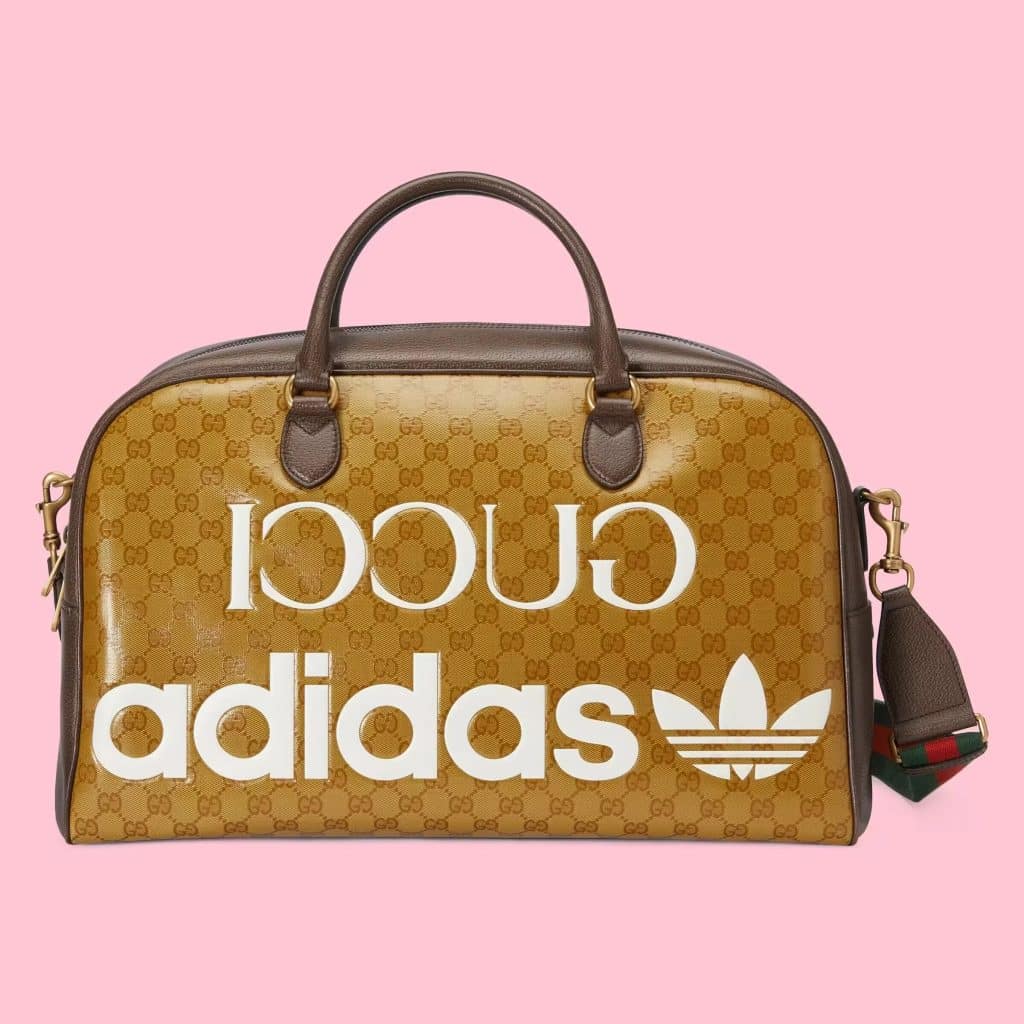 Throughout much of 2022, Adidas was the talk of the town with its steady stream of high-profile collaborations with luxury brands and designers, starting off the year with its Prada joint venture which, according to Launchmetrics, generated more than six million dollars in MIV in the eight days preceding and following its launch.
The partnership between Gucci and Adidas saw a peak in popularity after it was showcased on the Milan Fashion Week runway, leading to the creation of a ready-to-wear collection. This caused Gucci to climb to second place on Lyst's quarterly index, and Adidas to become a significant part of the luxury market, generating 75.8 million dollars in MIV by June.
Adidas' Balenciaga collection, which was presented during the Resort 2023 runway show and included BDSM masks, earned 7.2 million dollars in MIV in its first 10 days of release.
Barbiecore takes over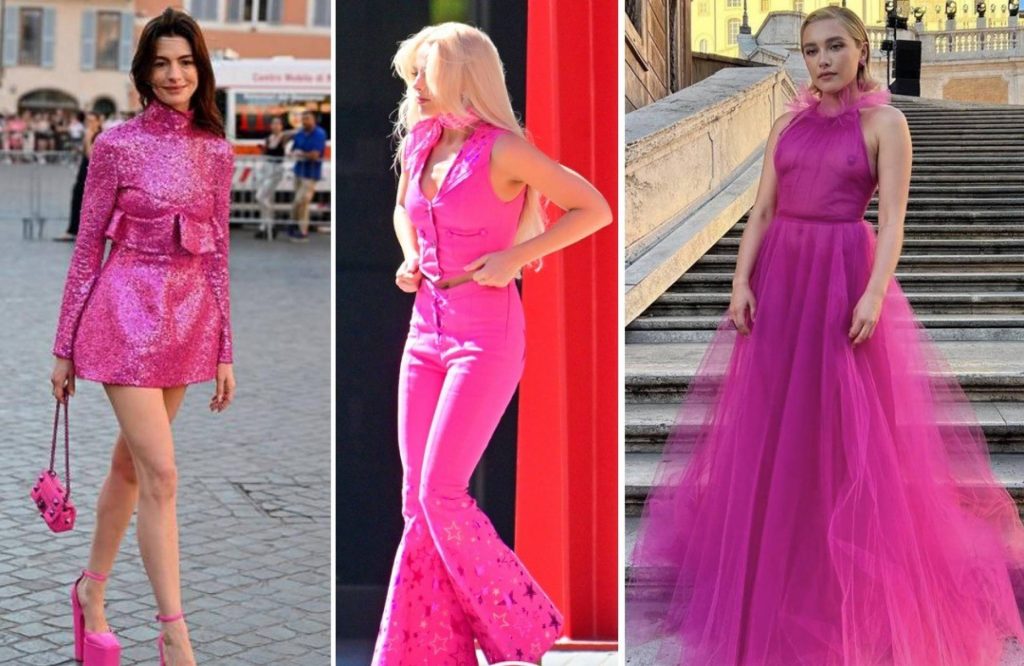 With the release of previews of Margot Robbie as Barbie in Greta Gerwig's upcoming movie, the trend of 'Barbiecore' began to take over the fashion industry, resulting in an abundance of brand partnerships and a surge of online enthusiasm for the color pink.
Celebrities adopted the trend and showed it off on red carpets and social media, and it was also seen in designer collections and runways such as those of Valentino and Balenciaga, which were heavily influenced by the youth.
Klarna, a payment solution provider, conducted research into 'Hyperfemininity', which included Barbiecore, Bimbocore, and Balletcore. This trend was mainly propelled by a rise of 126 percent in sales of pink items in August, according to the company's findings.
It appears that the excitement for the Barbie movie is not going away soon, as the trailer released by Warner Brothers on December 16 has already gained 6.7 million views in just seven days. The movie is set to come out in July 2023.

Fitwife Jewels: Bodybuilding Champion, Porn Star, and part of the EXXOTICA Miami Hotwife Tour
(HOUSTON, TX | July 11, 2023) – Fitwife Jewels – a porn star and member of the modelRED family of actresses, took home multiple honors during a national bodybuilding contest in late June. Placed 1st in the 45 & Above Category, 1st Place in Class C (class based on height), and taking 4th overall.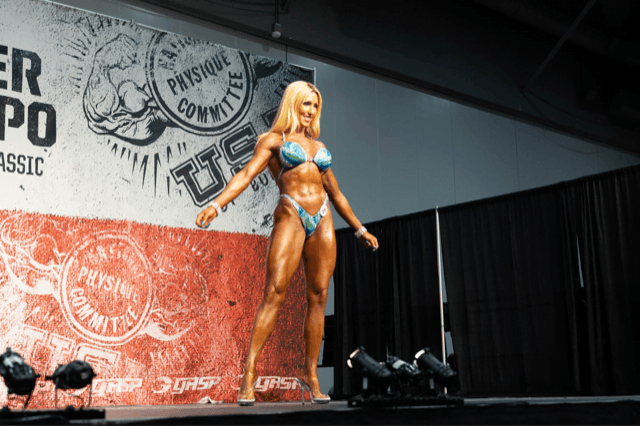 "We're proud of Jewels! Her bodybuilding talent and care of her physique is impressive – I think she can pretty much bench press myself and the entire family of models at modelRED a few times over and then some," noted modelRED co-owner Giovanni Valentino, continuing, "We're happy she is a part of modelRED and she definitely is someone we can look up to in terms of striving for excellence."

Ms. Jewels rounds out her array of talent by being a member of The Hotwife Tour coming to Miami during EXXXOTICA from July 13-16. "I have been a part of the Hotwife Tour for some time," says Ms. Jewels, "it's a part of who I am, what my audience loves, and it's a wonderfully hot group of women that I am honored to tour with."
Hotwife Jewels is ready for shoots, and you can book Hotwife Jewels thru her modelRED page for your next shoot.

Get to know Hotwife Jewels wherever you get your porn:
Twitter @FitwifeJewels
OnlyFans @fitwifejewelsvip
Trans Model Triumphs as Miss Netherlands, Outshining 9 Million Female Competitors
In a groundbreaking moment, Rikkie Valerie Kollé, a remarkable trans model and actor, has achieved an extraordinary milestone by winning the prestigious Miss Netherlands crown. This remarkable achievement places her among a select few trailblazers, as she becomes only the second openly transgender woman to earn the opportunity to compete in the highly anticipated Miss Universe pageant, scheduled for later this year.

Overflowing with joy and pride, the 22-year-old Kollé took to Instagram to share her exhilaration with the world. In an awe-inspiring post, she exclaimed, "I DID IT!!!! Yes, I'm trans, and I want to share my story. But above all, I am Rikkie, and that's what truly matters to me. I have accomplished this incredible feat through my own strength and have cherished every single moment."
Further on, in the heartfelt caption, she expressed her desire to be a beacon of inspiration to individuals worldwide, writing, "Wherever you may find yourself in this vast world, I want to be there for you, serving as the role model I yearned for during my own formative years."
Concluding her Instagram post, Kollé exuberantly declared, "Onward to countless more thrilling adventures! I am eagerly anticipating the journey towards @missuniverse. Let's make sure we're ready! So much excitement!!!"
Kollé's triumphant win not only signifies a significant step forward for inclusivity and representation but also highlights the immense talent and strength she possesses. As she embarks on her remarkable journey to the Miss Universe pageant, the world eagerly awaits the chance to witness her grace, beauty, and unwavering spirit shine on the global stage.
Beach Party Week at Rick's Cabaret New York
NEW YORK — Rick's Cabaret New York will hold a Beach Party theme week from 7/11
through 7/16, featuring the beautiful Rick's Cabaret Girls stripping out of bikinis and
sexy summer outfits at the three-story Manhattan club known for its warm hospitality
and an abundance of eye candy.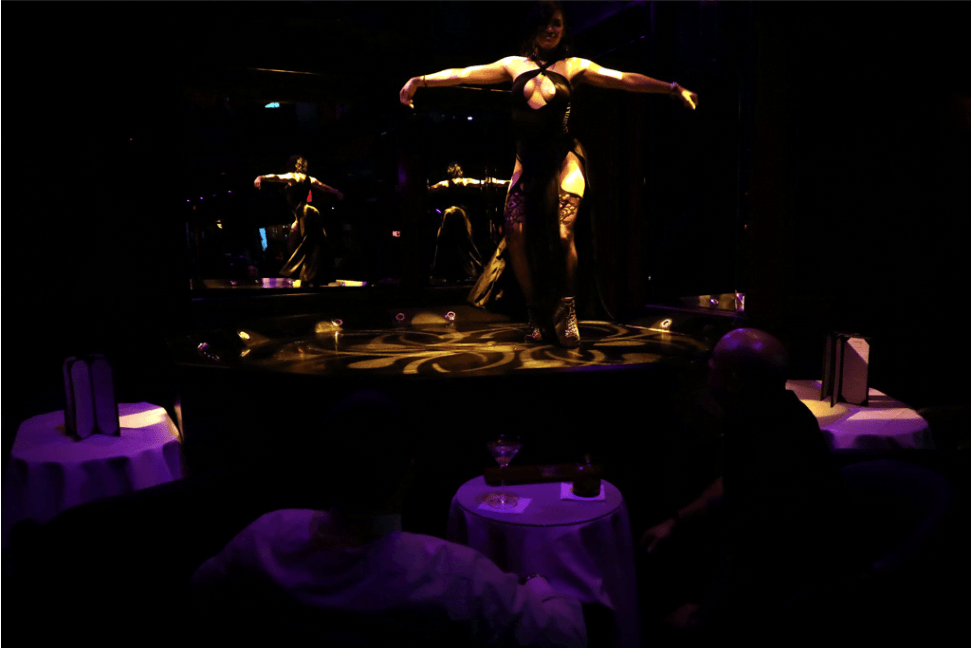 "I can't wait to show off and then take off the new bikinis I just bought," said Rick's girl
Michelle. "Come flex, pop some bottles, and party and play with us. Summer is in full
effect!"

Specialty drinks such as zesty Mojitos, a multitude of flavored Margaritas, and other
tempting delights have been added to the club's cocktail list.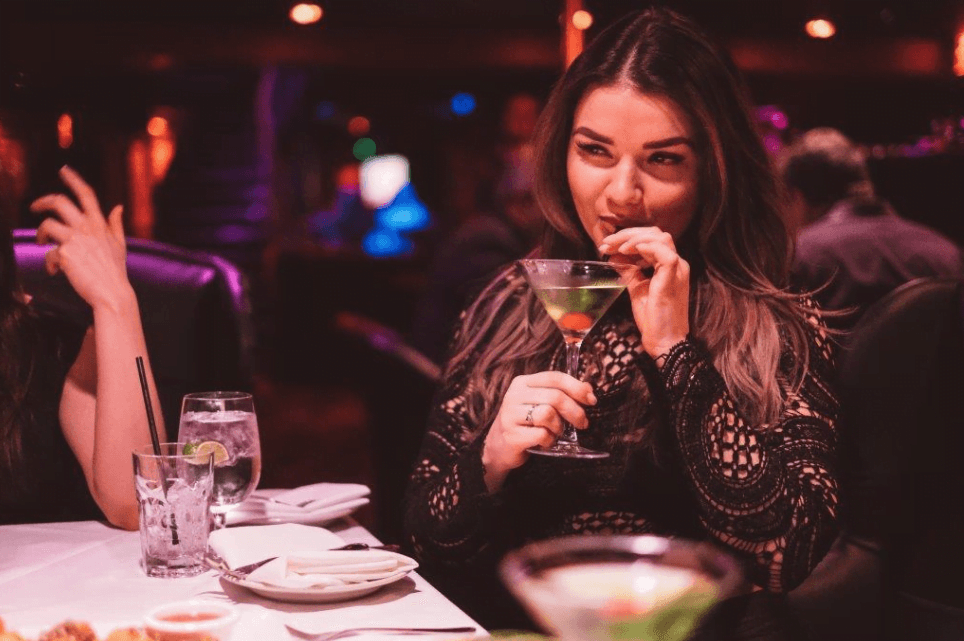 Rick's Cabaret is conveniently located in the heart of Midtown Manhattan at 50 West 33
Street, right across from the Empire State Building and just one block from Madison
Square Garden. Known for its gorgeous girls, the award-winning club also has its own
top-rated Rick's Steakhouse, which serves daily lunch specials, dinner, and late-night
supper.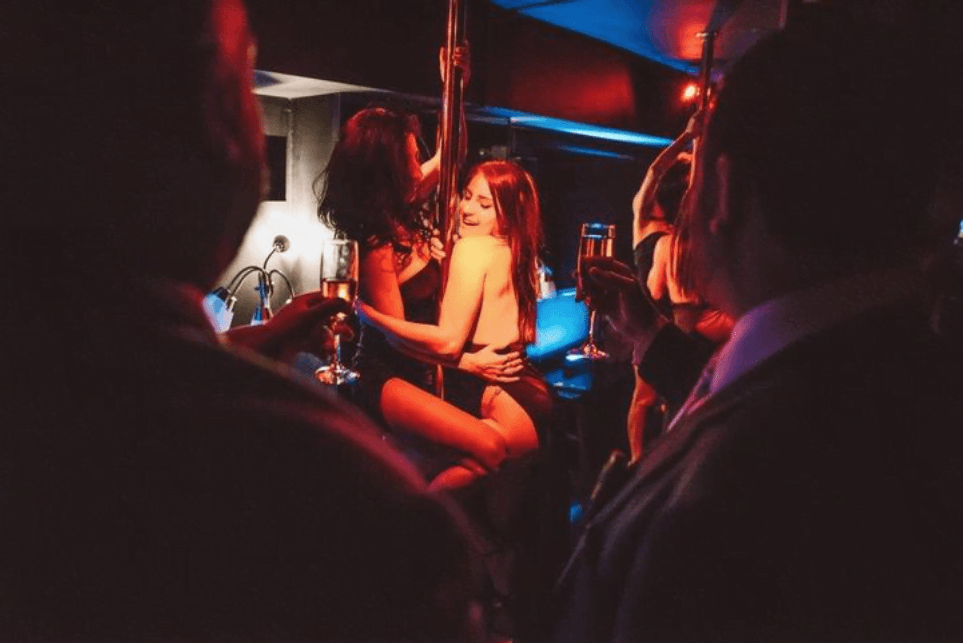 Rick's Cabaret New York
RICK: NASDAQ Listed
Beautiful Entertainers
Three Floors of Fun
VIP Suites, Deluxe Sky Boxes
Rick's Steakhouse, Open Late

Contact: R. Greco, Jr. 201-745-7431 ra*************@gm***.com