She is a Canadian girl who loves being outdoors and is passionate about photography, travel, and content creation. She is a professional photographer and former boudoir studio owner who enjoys experiencing different cultures, trying new foods, and appreciating the beauty in everything around her. Jessica Moore is goal driven and sets lofty goals for herself. Her short-term goals include attending more industry events, while her long-term goals include growing her OnlyFans following and earning her way into the top 0.10% of content creators worldwide. She is a very kind, down-to-earth person who loves interacting with her fans, and she also has a lot of experience in photography which helps her with angles and lighting when creating content. She defines success as enjoying what she does so much that it doesn't feel like work. She is an exhibitionist and loves being watched, which is why she loves camming and creating content.
What are your passions and interests?
I am a Canadian girl, so naturally, I love being outdoors and enjoying all four seasons! I love photography, and I was a professional photographer for 15 years, running a successful boudoir studio before I turned the camera on myself and fell in love with content creation and camming. I love traveling, and seeing new and exotic places truly is the spice of life. I love experiencing different cultures, trying new foods, and appreciating the beauty in everything around me. I can't wait to travel more in the future and bring my fans along for the adventure while I cam!
What are your short-term and long-term goals?
I am very goal driven, and planning for the future excites me so much! In the short term, I would like to attend more industry events. I love making connections and am very outgoing, so being a part of something where collaboration and community are key to a successful career excites me! I was fortunate enough to attend YNOT Cammunity in October 2022, and experiencing the friendship, respect, and kindness that is shared within this community firsthand truly changed my life. I am fortunate to attend XBiz and X3 this year as a representative for Stripchat, and I am beyond grateful! I plan to attend a few Exxxotica's this year and AVN next year, and eventually, I would love to attend the European shows as well! In the long term, I plan to grow my following on OnlyFans from 6.6k to 60,000 by the end of this year, with steady growth in the years following. I plan to earn my way from the top 2.1%, where I currently sit, to cracking the top 0.10% worldwide. I began camming and content creation in August 2022, and it was my big and crazy goal to get to the top 1% by the end of the year. I love setting lofty goals because they encourage you to work hard and stay determined. I would never have believed I almost hit that goal by making the top 2.1% in December 2022. I want to put that cool $1,000,000 in my bank account by the end of this year, and with hard work and dedication to the craft, I will make that goal a reality!
What do you like most about yourself?
I have always loved sharing with people, whether it's my own experience, education, or something that might help them achieve a goal or improve their life. Our duty as human beings is to ensure that we leave everyone at least a little bit happier than when we found them. I am a very kind, down-to-earth person who enjoys chatting about many diverse topics and someone who makes friends very easily. I do really like that about myself, and I know my fans also appreciate those qualities too!
What would you like to tell your fans?
Firstly, thank you! I have the most incredible fans in the world. They are so supportive, caring, and just all-around lovely people. I am so blessed to get to call these people my fans, and I truly enjoy interacting with them every day. I love knowing that I am at the core of their fantasies. It's honestly an honor to be thought of that way! Camming and content creation makes me feel like I get to be a superhero every day, so thank you to my fans for making me the good girl (or a bad one!) in your sexy stories!
Do you have any special skills that would benefit a modeling job?
Being a boudoir photographer for 15 years certainly has its perks in this job. I understand lighting, composition, editing, camera equipment, and more. My photography career has so many transferable skills to camming and content creation. The biggest thing that being a professional photographer has helped me with is understanding my angles; knowing if I stand this way, move that way, do this thing or that thing, that it's going to affect my photo in this way or my pose in that way. I am not a small girl at 5'9, so understanding how to move my body to create the most pleasing composition and achieve the best lighting gives me a step up that helps me put my best foot forward at all times when I'm creating content.
What strategies do you use to stay organized and productive?
I am all about time management, so at the beginning of every week, I set a list of the goals that I want to accomplish: times I will live-stream, photoshoots I will do, content I will shoot, and any custom work that needs to be created. From there, I also look at my long-term goals and what I am doing to achieve those on a weekly basis so that those goals are noticed, too. Then daily, I set out a to-do list and work through it. Truthfully there is always more on my to-do list than I am physically capable of accomplishing in a day, but I've always been that way and thrive in environments where I am pushed to do more!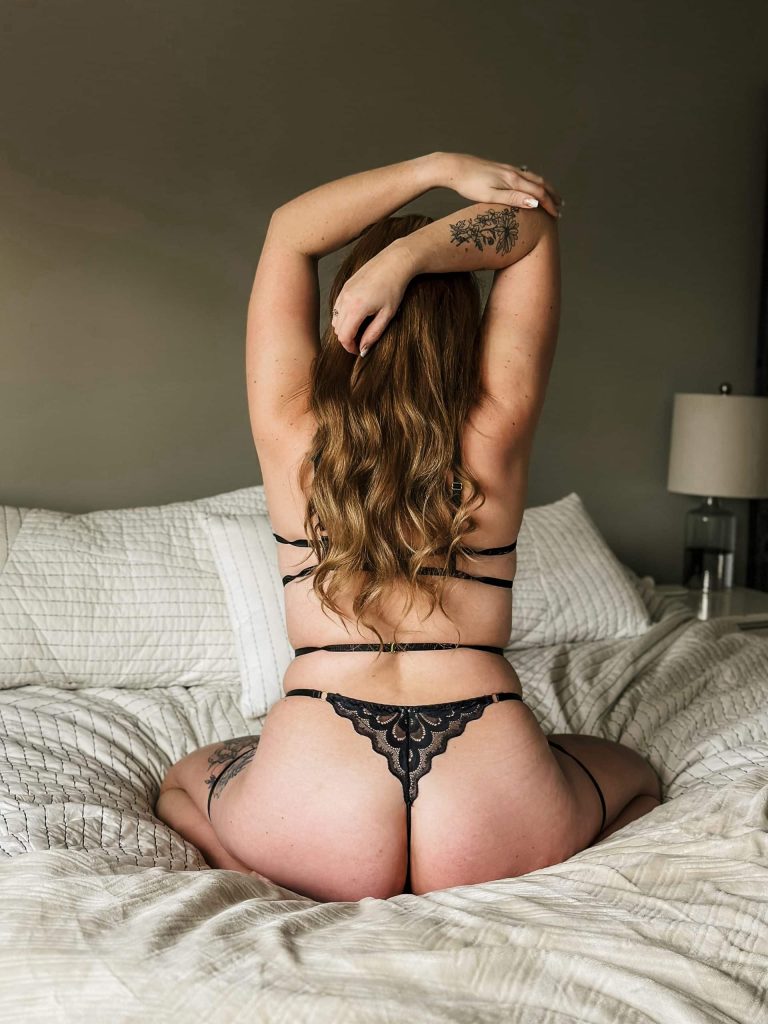 Where's the strangest place you've ever had sex in?
I am an exhibitionist at heart, so this was a hard one to answer! Probably the strangest place I've ever had sex was on a pedestrian overpass of a six-lane highway. It was exhilarating to know that I was being watched, though, and I couldn't help but get even more excited as people driving below in their cars craned their necks to look up at me as they drove past. It's this same exhibitionist trait that drove me to try out camming for the first time too!
How do you define success?
I define success as enjoying what you do so much that it doesn't feel like work. Of course, there can be tough days, we all have them, but 99% of the time, camming and content creation are just plain fun! I get to have fun every day, and that's my job! How cool is that? And from the comfort of my couch if I choose! Continued success would be recognition from within the industry and from my fans that I am worthy of these accolades that I'm striving for. I can't wait to see where my career in the industry takes me!
Jessica Moore
linktr.ee/morejessicaplz
Seska Lee Wins Spotlight With FansRevenue
CHICAGO, NOVEMBER 30th, 2023 — Live cam industry veteran Seska Lee has been crowned
winner of FansRevenue's first high-profile contest for cam models and adult content creators.
The 52-year-old performer has been in adult entertainment since 1998, making her one of the
industry's pioneers worldwide. Earlier this year, she was nominated at the 2023 XBIZ Creator
Awards and featured among Streamate's top earners.


"We are thrilled to have found Seska through this contest and, amazingly, it coincides
with her 25th career anniversary," says Olivier Tremblay, FansRevenue's marketing
director. "She's a true ambassador for the whole cam industry, past, present and future.
We feel it's the start of a great partnership between Seska and FansRevenue to help
further her monetize her loyal fanbase!"

Seska Lee is part of the TreasureCams agency led by award-winning performer Bella Vendetta,
whom she considers a mentor, guiding her through an industry completely different from what it was in the late 1990s. She is also an avid fan of neoburlesque and was part of several troupes
and productions over the years (The Coral Lees, Team Burlesque, Acme Burlesque).

She ran her own amateur adult website from 1998 to 2010. She then spent the next decade
studying holistic well-being, working as an intimacy educator and speaking at conferences or
universities about her life and career. She has been back in front of her webcam since 2020,
fully embracing her body and age: "[Ultimately], I want to show that a woman with a natural
body and gray hair can be vivaciously empowered […] on her terms."

An exclusive interview with Seska is available right now on FansRevenue's blog. She will host
her first Jerkmate live show on December 2 nd, 2023, at 8 am ET. Seska is also very active on
social media on Instagram, her free OnlyFans and X (Twitter). To learn more about Seska's 25 years in the adult entertainment industry, click here.

What is FansRevenue?
FansRevenue is the #1 monetization platform for Cam Models, Adult Content Creators and
influencers, powered by CrakRevenue and backed by over 13 years of digital marketing
expertise. Using an innovative combination of influencer and affiliate marketing, FansRevenue
helps content creators monetize their following by matching
Candy Preferences:
I have a sweet tooth that loves balancing tangy and sweet flavors. Sour gummies and chewy candies are favorites, but I also can't resist rich, melt-in-your-mouth chocolate, be it dark, milk, or white.
Spooky Stories:
During a live cam session, I mistook a postman outside for a stalker, causing a heart-racing moment. It turned out to be a humorous mix-up, with my viewers laughing as I comically used a Hitachi massager for defense!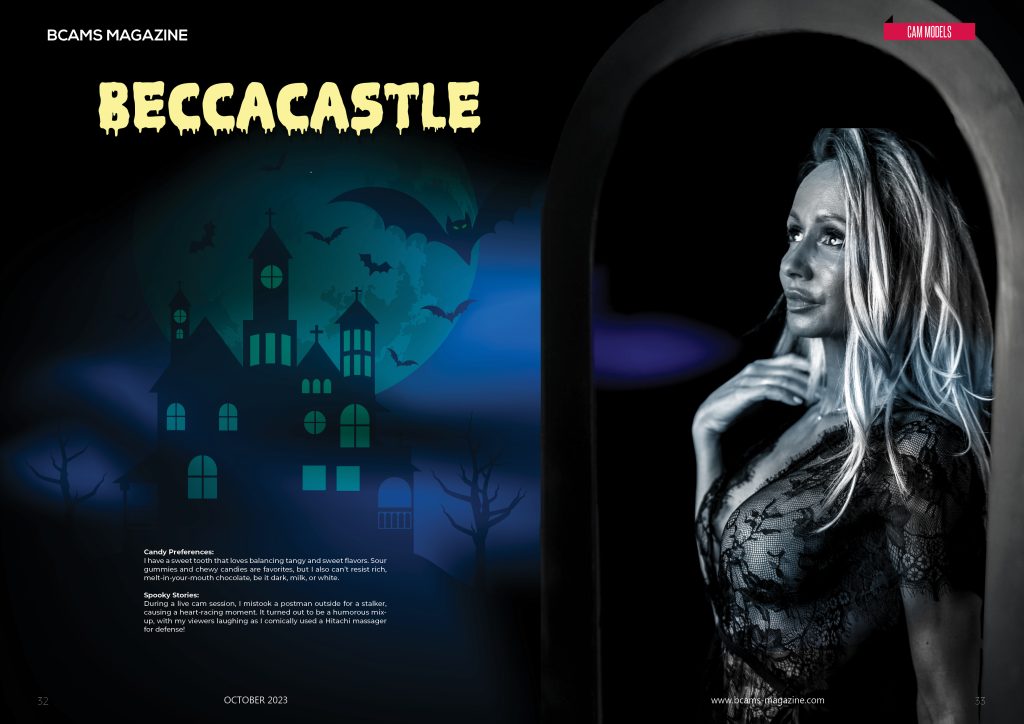 Candy Preferences:
I'm a big fan of fruity Tootsie Rolls—the little skinny ones, and JuJu Bees. They're my absolute favorites for their unique, fruity taste.
Spooky Stories:
I've always felt a ghostly presence around me. In my last apartment, it even scared @AriaHaze_XXX by knocking things over in the bathroom. Also, the tale of the Headless Horseman is my favorite; the idea of a horse charging at me is genuinely terrifying.