Facebook and Instagram Tighten Advertising Rules for Teens
Advertisers will be prohibited from using gender to target ads to teenagers on Facebook and Instagram, in line with the new guidelines set to effect in February. Meta, the social media giant, is reforming its advertising policy for young users in response to worries regarding online child safety in the United States and Europe.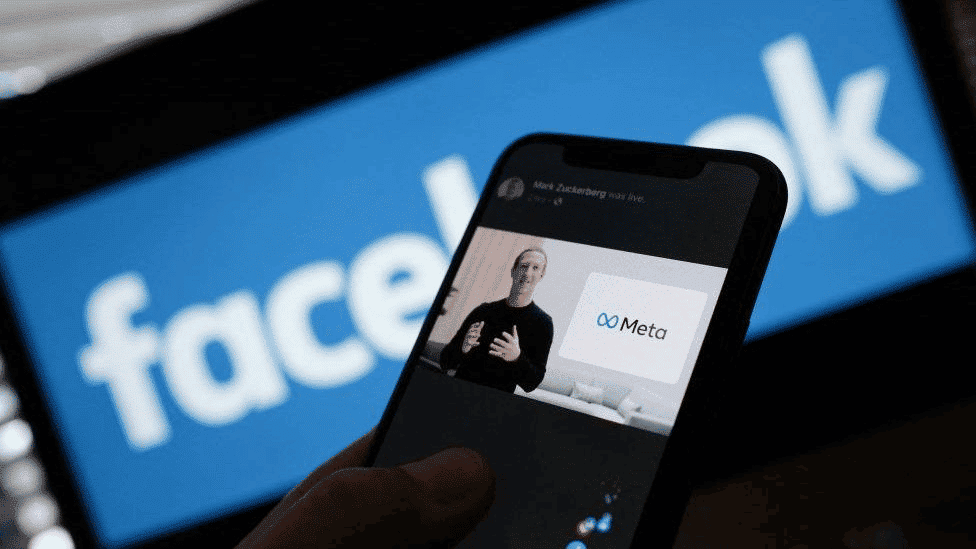 "We understand that teenagers may not possess the same level of understanding as adults when it comes to making decisions about how their data should be employed for advertising, especially when ads are geared towards products that can be purchased," the company expressed in a blog post. "Therefore, we are further limiting the options available for advertisers to reach teens, in addition to the information we use to show ads to teens."

Apart from removing gender as a targeting option, the new policy also ensures that user activity cannot be used to tailor ads for teenagers. It was already prohibited for advertisers to access their activity on other websites. Now, their engagement with particular Facebook and Instagram posts will no longer be utilized to determine the type of ads young users view.

The latest guidelines specify that age and location are the only parameters that Meta will take into account when serving ads to teens. "Age and location are used to make sure teens see ads that are suitable for their age and products and services that are available in their area," the company clarified.

Meta also plans to give teens more control over the type of ads they see, adding a "See Less" option to their Ad Preferences settings starting in March. "For instance, if a teen wants to receive fewer ads about a certain TV show genre or an upcoming sports season, they should be able to tell us that," the blog post stated. Additionally, users will be able to hide all ads from a particular advertiser.

The child safety issue has come into focus in both the US and Europe in recent months as regulators attempt to reduce the risks of early social media use. In December, Meta organized a "Youth Safety and Well-Being" summit to develop principles for providing age-appropriate online experiences, taking into account advice from child developmental specialists, UN children's rights principles, and global regulation. "I think everyone has a role to play," said Nick Clegg, President of Global Affairs at Meta. "Social media companies have a responsibility; families, parents, governments, regulators – all of them have a part to play regarding this. It's perfectly legitimate for regulators to take action in this space."
Cherry.tv and Byborg Enterprises Join Forces to Create the Best Freemium Cam Site
Karoly Papp, Byborg Enterprises's Director, shared his confidence in the collaboration. "This joint venture provides us with a great opportunity to combine our cultures and knowledge and open up new international opportunities for both of our companies."

Paul Ashworth, CEO of Cherry.tv, expressed his enthusiasm for the new partnership. "We're incredibly excited to be joining forces with Byborg Enterprises SA and LiveJasmin to supercharge Cherry.tv's growth. With the help of LiveJasmin's resources and industry knowledge, we're confident we will be able to achieve better our mission of providing the best possible experience for our users and models."
The agreement between Byborg Enterprises SA and Cherry.tv is set to strengthen Cherry.tv's services and scale them to a new level. It will also create the best freemium cam site on the market, integrating gaming and social elements. Cherry.tv's founders will maintain full control of the brand and its operations, while Byborg Enterprises SA and LiveJasmin will use their technical knowledge and expertise to assist in the process.
The Cherry.tv team will be a Platinum sponsor of the upcoming XBIZ Miami event from May 15th to 18th. They will reveal their newest major platform upgrades, which American models eagerly await.
Jessy Dubai Announces "Pop Up" Giveaway Show on Cherry.tv
Award-winning adult performer and trans model Jessy Dubai will do an exclusive live "pop up" show on March 30th at 6pm PDT on Cherry.tv.
"Surprise! I wanted to give my fans some extra fun," said Dubai. "Leave your stressful work week behind and join me this Thursday for a special "pop up" adult playtime. Watch me play and play along…maybe you'll even score a random giveaway!"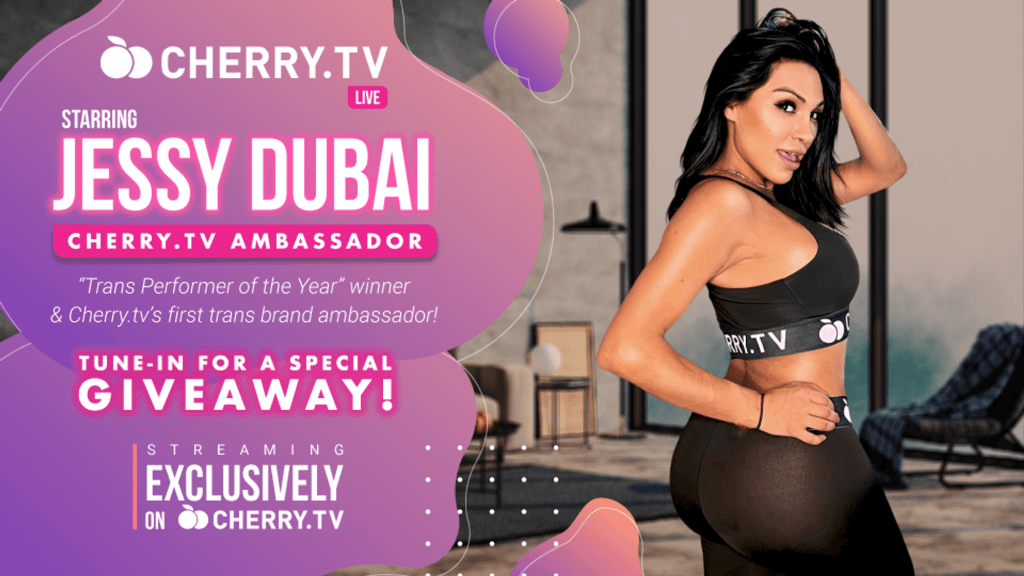 Jessy Dubai began her career as an adult performer nearly a decade ago. To date, she has starred in over 160 films and has worked with several top adult studios along the way, including: Trans Angels, Evil Angel, Devil's Film, Kink.com, Grooby, Gender X, and Transsensual. In 2016, she also won the XBIZ award for Trans Performer of the Year. In addition to her work in porn, Dubai is also a successful entrepreneur, producer, director, and club hostess.

cherry.tv
Livejasmin: Manage your inbox with new filters
Keep your fans close, and don't miss a single text!
Time is money! Save time and better manage your inbox with three new filters.

Say goodbye to endless scrolling to find unread messages. Livejasmin's unread filter will instantly display all threads that require your attention. Want to respond to members whose messages you've read but haven't replied to? Select the unanswered filter and easily follow up with them.
The pinned filter is perfect for those members you can't get enough of! Quickly find your favorite conversations with up to 50 of your members.
Your messaging experience just got better! Save time and get straight to the conversations that matter most with their new Messenger filters.
Try it out now!