New Dating Trend Prioridating
You don't need to hold your sex, dating, love, or relationship life hostage for a perfect someone. Newsflash! No one is perfect. The quest for the best one has left many suitable people blue-ticked.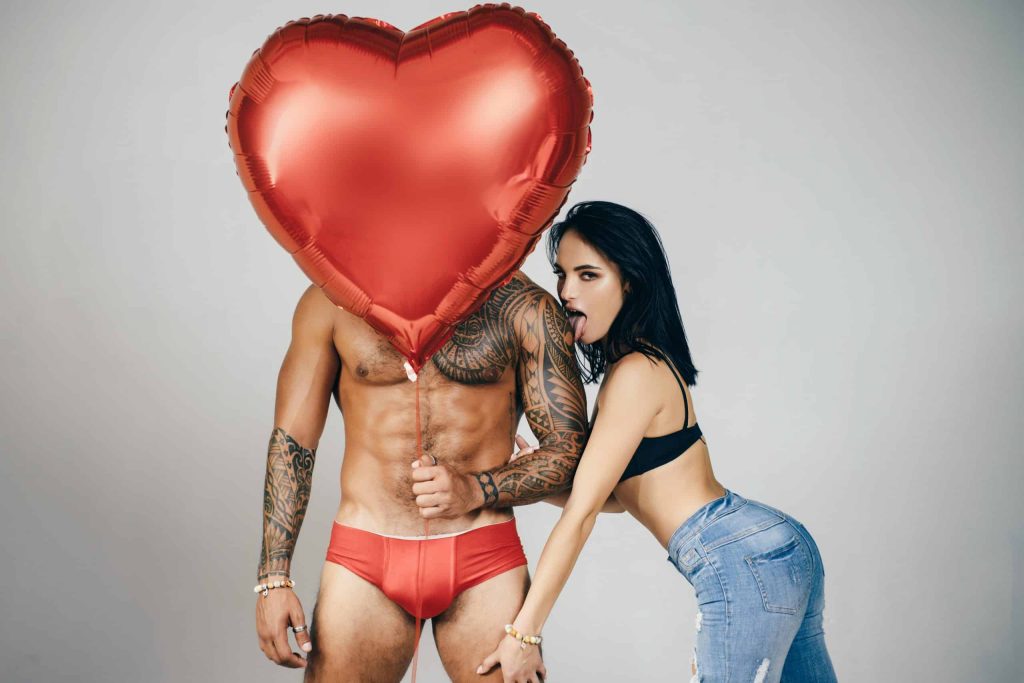 How Prioridating Works?
Everywhere you turn online, there are relationship goals and new dating standards. If you follow them, no one will ever be good enough for you. And if you're a perfectionist, you'll be too fantastic for everyone else. What is the middle ground? Prioridating!
The term was coined by dating coach Laurel House, a relationship expert at eHarmony, and it's all about prioritizing yourself and your primary needs in order to find and build a healthy, lasting relationship. "Prioridating is dating on purpose, the purpose being to find someone who fulfills the one most important thing you need in a relationship," House explains. "Historically, many people have dated based on a list of wants. Many of those wants are being superficial or not thoroughly thought through, as opposed to core values and relationship-sustaining needs that will impact your future."
"What's your number one most important priority when it comes to finding a partner? Determine that, and you WILL find and fulfill your need. Your one most important thing might be Safe- physical, emotional, financial safety. It might be feeling Cared For, or Romance, or a Partner, or Fun, or Friendship, or Adventure, or Family. Whatever your one priority is, you must align with it. Your conversations, associations, thoughts, actions, attitude must all align with the Priority of being, feeling, experiencing, living that Priority.​"
"PrioriDating is about you- your life, your experience of life, based on your perspective, created by your past experiences, that shaped who you are and what you need moving forward. It's time to own and show up as the Priority and with your Priority in mind and in action. Once you define and align with your priority, you have a better chance at discovering and fulfilling your needs — first (and most importantly) within yourself and then within a partner. Win-win-win." — Laurel House.
Before you think everyone's just going to be like "I want someone hot," that's actually proven to no longer be the case. According to Match's 2021 Singles in America study, 22 percent of people don't really care about "physical attractiveness" in a partner, which is a 12 percent increase from 2020. On the flip side, 84 percent of singles want someone they can confide in and 83 percent want to be with someone "emotionally mature."
If the years the study took place made you double-take, that's because the pandemic had a clear impact on what people are now looking for when it comes to love. While that era seemed like an endless hell of Zoom dates and Skype calls, in reality, it prompted the majority of singles to re-evaluate their concept of relationships. With so much time spent chatting and connecting in isolation, people realized the value in qualities like humour, open-mindedness, and effective communication over more superficial traits like physical attractiveness and lifestyle, says Lozano. You know, things that really stand out during a global crisis!
Prioridating is not settling.
You deny your deepest desires. You don't have to be this person who resents others for getting what they deserve. Someone's looks, height, or bank account won't matter when you need emotional support. It's true.
I had a friend who said she could carry her baby's looks. Why would she say this? We were being picky about how her man looked. But she knew he was a supportive guy. And would not question her decision because of something frivolous.
It is not settling. Why?
You aren't expecting the world of your partner. Because you have removed society's checklist to use for comparisons. So, choosing them doesn't feel like settling. And you can always self-confirm your choice when external people criticize your decision.
How can prioridating work for you?
Pick someone who meets your current priority. But this person is also self-developing. By then, they should have grown to meet your new needs.
For example, you require support. You picked a supportive partner, but they don't have it together financially. It's okay, for now, because they are building their startup or returning to school. Years later, you can evaluate your needs and your partner's ability to meet them.
On paper, that sounds terrible. But in a relationship, you will do this evaluation, anyway. That's why people regret who they married or their age at first marriage or child. Prioridating allows for planning to reduce regrets.
Your partner complements you. They do not complete you.
If you want to align with a partner, aim to be that person for yourself first. If you have trauma and this isn't possible, give yourself the grace to grow emotionally.

ImLive Unveils GROUPCAMS on Mobile for the Ultimate DOUBLE Webcam Experience
[ANDORRA] – [07/12/23] ImLive, leading provider in adult webcam experiences, is thrilled to
announce the expansion of its mobile offerings with the introduction of the highly anticipated
GroupCam feature. Now, users can enjoy an exhilarating DOUBLE video chat, engaging with two hosts simultaneously from the palm of their hand.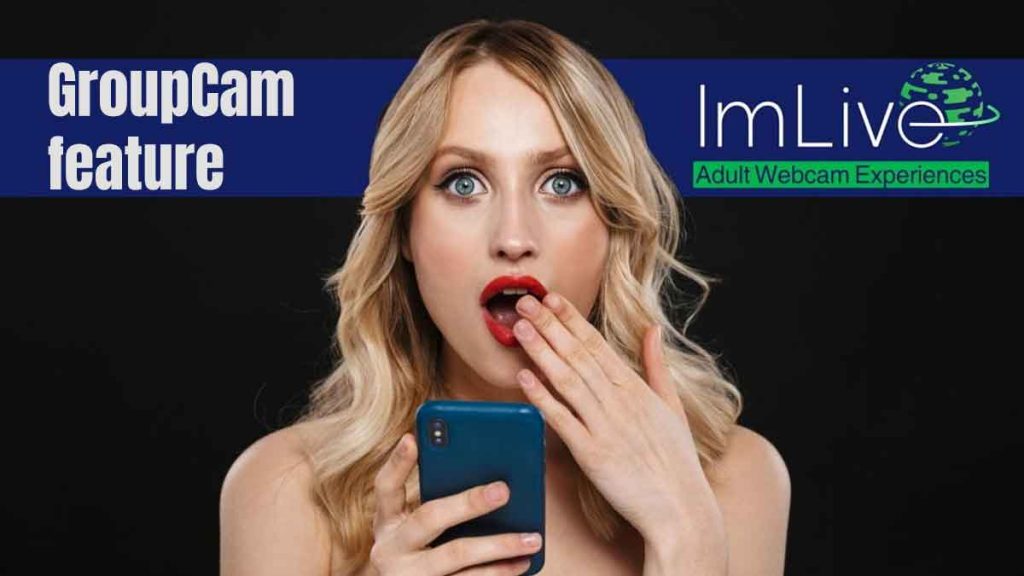 ImLive's commitment to enhancing the mobile experience takes a giant leap with the migration of GroupCams, previously exclusive to desktop users. This popular feature revolutionizes user engagement, offering a unique and immersive webcam experience.

GroupCams empowers users to select a second ImLive host from their favourites list, creating a virtual threesome experience. The split-screen feature enables engagement with both hosts via live chat, tipping, and the activation of hosts' connected vibrators. It is an unparalleled opportunity for users to elevate their webcam experience.

Participating in GroupCams opens new horizons for hosts. Increased visibility, more chat requests, and enhanced revenue possibilities contribute to elevated earnings, improved member retention and much more fun. The feature also enables hosts to see each other's streams to coordinate and connect more effectively during the live GroupCam chats.

ImLive remains committed to providing the best webcam experiences. Stay tuned for the 2024 Q1 roadmap, featuring exciting UI & UX upgrades to further enhance the mobile and desktop
experience. ImLive invites users and hosts to explore the new Group Cams feature, revolutionizing webcam interactions. Join us on this exciting journey and share your feedback as we continue to shape the future of webcam experiences.

For media inquiries, please contact:
Adrian Stoneman
Email

ImLive is a leading live-cam platform dedicated to connecting performers with members around the world. With a commitment to innovation and support for our community, we provide a platform where performers can highlight their talents and members can enjoy unforgettable experiences in a
safe and exciting space.
Le Shaw: Byborg Enterprises Unveils Visionary Leaders to Revolutionize Sexual Health Research
LUXEMBOURG, December 6, 2023 — Byborg Enterprises SA proudly announces the appointment of not one, but two distinguished leaders to spearhead its groundbreaking International Sexual Health and Wellness Research Institute. In addition to the industry
luminary Bobbi Bidochka, Dr. Simon Dubé has been named Scientific Director, bringing his expertise in psychology, groundbreaking research in human sexuality, erobotics, and space sexology.


The newly appointed Director of the International Sexual Health and Wellness Research Institute, Bobbi Bidochka, renowned for her multifaceted background spanning academia, business, venture capital, and the SexTech industry, brings unparalleled experience to the role. As the co-chair of The Academic Congress on Love and Sex with Robots and the author of "Sexual Intelligence in Business," Bobbi is a force of innovation in the field.

Bobbi Bidochka holds a graduate degree in Sex Sociology from the University of Ottawa, and her commitment to transforming public perceptions surrounding Sexual Health and Wellness has been unwavering throughout her career. Recognized as a sex-positive feminist, Bobbi is dedicated to driving positive change in society through open and objective discussions about sexuality.

Dr. Dubé, with a Ph.D. in Psychology from Concordia University and a Postdoctoral Research Fellow at the Kinsey Institute, is renowned for his pioneering contributions to the fields of human sexuality and beyond. His leadership ethos, fostering innovation, interdisciplinary collaboration, and championing diversity and inclusion, aligns seamlessly with Byborg's commitment to pushing the boundaries of research in sexual health and wellness.

As Scientific Director, Dr. Dubé will lead collaborations with world-class researchers, focusing on the exploration of sextech, sex work, and sexology. His appointment marks an exciting new chapter in Byborg's journey, promising a future of groundbreaking discoveries and advancements in the realm of sexual health.

Julianna Adam, Managing Director Operations of Le Shaw's parent company, Byborg Enterprises SA, expressed enthusiasm about the appointments: "Bobbi's credentials and history are truly impressive and a great fit for us. We are thrilled to have her and Dr. Dubé spearhead our new Sexual Health and Wellness Institute. Their knowledge and expertise will prove invaluable in helping us reach our goals and provide exceptional care and support to our community."

Byborg Enterprises SA has recently launched its first-of-its-kind research center, dedicated to merging academic research, in-depth studies, empirical data, and independent funding. In collaboration with prestigious organizations such as the Kinsey Institute, Le Shaw aims to provide objective research that challenges societal norms and removes the social stigma surrounding sexual health topics.

The organization's main goal is to lead conversations on sensitive questions related to sexuality openly and objectively, directing the discourse towards a more informed, data and science centric, sex-positive world.

For further information, please contact:
Bobbi Bidochka
Email

About Byborg Enterprises:
Byborg Enterprises SA is a premium online entertainment company that is redefining
the future of human interaction and reshaping digital relationships through innovative
technology. Our company was founded with a global mindset, aimed at reaching every
corner of the world. With over 40 million monthly users of our streaming and
technology products, we enable people to interact with each other 24/7.
LiveJasmin Announces New Safety Measure: The Video Statement
LiveJasmin has recently announced a new safety initiative designed to ensure the well-being and security of its community. To maintain a safe and legitimate environment, LiveJasmin is introducing a mandatory Video Statement for all active models on the platform.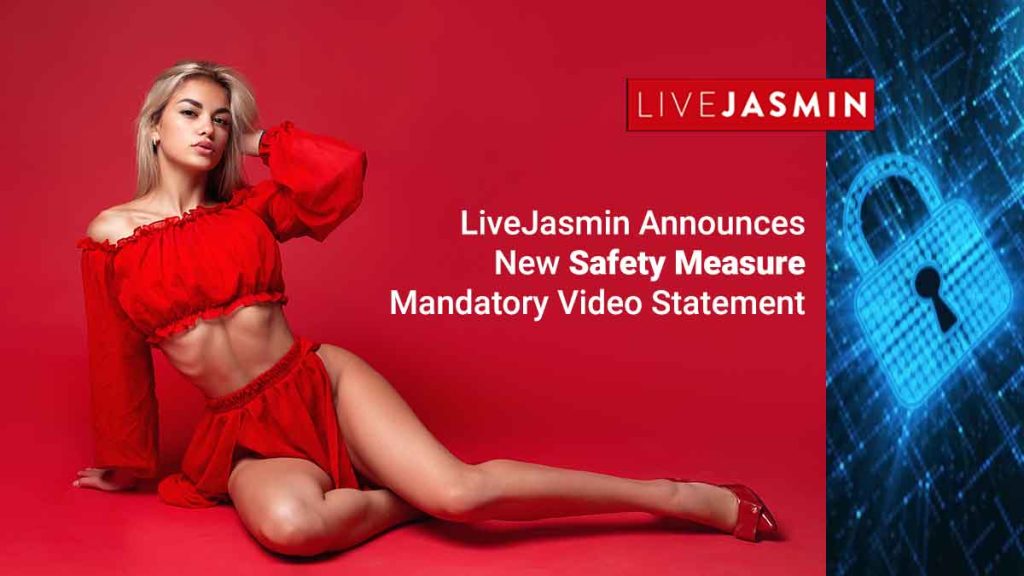 The essence of this new policy is to verify and confirm the models' conscious decision to work on LiveJasmin. In the coming weeks, upon logging into JasminCam, models will find detailed instructions on creating and submitting this Video Statement. This process is part of LiveJasmin's commitment to upholding the highest safety standards and fostering a secure digital space for its models and users.
It's important to note that failure to provide the requested video may result in limitations regarding a model's ability to go online and continue its activities on the platform. Therefore, LiveJasmin encourages all models to promptly adhere to this request, enabling them to continue benefiting from the platform's lucrative opportunities.
LiveJasmin assures its community that this measure is taken with the utmost respect for the privacy and autonomy of its models, with the sole purpose of enhancing safety and authenticity on the site. The platform remains dedicated to supporting its models in terms of financial success and providing a secure and respectful environment.