New Dating Trend Prioridating
You don't need to hold your sex, dating, love, or relationship life hostage for a perfect someone. Newsflash! No one is perfect. The quest for the best one has left many suitable people blue-ticked.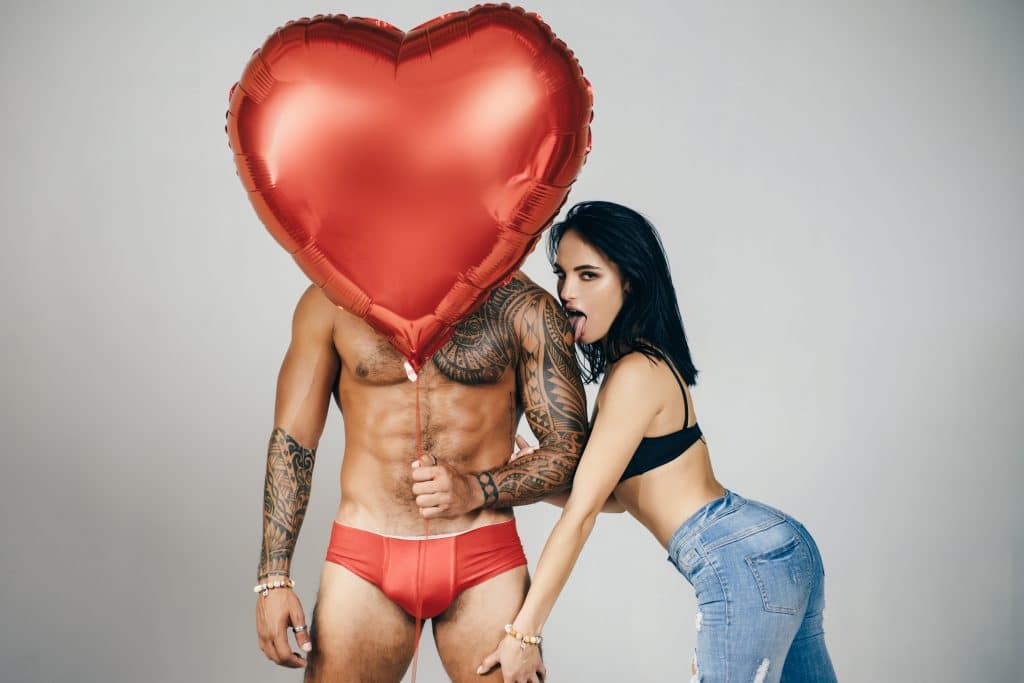 How Prioridating Works?
Everywhere you turn online, there are relationship goals and new dating standards. If you follow them, no one will ever be good enough for you. And if you're a perfectionist, you'll be too fantastic for everyone else. What is the middle ground? Prioridating!
The term was coined by dating coach Laurel House, a relationship expert at eHarmony, and it's all about prioritizing yourself and your primary needs in order to find and build a healthy, lasting relationship. "Prioridating is dating on purpose, the purpose being to find someone who fulfills the one most important thing you need in a relationship," House explains. "Historically, many people have dated based on a list of wants. Many of those wants are being superficial or not thoroughly thought through, as opposed to core values and relationship-sustaining needs that will impact your future."
"What's your number one most important priority when it comes to finding a partner? Determine that, and you WILL find and fulfill your need. Your one most important thing might be Safe- physical, emotional, financial safety. It might be feeling Cared For, or Romance, or a Partner, or Fun, or Friendship, or Adventure, or Family. Whatever your one priority is, you must align with it. Your conversations, associations, thoughts, actions, attitude must all align with the Priority of being, feeling, experiencing, living that Priority.​"
"PrioriDating is about you- your life, your experience of life, based on your perspective, created by your past experiences, that shaped who you are and what you need moving forward. It's time to own and show up as the Priority and with your Priority in mind and in action. Once you define and align with your priority, you have a better chance at discovering and fulfilling your needs — first (and most importantly) within yourself and then within a partner. Win-win-win." — Laurel House.
Before you think everyone's just going to be like "I want someone hot," that's actually proven to no longer be the case. According to Match's 2021 Singles in America study, 22 percent of people don't really care about "physical attractiveness" in a partner, which is a 12 percent increase from 2020. On the flip side, 84 percent of singles want someone they can confide in and 83 percent want to be with someone "emotionally mature."
If the years the study took place made you double-take, that's because the pandemic had a clear impact on what people are now looking for when it comes to love. While that era seemed like an endless hell of Zoom dates and Skype calls, in reality, it prompted the majority of singles to re-evaluate their concept of relationships. With so much time spent chatting and connecting in isolation, people realized the value in qualities like humour, open-mindedness, and effective communication over more superficial traits like physical attractiveness and lifestyle, says Lozano. You know, things that really stand out during a global crisis!
Prioridating is not settling.
You deny your deepest desires. You don't have to be this person who resents others for getting what they deserve. Someone's looks, height, or bank account won't matter when you need emotional support. It's true.
I had a friend who said she could carry her baby's looks. Why would she say this? We were being picky about how her man looked. But she knew he was a supportive guy. And would not question her decision because of something frivolous.
It is not settling. Why?
You aren't expecting the world of your partner. Because you have removed society's checklist to use for comparisons. So, choosing them doesn't feel like settling. And you can always self-confirm your choice when external people criticize your decision.
How can prioridating work for you?
Pick someone who meets your current priority. But this person is also self-developing. By then, they should have grown to meet your new needs.
For example, you require support. You picked a supportive partner, but they don't have it together financially. It's okay, for now, because they are building their startup or returning to school. Years later, you can evaluate your needs and your partner's ability to meet them.
On paper, that sounds terrible. But in a relationship, you will do this evaluation, anyway. That's why people regret who they married or their age at first marriage or child. Prioridating allows for planning to reduce regrets.
Your partner complements you. They do not complete you.
If you want to align with a partner, aim to be that person for yourself first. If you have trauma and this isn't possible, give yourself the grace to grow emotionally.

BCAMS Magazine, the 13th issue!
The independent livecam industry resource for news and tips & tricks for cam models and camsites.
Hello and welcome to BCAMS Magazine 13th issue!
As the nights are getting colder and longer, we are here to warm you up with our 13rd issue super selection of top models around the world. Get ready to be intrigued and mesmerized by these gorgeous performers! 
"BCAMS Magazine is a fast-growing one, and each issue proved the strong connection made with the live cam industry. Thank you for your trust and support."
As the nights are getting colder and longer, we are here to warm you up with our 13rd issue super selection of top models around the world. Get ready to be intrigued and mesmerized by these gorgeous performers!
Moving on to our cover story! BCAMS EXPO 2022 comeback! A glamorous night with loads of artistic moments sprinkled with well-deserved awards!
Sharesome parent company acquires Nefty and we introduce you to the story of the first cam girl and the rise of the cam industry.
We discuss the new dating trend:Prioridating
And the UK household brand Babestation, with a 20years experience in the industry, gives us some insights on their business.
We discuss the new TikTok adult feature and Tumblr's CEO end of the porn-friendly era of the internet vision.
All this and more awaits you in our 13th issue of BCAMS Magazine!
Tumblr and why the porn-friendly era of the internet is over?
Matt Mullenweg, the chief executive of Tumblr parent company Automattic said that the "casually porn-friendly era of the early internet is currently impossible" as he looked to explain why Tumblr and other sites will never go back to freely available adult content.
After widespread and inaccurate speculation that Tumblr would lift its ban on adult content, Mullenweg posted a long explanation of why Tumblr will never go back to the old days. The internet has fundamentally change its stance on pornography, the head of Tumblr has said.
Tumblr was once known for lax attitudes towards pornography that helped make it one of the most popular sites on the internet. But in 2018, new owner Verizon banned such content, introducing restrictive rules that kept it off the platform.
Why is returning to that era impossible?
For now, it's largely because of intermediaries that play a massive role in how people access the web. Payment processors have long been leery of adult content, and they've stepped up enforcement in recent years, in part because of concerns about child abuse and non-consensual pornography. Apple's iOS App Store has been staunchly opposed to it since launch. And without those two pieces of infrastructure, running a for-profit site is incredibly difficult. "If Apple permanently banned Tumblr from the App Store, we'd probably have to shut the service down," Mullenweg noted. Some non-profit sites that do allow things like explicit artwork have remained persistently web-only despite years of requests for apps.
Meanwhile, porn companies have their own stack of payment processing services, but they're typically far more expensive — something that nearly got adult performers banned from the subscription platform OnlyFans last year.
The issue is compounded by new rules about age verification and anti-sex work laws like FOSTA-SESTA. Some of these laws are meant to combat unambiguously harmful phenomena like non-consensual pornography, but they also add substantial legal oversight.
Why can both Reddit and Twitter, fairly unusually for modern social networks, allow a lot of porn?
"Ask Apple, because I don't know," says Mullenweg. He speculates that Twitter and Reddit are both too big to ban, although Apple has forced moderation changes even for giant services like Facebook.
The overall upshot:
"If you wanted to start an adult social network in 2022, you'd need to be web-only on iOS and side-load on Android, take payment in crypto, have a way to convert crypto to fiat for business operations without being blocked, do a ton of work in age and identity verification and compliance so you don't go to jail, protect all of that identity information so you don't dox your users, and make a ton of money."

Could TikTok turn into the new Only Fans?
TikTok is once again updating its livestreaming features, and this time the biggest improvements affect the people who can't watch. For starters, the upgrade now lets TikTok Live users host adult-only broadcasts. If a stream is likely to include lots of colorful language or tackle traumatic subjects, you can make sure the audience is mature enough to handle it. The option will be available in the "coming weeks." And no, it's not an officially sanctioned alternative to OnlyFans — TikTok's policies still forbid sexually explicit content.
However, people are speculating that TikTok could soon turn into an OnlyFans alternative after the platform announced the new "adults only" feature for live broadcasting.
TikTok rose to huge popularity during the Covid-19 pandemic and associated lockdowns across the world.
While its user base is mainly comprised of Gen Z, it appears to the app is hoping to draw more of an adult audience after announcing it's raising the age of those who can live broadcast to adults and is introducing an adult-only viewer option.
According to the Chinese-owned platform, the new feature is being brought in to protect its younger users and could be used to stream comedy routines with strong language or broadcast videos with more complex or "difficult" subject matter.
TikTok announced: "In the coming weeks, we plan to introduce a new way for creators to choose if they'd prefer to only reach an adult audience in their LIVE.
"For instance, perhaps a comedy routine is better suited for people over age 18. Or, a host may plan to talk about a difficult life experience and they would feel more comfortable knowing the conversation is limited to adults.
"We want our community to make the most of the opportunities LIVE can bring without compromising on safety."