New Dating Trend Prioridating
You don't need to hold your sex, dating, love, or relationship life hostage for a perfect someone. Newsflash! No one is perfect. The quest for the best one has left many suitable people blue-ticked.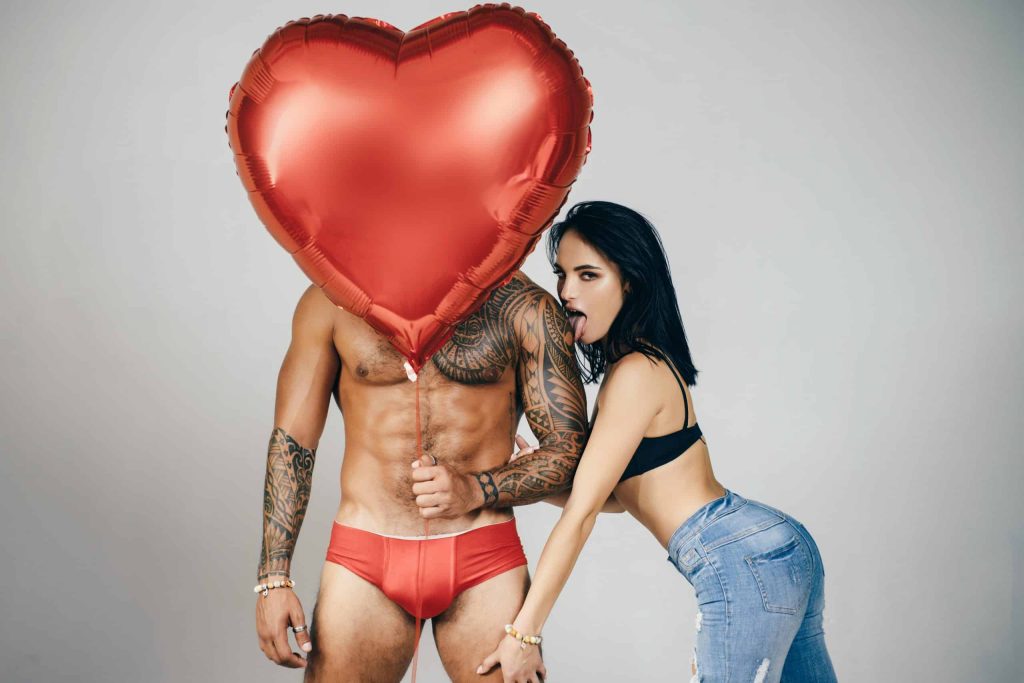 How Prioridating Works?
Everywhere you turn online, there are relationship goals and new dating standards. If you follow them, no one will ever be good enough for you. And if you're a perfectionist, you'll be too fantastic for everyone else. What is the middle ground? Prioridating!
The term was coined by dating coach Laurel House, a relationship expert at eHarmony, and it's all about prioritizing yourself and your primary needs in order to find and build a healthy, lasting relationship. "Prioridating is dating on purpose, the purpose being to find someone who fulfills the one most important thing you need in a relationship," House explains. "Historically, many people have dated based on a list of wants. Many of those wants are being superficial or not thoroughly thought through, as opposed to core values and relationship-sustaining needs that will impact your future."
"What's your number one most important priority when it comes to finding a partner? Determine that, and you WILL find and fulfill your need. Your one most important thing might be Safe- physical, emotional, financial safety. It might be feeling Cared For, or Romance, or a Partner, or Fun, or Friendship, or Adventure, or Family. Whatever your one priority is, you must align with it. Your conversations, associations, thoughts, actions, attitude must all align with the Priority of being, feeling, experiencing, living that Priority.​"
"PrioriDating is about you- your life, your experience of life, based on your perspective, created by your past experiences, that shaped who you are and what you need moving forward. It's time to own and show up as the Priority and with your Priority in mind and in action. Once you define and align with your priority, you have a better chance at discovering and fulfilling your needs — first (and most importantly) within yourself and then within a partner. Win-win-win." — Laurel House.
Before you think everyone's just going to be like "I want someone hot," that's actually proven to no longer be the case. According to Match's 2021 Singles in America study, 22 percent of people don't really care about "physical attractiveness" in a partner, which is a 12 percent increase from 2020. On the flip side, 84 percent of singles want someone they can confide in and 83 percent want to be with someone "emotionally mature."
If the years the study took place made you double-take, that's because the pandemic had a clear impact on what people are now looking for when it comes to love. While that era seemed like an endless hell of Zoom dates and Skype calls, in reality, it prompted the majority of singles to re-evaluate their concept of relationships. With so much time spent chatting and connecting in isolation, people realized the value in qualities like humour, open-mindedness, and effective communication over more superficial traits like physical attractiveness and lifestyle, says Lozano. You know, things that really stand out during a global crisis!
Prioridating is not settling.
You deny your deepest desires. You don't have to be this person who resents others for getting what they deserve. Someone's looks, height, or bank account won't matter when you need emotional support. It's true.
I had a friend who said she could carry her baby's looks. Why would she say this? We were being picky about how her man looked. But she knew he was a supportive guy. And would not question her decision because of something frivolous.
It is not settling. Why?
You aren't expecting the world of your partner. Because you have removed society's checklist to use for comparisons. So, choosing them doesn't feel like settling. And you can always self-confirm your choice when external people criticize your decision.
How can prioridating work for you?
Pick someone who meets your current priority. But this person is also self-developing. By then, they should have grown to meet your new needs.
For example, you require support. You picked a supportive partner, but they don't have it together financially. It's okay, for now, because they are building their startup or returning to school. Years later, you can evaluate your needs and your partner's ability to meet them.
On paper, that sounds terrible. But in a relationship, you will do this evaluation, anyway. That's why people regret who they married or their age at first marriage or child. Prioridating allows for planning to reduce regrets.
Your partner complements you. They do not complete you.
If you want to align with a partner, aim to be that person for yourself first. If you have trauma and this isn't possible, give yourself the grace to grow emotionally.

Cherry.tv and Byborg Enterprises Join Forces to Create the Best Freemium Cam Site
Karoly Papp, Byborg Enterprises's Director, shared his confidence in the collaboration. "This joint venture provides us with a great opportunity to combine our cultures and knowledge and open up new international opportunities for both of our companies."

Paul Ashworth, CEO of Cherry.tv, expressed his enthusiasm for the new partnership. "We're incredibly excited to be joining forces with Byborg Enterprises SA and LiveJasmin to supercharge Cherry.tv's growth. With the help of LiveJasmin's resources and industry knowledge, we're confident we will be able to achieve better our mission of providing the best possible experience for our users and models."
The agreement between Byborg Enterprises SA and Cherry.tv is set to strengthen Cherry.tv's services and scale them to a new level. It will also create the best freemium cam site on the market, integrating gaming and social elements. Cherry.tv's founders will maintain full control of the brand and its operations, while Byborg Enterprises SA and LiveJasmin will use their technical knowledge and expertise to assist in the process.
The Cherry.tv team will be a Platinum sponsor of the upcoming XBIZ Miami event from May 15th to 18th. They will reveal their newest major platform upgrades, which American models eagerly await.
Jessy Dubai Announces "Pop Up" Giveaway Show on Cherry.tv
Award-winning adult performer and trans model Jessy Dubai will do an exclusive live "pop up" show on March 30th at 6pm PDT on Cherry.tv.
"Surprise! I wanted to give my fans some extra fun," said Dubai. "Leave your stressful work week behind and join me this Thursday for a special "pop up" adult playtime. Watch me play and play along…maybe you'll even score a random giveaway!"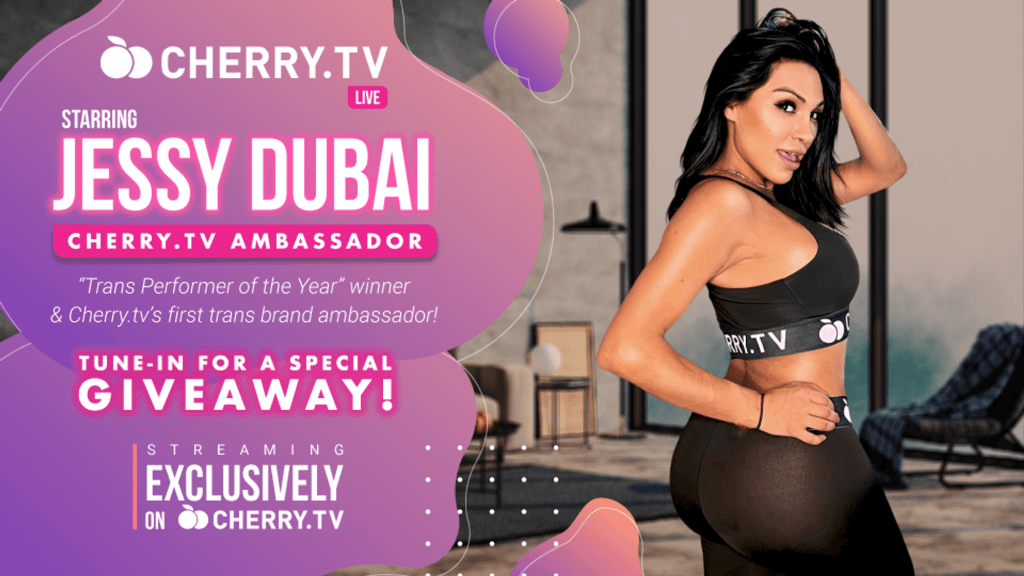 Jessy Dubai began her career as an adult performer nearly a decade ago. To date, she has starred in over 160 films and has worked with several top adult studios along the way, including: Trans Angels, Evil Angel, Devil's Film, Kink.com, Grooby, Gender X, and Transsensual. In 2016, she also won the XBIZ award for Trans Performer of the Year. In addition to her work in porn, Dubai is also a successful entrepreneur, producer, director, and club hostess.

cherry.tv
Livejasmin: Manage your inbox with new filters
Keep your fans close, and don't miss a single text!
Time is money! Save time and better manage your inbox with three new filters.

Say goodbye to endless scrolling to find unread messages. Livejasmin's unread filter will instantly display all threads that require your attention. Want to respond to members whose messages you've read but haven't replied to? Select the unanswered filter and easily follow up with them.
The pinned filter is perfect for those members you can't get enough of! Quickly find your favorite conversations with up to 50 of your members.
Your messaging experience just got better! Save time and get straight to the conversations that matter most with their new Messenger filters.
Try it out now!