Networking at the highest level: TESS 2022 & WMA Cyprus
We just had a marathon of events, and OMG how many connections we've made, but also the good experiences we had at both of the conferences.
But let's take them step by step.

TES 2022 was hosted again in beautiful Prague. There were so many participants and so many ways to network at the highest level. It took place in the same great hotel as usual, and yes, doing business while you mix it with pleasure is the best way. Exquisite parties and dinners, meeting all your friends, which become family after you meet them so many times. That's totally a yes for us!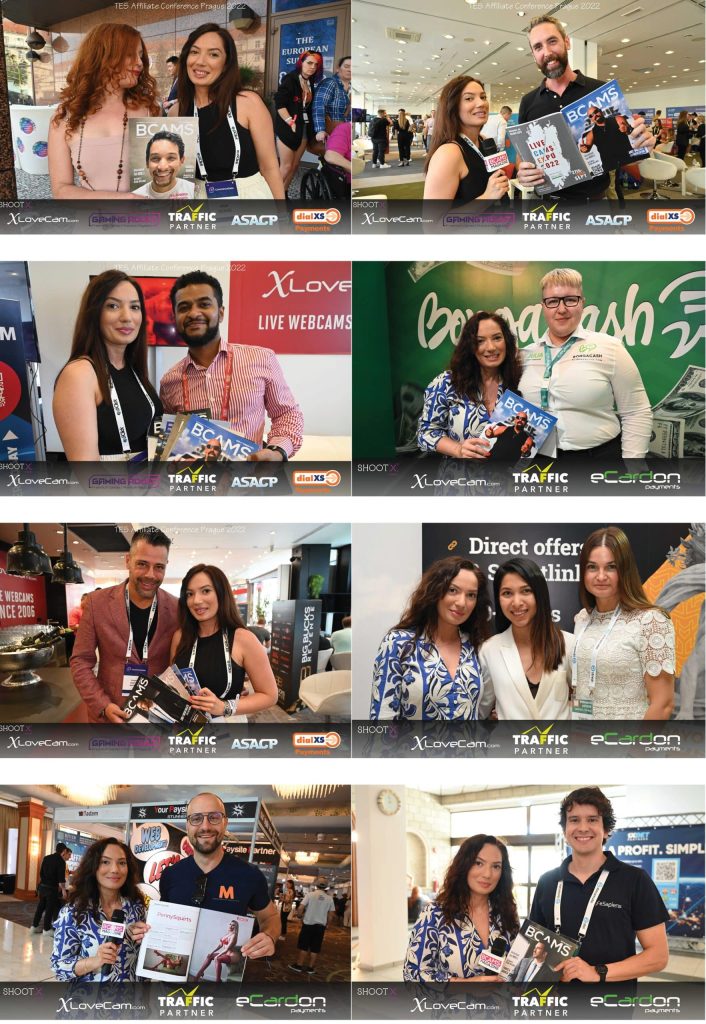 Carrying on to the next conference, WMA Cyprus, the flight towards it was the craziest we ever had! A special charter only for us, and you can imagine the fun we all had.
The WMA felt more like a holiday networking, as there were beach parties, beach meetings, and swimming pool meetings, but also really good networking. We met so many people that we never had time to meet at the other conference. We created new friendships and also we found new ways to connect our projects with this beautiful industry. And we can't wait to go back!
Because you asked for it: LALEXPO Announces 2024 dates
Months ago, we announced that our main event would not be held again in Colombia due to the many problems and inconveniences that happened to carrying out our eighth edition, which finally concluded with a resounding success.

However, our followers, sponsors, and the different companies and organizations that are part of the industry asked us to continue holding the event in Colombia and encouraged us to move forward.

Cali, the city that has always welcomed us with open arms, will once again host Lalexpo. Get ready because we will arrive with many surprises, and, as usual, we will have the best conferences, guests, activities, and parties in the industry.

Our ninth edition already has dates: March 11th, 12th and 13th. Very soon, we will provide you with more information about our event. For now, we assure you that nowhere else you will be able to live what you will experience in Lalexpo 2024. In short, there will be no words to describe this experience.

So, we invite you to keep a close eye on our website, www.lalexpo.com, and our social media to be one of the first people to secure your spot for Lalexpo 2024.

More news about the best industry event in Latin America is coming soon!

lalexpo.com




PR: Lalexpo Latam Tour concluded with a resounding success
For the second consecutive year, Argentina, Brazil and Mexico once again hosted the Lalexpo Latam Tour, achieving massive attendance in each country and a very positive feedback from the attendees.
During our workshops, attendees enjoyed the best conferences and activities. We would like to extend a very special thank you to each one of them for being part of this experience and for joining our commitment to professionalize the industry.
In Buenos Aires, we had 294 participants; in São Paulo, we were joined by 182 participants and in Mexico City, 248 people attended.
More and more members of the industry are choosing to be part of Lalexpo because they are interested in educating, networking and expanding their knowledge in the industry, which demonstrates the great importance of this type of events in the world.
From now on we will start working hard to make our third edition of Lalexpo Latam Tour a success again. For now, we remind you that next year our main event will be held; Lalexpo will return to Colombia in 2024.
Very soon we will announce the date and place where our 9th edition will take place, so we recommend you to keep an eye on our social networks.
Get ready for an event that will keep making waves in Colombia and Latin America!
Model Mixer in Vegas: Join Streamate on January 6th
Streamate is hosting a Model Mixer in Las Vegas, NV, on January 6th, and you are invited for a night of drinks, swag, and surprises! This event will be private: just Streamate Models will be allowed. If you are in the area, use the button below to claim your ticket. Please note that we are required to adhere to the venue's current capacity limits at all times, as determined by Moxie Lounge staff.
The party starts on January 6th at 8 pm at the Moxie Ultra Lounge:
4258 West Spring Mountain Road
Las Vegas, Nevada 89102
All attendees must be 21+ and present a valid ID. There's no dress code, and the event will last until 11 pm or later! Questions? Ask on Twitter: @streamatemodels