SugarBounce – An adult entertainment ecosystem powered by the token TIP
The multi-billion-dollar adult entertainment industry has a lot of problems, such as unfair pay, discrimination against creators, and breaches of user and artist privacy. Therefore it would be wise for a content consumer and creator to look for alternatives.
One alternative might be SugarBounce, which presents its platform that enables content creators and viewers to participate in the adult industry in a fair and durable way. If the project succeeds in taking over just a fraction of the adult entertainment industry, we can assume that more content creators and consumers will find their way to the platform.

What is SugarBounce?
SugarBounce is a decentralized adult entertainment platform, based on Binance Smart Chain (or blockchain), aimed to revolutionize the adult industry by leveraging the technological advancements of Web 3. SugarBounce is a diverse ecosystem which encapsulates all forms of adult entertainment under one roof through its 6 unique verticals consisting of – adult webcam streaming, an NFT marketplace, crowd funded content platform, decentralized adult content repository, an anonymous payment processor, and much more.
SugarBounce presents a revolutionary take on the multi-billion dollar adult industry, empowering content creators to grow their fan base and monetize their talent. SugarBounce has a unique hybrid model: a decentralized blockchain technical solution combined with institutional safeguards that guarantee copyrights for creators, data safety for users and ensure global access to adult content.
(Current Status)
We launched our first product, Sugar Streams – an adult webcam site, on 28 April 2022. Within 3 months of the limited beta release, Sugar Streams had garnered 10K unique users all across the world with an engagement rate of 67%.There has been a gradual progress since our dApp launch and the odds have been in our favor as a result of collaborated team effort.
Which is the tipping method on the site?
We offer a unique and hassle-free payment structure, users can tip models on the site with Credits.
Credits on SugarBounce can be bought either via credit/debit cards or SugarBounce's native crypto currency $TIP.
Following our integration with Biconomy, a multi-chain relayer protocol, users can now buy Credits without paying any gas fees on crypto payments and enjoy high-quality, superior NSFW live streaming.
How many models do you currently have on the site?
We have onboarded more than 800 models from all across the world in the male, female and LGBTQ+ and anime categories, post the launch of our revolutionary adult cam site.
Are you interested in any country? Do you plan to work with Romanian models?
We endeavor to expand our horizon across the globe by welcoming cam models from all parts of the world to showcase their talent and empower them with resources to grow their fan base and monetize their art.
Romania is a global leader in adult live camming and there is, without a doubt, an abundance of potential raw talent in the country. We are already working and will continue to work with Romanian models. Very interestingly we have had a couple of Romanian studios who have been with us since launch.
Also with growing usage of cryptocurrencies in Romania, we plan to set up ideal financial structure by implementing crypto payment systems that allow customers to pay for their adult content without any issues, chargebacks or discrimination at the hands of financial institutions.
What is the difference between you and the other platforms?
Well to start with, our streaming network is a completely decentralized Web-rtc based p2p streaming network which only keeps getting better as more and more users come and join the platform. Also very soon we will be introducing a watch to earn feature where users can opt to be a node in our streaming network and then earn monetary rewards while they are on the platform watching their favorite performer stream.
• We also have our own native cryptocurrency $TIP and users can tip their models at very competitive prices.
• SugarBounce is all about storage security and data encryption. Users can enjoy their favorite content without fearing possible identity theft or falling victim to credit card fraud.
• We also have one of the highest payouts for models 0.08$ for every credit
• We are also making drastic changes to our affiliate program where models will be able to supercharge their income to 112%
Why NFT? How do the cam models/creators respond to them?
How do the NFT's help the models?
NFTs are the current talk of the commerce and are gaining massive exposure in the mainstream crypto market.
Basically what NFTs do is solve the issue of content ownership as NFTs are not just artwork , Today anything can be backed by NFTs from videos to art to even a piece of clothing making it unique and the owner of that NFT can then reap monetary benefits from its sale or trade for life without the fear of duplication and that is why it's a game changer for models and they should get on it.
SugarBounce is decentralizing the process of creating adult content by returning the power to its rightful owners — the NSFW artists. Another one of our unique verticals – Sugar Markets takes us a step closer in achieving this goal.
In a nutshell, SugarBounce's NFT platform, built on ERC-721, creates an efficient framework for creators to launch an NFT and earn perpetual income from its resales.
Where do you see SugarBounce in the next 2-3 years?
In the next 2-3 years realistically we would like to be in the top 10 camsites in the world.
Centralization is at the core of the problem of the adult entertainment industry.Be it in terms of censorship or running into a conflict with the banking system or other monopolies. By replacing banking support with cryptocurrency, platforms like ours present an alternative to the age-old centralized financial system.
We endeavor to preserve the anonymity of our viewers and creators and overcome some of the most prominent issues within the traditional adult industry including chargebacks, payment processor restrictions, discrimination at the hands of financial institutions, blocked payments etc. by integrating payments via cryptocurrencies.
Our Ecosystem seeks to disrupt how NSFW content is consumed around the globe in the booming era of Web3 by giving rise to a new economy interconnected with its native cryptocurrency $TIP and brings in an amalgamation of P2P streaming, IPFS, and NFT Tech to bring a never-seen-before NSFW experience to viewers.
Tell us a little about Sugar Starter.
Sugar Starter is a unique never-before- done before crowdfunding platform for newcomers and existing content creators in the porn industry where they can crowdfund their entire journey in the adult film industry and not have to go through the exploitation by middlemen like casting agents and talent managers.
Our one-of-a-kind platform will allow new and existing talent to build niche content proposals that will be listed as a pool on Sugar Starter. Investors will contribute by staking capital in these proposal pools and own this content as NFTs along with the creators. Both the content creators and investors can earn monetization revenue for a lifetime as the owners of the NFT backing the content. While the viewers can watch this content for a predetermined price. Sugar Starter creates a perfect avenue for the NSFW artists to fuel their growth as an independent entity and protects them from capital thefts by industry moguls.
What type of models do you target?
So at this point we are targeting all models . Be it Independent or studio models or models that have a particular niche or models from a particular geographical location . Honestly we want them all. We didn't want to restrict ourselves to a particular section as we wanted to have a wide range of models and content that we offer on our site.

BCAMS Magazine, the 18th issue!
The independent livecam industry resource for news and tips & tricks for cam models and camsites.
Step into a world where August's warmth envelops captivating stories of grace, resilience, and charm embodied by sizzling models. Immerse yourself in their life narratives, uncover the secrets behind radiant skin, and find inspiration in the latest fashion trends. This issue seamlessly blends beauty insights with empowering tales, becoming your essential summer companion.

In a branding-driven era, witness an unexpected clash between a New York eatery and adult industry titan Mindgeek over a disputed logo. This clash highlights businesses' efforts to protect brand identities. Simultaneously, the digital landscape of live webcam performances evolves with platforms like XloveCam.com and Sex.Cam offering a dance between intimate premium shows and expansive freemium content. Empowering performers through a unified signup, these platforms optimize visibility, engagement, and earnings.
Amid self-expression and digital progress, emerge two subcultures spotlighting human passions. "Dollification" unveils individuals embracing transformation as life-sized dolls, transcending gender norms. Simultaneously, the rise of cosplay showcases modern women's shift from passion to profitable profession, uniting through the capacity to reimagine oneself.
Navigate the dynamic landscape of human sexuality where personal inclinations meet societal discourse. Enter Toronto's 'Come As You Are' store, championing bespoke pleasure. Explore the complexities of the "free use" fetish, igniting debates about consent and the digital shaping of desires. On platforms like X, the fusion of meme culture and NSFW content explores the duality of exploitation and empowerment, delving into the connections between morality, technology, and society in the digital age.
Unlock Seamless Transactions: A Step-by-Step Guide to Cosmo Payment Sign Up

Welcome to the ultimate guide to unlocking seamless transactions with Cosmo Payment! In today's fast-paced digital world, providing a frictionless payment experience is vital for any business. That's where Cosmo Payment comes in. Whether you're a small business owner, an e-commerce entrepreneur, or a freelancer, understanding how to sign up for Cosmo Payment is the first step towards revolutionizing your payment processes. In this comprehensive guide, we'll walk you through the entire sign-up process, from creating an account to integrating.
Cosmo Payment into your website or app.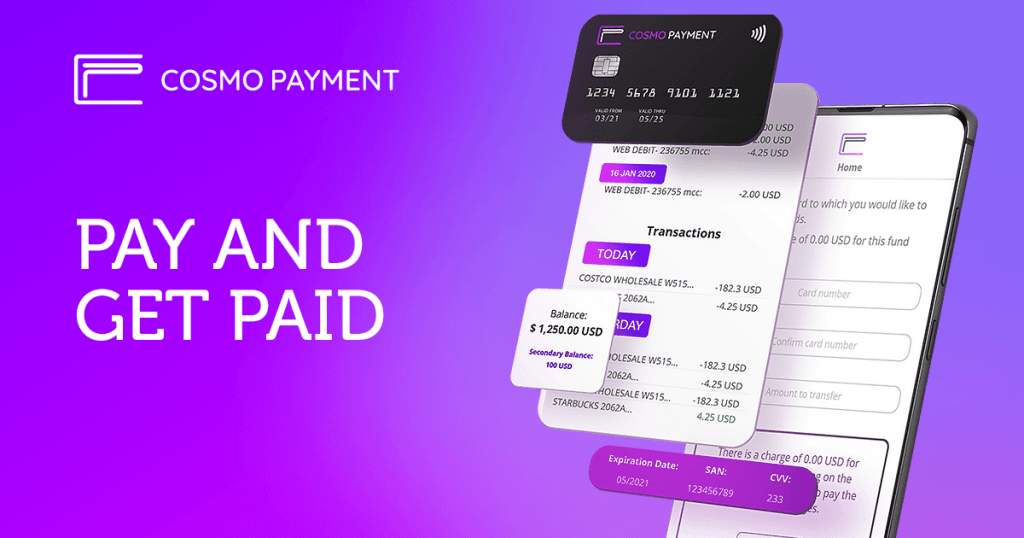 We'll also delve into the benefits of using Cosmo Payment, such as its robust security features and wide range of supported payment methods. Get ready to streamline your transactions and enhance customer satisfaction with this step-by-step guide to Cosmo Payment sign-up. Let's dive in! Why choose Cosmo Payment for seamless transactions?

Cosmo Payment is a leading payment gateway that offers a wide range of features and benefits for businesses of all sizes. One of the main reasons to choose Cosmo Payment is its commitment to providing a seamless and secure payment experience. With Cosmo Payment, you can ensure that your customer's payment information is protected at all times, thanks to its state-of-the-art security measures.

Another key advantage of using Cosmo Payment is its extensive range of supported payment methods. Whether your customers prefer to pay with credit cards, debit cards, e-wallets, or even cryptocurrencies, Cosmo Payment has you covered. By offering multiple payment options, you can cater to a wider audience and increase your conversion rates.

Furthermore, Cosmo Payment offers competitive pricing plans that are tailored to suit the needs of different businesses. Whether you're just starting out or already have an established online presence, Cosmo Payment has a pricing plan that fits your requirements and budget.

Step 1: Creating a Cosmo Payment account
To get started with Cosmo Payment, the first step is to create an account. Visit the Cosmo Payment website and click on the "Sign Up" button. You will be prompted to provide your email address and create a password. Make sure to choose a strong password that includes a combination of letters, numbers, and special characters to enhance the security of your account. Once you've entered your email address and password, click on the "Create Account" button. You will receive a verification email from Cosmo Payment to confirm your email address. Click on the verification link in the email to proceed with the sign-up process.

Step 2: Verifying your identity and business information
After creating your Cosmo Payment account, the next step is to verify your identity and provide relevant business information. This step is crucial to ensure that your account complies with regulatory requirements and prevents fraud.
To verify your identity, you will need to provide a valid government-issued identification document, such as a passport or driver's license. Make sure to upload a clear and legible copy of your identification document. Cosmo Payment takes privacy and security seriously, so rest assured that your personal information will be handled with the utmost care and confidentiality. In addition to verifying your identity, you will also need to provide details about your business, such as its legal name, address, and contact information. This information is necessary for Cosmo Payment to set up your account and tailor its services to meet your specific needs.

Step 3: Setting up your payment methods
Once your identity and business information has been verified, it's time to set up your payment methods. Cosmo Payment supports a wide range of payment options, including credit cards, debit cards, e-wallets, and alternative payment methods. Depending on your target audience and geographical location, you can choose the payment methods that are most popular and convenient for your customers. To set up your payment methods, log in to your Cosmo Payment account and navigate to the "Payment Methods" section. Here, you can add and configure the payment options that you want to offer to your customers. For each payment method, you will need to provide the necessary details, such as your merchant account credentials or API keys. Cosmo Payment also offers advanced features, such as recurring billing and subscription management, which can be useful for businesses that offer subscription-based services or products. Take advantage of these features to automate your payment processes and improve customer retention.

Step 4: Integrating Cosmo Payment with your website or app
After setting up your payment methods, the next step is to integrate Cosmo Payment with your website or app. This step may require some technical knowledge, so you might consider consulting with a web developer or using Cosmo Payment's integration guides and APIs.
Cosmo Payment provides a seamless integration experience with popular e-commerce platforms, such as Shopify, WooCommerce, and Magento. If you're using one of these platforms, you can leverage Cosmo Payment's plugins or extensions to integrate it into your online store quickly. For custom websites or apps, Cosmo Payment offers a wide range of APIs and SDKs that allow you to tailor the payment experience to your specific requirements. Whether you need a simple payment button or a fully customized checkout process, Cosmo Payment has the tools and resources to help you achieve your goals.

Step 5: Testing and optimizing your payment process
Once you've integrated Cosmo Payment with your website or app, it's crucial to thoroughly test your payment process to ensure that everything is working as expected. Perform test transactions using different payment methods to identify any potential issues or errors.
During the testing phase, pay attention to the user experience and make sure that the payment flow is intuitive and user-friendly. A complicated or confusing payment process can lead to cart abandonment and lost sales. Optimize your checkout page by removing any unnecessary fields or steps and providing clear instructions to guide your customers through the payment process. Additionally, consider implementing additional features, such as address verification and CVV validation, to further enhance the security of your payment process. By taking these extra steps, you can instill trust and confidence in your customers, ultimately increasing their satisfaction and loyalty.

Step 6: Ensuring security and compliance with Cosmo Payment
Security is a top priority when it comes to handling payment transactions. Fortunately, Cosmo Payment has implemented robust security measures to protect your business and customers from fraud and unauthorized access. It employs encryption technology to safeguard sensitive data and complies with industry standards, such as the Payment Card Industry Data Security Standard (PCI DSS).

To ensure the highest level of security and compliance, regularly update your Cosmo Payment integration to the latest version and stay informed about any security patches or updates. Additionally, monitor your transactions and account activity for any suspicious or fraudulent behavior. If you notice any unusual activity, contact Cosmo Payment's support team immediately for assistance.

By prioritizing security and compliance, you can build trust with your customers and minimize the risk of data breaches or payment disputes. Taking proactive measures to protect your business and customers will ultimately contribute to the success and growth of your enterprise.

Additional features and benefits of Cosmo Payment
In addition to its core payment processing capabilities, Cosmo Payment offers a range of additional features and benefits that can further optimize your payment processes and enhance your business operations.

One of these features is Cosmo Payment's robust reporting and analytics tools. With these tools, you can gain valuable insights into your sales performance, customer behavior, and payment trends. Analyzing this data can help you make informed business decisions, identify areas for improvement, and optimize your marketing strategies.

Cosmo Payment also provides comprehensive fraud prevention solutions to protect your business from fraudulent transactions. Its advanced fraud detection algorithms analyze various data points, such as transaction history, IP addresses, and device information, to identify potential fraud patterns and minimize chargebacks.

Furthermore, Cosmo Payment offers multi-currency support, allowing you to accept payments in different currencies and cater to a global audience. By offering localized payment options, you can reduce currency conversion fees and provide a seamless experience for international customers.

Frequently asked questions about Cosmo Payment

What are the fees associated with using Cosmo Payment? Cosmo Payment offers competitive pricing plans that depend on factors such as your business volume, transaction types, and specific requirements. It's best to contact Cosmo Payment directly to discuss your needs and obtain accurate pricing information.
How long does it take to get approved for a Cosmo Payment account? The approval process typically takes a few business days. However, the exact timeframe may vary depending on the completeness and accuracy of the information provided during the sign-up process.
Can I use Cosmo Payment for my offline business? Yes, Cosmo Payment offers solutions for both online and offline businesses. You can use Cosmo Payment's point-of-sale (POS) terminals or mobile payment solutions to accept payments in physical locations.
What customer support options are available with Cosmo Payment? Cosmo Payment provides 24/7 customer support through various channels, including phone, email, and live chat. Their support team is highly knowledgeable and dedicated to resolving any issues or queries you may have.

Conclusion
In conclusion, signing up for Cosmo Payment is a crucial step towards unlocking seamless transactions and enhancing your customers' payment experience. By following the step-by-step guide outlined in this article, you can create a Cosmo Payment account, verify your identity and business information, set up your payment methods, integrate Cosmo Payment with your website or app, test and optimize your payment process, and ensure security and compliance.

Cosmo Payment offers a range of features and benefits that can help you streamline your transactions, enhance customer satisfaction, and grow your business. From its robust security measures to its wide range of supported payment methods, Cosmo Payment is designed to meet the needs of businesses of all sizes and industries.
So, what are you waiting for? Unlock the power of seamless transactions with Cosmo Payment and take your business to new heights. Sign up today and revolutionize your payment processes!
The Cutting-Edge Cam Site for Sale
We are excited to offer an exclusive opportunity on BCAMS Magazine to acquire a cutting-edge, technology-driven cam site. Powered by the latest technology and packed with an impressive array of features, this platform provides an extensive database of crypto members.
The dedicated team of developers, social media managers, and cost-effective monthly fees provide a great advantage. What's more, the affiliate program is unrivaled in the industry and offers an expansive revenue stream.
Notably, the price of this remarkable platform is incredibly competitive. Its core purpose is to amplify the success of independent models. There exists immense potential for this platform to ascend to the ranks of the top cam sites in the industry.
Please email us your questions, and we will be happy to respond to those who are seriously interested.
Thank you,
BCAMS Magazine