Global Sex Toys Market Report 2022: Market to Reach $54.6 Billion by 2026
According to the recent market study by Technavio, the Sex Toys Market is expected to increase by USD 19.85 billion from 2021 to 2026, with an accelerated CAGR of 11.27%. The report provides a detailed analysis of drivers and opportunities, top winning strategies, competitive scenarios, future market trends, market size and estimations, and major investment pockets.
Vibrators, one of the segments analyzed in the report, is projected to grow at a 8.2% CAGR to reach US$25.9 Billion by the end of the analysis period. After a thorough analysis of the business implications of the pandemic and its induced economic crisis, growth in the Dildos segment is readjusted to a revised 7.1% CAGR for the next 7-year period. This segment currently accounts for a 24.3% share of the global Sex Toys market.
In 2019, it was a 28.64-billion-dollar industry. By 2026, the global adult toy market is anticipated to reach a volume of 52.7 billion dollars. The annual growth rate in sales is approximately nine percent over the forecast period.
The most commonly owned kind of sex toy across the world is the good, old vibrator. It's followed by dildos and approximately 65 percent of women in America report owning some kind of sex toy or another.
Online sex toy buying could be considered a large contributing factor to the growing popularity of such products. Gone are the days of having to stand in front of the sex shop and gather the courage to go inside. Online shopping opportunities make it easy for even the most conservative segments of society to begin exploring toys.
The current situation that the world has found itself in happens to be another interesting factor that has contributed to a sex toy boom. Multiple countries, from EU member states to India, have reported a massive increase in online sex toy sales since the start of the Covid-19 pandemic. Obviously, that's an isolated occurrence but it demonstrates just how much the attitude of people towards the ownership of adult toys has changed.
The empowerment of women is a large contributing factor to the sex toy boom.
TV shows like Sex and the City put adult toys in the spotlight. And they did so in a good way. Most of us who have watched the show remember the vibrator discussion in the café, followed by the introduction of the amazing powers of the rabbit vibrator. Such productions focused on female sexuality and empowerment made sex toys mainstream and prompted many to give them a try.
Products targeting men and couples have been growing in significance over the past few years. HotCherry adult toys provide an excellent example of all the niches and societal segments that the sex toy market caters to. Not only are there sex toys for couples, there are sex toys for same-sex couples, sex toys for people in a long distance relationship. The market evolves to become more inclusive, which gives more individuals access to the products that are catered to their specific sex life. Needless to say, such diversity will pay off in the form of growing sales.
Certain parts of the world have long been recognized for their openness towards sex toys. Europe leads the way and has always been the least conservative part of the world. The adoption of sex toys is also widespread in the United States and Canada.
Research, however, suggests that many conservative societies are starting to open up to the idea.
The popularity of sex toys in India, for example, has grown exponentially. Online adult stores in India offer a plethora of products for singles and for couples. These appeal predominantly to younger Indians, who are getting engaged in a sexual revolution of sorts.
Sex toy store owners also believe that Indian society is changing and becoming somewhat more liberal. People are starting to talk about sex toy usage among themselves. Such exchanges are contributing to curiosity and sooner or later, that curiosity transforms into a purchase.
The sexual wellness market in India is anticipated to grow at a rate of 34.8 percent per year annually in the coming years. Currently, India is responsible for approximately 20 percent of the worldwide Google searches on products like lubricants, erotic lingerie and sex toys.
The Arab world is another conservative market segment showing signs of change.
While there are still Arab countries where sex toy ownership is banned (you could get arrested for their ownership in Saudi Arabia), parts of the Middle East are welcoming a sexual revolution.
In Bahrain, adult toy shops are thriving. They still offer a limited range of products as replications of sensitive body parts are religiously unacceptable. Discussions of sex and pleasure are a taboo in the Gulf region but this doesn't mean society isn't interested. In fact, the sex shops are doing pretty well, despite the limited range of options.
The U.S. Market is Estimated at $12.6 Billion in 2021, While China is Forecast to Reach $8 Billion by 2026
The Sex Toys market in the U.S. is estimated at US$12.6 Billion in the year 2021. The country currently accounts for a 33% share in the global market. China, the world's second largest economy, is forecast to reach an estimated market size of US$8 Billion in the year 2026 trailing a CAGR of 10.4% through the analysis period.
Among the other noteworthy geographic markets are Japan and Canada, each forecast to grow at 6.1% and 7.3% respectively over the analysis period. Within Europe, Germany is forecast to grow at approximately 6.4% CAGR while the rest of the European market (as defined in the study) will reach US$4 Billion by the end of the analysis period.
With the development of the adult toy industry, there's something for just about everyone out there. The more manufacturers branch out, the more people they'll reach. Chances are that the sex toy boom will continue even beyond the forecast period to give people happier, kinkier and much more enjoyable sex.

BCAMS Magazine, the 14th issue!
The independent livecam industry resource for news and tips & tricks for cam models and camsites.
Hello and welcome to BCAMS Magazine 14th issue!
Dear friends, it is evident that this upcoming year holds much promise, and we look forward to a time of business opportunities and great celebrations! Happy New Year!
If you get the chills, some of the most amazing beauties are here to warm you up! Don't miss our Interview Series Christmas Special! The best possible treat on a cold winter day, we'd say! Get ready for some hot, spice sprinkled interviews!
"BCAMS Magazine is a fast-growing one, and each issue proved the strong connection made with the live cam industry. Thank you for your trust and support."
Moving on, our annual spotlight shines on the official winners of the BCAMS Expo Awards 2022. Hats off to the people who have been putting in consistent efforts to make a positive impact in this industry!
We discuss the Top 10 Most Profitable Youtube Niches in 2023 and how to make money as a content creator, according to influencers.
We also recorded the major online fashion events in 2022, influencing movements and setting trends. We explain why PH Make-up is trending on TikTok.
Furthermore, for this upcoming year, we identified the top 2023 wellness trends, so let's check them out!
All this and more awaits you in our third issue of BCAMS Magazine!
What influencers have to say about earning money as a content creator
Making money as a content creator and establishing an influencer career have become easier over the last few years. Those on YouTube, TikTok, and Instagram are now raking in six figures or higher every year through a range of different sources of revenue.
The amount of money creators make can vary with factors such as the size of their following, the level of audience involvement, and the kind of content they produce. However, even those with a smaller number of followers can now establish a steady, profitable income through developing a strong presence on social media. Additionally, as the creator economy has grown, so have the methods influencers can use to monetize their work.
Reni Odetoyinbo, a personal finance YouTuber, has made up to $34,000 a month throughout 2022 with only 19,000 YouTube subscribers by building seven income streams. Learn more about her success and explore the 11 common ways influencers earn money, as identified through conversations with dozens of industry insiders.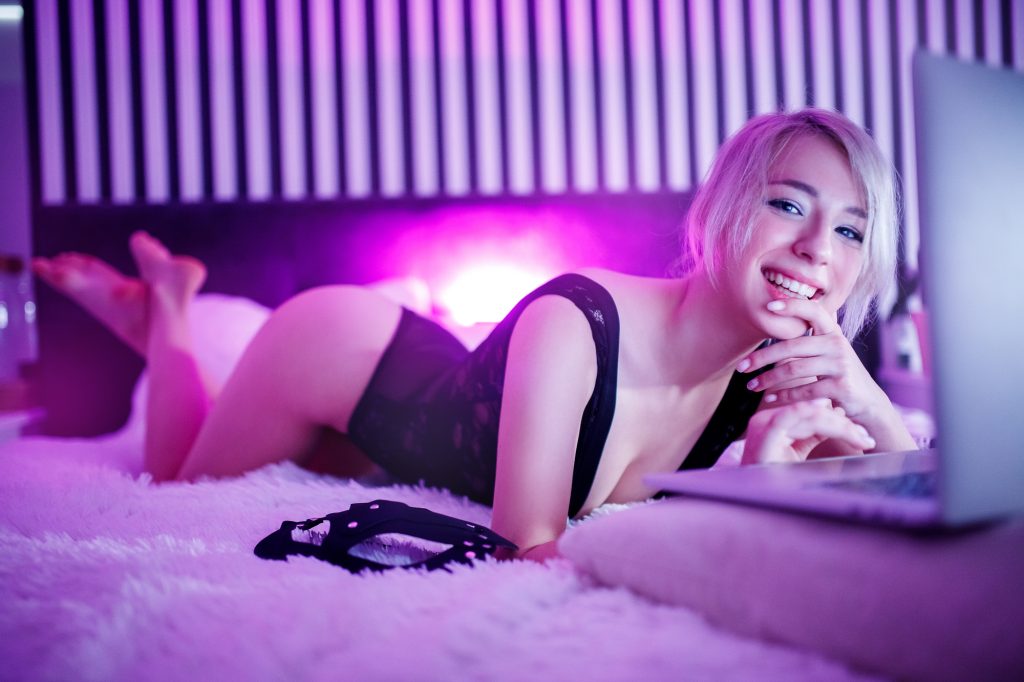 Brand deals
The most common way for creators to generate revenue is through forming partnerships with brands for sponsored content.
The amount of money an influencer can make by advertising products or services can range from hundreds of thousands of dollars to even millions, depending on the size and engagement of their following. Those who have fewer followers can also monetize their content in this manner.
Companies often find micro influencers (those with less than 100,000 followers) to be particularly attractive due to their perceived authenticity, higher engagement with their followers, and lower cost of partnerships.
Affiliate marketing
By using affiliate marketing, creators can receive a portion of the revenue generated from selling specific products.
Upon signing up to an affiliate program, the creator usually obtains a tailored link, through which they will receive a percentage of each sale generated. This percentage fluctuates depending on the product category and program.Popular affiliate programs such as Amazon, LTK (formerly RewardStyle), and ShareASale are frequently used.
Online Courses
Taking on a course may provide creators with additional revenue by imparting their expertise in a certain field or business.
Courses that are pre-recorded can also become a source of passive income, and some creators will update and strategically launch new versions of their courses in order to generate more interest from their audience.
Catarina Mello, a travel influencer who made over $1 million in course sales, stated that by doing launches rather than having a constant availability, it creates a sense of scarcity.
Products
When there is a demand from their audience, some creators may choose to create products that are relevant to their brand. These can include merchandise such as apparel (e.g. hoodies and plush toys), as well as other physical products that align with the creator's brand.
An example of this is Aisha Beau Frisbey, a full-time lifestyle content creator with 36,000 Instagram followers, who has recently unveiled a set of affirmation cards. Additionally, Emma Downer, a DIY creator with 340,000 TikTok followers, is planning to launch a line of products related to her content niche sometime in 2021.
Youtube Ad Revenue
By posting longform videos on YouTube, creators can become eligible to receive a share of the revenue from the ads that appear before and during their videos.
Those who make videos for YouTube can make money from their content when they become part of the YouTube Partner Program (YPP) by having Google-placed ads on their videos.
In order to be eligible for the program, they must have 1,000 subscribers and 4,000 hours of watch time on their longform videos. Upon meeting these requirements, they will receive 55% of the revenue from ads on their videos, with YouTube taking the remaining 45%.
Creators who obtain 10 million views in 90 days on YouTube's short-form video feature Shorts and 1,000 subscribers beginning in 2023 will be able to join the Partner Program.
Platform creator funds and bonuses
Platforms such as YouTube, TikTok, and Twitch provide bonuses or "creator funds" which reward influencers with money in exchange for the viewership their content obtains, typically short-form videos.
Programs such as the ones that offer bonuses for views on Instagram Reels and Reels on Facebook, as well as similar programs on YouTube and other platforms, exist.
Despite some complaints of meager remuneration, unreliability, or lack of availability in certain countries, these funds can provide a convenient means of monetizing successful content for creators.
'User-generated content' (UGC) ads
Brands have recently taken a keen interest in obtaining rights to "user-generated content" from TikTok, which has seen an exponential growth in recent months, for use on their own social media platforms or for paid advertising.
Those with expertise in creating content can make a considerable amount of money from UGC, even if they don't have a large following, or are not interested in inundating their audience with sponsored material. Brands sometimes favor creators with minimal followings since their content is more affordable and genuine.
This UGC is used on the brands' channels, as opposed to sponsored content which is posted on a creator's personal page.
Subscriptions
Creators can establish a reliable revenue stream by implementing subscription plans that enable fans to gain access to exclusive material.
Patreon is one of the most popular platforms for subscription content, but there are other options such as Fanfix, Fanvue, Fourthwall, or OnlyFans. Additionally, some creators choose to create their own websites to host exclusive content.
OnlyFans, a subscription platform, has gained notoriety among adult content creators, some of whom have amassed a fortune due to their involvement on the site.

What Are the Ten Most Profitable YouTube Niches for 2023?
Choosing your niche when starting your YouTube channel is a critical decision; it will impact the type of people you are targeting, as well as the type of brand partnerships you can pursue.
Generating an income from YouTube can be done in any niche, however, it is more difficult in some than in others, ranging from history to sewing.
Determining which niches are the most lucrative can be tough, as it is largely contingent on a YouTuber's monetization plan, the engagement of their followers, and the value of their content. This is why the amount of money a YouTuber can make from a million views can vary greatly.
Using Cost Per Mille (CPM) as a benchmark is a way to measure how much YouTube's Partner Program pays creators for every 1,000 ad views.
Advertisers' interest in investing in content in a particular niche and reaching out to YouTubers' audiences is revealed by CPM. The more eager they are to invest, the simpler it will be to generate revenue from your channel, through ads and other means such as brand partnerships.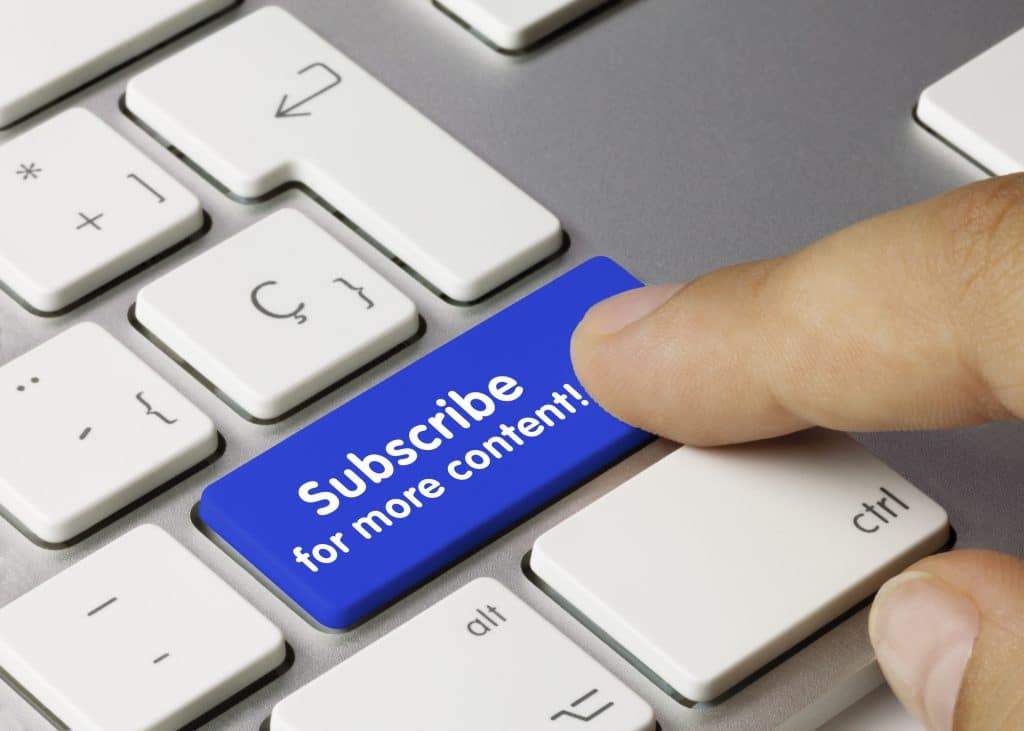 These are the 10 YouTube niches with the highest CPM rates:
Making Money Online
The most lucrative niche on YouTube is strategies for making money online, which attracts a lot of viewers looking to make money online. The CPM (cost per thousand impressions) in this niche is typically $13.52.
Content related to affiliate marketing can be incredibly lucrative, with CPMs reaching up to $22.
Digital Marketing
Following digital marketing, social media marketing channels have the second highest earning potential on YouTube, with an average CPM rate of $12.52.
Personal Finance and Investments
Coming in at third is the personal finance and investments niche, in which channels offer advice ranging from stock market terminology to earning money with crypto. Creators in this niche can make up to $12 per thousand views.
Educational Content
In the educational content category there is a great demand for both children's and adult topics, including history and Microsoft Office. The CPM rate for YouTubers in this niche is, on average, $9.89.
Tech, Cars, and Gadgets
Technology is a lucrative niche, particularly when it comes to cars and gadgets. Advertisers are likely to pay for content involving reviews of the latest MacBook Air, comparisons between Nikon and Fuji cameras, or test drives in new Ferraris.
The CPM rates within YouTube vary, with Photography YouTubers having the highest rate of $7.31, Car channels having an average rate of $4.32, and General tech channels receiving $2.39 for every 1,000 clicks.
If you are considering entering this market, you should remember to factor in the expenses involved. Even if the potential for income is high, you may need to invest in the technology you are reviewing or comparing before you can earn any money.
Lifestyle
The lifestyle niche is one of the most popular types of YouTube content, as viewers enjoy watching other people's travels, careers, homes, and relationships. Advertisers are well aware of this, and the average CPM rate for lifestyle YouTubers is $3.47.
Fashion and Try On Hauls
In the past, Vogue and Cosmo were the ones who determined fashion trends and influenced the public's opinions on style. However, now, it's the content creators on YouTube, Instagram, and TikTok who have taken the lead. Fashion YouTubers are some of the most well-known influencers, and videos such as try on hauls can earn them an average CPM of $3.13.
Cooking
Cooking channels have experienced immense growth, especially during the pandemic, as more people search for cooking inspiration on YouTube, wanting to improve their cooking skills or to watch others' amazing creations. Additionally, CPM rates for cooking channels are quite high, with an average value of $2.50.
Fitness and Bodybuilding
The popularity of fitness and bodybuilding content has seen a considerable increase comparable to that of cooking channels. People on YouTube are drawn to channels that can help them achieve their physical objectives, ranging from basic yoga to weighted jump ropes for building muscle. Advertisers are aware of this and have an average CPM rate of $1.60.
Video Games
Video games are one of the most popular topics on YouTube, with content ranging from reviews, to walkthroughs, to gameplay videos with entertaining commentary. These types of videos can often earn the creators millions of views.
Gaming is a popular niche on YouTube, with several of the most-subscribed channels and highest-earning YouTubers, such as PewDiePie, being part of it. The average CPM rate for creators in this niche is $1.40.
If your goal is to make money on YouTube, you need to consider how much you need to invest in creating content in each niche, how much competition there is, and how equal the niches themselves are.
You must consider all of these factors in comparison to your desires and hobbies before selecting the appropriate niche for you.