FansRevenue – Making content creators the ambassadors of tomorrow
The emergence of influencer networks, micro-influencers and in-house programs bring a fresh wave of legal and ethical challenges to address.
Several industry players have shared their perspectives, and most agree on unavoidable principles. Still, only a few have decided to take a stand and make them the heart and soul of their business model.

For FansRevenue, experience shows that an honest and transparent approach benefits everyone, maximizing sales and customer satisfaction.
Spreading a clear message and preserving both influencers' and brands' trustworthiness are the only way to lead the next phase of influencer marketing and make today's content creators the ambassadors of tomorrow.
How did FansRevenue come alive? And what was your purpose when you first started this type of business?
Influencer marketing is one of today's fastest and most effective ways to increase brand exposure and boost sales online.
Content Creators are becoming professionals and entrepreneurs with a massive audience base, and business opportunities are flourishing exponentially for them.
So those Creators are on the lookout for perfect matches: partnership opportunities with brands that share their values and beliefs, allowing them to remain authentic to themselves, engage their fans with exciting content and earn serious money.

However, complexity and challenges await them along the way. Behind the scenes, a lot of back and forth may occur before an agreement is signed between the Influencer and the Advertiser, as such partnerships imply many legal and fiscal considerations.
Finding the right brands that fit your values is not as easy as it seems, and the process of contacting them, negotiating and completing all the paperwork can often be as overwhelming as it sounds.
In that spirit, being here to help Creators overcome these challenges and ease their path to new levels of success is what FansRevenue is all about. We want them to have all the tools and support they need to reach their desired level of success.
It has been one year since we first introduced FansRevenue, and since then, the Creators and Advertisers we work with haven't ceased to confirm the validity of our existence.
What distinguishes FansRevenue from other influencer-marketing-focused agencies and platforms?
We believe every voice has the power to bring brand value and positive changes.
For this reason, we aim to support Creators at every step of their journey and make sure they earn maximum revenue doing what they already do.
I like to say that FansRevenue is the perfect medium between a platform and an agency, combining the forces of Affiliate and Influencer marketing for a powerful 360 digital marketing expertise that benefits our partners.
We help Influencers make more money with their fanbase, but not only. We also aim to empower them and expand their notoriety through our network, helping them build their brand, craft powerful messages and find their perfect match among profitable brands that work exclusively with us.
We offer full-blown digital marketing power tools such as Fanstrace, a fully customizable bio page tool that allows our Creators to stand out and monetize their offer links more quickly. We also offer protection against unauthorized use of content and catfish accounts through BranditScan's brand & DMCA protection service.
Being powered by CrakRevenue, one of the world's most trusted and respected Affiliate Marketing Networks, provides many advantages for Creators.
They gain direct access to 12+ years of expertise in digital marketing and some of the world's trendiest brands since a CPA Network like CrakRevenue is always on the hunt for the next cool brand to skyrocket.
FansRevenue also has the largest team in the industry. Our capacity to turn data into actionable insights, develop custom websites and provide in-house creatives needs no presentation.
Needless to say, our deep knowledge of digital marketing practices and trends was fertile ground to give birth to FansRevenue and embrace the Creator Economy.
Using our expertise and workforce to spark new opportunities will also enable us to stay at the forefront of trends and strengthen our capacity to build successful Influencer marketing campaigns!
What is your marketing approach?
Building a worldwide network of Influencers represents a double challenge: crafting an engaging fanbase monetization platform and paving the way for sustainable and efficient practices.
Our experience has shown that an honest and transparent approach benefits everyone, maximizing sales and customer satisfaction.
Spreading a clear message and preserving both influencers' and brands' trustworthiness are essential for rewarding long-term relationships.
There's an army of raw talents out there who still need help developing their personal brand to monetize their highly engaged audiences.
Providing them with relevant tools and support to market themselves better and unleash their full potential will change the game for good.
When it comes to Adult Content Creators, our goal is to become a perfect addition to their current revenue streams by offering models the opportunity to earn extra revenue with their traffic even when they're not online.
This way, they can promote their favorite platform and complementary brands on a revenue-sharing basis in addition to all the money they make while performing.
Content creation is an investment, so driving new subscribers and purchases to those platforms and products is a surefire way to maximize the return on investment and earn additional income by continuing to do what you do best: create, inspire and entertain.
With this approach, FansRevenue hopes to inspire the industry and blaze a trail for the years to come.
Why should an advertiser explore partnering with your service and Creators?
We've built our credibility and trust through 12 years of experience building and nurturing long-term partnerships with brands.
Are you looking to target a specific market or niche? Try our sniper approach. We navigate oceans of data and eat business intelligence for breakfast.
Moreover, we work directly with Content Creators and have the technical expertise to accelerate their go-to-market strategy and boost sales online through compelling social shopping experiences.
Therefore, Advertisers have the opportunity to experience the power of Influencer marketing campaigns and track their performance from day 1.
A powerful example of successful Influencer marketing is how FansRevenue helped BlueChew leverage the power of Influencers and humor to raise awareness and destigmatize erectile dysfunction among young American adults.
Not only did FansRevenue and BlueChew overcome the challenges associated with promoting chewable ED treatments, but conversions and awareness (for both the advertiser and the influencers) went through the roof.
This case has also allowed FansRevenue to win the Best Social Commerce Campaigns prize at the Influencer Marketing Awards 2022, besides IKEA and Mastercard!
What is the mission statement of your business?
Our mission is to build successful, long-lasting partnerships between Content Creators and Advertisers and accelerate fanbase monetization with a unique combination of Affiliate and Influencer marketing.
Where do you see FansRevenue in the next 2 years?
Influencer marketing and social-shopping experiences are becoming key to expanding performance-focused digital marketing efforts.
Data-driven strategies are also becoming increasingly crucial to ensure effectiveness, which motivates our data-smart mindset.
For those reasons, we aim to adapt the Performance marketing model for Content Creators and offer them a fresh new way to monetize their fanbase with an ever-growing selection of resonating brands that intersect with their lifestyles and values.
Sustainability, innovation and inclusiveness are the pillars upon which we aim to build.
We currently have over 2000 onboarded Creators and expect this number to keep growing considerably by 2024.
We also plan to expand our scope with more markets and brands to provide our Creators with even more business opportunities.
Why do you define FansRevenue as the perfect matchmaker for Content Creators?
FansRevenue is a new fan base monetization app & partner backed by 12+ years of digital marketing expertise. Our onboarding process is as simple as Enroll, Post & Get Paid!
Our easy-to-use app allows Creators to browse exclusive brand recommendations based on their audience's interests and get started in a flash.
Using a unique combination of Performance and Influencer marketing enables FansRevenue to take your success to the next level by matching you with exclusive and lucrative business opportunities and helping you turn your followers into happy customers.
So whether you're a nano-influencer, a world-renowned celebrity or anything in between, join FansRevenue today and get the most out of your business!

BCAMS Magazine, the 12th issue!
The independent livecam industry resource for news and tips & tricks for cam models and camsites.
The 12th issue of BCAMS Magazine is out and hot!
To cure your end-of-summertime sadness we bring you some of the most astonishing and sexy top international models! These chicas will set you on fire and make you lose your mind!
"BCAMS Magazine is a fast-growing one, and each issue proved the strong connection made with the live cam industry. Thank you for your trust and support."
Moving on to our cover story, we had an exclusive interview with Rick Morales, Stripchat CEO, who shares how he successfully manages the business and also maintains exceptional relations with studios, models and partners worldwide.
The Sex Toys Market is expected to increase by USD 19.85 billion from 2021 to 2026 according to a recent market study.
And Durex company is all set to enter the metaverse and join the non-fungible token (NFT) space.
Also, we couldn't help not make a short review of Dell's new release 2k QHD resolution camera.
Sofiia from 3F Models, tells us more about their business, and how they are still operating under the harsh conditions of the Russian-Ukrainian war.
All this and more awaits you in our 12th issue of BCAMS Magazine!
Check out the latest Dell's 2k QHD resolution webcam and built in mic
Dell has announced a new webcam. It features QHD video quality, a premium metal body, and a built-in microphone.
The new model, dubbed the Dell pro 2K Webcam, sits below the company's flagship 4K Webcam, but incorporates a similar high-end aesthetic and is stable in one key respect.
This more modest resolution helps it hit a lower price of $134.99, but thankfully Dell squeezed in a noise-reducing microphone at this price point — correcting the biggest omission from the 4K model. This new camera is available globally today.
The cylindrical webcam sits on top of any monitor using a universal mount and is powered via the integrated USB-A cable.
According to Dell, the camera can handle a maximum video resolution of 2,560 x 1,440 pixels (also known as 2K or QHD) and uses image processing to apply HDR (high dynamic range) to the video, highlights and shadows when used in poorly lit environments, such as in front of a window.
One of the key features of the new Dell webcam, and one that it shares with its more expensive 4K version, is auto-framing. It uses artificial intelligence to zoom in slightly on the subject (i.e. you), then pans and zooms to keep you centered in the frame.
The Dell pro 2K webcam also offers two fields of view (65 and 78 degrees), and the Sony starvis imaging sensor delivers 2K/QHD video at 30 or 24 frames per second and 1,080-pixel Full HD at 60 can be output with , 30 or 24fps. A 720px HD option is also available and has the same three frame rate options as 1,080px.
The autofocus lens has an aperture of f/2.0 and has a 4x digital zoom. The camera is powered by a 1.5m long fixed USB-A cable. Of course, being fixed means you can't remove it, and since it's USB-A, people using laptops with only USB-C cables (like the Apple MacBook Air) must use a dongle.
Being limited to USB-A and having to go the route of adapters or dongles for USB-C compatibility is a bit of a sour point, but the Pro Webcam seems to make fair compromises for that lower price. Ultimately, the picture and sound quality will most likely determine if this is the better buy over the 4K version or competing options from the likes of Logitech, Microsoft, Razer, and others.

Will genetics progress make sex bygone?
According to Hank Greely, the director of Stanford Law School's Center for Law and Biosciences, human reproduction may become automated faster than you realize.
Greely believes that within three decades, people will no longer have sex as a way to reproduce, and instead rely on genetically edited embryos grown from skin-derived stem cells, not the combination of an egg or sperm, The Independent reported.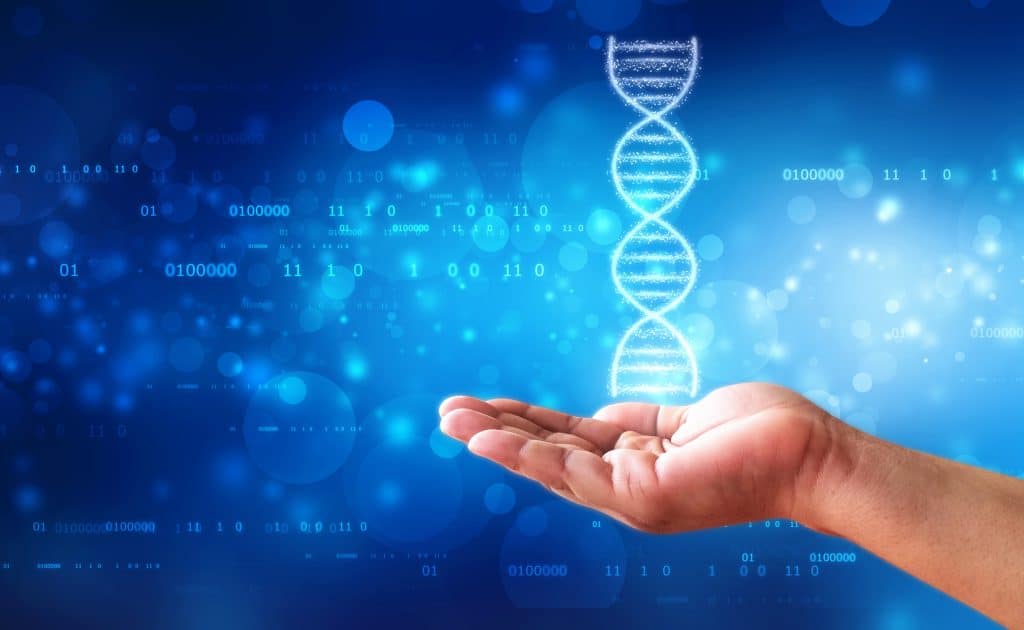 According to Greely, this process ensures that the embryo is free from any devastating genetic diseases, and would also be cheaper in the long run because of the money it would save in healthcare over the years. What's more, Greely predicts that couples would be able to choose other genetic traits in their children, such as physical features and intelligence.
"I don't think we're going to be able to say this embryo will get a 1550 on its two-part SAT," Greely said this week at Aspen Ideas Festival, Quartz reported, "But, this embryo has a 60% chance of being in the top half, this embryo has a 13% chance of being in the top 10%—I think that's really possible."
This may sound far-fetched, but the gap between sex and procreation has been widening for the past 50 years thanks to the rise of fertility drugs, embroynic genetic testing, artificial insemination and in vitro fertilisation (IVF). Over the last ten years in the UK, egg freezing has increased tenfold, from just under 230 cycles in 2009 to almost 2,400 cycles in 2019. IVF birth rates in 2019 were three times higher than in 1991, and the use of egg and sperm donors has risen, too. "Now, maybe three or four per cent of the babies born in the developed world are conceived in some manner other than sexual intercourse, and I think in the future that percentage will go up," Greely adds.
When scientists figure out how to make this work for humans, infertile and queer couples could have biological babies without needing to go through costly and risky procedures like IVF, donors or surrogates. Single people, meanwhile, could produce 'uni babies', using both eggs and sperm grown from their cells.
The idea may sound far-out, but according to Quartz, it already happens on a much smaller and limited scale as a way to prevent certain diseases. Although extremely expensive at the moment, advances in stem cell technology will help to drive down the cost. In addition, the amount that the government would save on not having to take care of sick babies would also make this more cost-efficient.
As many of you may worry, this is not the end of sex because recreational sex will always be with us, but it's the end of sex as a way of procreating.
It will not be the complete end. People will still get pregnant the old-fashioned way, maybe for religious reasons, for philosophical reasons, for romantic reasons or maybe because they are teenagers and the back seat of the car is there.
"Eugenics is a slippery word; it means many things to different people. To some, it's state-enforced reproductive control. To some, what we had was state-enforced sterilization. To some, it's any kind of reproductive choice, but those are different things. For me, I think coercion is much more important than the issues of selection. The concern about the state or the insurance company or someone else, forcing you to pick particular babies, worries me a lot more than having parents make choices, though that raises its own set of questions." Greely said.