Putting a rainbow on a product isn't enough!
A few ways a corporation can demonstrate their public commitment is by taking part in Pride events or donating to advocacy groups. The index does not measure whether a company takes a stance against harmful legislation or donates money to politicians on either side of the aisle.
In fact, seven of the eight top Fortune-ranked companies that earned 100% ratings donated money to federal candidates in the 2020 election cycle who are considered anti-LGBTQ by GLAAD's Accountability Project.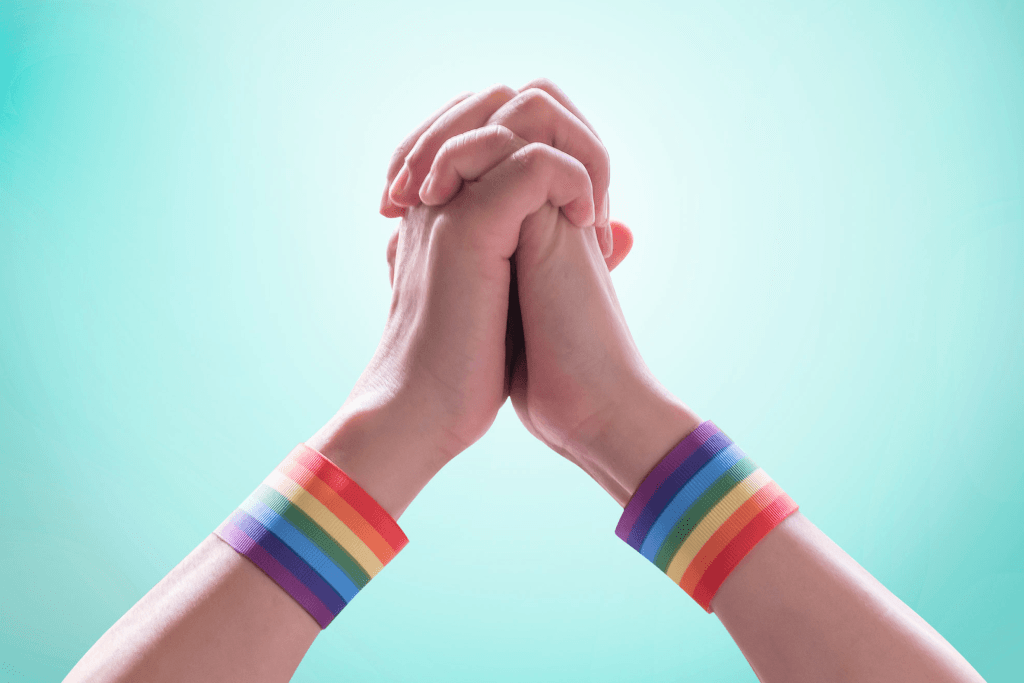 The month of June often features corporations and consumer brands participating in the celebrations, with bright rainbow packaging and gay-themed items for sale. Instead of this salutary sign of inclusion and tolerance being welcomed, however, it routinely gets attacked.
Critics often insist that corporations' commitment to gay pride is shallow and self-serving, or that rainbow-themed merchandise and advertising during June end up tokenizing rather than celebrating the community.
Gone are the days of rainbow-washing corporate social media accounts in June and selling a few rainbow retail items without backing up those displays with real action, advocates said.
"It is so amazing to see more and more brands celebrating Pride Month every year, but it must be done with authenticity," said Sarah Kate Ellis, president and CEO of GLAAD. "What we've seen over the past few years, especially as pride participation has grown, our community holding brands accountable has grown as well."
But while companies are feeling increased pressure to publicly demonstrate their commitment to diversity and inclusion, they also fear becoming the next Disney – being retaliated against by politicians if they speak out too much against specific anti-LGBTQ legislation.
Many end up sending mixed messages by declaring their commitment to their LGBTQ employees and customers, especially during June, but donating money to politicians who actively oppose gay rights, trans medical care and more.
Businesses are walking a tight rope in this moment between a real recognition of the need to advocate for LGBTQ rights, as their employees and customers increasingly demand, and the desire to protect their bottom line from political retaliation.
Businesses have said they don't want to be the next Disney, meaning they want to avoid both the backlash Disney got for not speaking out against the Florida legislation critics called the "Don't Say Gay" bill, with employees organizing walkouts and trending hashtags against the company, and the political pressure the company is now under after finally speaking out.
Companies in highly regulated industries tend to donate across the board because of lawmakers' ability to impact their businesses. She said HRC encourages businesses to do this in a smart way that can benefit their LGBTQ advocacy down the road.
Apple Inc. is the only Fortune Top 10 company with a 100% rating from HRC to not donate to any political candidates in the last election cycle. Apple spokesman Fred Sainz said, "Apple doesn't make political contributions and it does not have a PAC."
Advice for consumers during Pride
For consumers who want to support companies that are committed to LGBTQ issues year-round and in meaningful ways, it's recommended to do some quick research.
"You have to ensure that they are supporting the community, not just by putting a rainbow on a product, but by contributing back," Ellis said.
A quick internet search can reveal if the company is donating proceeds from Pride Month sales to LGBTQ causes. The HRC's index shows how inclusive a company's workplace policies are. Ellis also recommends looking at whether the company has signed any amicus briefs or released public statements about legislation.
A social media campaign called "Who Made My Pride Merch?" which looks beyond the U.S. company selling rainbow items to their supply chains. Does the company use labor from a country where being gay is illegal or LGBTQ people are persecuted?
"The point of (the campaign) was to kind of talk about the intersections between environment, labor, exploitation and culture, specifically fast fashion brands who actively exploit queer and trans garment workers," Hernandez said. "And to kind of raise awareness of how the solidarity that brands extend … or showcase you know pro-LGBTQ, is only limited to certain amounts of demographics within the United States."
"It really is in the consumer's control to find some of this information out," said Lilly Rotter, senior director of demand generation at Skai, an advertising technology platform that works with many of the nation's top brands.
She recommended looking at the company's social media accounts to see if they engage in LGBTQ activism outside of the month of June, and looking at the leadership and board members.
Also, during June, viewers often see an onslaught of LGBTQ-focused programming on their streaming apps as well. GLAAD maintains a Studio Responsibility Index that annually evaluates how Hollywood studios and streaming companies do or do not support LGBTQ causes and how much representation they include in their movies and shows.
Read more articles in our magazine

BCAMS Magazine, the 18th issue!
The independent livecam industry resource for news and tips & tricks for cam models and camsites.
Step into a world where August's warmth envelops captivating stories of grace, resilience, and charm embodied by sizzling models. Immerse yourself in their life narratives, uncover the secrets behind radiant skin, and find inspiration in the latest fashion trends. This issue seamlessly blends beauty insights with empowering tales, becoming your essential summer companion.

In a branding-driven era, witness an unexpected clash between a New York eatery and adult industry titan Mindgeek over a disputed logo. This clash highlights businesses' efforts to protect brand identities. Simultaneously, the digital landscape of live webcam performances evolves with platforms like XloveCam.com and Sex.Cam offering a dance between intimate premium shows and expansive freemium content. Empowering performers through a unified signup, these platforms optimize visibility, engagement, and earnings.
Amid self-expression and digital progress, emerge two subcultures spotlighting human passions. "Dollification" unveils individuals embracing transformation as life-sized dolls, transcending gender norms. Simultaneously, the rise of cosplay showcases modern women's shift from passion to profitable profession, uniting through the capacity to reimagine oneself.
Navigate the dynamic landscape of human sexuality where personal inclinations meet societal discourse. Enter Toronto's 'Come As You Are' store, championing bespoke pleasure. Explore the complexities of the "free use" fetish, igniting debates about consent and the digital shaping of desires. On platforms like X, the fusion of meme culture and NSFW content explores the duality of exploitation and empowerment, delving into the connections between morality, technology, and society in the digital age.
Unlock Seamless Transactions: A Step-by-Step Guide to Cosmo Payment Sign Up

Welcome to the ultimate guide to unlocking seamless transactions with Cosmo Payment! In today's fast-paced digital world, providing a frictionless payment experience is vital for any business. That's where Cosmo Payment comes in. Whether you're a small business owner, an e-commerce entrepreneur, or a freelancer, understanding how to sign up for Cosmo Payment is the first step towards revolutionizing your payment processes. In this comprehensive guide, we'll walk you through the entire sign-up process, from creating an account to integrating.
Cosmo Payment into your website or app.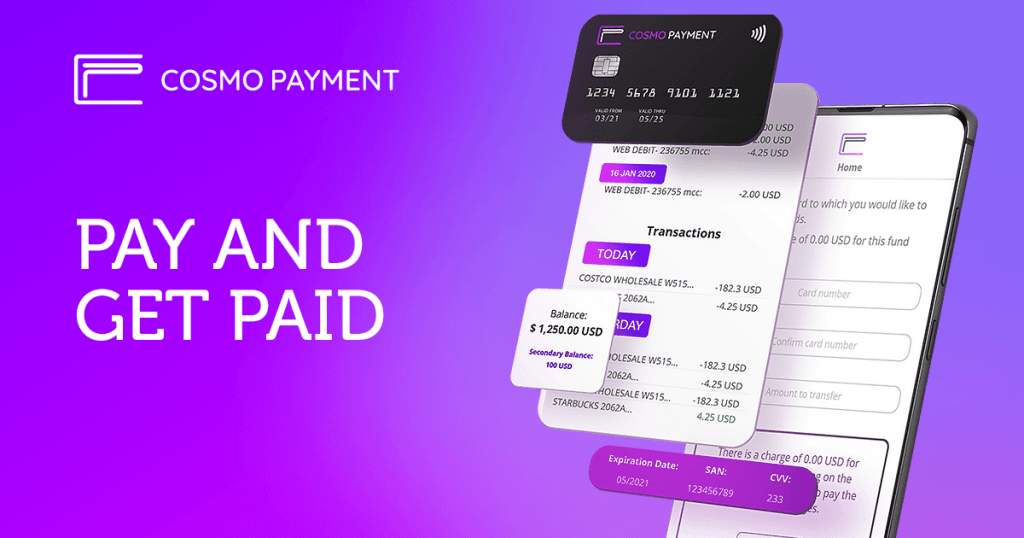 We'll also delve into the benefits of using Cosmo Payment, such as its robust security features and wide range of supported payment methods. Get ready to streamline your transactions and enhance customer satisfaction with this step-by-step guide to Cosmo Payment sign-up. Let's dive in! Why choose Cosmo Payment for seamless transactions?

Cosmo Payment is a leading payment gateway that offers a wide range of features and benefits for businesses of all sizes. One of the main reasons to choose Cosmo Payment is its commitment to providing a seamless and secure payment experience. With Cosmo Payment, you can ensure that your customer's payment information is protected at all times, thanks to its state-of-the-art security measures.

Another key advantage of using Cosmo Payment is its extensive range of supported payment methods. Whether your customers prefer to pay with credit cards, debit cards, e-wallets, or even cryptocurrencies, Cosmo Payment has you covered. By offering multiple payment options, you can cater to a wider audience and increase your conversion rates.

Furthermore, Cosmo Payment offers competitive pricing plans that are tailored to suit the needs of different businesses. Whether you're just starting out or already have an established online presence, Cosmo Payment has a pricing plan that fits your requirements and budget.

Step 1: Creating a Cosmo Payment account
To get started with Cosmo Payment, the first step is to create an account. Visit the Cosmo Payment website and click on the "Sign Up" button. You will be prompted to provide your email address and create a password. Make sure to choose a strong password that includes a combination of letters, numbers, and special characters to enhance the security of your account. Once you've entered your email address and password, click on the "Create Account" button. You will receive a verification email from Cosmo Payment to confirm your email address. Click on the verification link in the email to proceed with the sign-up process.

Step 2: Verifying your identity and business information
After creating your Cosmo Payment account, the next step is to verify your identity and provide relevant business information. This step is crucial to ensure that your account complies with regulatory requirements and prevents fraud.
To verify your identity, you will need to provide a valid government-issued identification document, such as a passport or driver's license. Make sure to upload a clear and legible copy of your identification document. Cosmo Payment takes privacy and security seriously, so rest assured that your personal information will be handled with the utmost care and confidentiality. In addition to verifying your identity, you will also need to provide details about your business, such as its legal name, address, and contact information. This information is necessary for Cosmo Payment to set up your account and tailor its services to meet your specific needs.

Step 3: Setting up your payment methods
Once your identity and business information has been verified, it's time to set up your payment methods. Cosmo Payment supports a wide range of payment options, including credit cards, debit cards, e-wallets, and alternative payment methods. Depending on your target audience and geographical location, you can choose the payment methods that are most popular and convenient for your customers. To set up your payment methods, log in to your Cosmo Payment account and navigate to the "Payment Methods" section. Here, you can add and configure the payment options that you want to offer to your customers. For each payment method, you will need to provide the necessary details, such as your merchant account credentials or API keys. Cosmo Payment also offers advanced features, such as recurring billing and subscription management, which can be useful for businesses that offer subscription-based services or products. Take advantage of these features to automate your payment processes and improve customer retention.

Step 4: Integrating Cosmo Payment with your website or app
After setting up your payment methods, the next step is to integrate Cosmo Payment with your website or app. This step may require some technical knowledge, so you might consider consulting with a web developer or using Cosmo Payment's integration guides and APIs.
Cosmo Payment provides a seamless integration experience with popular e-commerce platforms, such as Shopify, WooCommerce, and Magento. If you're using one of these platforms, you can leverage Cosmo Payment's plugins or extensions to integrate it into your online store quickly. For custom websites or apps, Cosmo Payment offers a wide range of APIs and SDKs that allow you to tailor the payment experience to your specific requirements. Whether you need a simple payment button or a fully customized checkout process, Cosmo Payment has the tools and resources to help you achieve your goals.

Step 5: Testing and optimizing your payment process
Once you've integrated Cosmo Payment with your website or app, it's crucial to thoroughly test your payment process to ensure that everything is working as expected. Perform test transactions using different payment methods to identify any potential issues or errors.
During the testing phase, pay attention to the user experience and make sure that the payment flow is intuitive and user-friendly. A complicated or confusing payment process can lead to cart abandonment and lost sales. Optimize your checkout page by removing any unnecessary fields or steps and providing clear instructions to guide your customers through the payment process. Additionally, consider implementing additional features, such as address verification and CVV validation, to further enhance the security of your payment process. By taking these extra steps, you can instill trust and confidence in your customers, ultimately increasing their satisfaction and loyalty.

Step 6: Ensuring security and compliance with Cosmo Payment
Security is a top priority when it comes to handling payment transactions. Fortunately, Cosmo Payment has implemented robust security measures to protect your business and customers from fraud and unauthorized access. It employs encryption technology to safeguard sensitive data and complies with industry standards, such as the Payment Card Industry Data Security Standard (PCI DSS).

To ensure the highest level of security and compliance, regularly update your Cosmo Payment integration to the latest version and stay informed about any security patches or updates. Additionally, monitor your transactions and account activity for any suspicious or fraudulent behavior. If you notice any unusual activity, contact Cosmo Payment's support team immediately for assistance.

By prioritizing security and compliance, you can build trust with your customers and minimize the risk of data breaches or payment disputes. Taking proactive measures to protect your business and customers will ultimately contribute to the success and growth of your enterprise.

Additional features and benefits of Cosmo Payment
In addition to its core payment processing capabilities, Cosmo Payment offers a range of additional features and benefits that can further optimize your payment processes and enhance your business operations.

One of these features is Cosmo Payment's robust reporting and analytics tools. With these tools, you can gain valuable insights into your sales performance, customer behavior, and payment trends. Analyzing this data can help you make informed business decisions, identify areas for improvement, and optimize your marketing strategies.

Cosmo Payment also provides comprehensive fraud prevention solutions to protect your business from fraudulent transactions. Its advanced fraud detection algorithms analyze various data points, such as transaction history, IP addresses, and device information, to identify potential fraud patterns and minimize chargebacks.

Furthermore, Cosmo Payment offers multi-currency support, allowing you to accept payments in different currencies and cater to a global audience. By offering localized payment options, you can reduce currency conversion fees and provide a seamless experience for international customers.

Frequently asked questions about Cosmo Payment

What are the fees associated with using Cosmo Payment? Cosmo Payment offers competitive pricing plans that depend on factors such as your business volume, transaction types, and specific requirements. It's best to contact Cosmo Payment directly to discuss your needs and obtain accurate pricing information.
How long does it take to get approved for a Cosmo Payment account? The approval process typically takes a few business days. However, the exact timeframe may vary depending on the completeness and accuracy of the information provided during the sign-up process.
Can I use Cosmo Payment for my offline business? Yes, Cosmo Payment offers solutions for both online and offline businesses. You can use Cosmo Payment's point-of-sale (POS) terminals or mobile payment solutions to accept payments in physical locations.
What customer support options are available with Cosmo Payment? Cosmo Payment provides 24/7 customer support through various channels, including phone, email, and live chat. Their support team is highly knowledgeable and dedicated to resolving any issues or queries you may have.

Conclusion
In conclusion, signing up for Cosmo Payment is a crucial step towards unlocking seamless transactions and enhancing your customers' payment experience. By following the step-by-step guide outlined in this article, you can create a Cosmo Payment account, verify your identity and business information, set up your payment methods, integrate Cosmo Payment with your website or app, test and optimize your payment process, and ensure security and compliance.

Cosmo Payment offers a range of features and benefits that can help you streamline your transactions, enhance customer satisfaction, and grow your business. From its robust security measures to its wide range of supported payment methods, Cosmo Payment is designed to meet the needs of businesses of all sizes and industries.
So, what are you waiting for? Unlock the power of seamless transactions with Cosmo Payment and take your business to new heights. Sign up today and revolutionize your payment processes!
The Cutting-Edge Cam Site for Sale
We are excited to offer an exclusive opportunity on BCAMS Magazine to acquire a cutting-edge, technology-driven cam site. Powered by the latest technology and packed with an impressive array of features, this platform provides an extensive database of crypto members.
The dedicated team of developers, social media managers, and cost-effective monthly fees provide a great advantage. What's more, the affiliate program is unrivaled in the industry and offers an expansive revenue stream.
Notably, the price of this remarkable platform is incredibly competitive. Its core purpose is to amplify the success of independent models. There exists immense potential for this platform to ascend to the ranks of the top cam sites in the industry.
Please email us your questions, and we will be happy to respond to those who are seriously interested.
Thank you,
BCAMS Magazine