Putting a rainbow on a product isn't enough!
A few ways a corporation can demonstrate their public commitment is by taking part in Pride events or donating to advocacy groups. The index does not measure whether a company takes a stance against harmful legislation or donates money to politicians on either side of the aisle.
In fact, seven of the eight top Fortune-ranked companies that earned 100% ratings donated money to federal candidates in the 2020 election cycle who are considered anti-LGBTQ by GLAAD's Accountability Project.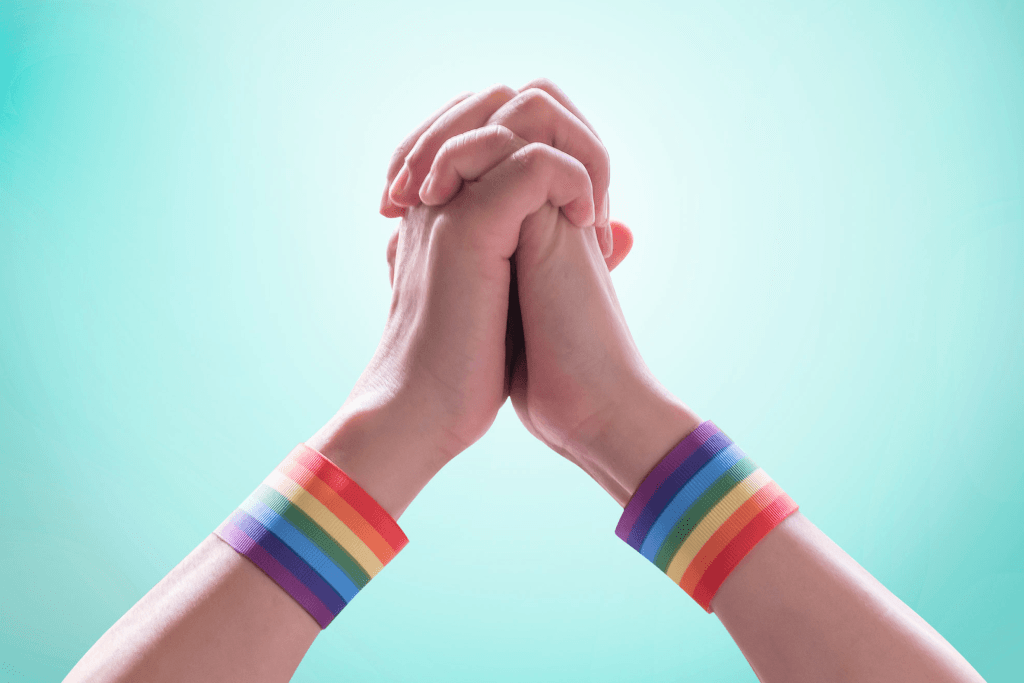 The month of June often features corporations and consumer brands participating in the celebrations, with bright rainbow packaging and gay-themed items for sale. Instead of this salutary sign of inclusion and tolerance being welcomed, however, it routinely gets attacked.
Critics often insist that corporations' commitment to gay pride is shallow and self-serving, or that rainbow-themed merchandise and advertising during June end up tokenizing rather than celebrating the community.
Gone are the days of rainbow-washing corporate social media accounts in June and selling a few rainbow retail items without backing up those displays with real action, advocates said.
"It is so amazing to see more and more brands celebrating Pride Month every year, but it must be done with authenticity," said Sarah Kate Ellis, president and CEO of GLAAD. "What we've seen over the past few years, especially as pride participation has grown, our community holding brands accountable has grown as well."
But while companies are feeling increased pressure to publicly demonstrate their commitment to diversity and inclusion, they also fear becoming the next Disney – being retaliated against by politicians if they speak out too much against specific anti-LGBTQ legislation.
Many end up sending mixed messages by declaring their commitment to their LGBTQ employees and customers, especially during June, but donating money to politicians who actively oppose gay rights, trans medical care and more.
Businesses are walking a tight rope in this moment between a real recognition of the need to advocate for LGBTQ rights, as their employees and customers increasingly demand, and the desire to protect their bottom line from political retaliation.
Businesses have said they don't want to be the next Disney, meaning they want to avoid both the backlash Disney got for not speaking out against the Florida legislation critics called the "Don't Say Gay" bill, with employees organizing walkouts and trending hashtags against the company, and the political pressure the company is now under after finally speaking out.
Companies in highly regulated industries tend to donate across the board because of lawmakers' ability to impact their businesses. She said HRC encourages businesses to do this in a smart way that can benefit their LGBTQ advocacy down the road.
Apple Inc. is the only Fortune Top 10 company with a 100% rating from HRC to not donate to any political candidates in the last election cycle. Apple spokesman Fred Sainz said, "Apple doesn't make political contributions and it does not have a PAC."
Advice for consumers during Pride
For consumers who want to support companies that are committed to LGBTQ issues year-round and in meaningful ways, it's recommended to do some quick research.
"You have to ensure that they are supporting the community, not just by putting a rainbow on a product, but by contributing back," Ellis said.
A quick internet search can reveal if the company is donating proceeds from Pride Month sales to LGBTQ causes. The HRC's index shows how inclusive a company's workplace policies are. Ellis also recommends looking at whether the company has signed any amicus briefs or released public statements about legislation.
A social media campaign called "Who Made My Pride Merch?" which looks beyond the U.S. company selling rainbow items to their supply chains. Does the company use labor from a country where being gay is illegal or LGBTQ people are persecuted?
"The point of (the campaign) was to kind of talk about the intersections between environment, labor, exploitation and culture, specifically fast fashion brands who actively exploit queer and trans garment workers," Hernandez said. "And to kind of raise awareness of how the solidarity that brands extend … or showcase you know pro-LGBTQ, is only limited to certain amounts of demographics within the United States."
"It really is in the consumer's control to find some of this information out," said Lilly Rotter, senior director of demand generation at Skai, an advertising technology platform that works with many of the nation's top brands.
She recommended looking at the company's social media accounts to see if they engage in LGBTQ activism outside of the month of June, and looking at the leadership and board members.
Also, during June, viewers often see an onslaught of LGBTQ-focused programming on their streaming apps as well. GLAAD maintains a Studio Responsibility Index that annually evaluates how Hollywood studios and streaming companies do or do not support LGBTQ causes and how much representation they include in their movies and shows.
Read more articles in our magazine

Uncovering the Paxum Bank Behind Trump Media's $8m Russian-Tied Loan
Federal prosecutors in New York have been investigating whether Donald Trump's media company violated money laundering statutes by receiving $8 million suspected to have ties to Russia. The inquiry has delayed the potential merger of Trump Media's Truth Social platform with a blank check company, Digital World (DWAC). This merger would have provided the company with up to $1.3 billion in capital and a stock market listing.
The first $2 million payment to Trump Media arrived in December 2021 from Paxum Bank in the Caribbean. The wire transfer identified Paxum Bank as the beneficial owner, but the promissory note identified an entity called ES Family Trust as the lender. Two months later, ES Family Trust received an unexpected second $6 million payment.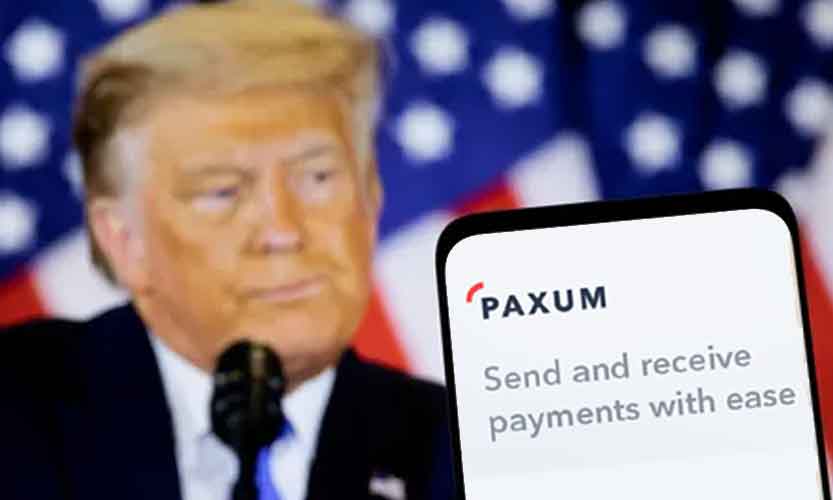 Angel Pacheco, the trustee of ES Family Trust, was simultaneously a director of Paxum Bank. The possible Russian connection being examined by prosecutors centers on Anton Postolnikov, a relation of Putin ally Aleksandr Smirnov. Smirnov held various roles in the Russian government, including Russia's first deputy minister of justice until 2014.
The opaque nature of the two loans caused alarm in Trump Media. In the spring of 2022, Trump Media's then-chief financial officer Phillip Juhan weighed returning the money, but it was never returned. The two payments ostensibly came from two separate entities, Paxum Bank and ES Family Trust. The money was wired through Paxum Bank, which has a history of providing banking services for the pornography and sex worker industries.
Trump Media's since-ousted co-founder turned whistleblower Will Wilkerson alerted the US attorney's office for the southern district of New York to the payments on 23 October 2022. It is unclear whether Trump, who was the chairman of Trump Media at the time, was aware of the opaque nature of the two loans.
The extent of the exposure for Trump Media and its officers for money laundering remains unclear. Prosecutors need to show that the defendants knew the money was the proceeds of some form of unlawful activity and the transaction was designed to conceal its source. However, the optics of borrowing money from potentially unsavory sources could cloud Trump's image as he seeks to recapture the White House in 2024.

Sources: The Guardian, Forbes
BCAMS Magazine, the 15th issue!
The independent livecam industry resource for news and tips & tricks for cam models and camsites.
Our February edition of BCAMS Magazine is here to tantalize!
We start with featuring over ten hot cam models that will leave you breathless. We then explore the UK's Sexual Wellness Spending Habits and the most Influential Financial Media Organizations, where women are taking the reins and creating a powerful legacy.

BCAMS Magazine also offers tips for young married couples on How To Keep Life From Ruining A Marriage in 2023 and Redefining the Soulmate: Celebrating Love Beyond Valentine's Day.
In selfcare and sexual wellness, we have Uncovering The Fetish Videos Lurking on TikTok and Enhancing Your Live Cam Show With the Top 5 Erotic Toys.
Finally, in tech and IT, we have an article on Managing Your Business Efficiently With Studio.cam application for camming studios – the must-have application for any camming studio.
Don't miss out on the February edition of BCAMS Magazine – it's an absolute must-read!
BCAMS Magazine, the 14th issue!
The independent livecam industry resource for news and tips & tricks for cam models and camsites.
Hello and welcome to BCAMS Magazine 14th issue!
Dear friends, it is evident that this upcoming year holds much promise, and we look forward to a time of business opportunities and great celebrations! Happy New Year!
If you get the chills, some of the most amazing beauties are here to warm you up! Don't miss our Interview Series Christmas Special! The best possible treat on a cold winter day, we'd say! Get ready for some hot, spice sprinkled interviews!
"BCAMS Magazine is a fast-growing one, and each issue proved the strong connection made with the live cam industry. Thank you for your trust and support."
Moving on, our annual spotlight shines on the official winners of the BCAMS Expo Awards 2022. Hats off to the people who have been putting in consistent efforts to make a positive impact in this industry!
We discuss the Top 10 Most Profitable Youtube Niches in 2023 and how to make money as a content creator, according to influencers.
We also recorded the major online fashion events in 2022, influencing movements and setting trends. We explain why PH Make-up is trending on TikTok.
Furthermore, for this upcoming year, we identified the top 2023 wellness trends, so let's check them out!
All this and more awaits you in our third issue of BCAMS Magazine!