If you dream of meeting a sexy blonde, now is the right time! We present to you delightful MsCaitlynBrooks who shared her hot secrets with us! This captivating model has a magnetic effect on everyone without any exception! There's no point even trying to escape her charm! She's bursting with crazy energy and openness, evoking a hurricane of emotions.
Do you work exclusively on only one cam site? Or do you prefer several cam sites?
Streamate 🙂
Do you have a secret power?
Squirting, haha sometimes it goes 5-6 feet!
What is your biggest turn-off?
Disrespect; being rude, mean or entitled. Be kind bro, it's sexy
What would be the next step in your career?
I've got my eye on some bigger companies and collaborations before I try to find out how to give all the knowledge I've gained back to women in the industry; I'm not sure how yet but we shall see.
What is the main quality that you seek in others?
Kindness easily. Kind genuine people light up a room.
If someone wrote a biographical book about you, what would be the title?
Caitlyn real life Barbie.
Where is the strangest place you've ever had sex?
Strangest maybe not but most epic, was defiantly driving on a road trip and pulling off on the side of the road to fuck in the middle of the night. On the hood of the car. It was insane to listen to the cars go by as fast as they were while cumming.
What's your favorite family recipe?
Mmm, my great grandmother was from the Philippines and her food was like home. Sinigan and arroz caldo- I still make them when I miss home.
Do you prefer to give or receive?
I'm the gift that keeps on giving.
Have you ever tried using food during foreplay?
I'm a foodie; food is for okay feed me fuck me and feed me again. Please.
Where on your body is your favorite place to be touched? And how?
Mmmm where DON'T I want to be touched. I love sensation play, light touches, massages, worshiping my body with your hands and let me show you how excited I get 😉

CamSoda Model & AVN Nominated BBW Star Missy Deep Signs with modelRED
Super talented, AVN-nominated, sexy BBW star of CamSoda & OnlyFans, Missy Deep, has chosen modelRED for representation in the adult industry.
"I saw their site, read the About Us, loved how modelRED was a fully inclusive agency across race, gender, body type, and so I reached out," then Missy Deep added, "I did the initial Zoom interview with Giovanni and Michael at modelRED and got to know them better and how they operate. When they emailed me the contract afterward, I did feel that this was a fit for me and signed!"

A powerhouse of BBW talent, Missy Deep brings a hot and sexy body of work to the table as she looks to increase the amount of content she shoots. "I have to say I have been buying her porn before we met, and my wife and I both love her stuff," said Giovanni Valentino before adding, "and it's a joy when you get to work with people whose work you enjoy. It's an honor for her to join the modelRED family – she brings a depth of presence across a lot of websites and online stores that we can't wait to help grow sales for!"


Twitter @MissyDeepX
ManyVids @MissyDeep
OnlyFans @missydeepxxx
SextPanther MissyDeep
CamSoda MissyDeep


She is an ambitious, kind-hearted sex worker passionate about empowering others and leading a healthy and happy life. With her drive and confidence, she can overcome obstacles and strive to improve. She's looking for someone who has the same life values and respect for sex workers and loves to show her partner that she cares in any way she can. Whether it be through cooking meals, giving massages, or making passionate love, Marley Maxwell is the perfect partner for someone who is looking for someone who can dominate or submit. She is the ideal combination of strong and nurturing.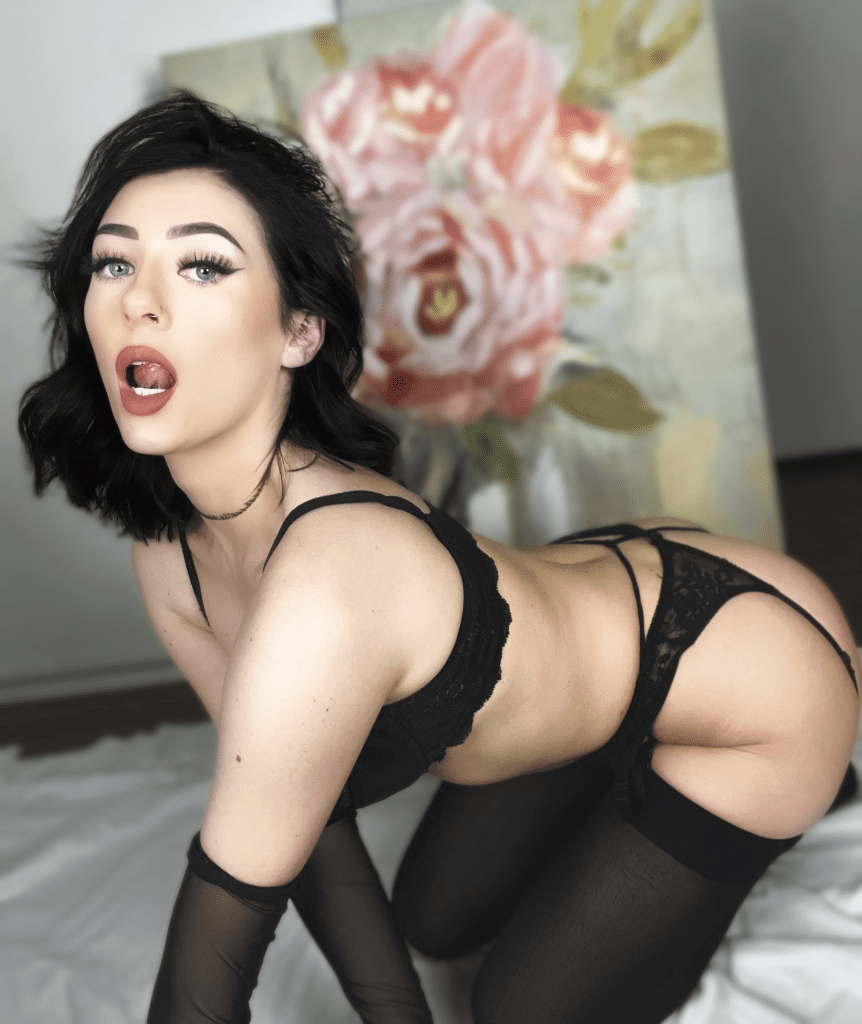 How do I define success?
I personally believe success is different for every one of us. To some, it may mean getting as rich & powerful as possible, but to me, I find that success is much simpler. Success to me is ensuring I am reaching my goals and leading a happy and healthy life, and the people in my life are as well. I also feel as though being able to push myself to do better & achieve more is being successful.
What would I like to tell my fans?
I would like to tell my fans, THANK YOU! Without such a kind and loving fan base, I would not be able to achieve what I have in the 3 almost 4 years I've been in sex work. I could not have ever imagined I'd be in the place I am now. I started camming when I was 19. I had just moved to the west coast from Florida the year before, and it's safe to say it was hard to take care of myself, being young and new to being an adult. Becoming a cam model completely changed my life and brought me stability, support, amazing people to interact with, confidence, etc. I could never thank my fans enough! All of you are greatly appreciated and valued. People who support SW are some of the kindest, most fun, and most understanding souls of them all.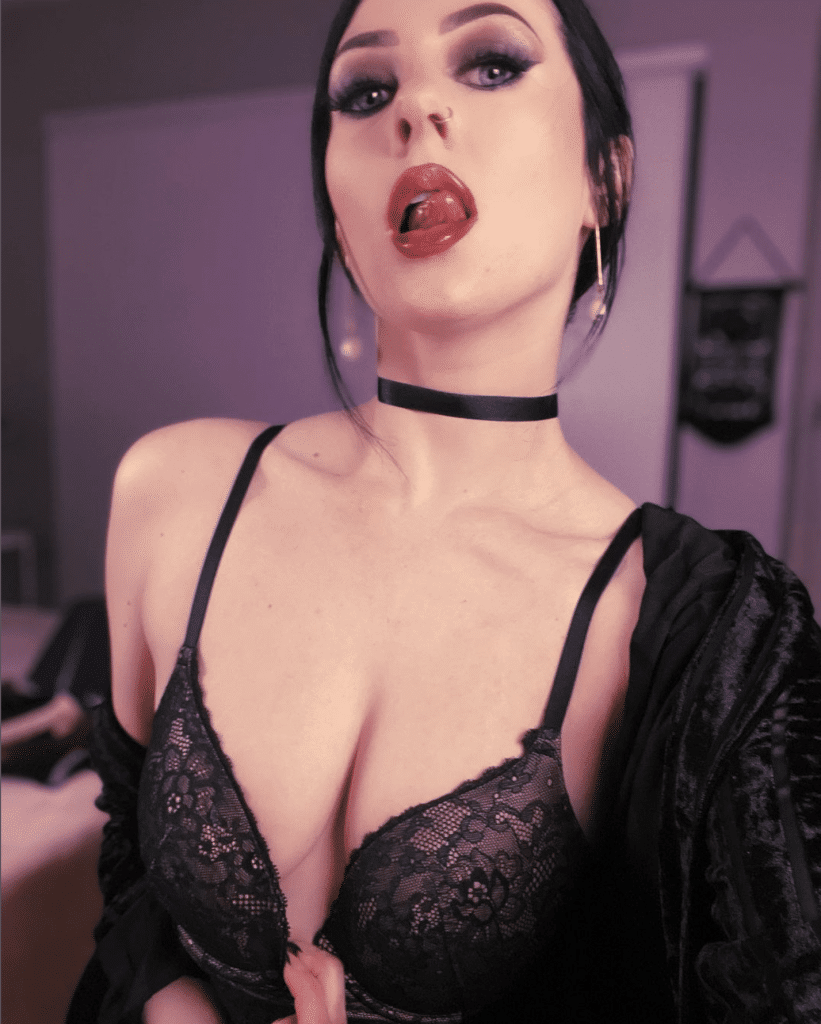 What turns you on almost instantly?
One of my biggest turn-ons would have to be people who can completely submit to me or are dominant enough to overpower me. It's something about someone being so willing and passionate to do whatever I ask that completely makes me melt. "Yes, ma'am", "whatever you want", "I'm so thankful" – those phrases are music to my ears. But on the other hand, a person who can dominate me and have me on my knees, willing to please them however they want… now that's pure pleasure. It's hard to choose just one thing that turns me on when there are so many things!
What qualities do I look for in a partner?
Someone with drive, a kind heart, a sense of humor, and extremely down to earth. Being extremely romantic and touchy-feely is a plus. I love someone with confidence but not too much that they're cocky. A great partner is someone you can do everything with and love every second, even if it's just something as simple as cooking a meal together or sitting together in silence watching tv. I look for someone with the same life values as me, and of course, they need to respect sex workers and others in general. At the end of the day, the way someone makes me feel and vice versa decides if they are dating material.
How do you like to show your partner that you care?
For me, I simply love to listen to my partner's needs and fulfill them. Cooking them meals, giving massages, randomly surprising them with something they love. Having spa nights, intimate dates, and long conversations about what's on my partner's mind are all ways I show my love. Seeing my partner smile makes me happy. Any way I can make my partner's life easier, I am more than willing to help. I'm naturally very nurturing and want to show love in any way. In bed, especially. I love to morph into whatever my partner wants- if they want to be put in their place and used for my pleasure, I would happily do so. If the next day, they want to bind me up and fuck me a slut, I would love that as well. Overall though, my favorite way to show care in bed is showering them with kisses, giving lots of oral, and making slow passionate love. I followed up with lots of aftercare, of course!
She is a woman full of tenacity, courage, and ambition. She's a risk-taker, unafraid to take on new challenges, even in the face of criticism. She's not afraid to speak her mind and stand up for what she believes in, and her adventurous spirit has taken her to some of the most daring places. Tia Beanie embraces criticism as an opportunity for self-reflection and improvement, and she will never settle for mediocrity, no matter the cost. She is wise beyond her years, and her bravery and ambition will never cease to amaze her.


Do you have secret power?
I do! I've experienced some extreme things in my life, and at this point, there's almost no situation I can't handle. It's a blessing going forward but can also be a curse looking back.
How do you handle criticism?
I live for criticism: it's an opportunity for self-reflection and self-improvement.
What drives you to succeed?
Criticism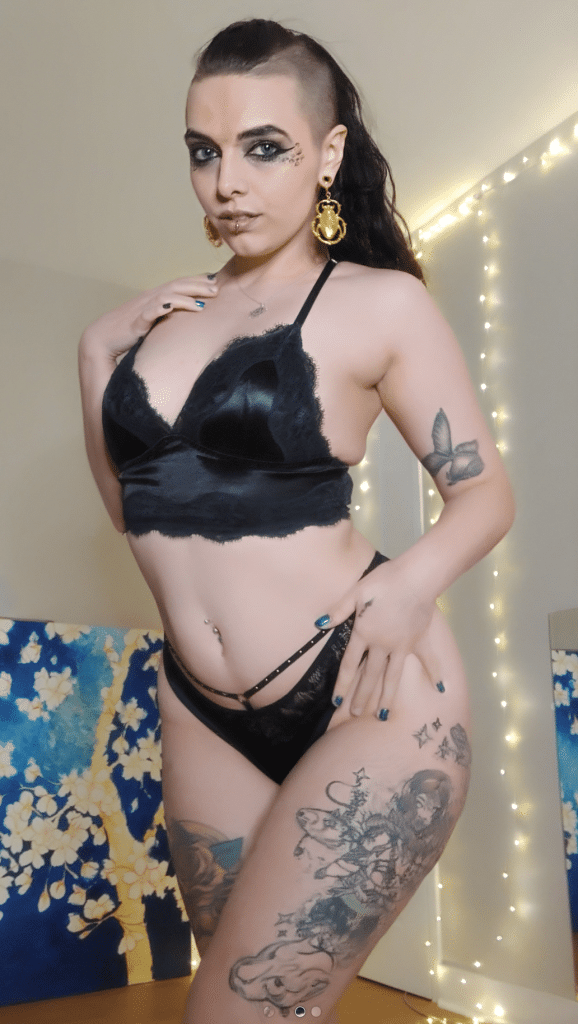 Do you have any regrets since you started camming?
I technically "started" camming in 2014 and took a six-year hiatus. My only regret is taking that break. I always wanted to get back into it, but I wasted time on mediocre relationships with mediocre, jealous men. I'd never dream of doing that now.
Where is the strangest place you've ever had sex in?
I had unmarried sex in a country where it's highly illegal. Luckily for me, the majority of hotels make exceptions for western tourists, and I wasn't arrested.
What's the stupidest excuse to get out of a bad date?
It wasn't to get out of date, but I once called off a date 51 minutes in because he told me inbreeding was a myth. He left thinking I was the weirdo. I hope to one day achieve that level of audacity for myself.