It's time to build the LGBTQ+ Community's Future
Pride Month is a time to reflect on the history of the LGBTQ+ community, a term we use to include a wide and diverse range of individuals, including those who are non-binary and gender non-conforming. Apart from all the celebrations happening this June all around the world, it's very important not to forget the specific needs of the community and to consider addressing them for building a better future.

Pride gatherings are rooted in the arduous history of minority groups who have struggled for decades to overcome prejudice and be accepted for who they are. The original organizers chose this month to pay homage to the Stonewall uprising in June 1969 in New York City, which helped spark the modern gay rights movement. Most Pride events take place each year in June, although some cities hold their celebrations at other times of the year.

Who celebrates it?
Pride events welcome anyone who feels like their sexual identity falls outside the mainstream, although many straight people join in, too. LGBTQ is an acronym meaning lesbian, gay, bisexual, transgender and queer.
The term sometimes is extended to LGBTQIA, to include intersex and asexual groups. Queer is an umbrella term for non-straight people; intersex refers to those whose sex is not clearly defined because of genetic, hormonal or biological differences; and asexual describes those who don't experience sexual attraction. These terms may also include gender-fluid people, or those whose gender identity shifts over time or depending on the situation.
How did it start?
In the early hours of June 28, 1969, police raided the Stonewall Inn, a gay bar in New York's Greenwich Village, and began hauling customers outside. Tensions quickly escalated as patrons resisted arrest and a growing crowd of bystanders threw bottles and coins at the officers. New York's gay community, fed up after years of harassment by authorities, broke out in neighbourhood riots that went on for three days.
The uprising became a catalyst for an emerging gay rights movement as organizations such as the Gay Liberation Front and the Gay Activists Alliance were formed, modelled after the civil rights movement and the women's rights movement. Members held protests, met with political leaders and interrupted public meetings to hold those leaders accountable. A year after the Stonewall riots, the nation's first Gay Pride marches were held.
The criminalization of sex work and the LGBTQ+
The LGBTQ+ community still faces many challenges, including their disproportionate likelihood to face violence, harassment, and abuse. Here are the facts:
Members of the LGBTQ+ community often face hate crimes, and sexual assault was one of the most commonly reported hate crimes by LGBTQ+ individuals, according to studies collected by the National Sexual Violence Resource Center.
Almost half of all transgender people have been sexually assaulted at some point in their lives, and these rates are even higher for trans people of color and those who have done sex work, been homeless, or have (or had) a disability.
Black trans women in particular face violence at disproportionate rates due to intersecting racial prejudice, sexism, and transphobia, according to the Harvard Civil Rights – Civil Liberties Law Review.
Sex workers aren't always a part of the conversation about police brutality, but they should be. Police regularly target, harass, and assault sex workers or people they think are sex workers, such as trans women of colour. The police usually get away with the abuse because sex workers fear being arrested if they report. If we lived in a world that didn't criminalize sex work, sex workers could better protect themselves and seek justice when they are harmed.
Protecting sex workers from police violence is just one of the reasons we need to decriminalize sex work. It would also help sex workers access health care, lower the risk of violence from clients, reduce mass incarceration, and advance equality in the LGBTQ community, especially for trans women of colour, who are often profiled and harassed whether or not we are actually sex workers. In 2020 the call for decriminalization has made progress, but there are still widespread misconceptions about sex work and sex workers that are holding us back. Some even think that decriminalization would harm sex workers.
Sex workers deserve the same legal protections as any other people. They should be able to maintain their livelihood without fear of violence or arrest, and with access to health care to protect themselves. We can bring sex workers out of the dangerous margins and into the light where people are protected and not targeted by the law.
Internet technologies have also enhanced sex workers' safety by shifting work indoors and providing them with tools to screen their clients through background checks and consultations with other sex workers. Of course, internet technologies are not accessible to everyone and they also come with risks. Internet access is costly, and thus affluent sex workers are more able to access and benefit from online technologies than their less affluent peers. Alongside and linked to class disadvantages, there is growing evidence of racial stratification in online sex work, as those with white bodies are often more privileged and profitable, particularly in emerging sub-sectors of the industry like webcam modelling.
Arab nations go rainbow hunting
This June, several Arab nations launch campaigns specifically seeking to find and quash any support for the LGBTQ community. Lebanon was the latest nation to join the crackdown, with Interior Minister Bassam Mawlawi issuing a letter a week ago to Lebanese security forces ordering them to break up any events that "promote" homosexuality.
Kuwait's Ministry of Commerce and Industry put out the message on social media last week that citizens should inform the government about any products adorned with a rainbow flag, so that officials could remove the offending products.
To avoid confusion, the ministry issued a guideline to differentiate between a "normal rainbow" and the LGBTQ rainbow. The "normal" rainbow has seven colors, it said, while the one that "violates public morals" has six colors, it said in its post, which carried a "participate in censorship" hashtag.
Saudi Arabian officials launched a nearly identical campaign earlier in June.
The Ministry of Commerce posted a video (below) on social media showing officials seizing rainbow-colored products, including toys, handbags and accessories, which they said carried "symbols and connotations that encourage homosexuality and contradict nature."
The International Lesbian, Gay, Bisexual, Trans and Intersex Association's 2020 report on "State Sponsored Homophobia" around the world noted that Kuwait, Saudi Arabia and Lebanon were among 69 nations that have laws banning homosexual acts.
Saudi Arabia, the report noted, was among six United Nations member states where "the death penalty is the legally prescribed punishment for consensual same-sex sexual acts."
Helem (Arabic for Dream), an NGO that works in support of LGBTQ people across North Africa and Southwest Asia, said in a statement that it was "perplexing why, in a country whose citizens have no electricity, no medication, no access to clean water, and no social security, and 30% unemployment the minister thought to prioritize LGBTQ events as the biggest threat to national security."
"The deliberate act of inciting moral sexual panic and targeting LGBTQ individuals is a very old, superficial, and commonly used tactic by failed regimes to draw attention away from economic and political disasters," the organization said.
Read more articles in our magazine

Enhancing Your Live Cam Show with Top 5 Toys
Live cam shows are becoming increasingly popular, and with that comes a need for more advanced, interactive toys that can help make the experience even more enjoyable for viewers and performers alike. From the iconic Lush Vibrator from Lovense to the sophisticated Cowgirl sex machine, there is a whole world of toys that are perfect for live cam shows. Let's take a look at some of the most popular toys that are making waves in the live cam industry.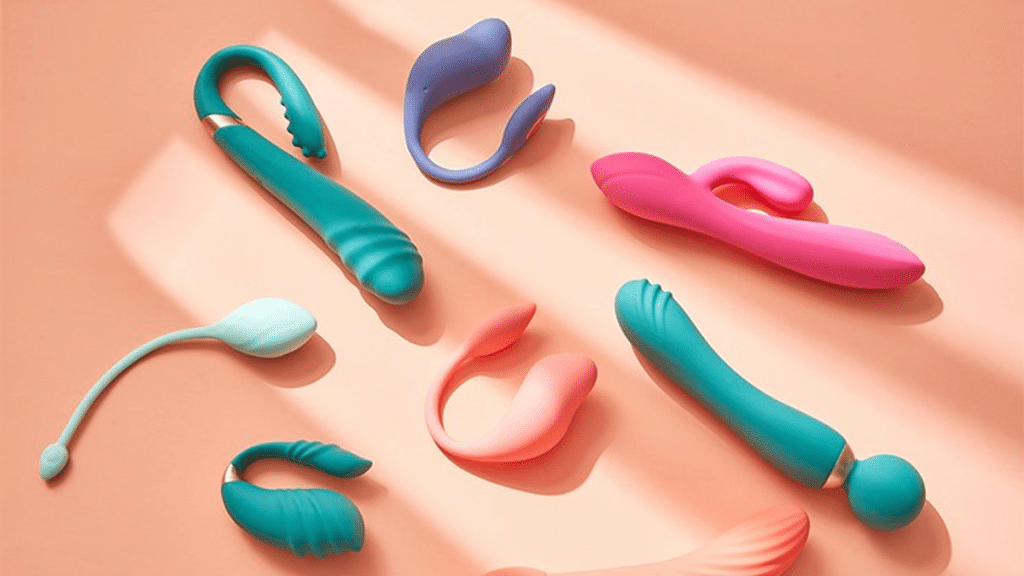 1) The Lush Vibrators From Lovense
The Lush Vibrator from Lovense is one of the most iconic toys in the live cam world. Shaped like a U, it is designed to hook inside of a cam girl, stimulating both her clitoris and G-spot at the same time. The result is often an orgasm so intense that it can bring some models to their knees. Moreover, the toy is Bluetooth-controlled, meaning that viewers can take control of the toy's power and send the cam girl into sexual ecstasy. It is a powerful tool that can't be faked, and it is no wonder it is a popular choice for live cam shows.
2) The Cowgirl
The Cowgirl is a high-end sex toy designed to provide intense pleasure to the user. It is shaped like a bucking bronco and works by sending a pulse of vibration through the user's private area until they reach an orgasm. It can be controlled via an app, meaning that viewers can take up the ante of the vibrations and send the cam model's pleasure into the stratosphere. It is a powerful toy that can be incredibly enjoyable to watch and use.
3) Some Sex Machines are Described as the Bugatti of Robotic Sex.
Sex machines are becoming increasingly popular in the live cam world, and for a good reason. These formidable and industrial-looking machines can provide incredible pleasure to a user, and many of them are Bluetooth-controlled, meaning that viewers can take control of the machine's speed, power, and position. Some of these sex machines are so powerful that they have been compared to having sex with the Terminator, and others have been described as the Bugatti of robotic sex. If you want to see a cam girl take one of these machines on, you will usually need to go into a private room with her.
4) Liberator Pillows
Liberator Pillows are perfect for helping cam girls stay comfortable while performing. They are also great for helping them to achieve awkward positions that their fans love. Many of these pillows are fully customizable and come with special compartments for toys and accessories, making them incredibly convenient. They are also incredibly easy to clean, making them a great choice for live cam shows.
5) A Magic Wand
The magic wand is another iconic toy in the live cam world. Originally designed as a massage aid, it is now a staple of the industry and rarely fails to bring about a hypnotic orgasm. It is usually quiet enough not to be distracting and is a great way for cam models to keep their viewers coming back for more.
The Technological Advances in the Live Cam Industry are Skyrocketing!

The live cam industry is rapidly advancing, and it is clear that there is a strong bond between some of the world's most advanced sex toy companies and some of the most cutting-edge live sex cam sites. The possibilities for the future of live camming are endless, and it is certainly something to look forward to.
Uncovering the Fetish Videos Lurking on TikTok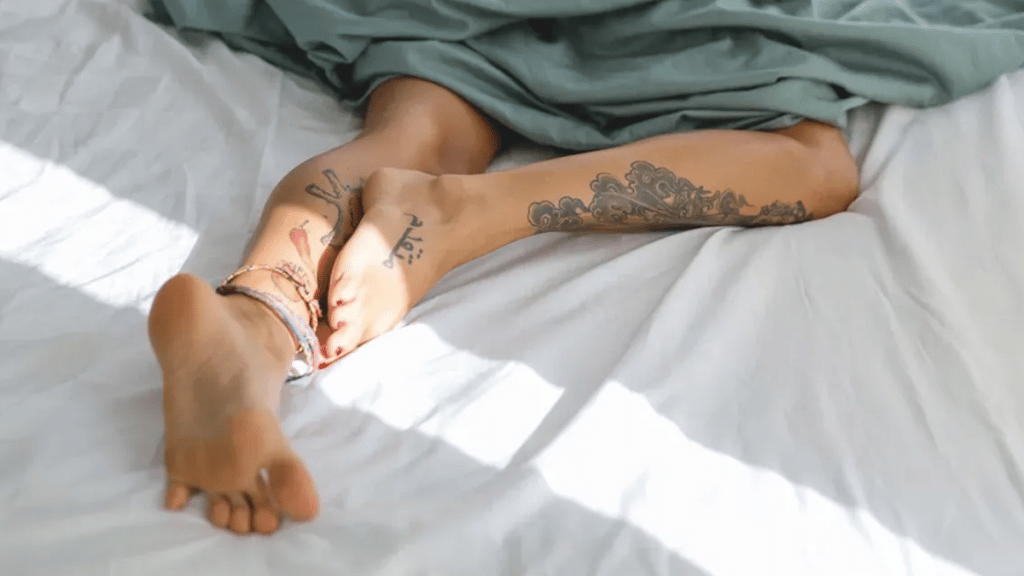 It's no secret that TikTok is full of videos that are seemingly innocent but are actually disguised as fetish content. From bizarre life hacks to footage of someone being tied up, these videos reflect what some people find erotic. What's more, these videos are being watched by children, which is the minimum age requirement for the app.

Foot fetishists, food fetishists, and those fascinated by messiness have all found a home on TikTok. While the platform does not allow videos that depict sexual fetishes, the definition of what constitutes a sexual fetish can be blurry.

Videos that appear to show a spray-on tattoo application, or a bride cutting a bridesmaid's dress, can appear to be harmless but are actually porn for someone. To spot hidden fetish videos, we can think back to Supreme Court Justice Potter Stewart's famous phrase: "I know it when I see it."

Videos that feature cheesy soundtracks, leering camera angles, and an excessive buildup to an anticlimactic reveal are all signs of potential fetish content. Foot fetish videos are particularly popular, with videos showing people giving foot massages and stepping on gross items. Food fetishism is also prevalent, with videos featuring feeding fetishes and weird recipes.

Sploshing is another popular fetish involving someone being covered in a messy substance, such as food, mud, slime, or paint. Although it's unclear what kind of effect this content may have on children, it's worth noting that it's out there and being watched. Letting people who will do anything for views potentially influence the psyches of our youth is a dangerous experiment that we're conducting on humanity.
Survey Reveals: 3 out of 4 Teens Have Been Exposed to Online Pornography by Age 13
A survey from Common Sense Media, a nonprofit child advocacy organization, has revealed that most teenagers have been exposed to online pornography by the age of 13, with 12 being the average age of first consumption.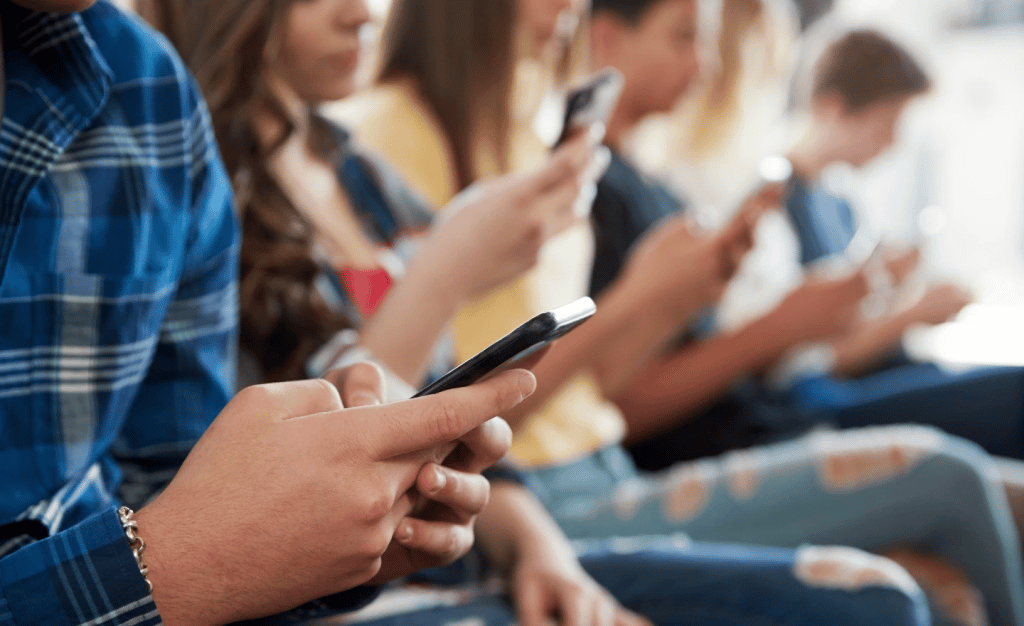 Of over 1,300 teens between 13 and 17 surveyed, 73 percent reported having seen explicit content, 44 percent have done so intentionally, and 58 percent accidentally. As the proliferation of pornographic material on the internet has made it easier for youth and teens to consume, certain states have taken action to protect children from the dangers of online pornography. For example, Louisiana now requires those looking to view pornographic websites to present a government-issued ID.
The survey also found that LGBTQ+ youth are more likely than their peers to consume pornography, with many citing it as a way to explore their sexuality. Additionally, most respondents feel "OK" about the amount of pornography they consume, but half of them expressed feelings of guilt or shame afterward.
Overall, the survey highlights the need for greater education on the potential dangers of online pornography. Those viewing the content may be too young to understand, potentially leading to poor mental health, sexual violence, or other negative outcomes. In addition, older teens who consume pornography may have unrealistic or dangerous expectations of healthy sexual relationships.

commonsensemedia.org