I fell in love with a cam girl
What happens when you want to start broadcasting in the live cam industry, but you don't want anyone to know who you are? You have to find new ways, right?! Well, here you have a new way to go live without showing the real you!
As I was wandering on the website pages, doing some research, I came across a forum, and OMG, I found so many interesting conversations there! Across those conversations, I found a post that caught my attention.
It was the post of an Australian man who was really wishing to enter the streaming industry but he would never want to reveal his identity. So he found another option, he created this anime girl, who would match his eyes, face, lips, movements, everything, but no matter how much he wanted to adapt his deep male voice to sound like an anime girl.
I wonder why he didn't create an anime boy? Wouldn't that be much easier?
Anyways, at first, he tried different kinds of voice software, but he didn't have the results he wished for. So, he had the idea to search for a cam girl whose room was a quiet one so he can do a partnership with her, to use her voice with the anime's girl programming. After exploring all the cam sites he was targeting, he eventually found a Colombian broadcaster with a quiet room.
At the first glance, she would perfectly fit his project, but the only problem was that she would not speak English at all. This would stay in the project's way. But they kept on talking, and they got to know each other. He saw what a nice and hard-working girl she was, which he was fascinated to find out. The only thing that he didn't agree with was that she was working such long hours for an agency that was taking their percentage of her income.
He offered to help her leave the agency and become an independent broadcaster, and she swapped to shine and multi-platform broadcasting. All of these things happened over a year ago, and he's still helping her ever since. Of course, they couldn't become partners in the anime girl's project due to her not speaking English.
The moment they started to become a couple was a few months later, and in August 2021 they even got married online, which is not legal by the way. What is very interesting is that she doesn't speak English, and he doesn't speak Spanish, but somehow they managed to have a beautiful relationship so far, and they are even thinking of permanently moving together and having a proper wedding.
So my second question is, would you dare to fall in love with a cam girl? Are you so open-minded to understand what her job entitles?
The way I see it, there are only 2 possibilities:
either you can be like the Australian guy, whose story you've just read, and be really open-minded. In this case, the relationship would be a successful one.
You could be that man who can get really jealous of the thought that your girlfriend can be seen by millions of men who are thirsty to get her to fulfill their fantasies. In this case, it would be healthier to stay away from these beauties.
So, when it comes to LOVE there are no boundaries to stop someone from falling in love. It's so beautiful to see people go overboard and do something out of nothing!
When it comes to streaming, you have millions of ways to reinvent the concept, the only thing you need is will power!
Read more articles in our magazine

Fitwife Jewels: Bodybuilding Champion, Porn Star, and part of the EXXOTICA Miami Hotwife Tour
(HOUSTON, TX | July 11, 2023) – Fitwife Jewels – a porn star and member of the modelRED family of actresses, took home multiple honors during a national bodybuilding contest in late June. Placed 1st in the 45 & Above Category, 1st Place in Class C (class based on height), and taking 4th overall.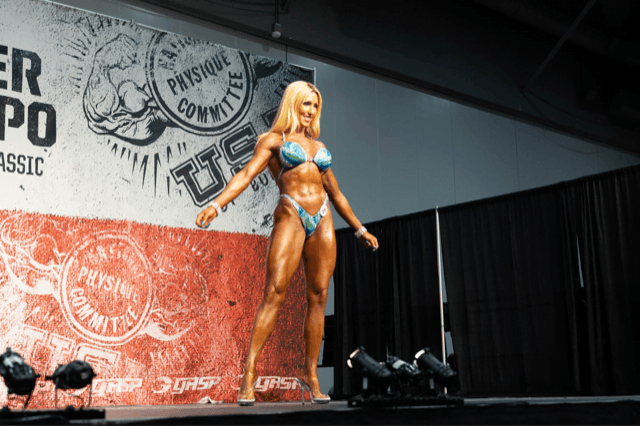 "We're proud of Jewels! Her bodybuilding talent and care of her physique is impressive – I think she can pretty much bench press myself and the entire family of models at modelRED a few times over and then some," noted modelRED co-owner Giovanni Valentino, continuing, "We're happy she is a part of modelRED and she definitely is someone we can look up to in terms of striving for excellence."

Ms. Jewels rounds out her array of talent by being a member of The Hotwife Tour coming to Miami during EXXXOTICA from July 13-16. "I have been a part of the Hotwife Tour for some time," says Ms. Jewels, "it's a part of who I am, what my audience loves, and it's a wonderfully hot group of women that I am honored to tour with."
Hotwife Jewels is ready for shoots, and you can book Hotwife Jewels thru her modelRED page for your next shoot.

Get to know Hotwife Jewels wherever you get your porn:
Twitter @FitwifeJewels
OnlyFans @fitwifejewelsvip
Trans Model Triumphs as Miss Netherlands, Outshining 9 Million Female Competitors
In a groundbreaking moment, Rikkie Valerie Kollé, a remarkable trans model and actor, has achieved an extraordinary milestone by winning the prestigious Miss Netherlands crown. This remarkable achievement places her among a select few trailblazers, as she becomes only the second openly transgender woman to earn the opportunity to compete in the highly anticipated Miss Universe pageant, scheduled for later this year.

Overflowing with joy and pride, the 22-year-old Kollé took to Instagram to share her exhilaration with the world. In an awe-inspiring post, she exclaimed, "I DID IT!!!! Yes, I'm trans, and I want to share my story. But above all, I am Rikkie, and that's what truly matters to me. I have accomplished this incredible feat through my own strength and have cherished every single moment."
Further on, in the heartfelt caption, she expressed her desire to be a beacon of inspiration to individuals worldwide, writing, "Wherever you may find yourself in this vast world, I want to be there for you, serving as the role model I yearned for during my own formative years."
Concluding her Instagram post, Kollé exuberantly declared, "Onward to countless more thrilling adventures! I am eagerly anticipating the journey towards @missuniverse. Let's make sure we're ready! So much excitement!!!"
Kollé's triumphant win not only signifies a significant step forward for inclusivity and representation but also highlights the immense talent and strength she possesses. As she embarks on her remarkable journey to the Miss Universe pageant, the world eagerly awaits the chance to witness her grace, beauty, and unwavering spirit shine on the global stage.
Beach Party Week at Rick's Cabaret New York
NEW YORK — Rick's Cabaret New York will hold a Beach Party theme week from 7/11
through 7/16, featuring the beautiful Rick's Cabaret Girls stripping out of bikinis and
sexy summer outfits at the three-story Manhattan club known for its warm hospitality
and an abundance of eye candy.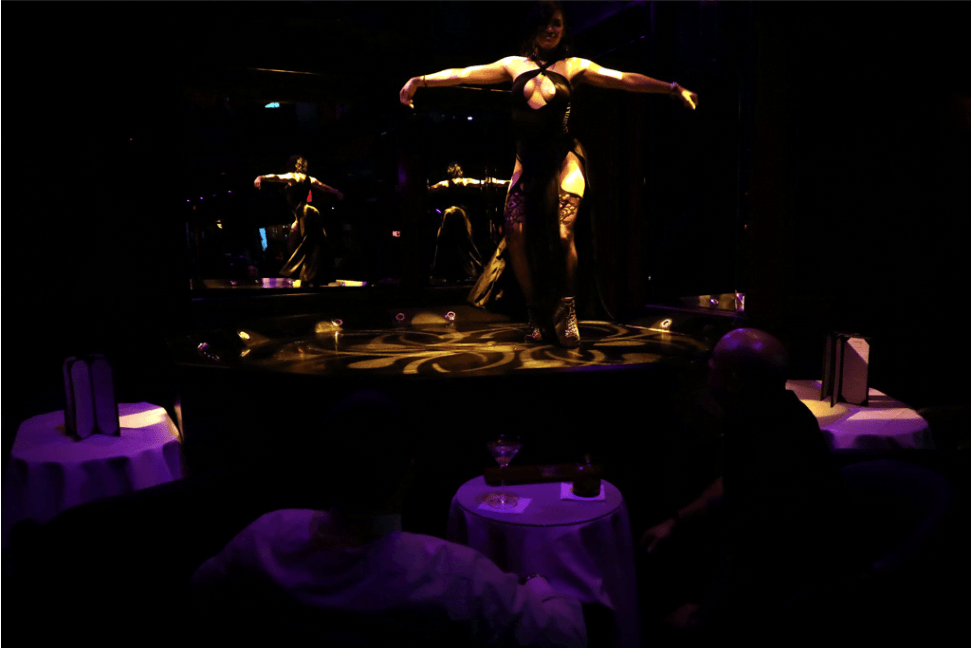 "I can't wait to show off and then take off the new bikinis I just bought," said Rick's girl
Michelle. "Come flex, pop some bottles, and party and play with us. Summer is in full
effect!"

Specialty drinks such as zesty Mojitos, a multitude of flavored Margaritas, and other
tempting delights have been added to the club's cocktail list.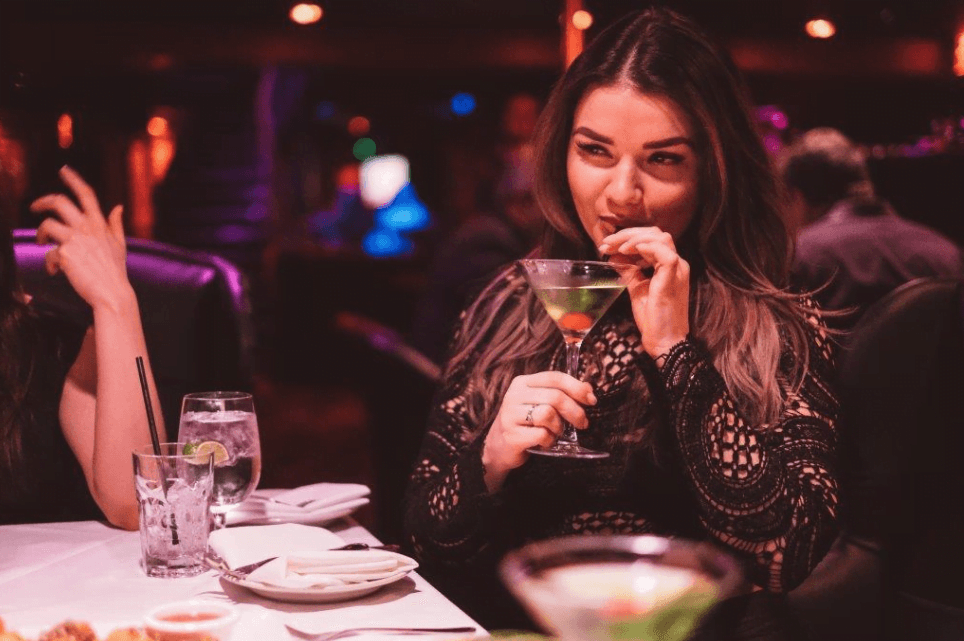 Rick's Cabaret is conveniently located in the heart of Midtown Manhattan at 50 West 33
Street, right across from the Empire State Building and just one block from Madison
Square Garden. Known for its gorgeous girls, the award-winning club also has its own
top-rated Rick's Steakhouse, which serves daily lunch specials, dinner, and late-night
supper.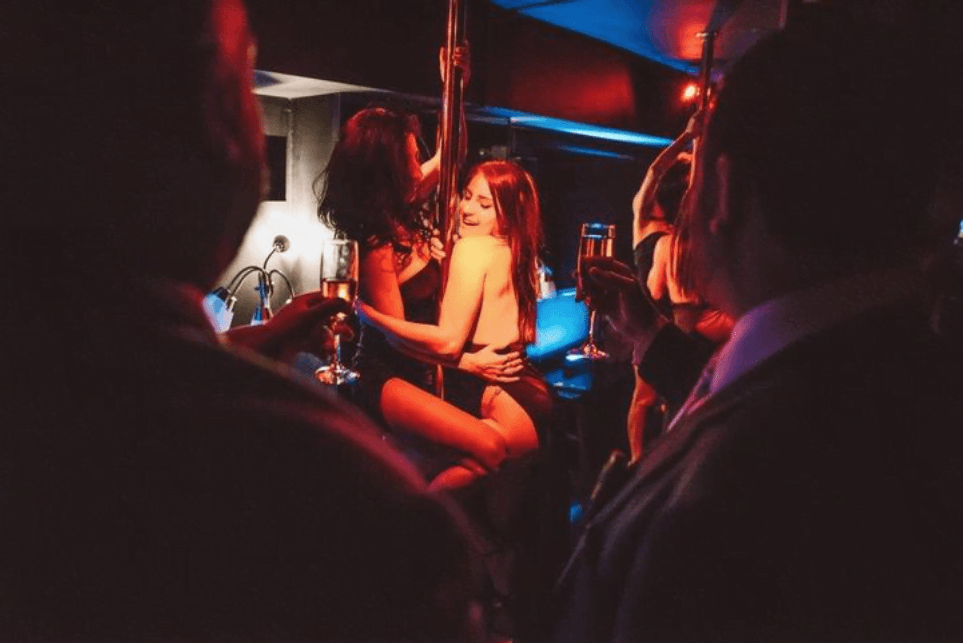 Rick's Cabaret New York
RICK: NASDAQ Listed
Beautiful Entertainers
Three Floors of Fun
VIP Suites, Deluxe Sky Boxes
Rick's Steakhouse, Open Late

Contact: R. Greco, Jr. 201-745-7431 ra*************@gm***.com