Can you enjoy sex without orgasm and have fun without the hot finale?
The experience that orgasm comes when it wants (or not) is familiar to most women. That's why here comes a plea for enjoyment instead of pressure to perform. This is better for you and love – and now it even has a name: Karezza (also known as Coitus reservatus).
However, this does mean above all that you don't need the ejaculation of the man to have good sex. But even women don't have to put themselves under the pressure to come either.
The two partners practically always come. Annoying, but normal, research confirms: Women come in a relationship about 80 percent of the time, singles about 70 percent, according to a study by the University of Indiana. This discrepancy is then called the "orgasm gap".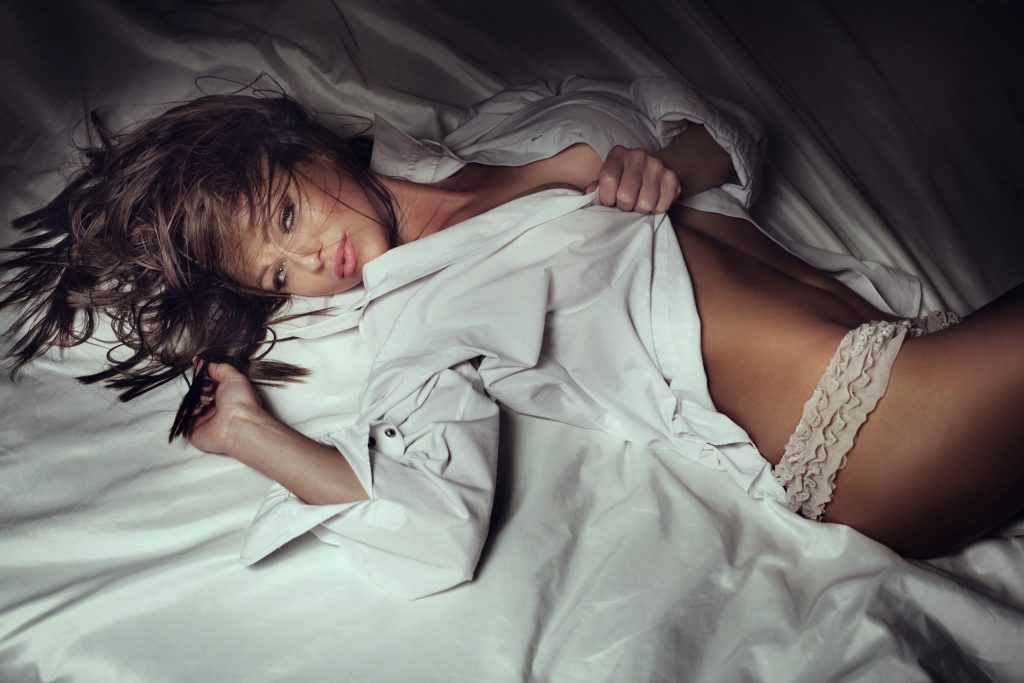 Why do women often not have an orgasm?
There are many possible reasons for a lack of climax. One of the most important: Lack of stimulation. For many women, sex is the sub-optimal pathway to orgasm because the clitoris is not sufficiently stimulated.
But over-stimulation in the central nervous system can also be to blame: stress and distraction cause more trouble for women than men.
The male brain is designed to ward off all distractions – the female one not so much. Perhaps because only the orgasm of the man is necessary for reproduction?
What other reasons are there for orgasm problems?
Of course, the form of the day also plays a role. In addition, medications such as antidepressants, anxiety, neurological problems can also hinder the pleasure high.
Even the social claim that you also have to function in bed can be stressful: "Many feel stressed by the pressure of having to come," says sexual physician Dr. Elia Bragagna from Vienna. "But achieving an orgasm and having to make an effort for it doesn't fit together."
According to Bragagna, 76 percent of women are happy in love and life, even if they don't always experience a climax. Orgasm is a possibility, not a duty.
Of course, sometimes the man needs a helping hand too – so why not read our article about sex tips for men for some great ideas.
Can sex be better without an orgasm?
Simple answer: Yes, it can. And that's when you're more likely to get involved in the sex itself and not work too hard towards a goal. This also means: Don't just consider "the one" as sex.
Many couples equate sex with penetration. With the result that everything else is degraded to "foreplay" before it goes on to the "real thing".
For many women, manual and oral sex is the best way to the most intense arousal. "Men should accept that women are the expert for their lust."
In addition, you should learn to appreciate the pleasure of each other in its entirety. Sex has intense moments even without orgasm, "such as the pleasure of intense closeness, the feeling of feeling the partner inside you, the fun of being birded, or the shudder when you look into each other's eyes."
That's why it's like on Instagram: Don't miss the most wonderful moments while you make an effort to stage them perfectly!

Cherry.tv and Byborg Enterprises Join Forces to Create the Best Freemium Cam Site
Karoly Papp, Byborg Enterprises's Director, shared his confidence in the collaboration. "This joint venture provides us with a great opportunity to combine our cultures and knowledge and open up new international opportunities for both of our companies."

Paul Ashworth, CEO of Cherry.tv, expressed his enthusiasm for the new partnership. "We're incredibly excited to be joining forces with Byborg Enterprises SA and LiveJasmin to supercharge Cherry.tv's growth. With the help of LiveJasmin's resources and industry knowledge, we're confident we will be able to achieve better our mission of providing the best possible experience for our users and models."
The agreement between Byborg Enterprises SA and Cherry.tv is set to strengthen Cherry.tv's services and scale them to a new level. It will also create the best freemium cam site on the market, integrating gaming and social elements. Cherry.tv's founders will maintain full control of the brand and its operations, while Byborg Enterprises SA and LiveJasmin will use their technical knowledge and expertise to assist in the process.
The Cherry.tv team will be a Platinum sponsor of the upcoming XBIZ Miami event from May 15th to 18th. They will reveal their newest major platform upgrades, which American models eagerly await.
Jessy Dubai Announces "Pop Up" Giveaway Show on Cherry.tv
Award-winning adult performer and trans model Jessy Dubai will do an exclusive live "pop up" show on March 30th at 6pm PDT on Cherry.tv.
"Surprise! I wanted to give my fans some extra fun," said Dubai. "Leave your stressful work week behind and join me this Thursday for a special "pop up" adult playtime. Watch me play and play along…maybe you'll even score a random giveaway!"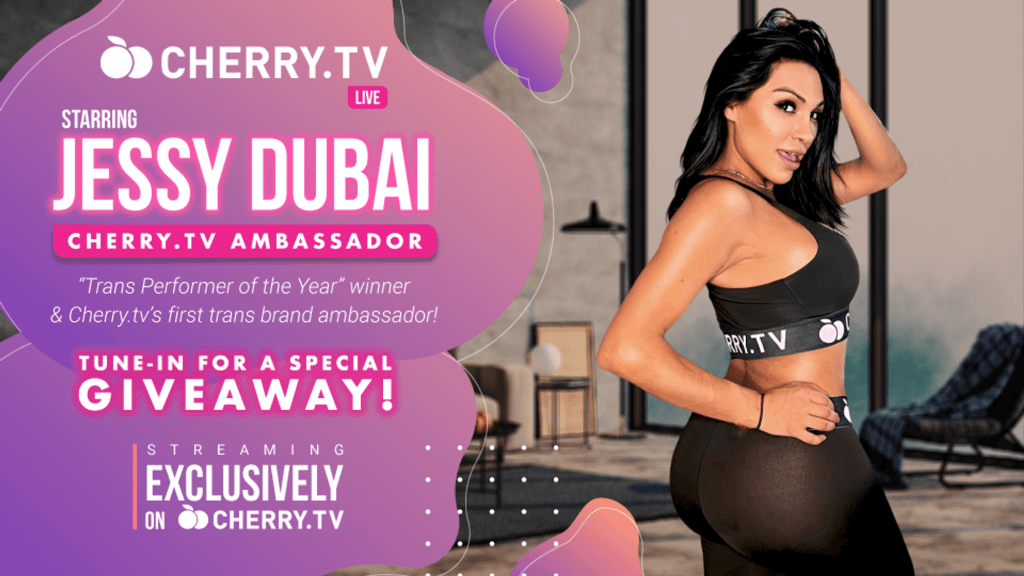 Jessy Dubai began her career as an adult performer nearly a decade ago. To date, she has starred in over 160 films and has worked with several top adult studios along the way, including: Trans Angels, Evil Angel, Devil's Film, Kink.com, Grooby, Gender X, and Transsensual. In 2016, she also won the XBIZ award for Trans Performer of the Year. In addition to her work in porn, Dubai is also a successful entrepreneur, producer, director, and club hostess.

cherry.tv
Livejasmin: Manage your inbox with new filters
Keep your fans close, and don't miss a single text!
Time is money! Save time and better manage your inbox with three new filters.

Say goodbye to endless scrolling to find unread messages. Livejasmin's unread filter will instantly display all threads that require your attention. Want to respond to members whose messages you've read but haven't replied to? Select the unanswered filter and easily follow up with them.
The pinned filter is perfect for those members you can't get enough of! Quickly find your favorite conversations with up to 50 of your members.
Your messaging experience just got better! Save time and get straight to the conversations that matter most with their new Messenger filters.
Try it out now!