Next toy generation: WOOD
It's a thing!
Bioplastic toys are being reinvented, and everything is going green!
Until now, sex toys were largely made of plastic and silicone, some of them even having included in their components phthalates.
But not anymore! Sex toy companies are quickly readapting their product lines to respond to environmental issues, now offering their premium products in greener, recyclable, and sometimes even biodegradable materials.
In the lead-up to World Environment Day on June 5, why not choose a more natural accessory for helping you reach the height of pleasure?
Taking care of yourself care be seen in a positive way, but it can be seen even better if you do it in an environmentally friendly way.
Due to the pollution intensity, like other industries such as fashion and cosmetics, sex toy companies are rethinking their production models in order to reduce their impact on the environment.
Until now, erotic toys have been made on a large scale of plastic and silicone, and components have even included phthalates — those polluting materials and chemical compounds that can, on top of it all, be sources of allergies and other irritations. And that's before we even talk about the batteries that need to be replaced regularly — or not — depending on the use of the toy.
Such observations have prompted many brands in this domain to reinvent themselves and unveil greener alternatives. Not content with offering safer devices since last fall thanks to the introduction of the first international standard dedicated to sex toys — ISO 3533 — manufacturers are also betting on materials that are much more respectful of the planet.
So what better way to respect our environment than to make wooden sex toys?
The idea may seem a bit scary, but in fact, wood is an ideal alternative to plastic when it comes to combining pleasure and sustainability.
And they have been made since 2010 by Thierry, a carpenter from Vosges, France, with wood from the famous forests of his region.
As weird as it may sound to you, this idea is a winner among the fans around the world. No chemical substances, no plastic, and definitely no battery: these sex toys allow users to reach pure bliss without harming the planet, and at a lower cost! Right now, you can find two different companies in France that make these green sex toys from local wood, and the prices are low at both of them.
There is another alternative to wood, since not everyone is comfortable using wooden erotic toys, and that is BIOPLASTIC, which the manufacturers find eco-friendly also.
And bioplastic, while some may not see it as such a green material, appears to be the most popular solution among industry players.
Womanizer is one of the brands in the news in recent months with the launch last year of its very first eco-friendly sex toy, Premium Eco. This pulsating air clitoral stimulator was designed from biodegradable Biolene, a material developed by the brand, composed of corn starch. And the intimate accessory can also be easily recycled since it can be completely dismantled.
Many other brands of adult accessories are now banking on bioplastics, such as Blush Novelties, which offers an eco-friendly version of its Gaia sex toy with Biofeel, a starch-based bioplastic that is both recyclable and biodegradable, or Natural Pleasure, which offers a vibrator made of recycled bio-sourced plastics, except for the motor, housed in a package made of recycled cardboard and paper.
Meanwhile, Ohhcean has worked on a whole range of sex toys made from plastic collected in the oceans. Help reach the ultimate pleasure while cleaning up the planet… Two birds with one stone, in short. In partnership with Tide Ocean (#tide), a company specialized in upcycling, the brand already offers three vibrating intimate accessories that provide pleasure without polluting Mother Nature.
Initiatives that prove that sexual bliss can be perfectly compatible with respect for the environment. A green revolution that probably most of the consumers are waiting for! Read more articles here

Enhancing Your Live Cam Show with Top 5 Toys
Live cam shows are becoming increasingly popular, and with that comes a need for more advanced, interactive toys that can help make the experience even more enjoyable for viewers and performers alike. From the iconic Lush Vibrator from Lovense to the sophisticated Cowgirl sex machine, there is a whole world of toys that are perfect for live cam shows. Let's take a look at some of the most popular toys that are making waves in the live cam industry.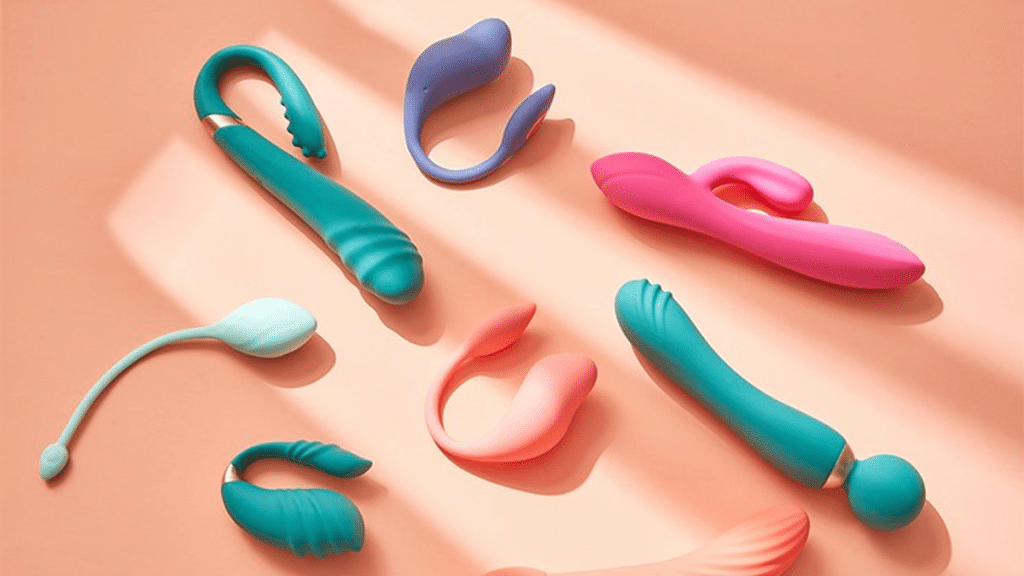 1) The Lush Vibrators From Lovense
The Lush Vibrator from Lovense is one of the most iconic toys in the live cam world. Shaped like a U, it is designed to hook inside of a cam girl, stimulating both her clitoris and G-spot at the same time. The result is often an orgasm so intense that it can bring some models to their knees. Moreover, the toy is Bluetooth-controlled, meaning that viewers can take control of the toy's power and send the cam girl into sexual ecstasy. It is a powerful tool that can't be faked, and it is no wonder it is a popular choice for live cam shows.
2) The Cowgirl
The Cowgirl is a high-end sex toy designed to provide intense pleasure to the user. It is shaped like a bucking bronco and works by sending a pulse of vibration through the user's private area until they reach an orgasm. It can be controlled via an app, meaning that viewers can take up the ante of the vibrations and send the cam model's pleasure into the stratosphere. It is a powerful toy that can be incredibly enjoyable to watch and use.
3) Some Sex Machines are Described as the Bugatti of Robotic Sex.
Sex machines are becoming increasingly popular in the live cam world, and for a good reason. These formidable and industrial-looking machines can provide incredible pleasure to a user, and many of them are Bluetooth-controlled, meaning that viewers can take control of the machine's speed, power, and position. Some of these sex machines are so powerful that they have been compared to having sex with the Terminator, and others have been described as the Bugatti of robotic sex. If you want to see a cam girl take one of these machines on, you will usually need to go into a private room with her.
4) Liberator Pillows
Liberator Pillows are perfect for helping cam girls stay comfortable while performing. They are also great for helping them to achieve awkward positions that their fans love. Many of these pillows are fully customizable and come with special compartments for toys and accessories, making them incredibly convenient. They are also incredibly easy to clean, making them a great choice for live cam shows.
5) A Magic Wand
The magic wand is another iconic toy in the live cam world. Originally designed as a massage aid, it is now a staple of the industry and rarely fails to bring about a hypnotic orgasm. It is usually quiet enough not to be distracting and is a great way for cam models to keep their viewers coming back for more.
The Technological Advances in the Live Cam Industry are Skyrocketing!

The live cam industry is rapidly advancing, and it is clear that there is a strong bond between some of the world's most advanced sex toy companies and some of the most cutting-edge live sex cam sites. The possibilities for the future of live camming are endless, and it is certainly something to look forward to.
Uncovering the Fetish Videos Lurking on TikTok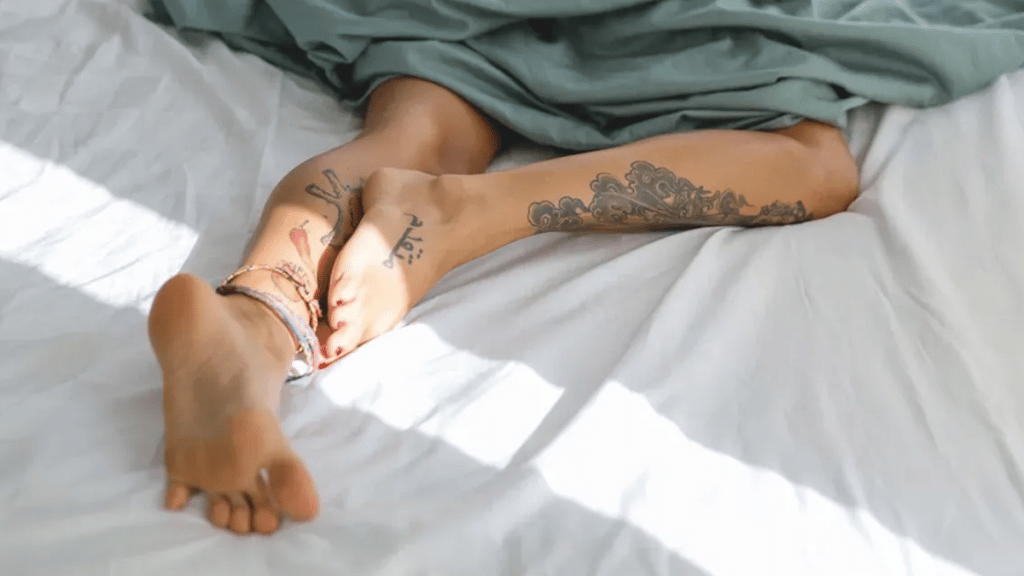 It's no secret that TikTok is full of videos that are seemingly innocent but are actually disguised as fetish content. From bizarre life hacks to footage of someone being tied up, these videos reflect what some people find erotic. What's more, these videos are being watched by children, which is the minimum age requirement for the app.

Foot fetishists, food fetishists, and those fascinated by messiness have all found a home on TikTok. While the platform does not allow videos that depict sexual fetishes, the definition of what constitutes a sexual fetish can be blurry.

Videos that appear to show a spray-on tattoo application, or a bride cutting a bridesmaid's dress, can appear to be harmless but are actually porn for someone. To spot hidden fetish videos, we can think back to Supreme Court Justice Potter Stewart's famous phrase: "I know it when I see it."

Videos that feature cheesy soundtracks, leering camera angles, and an excessive buildup to an anticlimactic reveal are all signs of potential fetish content. Foot fetish videos are particularly popular, with videos showing people giving foot massages and stepping on gross items. Food fetishism is also prevalent, with videos featuring feeding fetishes and weird recipes.

Sploshing is another popular fetish involving someone being covered in a messy substance, such as food, mud, slime, or paint. Although it's unclear what kind of effect this content may have on children, it's worth noting that it's out there and being watched. Letting people who will do anything for views potentially influence the psyches of our youth is a dangerous experiment that we're conducting on humanity.
Survey Reveals: 3 out of 4 Teens Have Been Exposed to Online Pornography by Age 13
A survey from Common Sense Media, a nonprofit child advocacy organization, has revealed that most teenagers have been exposed to online pornography by the age of 13, with 12 being the average age of first consumption.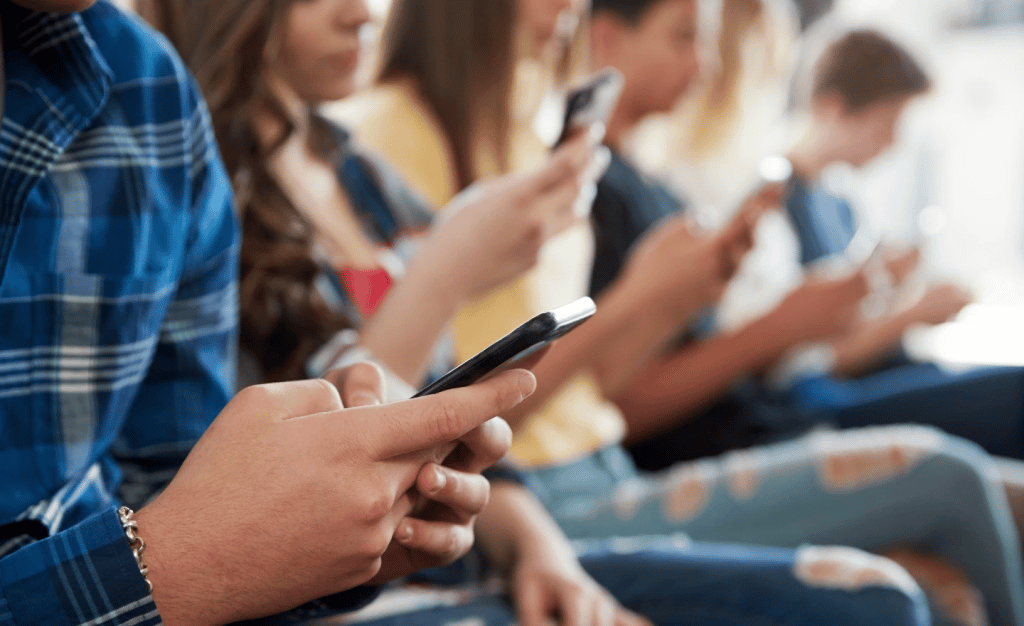 Of over 1,300 teens between 13 and 17 surveyed, 73 percent reported having seen explicit content, 44 percent have done so intentionally, and 58 percent accidentally. As the proliferation of pornographic material on the internet has made it easier for youth and teens to consume, certain states have taken action to protect children from the dangers of online pornography. For example, Louisiana now requires those looking to view pornographic websites to present a government-issued ID.
The survey also found that LGBTQ+ youth are more likely than their peers to consume pornography, with many citing it as a way to explore their sexuality. Additionally, most respondents feel "OK" about the amount of pornography they consume, but half of them expressed feelings of guilt or shame afterward.
Overall, the survey highlights the need for greater education on the potential dangers of online pornography. Those viewing the content may be too young to understand, potentially leading to poor mental health, sexual violence, or other negative outcomes. In addition, older teens who consume pornography may have unrealistic or dangerous expectations of healthy sexual relationships.

commonsensemedia.org