Do sexual Fantasies depend on gender?
Fantasies are sometimes (but not always!) a window into what people want to experience in their relationships or outside of them.
First of all, what are sexual fantasies?
A sexual fantasy or erotic fantasy is a mental image or a thought pattern that stirs a person's sexuality and can create or enhance sexual arousal. The person's imagination or memory can create a sexual fantasy. It may be triggered autonomously or by external stimulation such as erotic literature or pornography, a physical object, or sexual attraction to another person. Anything that may give rise to sexual arousal may also produce a sexual fantasy, and sexual arousal may, in turn, give rise to fantasies.
Spanish scientists have studied how some psychological variables such as erotophilia (positive attitude towards sexuality), sexual fantasies, and anxiety are related to sexual desire in human beings.
With a few valid and reliable instruments to evaluate sexual desire, the Spanish researchers have been forced to adapt by using the Sexual Desire Inventory by Spector, Carey, and Steinberg, which is a tool that enables the researcher to measure, on the one hand, the solitary sexual motivation and, on the other hand, the interest in having sexual intercourse with another person (didactic sexual desire).
This is a very important fact because "it gives relevant information about possible disagreements in sexual desire that may appear in a couple".
So, do you think men fantasize about the same things as women?
Well, think twice!
The incidence of sexual fantasies is almost universal but varies by gender, age, sexual orientation, and society. In general, the most common fantasies for men and women are:
Reliving an exciting sexual experience.
Imagining sex with a current partner.
Imagining sex with a different partner.
And in the same time, the next most common fantasies involve oral sex, sex in a romantic location, sexual power or irresistibility, and rape.
Male fantasies tend to focus more on visual imagery and explicit anatomic detail. Men are more interested in visual sexual stimulation and fantasies about casual sex encounters, regardless of sexual orientation.
On the other hand, women's fantasies tend to focus more on mental sexual stimulation and contain more emotion and connection. Thus, women are more likely to report romantic sexual fantasies high in intimacy and affection, for instance, associating their male partner with heroism and viewing them as chivalric rescuers. Evolutionary theory explains this finding, such that women may be likely to show commitment to their male partner in return for his investment of resources to help raise her offspring, thus increasing the offspring's chance of survival.
Moving forward to the types of sexual fantasies, some of the frequently emerged patterns include men's greater tendency to report sexual fantasies falling into the following categories: exploratory, intimate, impersonal, and sadomasochism.
Exploratory fantasies include those of homosexual encounters and group sex, while fantasies of watching others engage in sexual intercourse and fetishism are classed as impersonal sexual fantasies. Women are also likely to report fantasies involving a same-sex partner or those with a famous person. However, both sexes have been found to prefer intimate fantasies over the other three types outlined, including fantasies of oral sex and sex outdoors.
Sex differences have also been found regarding the Paraphilic sexual fantasies, which are those fantasies that are considered atypical, such as incest, sex with animals, and so on.
Even though the sexual fantasies defer by gender, there are still some common ones, more precisely 8:
Being dominated,
Having a threesome,
Having sex with another woman (in women's cases),
Enjoying a romp in public,
Talking about your sex life with your friends,
Having sex with total strangers,
Having sex with someone you know that's not your spouse,
Mixing pain with pleasure/BDSM and making love in a romantic place.
Finally, when describing gender and gender roles, it is essential to consider that gender roles are schemas of the self. Sexual fantasies and gender roles are relatively separate concepts that have little influence on one another. Read more articles here

Have you ever 'sexted' someone?
Sexting, or the sending and receiving of sexually explicit photos, messages or videos on mobile devices, is a trend that doesn't seem to be going away. Compared with Adam & Eve's survey results from 10 years ago, adults seem to have embraced the virtual habit.
When asked if they engaged in sexting, 42% of the respondents admitted they had, compared to only 17% in 2011. While 46% of those polled said they did not sext, that is significantly lower than the 56% polled in 2011 who said they did not. Additionally, 12% of recent respondents preferred not to answer, versus only 2% in 2011.
"Sexting can be a fun, flirty way to let your significant other know you are thinking of them during the day or when you are separated by distance," says Dr. Jenni Skyler, resident sexologist at Adam & Eve. "As a method of foreplay, sexting can set the mood and let your partner know exactly what's on your mind. I encourage sexting participants to remember that naughty photos and fantasies don't take the place of consent or communication."
They also found that the prevalence of sexting increases with age among adolescents, but not among adults, and that people who are in a relationship are more likely to engage in sexting. These results suggest that, contrary to popular belief, young adults are more likely to engage in sexting than teenagers, and sexting may be a common behavior in established young adult relationships.
Sexting and other factors
The research found that:
· Females were more likely than males to feel pressured to send sexts;
· People who send and receive sexts are more likely to be sexually active; People who send and receive sexts are more likely to engage in sexual risk-taking behaviour (e.g., unprotected sex, alcohol and drugs); and
· People who had sent or received sexts regarded sexting more positively than those who hadn't.
Some of the study's reviewed looked at demographic factors such as race, sexual orientation, education or employment status but results were mixed and no clear associations between these factors and sexting were able to be determined.
The web-based survey, conducted by an independent third party survey company, of over 1,000 American adults age 18 and up, was sponsored by Adam & Eve to study sexual preferences and practices.

New Dating Trend Prioridating
You don't need to hold your sex, dating, love, or relationship life hostage for a perfect someone. Newsflash! No one is perfect. The quest for the best one has left many suitable people blue-ticked.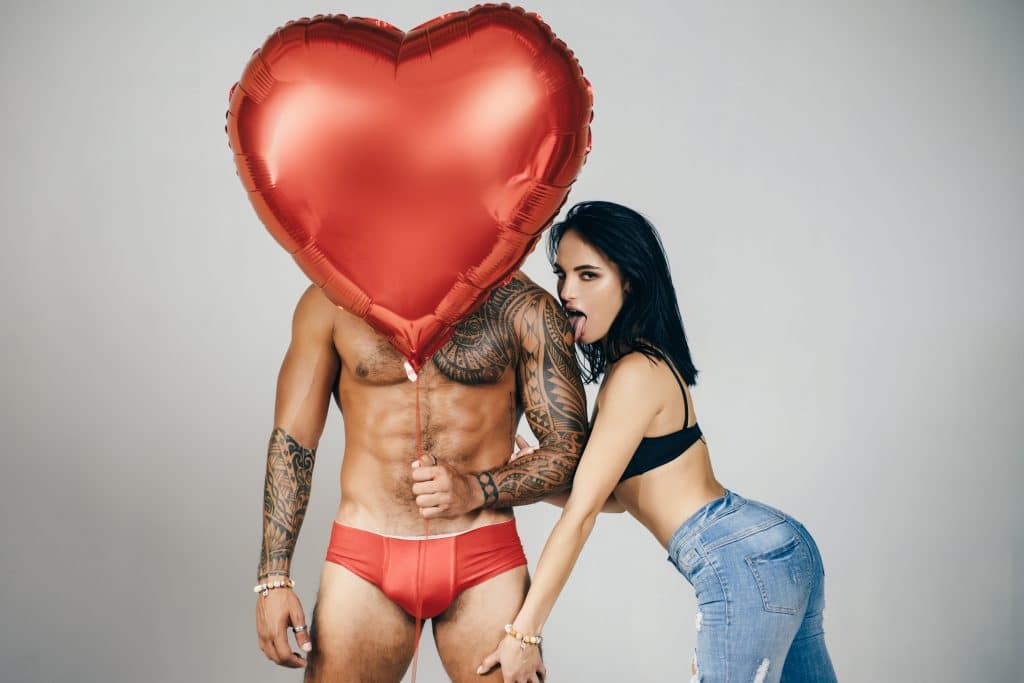 How Prioridating Works?
Everywhere you turn online, there are relationship goals and new dating standards. If you follow them, no one will ever be good enough for you. And if you're a perfectionist, you'll be too fantastic for everyone else. What is the middle ground? Prioridating!
The term was coined by dating coach Laurel House, a relationship expert at eHarmony, and it's all about prioritizing yourself and your primary needs in order to find and build a healthy, lasting relationship. "Prioridating is dating on purpose, the purpose being to find someone who fulfills the one most important thing you need in a relationship," House explains. "Historically, many people have dated based on a list of wants. Many of those wants are being superficial or not thoroughly thought through, as opposed to core values and relationship-sustaining needs that will impact your future."
"What's your number one most important priority when it comes to finding a partner? Determine that, and you WILL find and fulfill your need. Your one most important thing might be Safe- physical, emotional, financial safety. It might be feeling Cared For, or Romance, or a Partner, or Fun, or Friendship, or Adventure, or Family. Whatever your one priority is, you must align with it. Your conversations, associations, thoughts, actions, attitude must all align with the Priority of being, feeling, experiencing, living that Priority.​"
"PrioriDating is about you- your life, your experience of life, based on your perspective, created by your past experiences, that shaped who you are and what you need moving forward. It's time to own and show up as the Priority and with your Priority in mind and in action. Once you define and align with your priority, you have a better chance at discovering and fulfilling your needs — first (and most importantly) within yourself and then within a partner. Win-win-win." — Laurel House.
Before you think everyone's just going to be like "I want someone hot," that's actually proven to no longer be the case. According to Match's 2021 Singles in America study, 22 percent of people don't really care about "physical attractiveness" in a partner, which is a 12 percent increase from 2020. On the flip side, 84 percent of singles want someone they can confide in and 83 percent want to be with someone "emotionally mature."
If the years the study took place made you double-take, that's because the pandemic had a clear impact on what people are now looking for when it comes to love. While that era seemed like an endless hell of Zoom dates and Skype calls, in reality, it prompted the majority of singles to re-evaluate their concept of relationships. With so much time spent chatting and connecting in isolation, people realized the value in qualities like humour, open-mindedness, and effective communication over more superficial traits like physical attractiveness and lifestyle, says Lozano. You know, things that really stand out during a global crisis!
Prioridating is not settling.
You deny your deepest desires. You don't have to be this person who resents others for getting what they deserve. Someone's looks, height, or bank account won't matter when you need emotional support. It's true.
I had a friend who said she could carry her baby's looks. Why would she say this? We were being picky about how her man looked. But she knew he was a supportive guy. And would not question her decision because of something frivolous.
It is not settling. Why?
You aren't expecting the world of your partner. Because you have removed society's checklist to use for comparisons. So, choosing them doesn't feel like settling. And you can always self-confirm your choice when external people criticize your decision.
How can prioridating work for you?
Pick someone who meets your current priority. But this person is also self-developing. By then, they should have grown to meet your new needs.
For example, you require support. You picked a supportive partner, but they don't have it together financially. It's okay, for now, because they are building their startup or returning to school. Years later, you can evaluate your needs and your partner's ability to meet them.
On paper, that sounds terrible. But in a relationship, you will do this evaluation, anyway. That's why people regret who they married or their age at first marriage or child. Prioridating allows for planning to reduce regrets.
Your partner complements you. They do not complete you.
If you want to align with a partner, aim to be that person for yourself first. If you have trauma and this isn't possible, give yourself the grace to grow emotionally.

Will genetics progress make sex bygone?
According to Hank Greely, the director of Stanford Law School's Center for Law and Biosciences, human reproduction may become automated faster than you realize.
Greely believes that within three decades, people will no longer have sex as a way to reproduce, and instead rely on genetically edited embryos grown from skin-derived stem cells, not the combination of an egg or sperm, The Independent reported.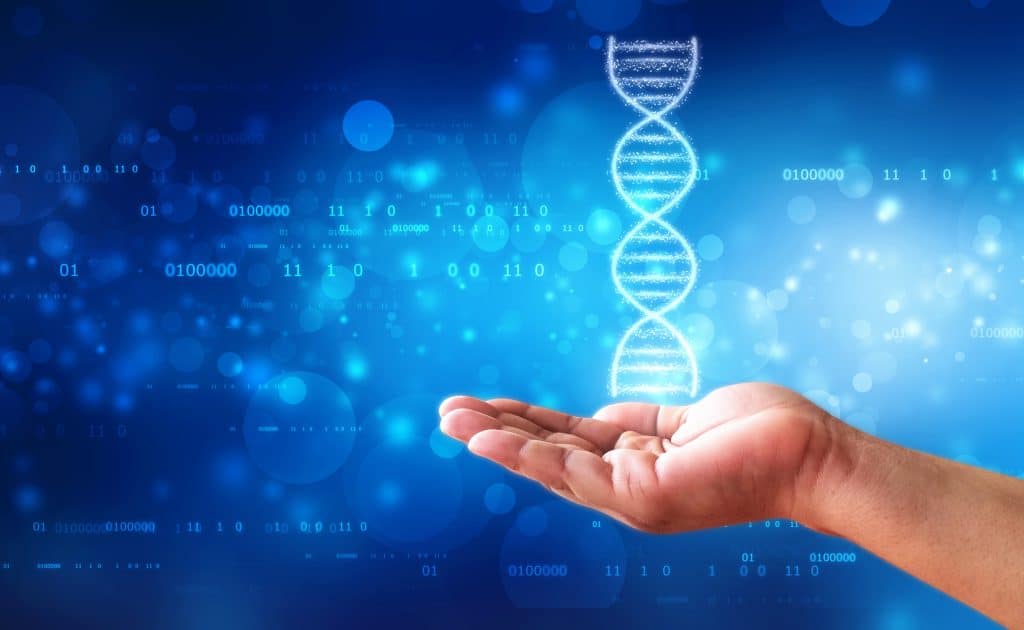 According to Greely, this process ensures that the embryo is free from any devastating genetic diseases, and would also be cheaper in the long run because of the money it would save in healthcare over the years. What's more, Greely predicts that couples would be able to choose other genetic traits in their children, such as physical features and intelligence.
"I don't think we're going to be able to say this embryo will get a 1550 on its two-part SAT," Greely said this week at Aspen Ideas Festival, Quartz reported, "But, this embryo has a 60% chance of being in the top half, this embryo has a 13% chance of being in the top 10%—I think that's really possible."
This may sound far-fetched, but the gap between sex and procreation has been widening for the past 50 years thanks to the rise of fertility drugs, embroynic genetic testing, artificial insemination and in vitro fertilisation (IVF). Over the last ten years in the UK, egg freezing has increased tenfold, from just under 230 cycles in 2009 to almost 2,400 cycles in 2019. IVF birth rates in 2019 were three times higher than in 1991, and the use of egg and sperm donors has risen, too. "Now, maybe three or four per cent of the babies born in the developed world are conceived in some manner other than sexual intercourse, and I think in the future that percentage will go up," Greely adds.
When scientists figure out how to make this work for humans, infertile and queer couples could have biological babies without needing to go through costly and risky procedures like IVF, donors or surrogates. Single people, meanwhile, could produce 'uni babies', using both eggs and sperm grown from their cells.
The idea may sound far-out, but according to Quartz, it already happens on a much smaller and limited scale as a way to prevent certain diseases. Although extremely expensive at the moment, advances in stem cell technology will help to drive down the cost. In addition, the amount that the government would save on not having to take care of sick babies would also make this more cost-efficient.
As many of you may worry, this is not the end of sex because recreational sex will always be with us, but it's the end of sex as a way of procreating.
It will not be the complete end. People will still get pregnant the old-fashioned way, maybe for religious reasons, for philosophical reasons, for romantic reasons or maybe because they are teenagers and the back seat of the car is there.
"Eugenics is a slippery word; it means many things to different people. To some, it's state-enforced reproductive control. To some, what we had was state-enforced sterilization. To some, it's any kind of reproductive choice, but those are different things. For me, I think coercion is much more important than the issues of selection. The concern about the state or the insurance company or someone else, forcing you to pick particular babies, worries me a lot more than having parents make choices, though that raises its own set of questions." Greely said.