"One of the world's leading journals of arts and culture" was sold to a mysterious media company
The University of Nevada at Las Vegas sold one of the world-leading journals of art to a company registered in Puerto Rico. Right after the company owned the art magazine and its website, they posted on The Believer's website a list of "25 Best Hook-up sites" for "no strings attached sex."


Founded by the writers Heidi Julavits, Vendela Vida, and Ed Park in 2003, The Believer was a five-time finalist for the National Magazine Award, with contributors ranging from literary luminaries such as Hilton Als, Anne Carson, Nick Hornby, Susan Straight, and William T.
It didn't matter for the new owner, as for them, Paradise Media had completely other plans with the magazine.

Why would UNLV hand over the reins of The Believer to such an outfit?
The answer is evident, of course, money!

UNLV announced the last October that they were about to shut down the magazine because it was a big consumer of the resources of the university's Black Mountain's Institute, a literary center whose mission is to "bring writers — and the literary imagination — into the heart of public life.
According to documents provided to The Chronicle by the university in response to a public-records request, Paradise Media paid $225,000 for the magazine.
The Believer's founders were not surprised at all when they found out that the literary nonfiction journal they created and ran for nearly two decades was now a vehicle for posting reviews of hook-up sites.
When The Chronicle talked with Ian Moe, the chief executive of Paradise Media, about the purchase, he said he had been a "big fan" of The Believer when he was in college. He heard it was being shut down, and he sent the university an email. "They said they would hear my offer and were open to selling it, and that's it," he wrote. "I explained my idea to add articles that answer specific questions for searchers."
More about this mysterious company that bought The Believer in the following link:
https://www.chronicle.com/article/unlv-sold-a-beloved-literary-magazine-to-a-mysterious-media-company-why
BCAMS Magazine, the 15th issue!
The independent livecam industry resource for news and tips & tricks for cam models and camsites.
Our February edition of BCAMS Magazine is here to tantalize!
We start with featuring over ten hot cam models that will leave you breathless. We then explore the UK's Sexual Wellness Spending Habits and the most Influential Financial Media Organizations, where women are taking the reins and creating a powerful legacy.

BCAMS Magazine also offers tips for young married couples on How To Keep Life From Ruining A Marriage in 2023 and Redefining the Soulmate: Celebrating Love Beyond Valentine's Day.
In selfcare and sexual wellness, we have Uncovering The Fetish Videos Lurking on TikTok and Enhancing Your Live Cam Show With the Top 5 Erotic Toys.
Finally, in tech and IT, we have an article on Managing Your Business Efficiently With Studio.cam application for camming studios – the must-have application for any camming studio.
Don't miss out on the February edition of BCAMS Magazine – it's an absolute must-read!
BCAMS Magazine, the 14th issue!
The independent livecam industry resource for news and tips & tricks for cam models and camsites.
Hello and welcome to BCAMS Magazine 14th issue!
Dear friends, it is evident that this upcoming year holds much promise, and we look forward to a time of business opportunities and great celebrations! Happy New Year!
If you get the chills, some of the most amazing beauties are here to warm you up! Don't miss our Interview Series Christmas Special! The best possible treat on a cold winter day, we'd say! Get ready for some hot, spice sprinkled interviews!
"BCAMS Magazine is a fast-growing one, and each issue proved the strong connection made with the live cam industry. Thank you for your trust and support."
Moving on, our annual spotlight shines on the official winners of the BCAMS Expo Awards 2022. Hats off to the people who have been putting in consistent efforts to make a positive impact in this industry!
We discuss the Top 10 Most Profitable Youtube Niches in 2023 and how to make money as a content creator, according to influencers.
We also recorded the major online fashion events in 2022, influencing movements and setting trends. We explain why PH Make-up is trending on TikTok.
Furthermore, for this upcoming year, we identified the top 2023 wellness trends, so let's check them out!
All this and more awaits you in our third issue of BCAMS Magazine!
What influencers have to say about earning money as a content creator
Making money as a content creator and establishing an influencer career have become easier over the last few years. Those on YouTube, TikTok, and Instagram are now raking in six figures or higher every year through a range of different sources of revenue.
The amount of money creators make can vary with factors such as the size of their following, the level of audience involvement, and the kind of content they produce. However, even those with a smaller number of followers can now establish a steady, profitable income through developing a strong presence on social media. Additionally, as the creator economy has grown, so have the methods influencers can use to monetize their work.
Reni Odetoyinbo, a personal finance YouTuber, has made up to $34,000 a month throughout 2022 with only 19,000 YouTube subscribers by building seven income streams. Learn more about her success and explore the 11 common ways influencers earn money, as identified through conversations with dozens of industry insiders.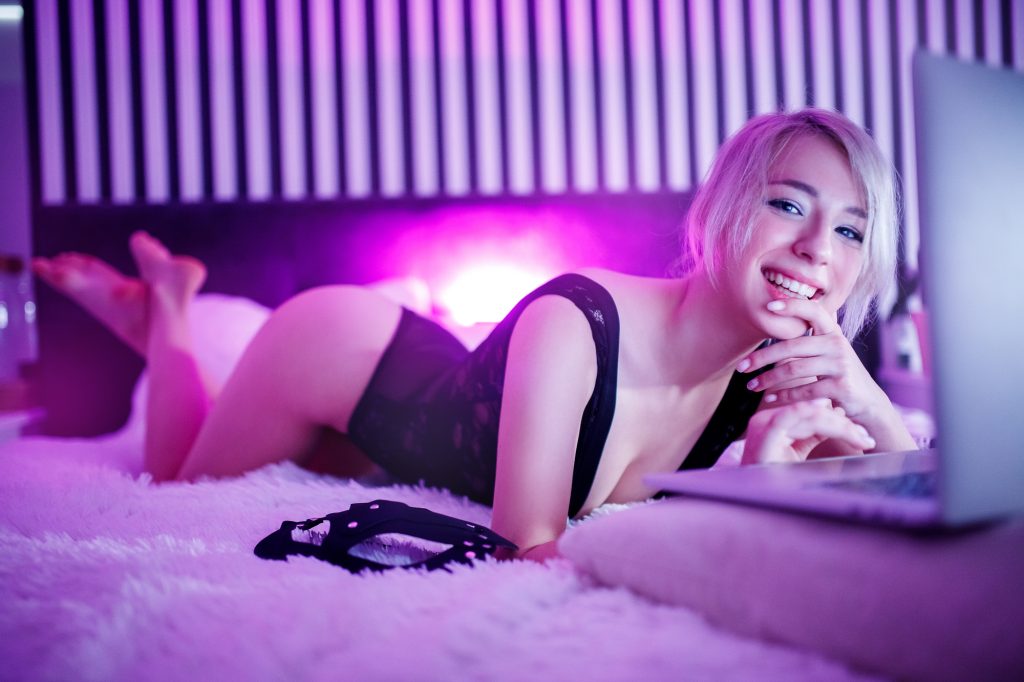 Brand deals
The most common way for creators to generate revenue is through forming partnerships with brands for sponsored content.
The amount of money an influencer can make by advertising products or services can range from hundreds of thousands of dollars to even millions, depending on the size and engagement of their following. Those who have fewer followers can also monetize their content in this manner.
Companies often find micro influencers (those with less than 100,000 followers) to be particularly attractive due to their perceived authenticity, higher engagement with their followers, and lower cost of partnerships.
Affiliate marketing
By using affiliate marketing, creators can receive a portion of the revenue generated from selling specific products.
Upon signing up to an affiliate program, the creator usually obtains a tailored link, through which they will receive a percentage of each sale generated. This percentage fluctuates depending on the product category and program.Popular affiliate programs such as Amazon, LTK (formerly RewardStyle), and ShareASale are frequently used.
Online Courses
Taking on a course may provide creators with additional revenue by imparting their expertise in a certain field or business.
Courses that are pre-recorded can also become a source of passive income, and some creators will update and strategically launch new versions of their courses in order to generate more interest from their audience.
Catarina Mello, a travel influencer who made over $1 million in course sales, stated that by doing launches rather than having a constant availability, it creates a sense of scarcity.
Products
When there is a demand from their audience, some creators may choose to create products that are relevant to their brand. These can include merchandise such as apparel (e.g. hoodies and plush toys), as well as other physical products that align with the creator's brand.
An example of this is Aisha Beau Frisbey, a full-time lifestyle content creator with 36,000 Instagram followers, who has recently unveiled a set of affirmation cards. Additionally, Emma Downer, a DIY creator with 340,000 TikTok followers, is planning to launch a line of products related to her content niche sometime in 2021.
Youtube Ad Revenue
By posting longform videos on YouTube, creators can become eligible to receive a share of the revenue from the ads that appear before and during their videos.
Those who make videos for YouTube can make money from their content when they become part of the YouTube Partner Program (YPP) by having Google-placed ads on their videos.
In order to be eligible for the program, they must have 1,000 subscribers and 4,000 hours of watch time on their longform videos. Upon meeting these requirements, they will receive 55% of the revenue from ads on their videos, with YouTube taking the remaining 45%.
Creators who obtain 10 million views in 90 days on YouTube's short-form video feature Shorts and 1,000 subscribers beginning in 2023 will be able to join the Partner Program.
Platform creator funds and bonuses
Platforms such as YouTube, TikTok, and Twitch provide bonuses or "creator funds" which reward influencers with money in exchange for the viewership their content obtains, typically short-form videos.
Programs such as the ones that offer bonuses for views on Instagram Reels and Reels on Facebook, as well as similar programs on YouTube and other platforms, exist.
Despite some complaints of meager remuneration, unreliability, or lack of availability in certain countries, these funds can provide a convenient means of monetizing successful content for creators.
'User-generated content' (UGC) ads
Brands have recently taken a keen interest in obtaining rights to "user-generated content" from TikTok, which has seen an exponential growth in recent months, for use on their own social media platforms or for paid advertising.
Those with expertise in creating content can make a considerable amount of money from UGC, even if they don't have a large following, or are not interested in inundating their audience with sponsored material. Brands sometimes favor creators with minimal followings since their content is more affordable and genuine.
This UGC is used on the brands' channels, as opposed to sponsored content which is posted on a creator's personal page.
Subscriptions
Creators can establish a reliable revenue stream by implementing subscription plans that enable fans to gain access to exclusive material.
Patreon is one of the most popular platforms for subscription content, but there are other options such as Fanfix, Fanvue, Fourthwall, or OnlyFans. Additionally, some creators choose to create their own websites to host exclusive content.
OnlyFans, a subscription platform, has gained notoriety among adult content creators, some of whom have amassed a fortune due to their involvement on the site.