LALEXPO official announcement
In defense of the industry, united and stronger than ever.
This industry is powerful and stronger than ever. Despite all the blockades they are trying to put in our way to prevent us from holding our annual expo, Lalexpo 2022 is a reality.
The change of venue was necessary to avoid uncomfortable situations; despite having carried out all the legal procedures for which all the required documentation was presented, after having the approval of the Local Mayor's Office since February 2022 and also having the support of the Cartagena Convention Center.
Due to the constant attacks by some individuals and groups without arguments, attacks not only against our Industry but also against the Exercise and Development of Free Enterprise in Colombia. We are prepared for any eventuality, that is why we counted on the possibility of changing the venue of the event to Barranquilla, a dynamic, modern, and fun city that has been consolidating as the engine of development of the Caribbean Region.
Even though we are accused of promoting abominable crimes such as sexual exploitation and exploitation of minors, an accusation that we clearly and forcefully reject, we will continue with our efforts to make this event and continue to show the importance of our industry nationally and internationally.
We would like to inform all our attendees that the 8th version of Lalexpo will be held in Barranquilla on June 12, 13, 14, and 15, 2022.
People who have purchased flights to Cartagena will be able to have free transportation to the city of Barranquilla, a very short trip of 1.5 hours. Those who have hotel reservations and have problems canceling them can contact our legal team through info@lalexpo.com; For Any additional concerns, you can contact us through this same channel.
The show schedule and social events previously published will not have any changes.
Thank you for your support, despite all the inconveniences, we hope to count on your participation, now more than ever we must speak out as Industry.

https://lalexpo.com/
BCAMS EXPO 2022, the comeback edition, was a blast!
Our coming-back edition turned up better than we expected!
The fantastic locations, together with the huge amount of cam studios, cam models, and the 12 cam sites that stepped our threshold, made our conference reach the highest level of networking. Playing independent wasn't easy at all, but it helped us to deliver to our guests quality and not quantity.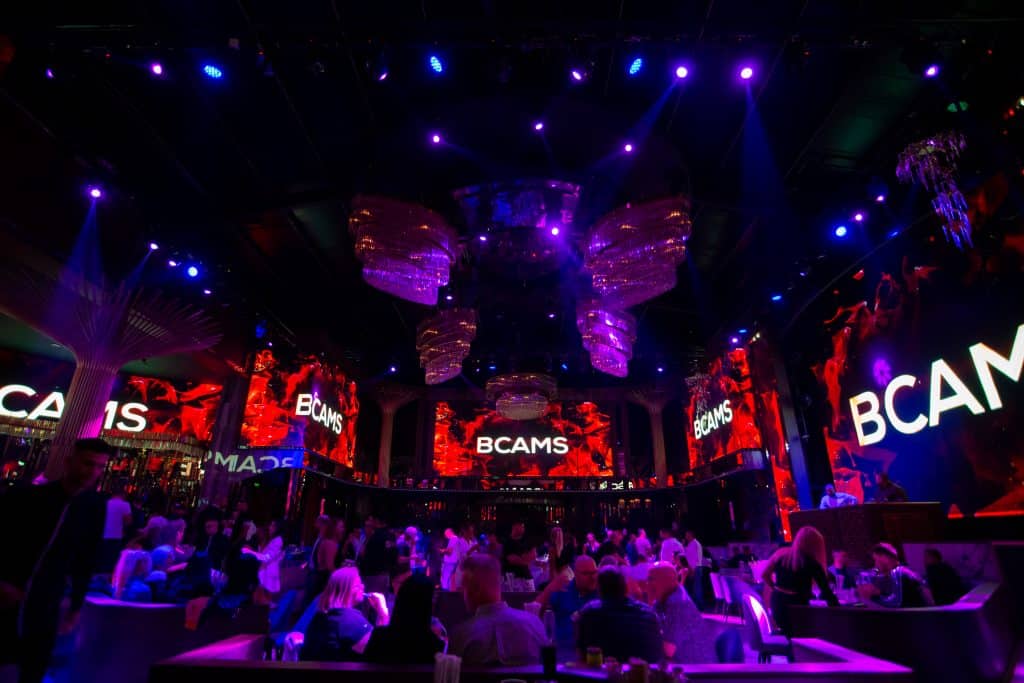 The BCAMS AWARDS Gala was a glamorous night with loads of artistic moments sprinkled with well-deserved awards for cam sites, cam studios, cam models, and content creators who have dedicated loads of time to make this possible. The Awards Show was hosted by the one and only Andy Wullmer, the well-known Traffic Captain.
Old companies, and new ones, made new connections with the new and old cam studios. This year was just a warm-up when it comes to the BCAMS EXPO 2023, so get ready for next-level networking and also for getting to know all the new cam studios, the gorgeous independent cam models, together with the biggest cam sites, affiliate companies, payment companies, and so on.
Time is flying fast, so get ready for our 2023 edition, which will take you to new connections that you weren't even thinking about!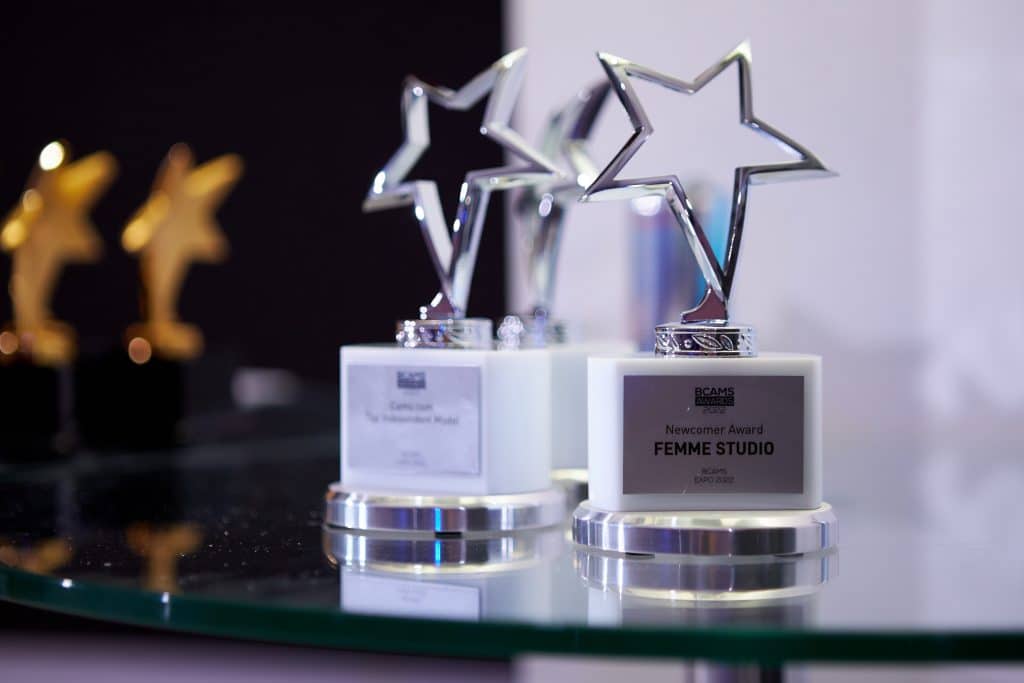 Networking at the highest level: TESS 2022 & WMA Cyprus
We just had a marathon of events, and OMG how many connections we've made, but also the good experiences we had at both of the conferences.
But let's take them step by step.

TES 2022 was hosted again in beautiful Prague. There were so many participants and so many ways to network at the highest level. It took place in the same great hotel as usual, and yes, doing business while you mix it with pleasure is the best way. Exquisite parties and dinners, meeting all your friends, which become family after you meet them so many times. That's totally a yes for us!
Carrying on to the next conference, WMA Cyprus, the flight towards it was the craziest we ever had! A special charter only for us, and you can imagine the fun we all had.
The WMA felt more like a holiday networking, as there were beach parties, beach meetings, and swimming pool meetings, but also really good networking. We met so many people that we never had time to meet at the other conference. We created new friendships and also we found new ways to connect our projects with this beautiful industry. And we can't wait to go back!
LALEXPO announces upcoming 2022 and 2023  line up of events!
As announced during the closing party of Lalexpo 2022 and through its social networks, this was the last edition of the main event in Colombia; however, every year the traditional Lalexpo Workshops will continue to be held in different cities of Colombia and Latam.

We are decentralizing LALEXPO, instead of bringing everyone into 1 huge event (5.174 attendees this year), We will conduct 6 workshops in different cities of Colombia throughout the year, each workshop planned for 1.000 attendees, so we will have LALEXPO reach 6.000 attendees throughout the year in Colombia.

In addition, in 2023 it will be Lalexpo VIP, which will host the paradisiacal island of Curacao, and for the second time the LATAM Tour will be held, including Brazil, Argentina and Mexico.

Another novelty is that Lalexpo, in partnership with Juan Bustos, will launch FanGirl Expo, an event focused on the adult content creation industry.

Although Lalexpo 2022 was the last edition held in Colombia as a big scale event, the decision comes as a result of a very strategic aggressive expansion plan for LALEXPO  the event continues cross borders, to conquer new markets, increase the number of attendees and contribute to the growth and professional development of the industry.

The main highlights of the future events:
LALEXPO WORKSHOPS COLOMBIA 2022
Its duration is one day and, as previously mentioned, the capacity is 1000 attendees. The main purpose of these events is the professional training of models and studios.
This year's first workshop will be held on October 23 in Bogota, followed by Bucaramanga on November 20 and Medellin on December 11.

FAN GIRL EXPO 2023
This will be the first international expo for the adult content creation industry, which will be held from February 7 to 9, 2023 in the city of Medellín. An attendance of 2000 – 3000 attendees is expected.

LALEXPO VIP 2023
This is a new concept that seeks to create a truly intimate networking environment, which will include activities for the top companies and members of the webcam industry from around the world: studios, models, affiliates and platforms.
As this will be a more intimate and exclusive event, attendees can establish closer business relationships and friendships with the top participants from Colombia, Brazil, Argentina, Mexico, USA, Romania and CIS countries.

Lalexpo VIP will take place in March 2023; The exact dates will be announced shortly. The event will have approximately 250 – 300 attendees.
LALEXPO LATAM TOUR WORKSHOPS 2023
After the success of this year's pilot, Lalexpo will hold its second LATAM Tour. For each edition, approximately 500 attendees are expected. These are the dates for each workshop:
Mexico – Mexico City: May 4, 2023
Brazil – Sao Paulo: May 7, 2023
Argentina – Buenos Aires: May 11, 2023

Expect more news from us soon!
Lalexpo