Is Tinder Suitable for one-night stands?
Sometimes finding someone for a one-night stand is extremely complicated. If some of you don't have time for dates or don't want to settle down, consider the benefits of Tinder. It is one of the most popular dating platforms, and we can give several reasons for that. First of all, the platform is straightforward to use while it contains a lot of functions.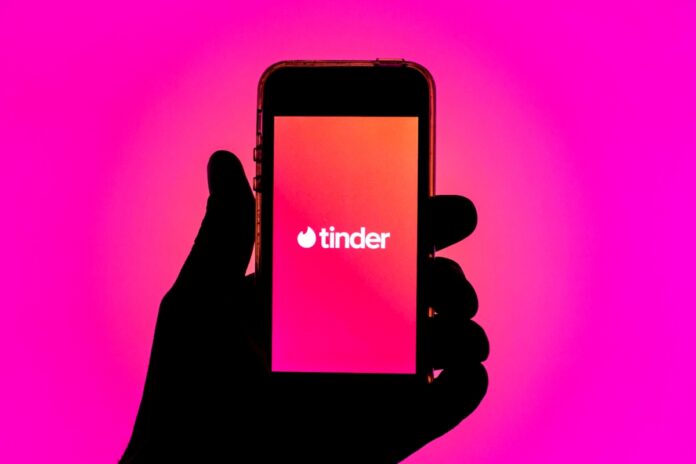 Since we all know the risks that a one-night stand brings, you need a reliable platform. Thanks to a wide range of options, you can stay totally anonymous if you like. If you opt for the second option, rest assured that your personal information will be protected, or you can choose to fully express your personality.
How does Tinder work?
If you want to use this application, you must turn on your location. Tinder measures the distance between the people who propose to you and with whom you correspond. It is possible to sort out which people you want to "suggest" to you by setting the "maximum" distance you want, the age range, and the gender you are interested in. You need to write your name, age, occupation and briefly what you like. You have to put a picture, from one to six is possible.
You can also connect your Tinder with Instagram, so you have many more. When Tinder starts "throwing out" suggestions, all you have to do is swipe your finger across the smartphone screen. Left to "I don't like", right to "I like", and there is also the option "I like it a lot". If you accidentally make a mistake, you have the option to restore the profile in the lower right corner. When a person says they like you, you are "connected," and the correspondence can begin.
Restrictions
One of the best things about this platform is that you can set clear boundaries. When creating a profile, you will see a large selection of features and filters that you can use to attract the right partners. So, if someone seems suspicious to you, you can simply reject them or not choose them. It is also not difficult to recognize fake profiles, while it is effortless to reach a person who has the same interests as you.
No one will judge you. You can express your sexuality, fantasies, fetishes, and everything else. These are the ideal conditions to find someone with whom you will have a crazy time. So, Tinder is definitely an excellent platform for couples who want a one-night stand. You will reach the ideal partner in a short time, and all you need is to swipe.
Opportunities
Everyone can, without any restrictions, meet people around the world who also use this dating application. All you have to do is choose the location you want or just pin yourself somewhere on the world map. The location is changed easily, in the settings, in the "Passport" option. When you do that, then you can swipe the people who live there.
For how to create your profile, disadvantages, and more, read the full article here: https://greenpois0n.com/tinder-for-one-night-stands/
Stripchat: ePayservices No Longer Available After 30th of June
Starting on June 30th, 2023, Stripchat will no longer offer ePayservices as a payment method.


"We know this may surprise some of you, but we're giving you plenty of notice so you can make any necessary changes to your payout method. There are many other payout options available for you to choose from."
To change your payout method, head over to "Payment settings" > "Payment method". From there, you can choose the method that suits you best and save settings.
An article with a list of all payout methods offered by Stripchat can be found here:
support.stripchat.com


Flirt4Free: Office Hours with Stacey White & Izzi, get Your 2,000-Point Boost!
Don't miss out on the next episode of Office Hours, the bi-weekly webinar series from Flirt4Free.com featuring top model Stacey White and one of the site's most successful Flirts, Izzi. Join the conversation on March 22nd at 11 AM PST/2 PM EST to gain valuable insight from their decades of on-cam experience.

Whether you need advice on time management, a better work/life balance, or directions on Flirt4Free site features, Stacey and Izzi have the answers! Sign up for Office Hours here using your stage name and email address and receive a 2,000-point PowerScore boost for participating.
Mark your calendars for more upcoming Office Hours Webinars:
March 22nd, 11 AM PST/2 PM EST w/ Izzi
April 5th, 11 AM PST/2 PM EST
April 19th, 11 AM PST/2 PM EST
BongaCams: Boost Interaction and Earnings with Stream Overlay!
Exciting news from BongaCams!
Introduce Stream Overlay – a chatbot that sends animated images in response to tips!

When you receive a certain amount of Tokens, members will instantly see an animation with your reply message displayed on top of the broadcast. Stream Overlay is sure to spark more interaction and help boost your income!

Configuring Stream Overlay is easy. Simply head over to the "Chatbots" tab and upload an image, GIF, or video along with your text. Set the minimum amount of Tokens that must be sent to trigger the animation. You can create up to 5 animated responses!
Take advantage of Stream Overlay now and make your chatroom even more interactive! Increase your earnings and make your broadcast stand out from the rest.