There's something about breasts that strike a chord with many people, male and female alike. They come in all shapes and sizes and have a multitude of names. Breasts, Boobs, Tits, Bangers, Mammaries, Baps, Knockers, Puppies, Jugs, Bosoms, Charlies, Rack and Globes. In fact, according to an article in Cosmopolitan in September 2021, there are at least 99 different words for breasts. According to one Australian website, there are 300 alternative words for breasts!
The word 'Boobies' has been used for at least 160 years. As far back as the 1500's they were called 'Paps' and in the 1600's came other names such as globes, apples and lily white balls. In around 1680, one of the most used slang words 'bubby' came into use. Some say that it comes from the Latin word 'bibere' which means to drink. By the 1800's the word had morphed into 'booby' which later became Boob.
Interestingly when slang terms were first being used, they were almost always used in an offensive or blasphemous way and not really considered sexual.
What is clear, is that the interest in breasts is huge and with such a variety, it's hardly surprising that there are so many different, individual preferences.
Small Breasts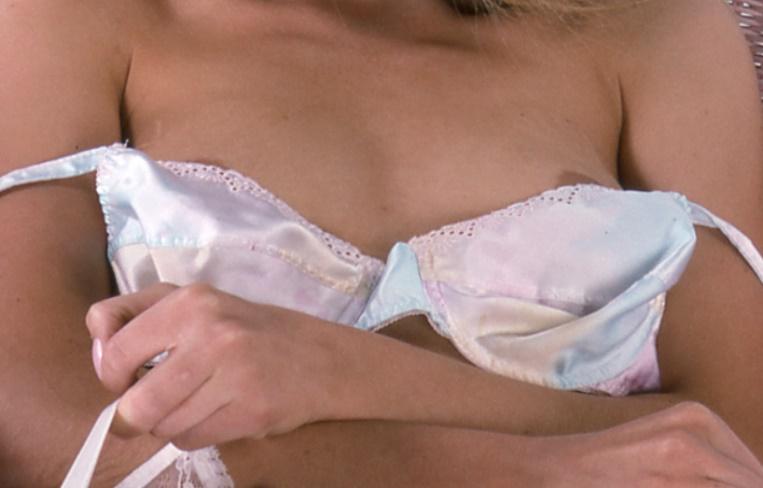 There are a number of reasons men like small breasts. They can appear more natural to the eye and perhaps even make the owner seem to be younger looking. If they are small enough not to produce a cleavage, they may even be less intimidating for some.
The Cleavage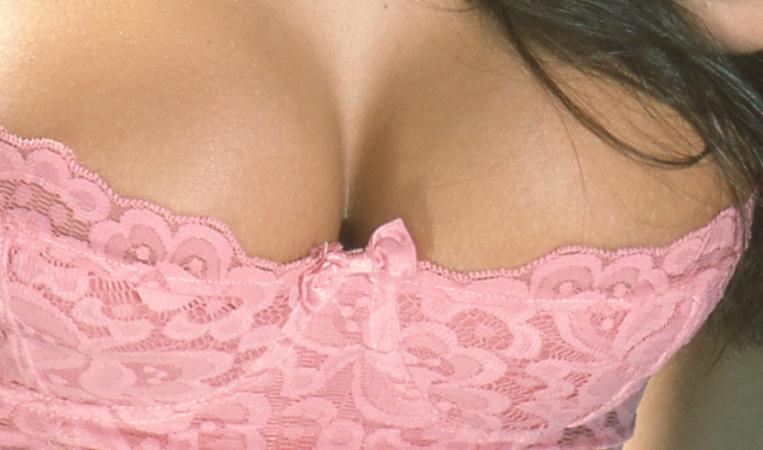 For some the cleavage is the pinnacle of sexiness. It's a place to get lost in, a place of wonder and in some cases envy. An invite into a forbidden world, where only those exclusively invited get to visit. Clothing, or more specifically bras are the main producers of the cleavage.
It is however a fairly recent word to be introduced into the words that describe a part of the breasts. The word was first used in the early 19th century in geology and mineralogy and used to mean the tendency of minerals and crystals to split along definite planes. By the mid 19th century it was generally used to describe a splitting along a line of division into 2 or more parts.
Perhaps the most famous cleavage of all appeared in 1994. Who can forget the traffic stopping 'Hello Boys' billboard for Wonderbra, with the gorgeous Czech model Eva Herzigova? It's been voted the most iconic advert of all time!
Globe Breasts
There are few women who can boast of having natural globe shaped breasts. Some of the more curvaceous amongst us ladies have amazingly pert boobs, even when they exceed the C cup. They are extremely lucky, despite having those pounds to carry around. Their voluptuous figures are in tune with having larger breasts and hips, together with a cinched in waist.
Large Breasts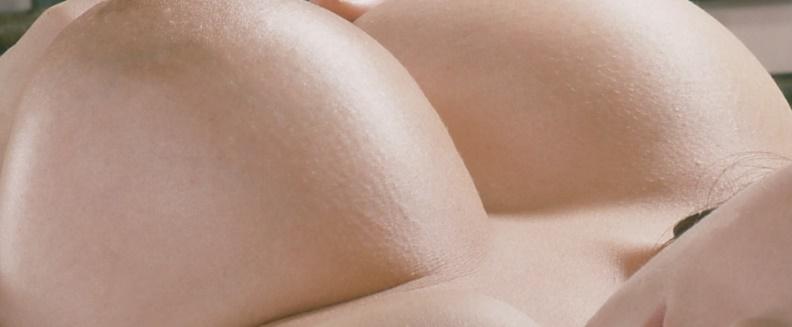 A few women are extremely large breasted by natural creation but in the main, those with enormous boobs are more often than not, fake. One of the ways to tell if they are enhanced is to see whether the persons overall shape matches their large breasts. If they look very top heavy, they are probably fake.
Annie Hawkins-Turner holds the record for having the largest natural breasts in the world. They measure a staggering 102 ZZZ! Her bra size is a 52L and each breast purports to weigh around 56 pounds.
The first breast augmentation was performed in 1895 by Dr Vincenz Czerny, in Germany. It was actually a reconstruction for an Opera singer who had a tumour removed from her left breast and found it difficult to deal with her resulting appearance.
Silicone implants are more recent and the first recorded cosmetic procedure was in 1962 when Timmie Jean Lindsey went from a B cup to a C cup.
Many men (and women) like big breasts. Whether that's due to a maternal instinct or just being overwhelmed by the sheer size is hard to say. The same amount will probably find very large boobs off-putting and intimidating.
One pair of breasts that had huge numbers of followers belonged to Marilyn Monroe. The film maker Billy Wilder described her bosom as, 'a miracle of shape, density and an apparent lack of gravity'.
Whatever your taste and however you like them, there are so many different styles, sizes and types, it would take forever to describe them all. So instead let's celebrate their beauty and uniqueness.
Protecting EU Citizens from Nonconsensual Pornographic Deepfakes Law in 2023
The European Union's current and proposed laws fail to adequately protect citizens from the harms of nonconsensual pornographic deepfakes—AI-generated images, audio, or videos that use an individual's likeness to create pornographic material without their consent. To protect victims of this abuse, the EU must take steps to amend existing legislative proposals and encourage soft law approaches.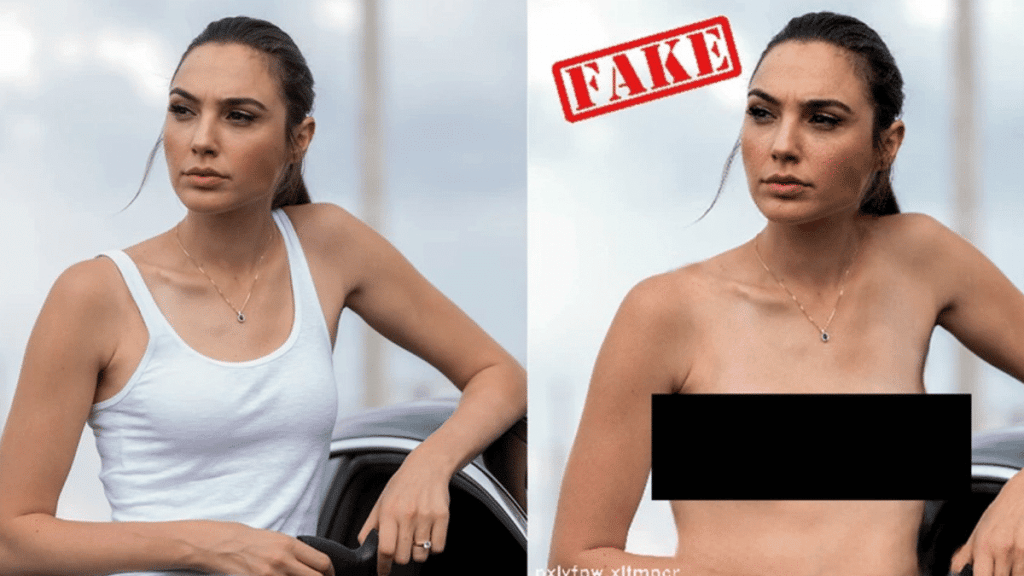 Although deepfakes have legitimate commercial uses, 96 percent of deepfake videos found online are nonconsensual pornography. Perpetrators can use them to harass, extort, offend, defame, or embarrass individuals by superimposing their likeness onto sexual material without permission. The ease of creating and distributing deepfakes due to the increasing availability of AI tools has made this form of abuse easier than ever.
The Digital Services Act (DSA) obliges platforms to demonstrate the procedures by which illegal content can be reported and taken down. However, this will have little impact on the spread of nonconsensual pornographic deepfakes since the bill does not classify them as illegal. The DSA also does not cover 94 percent of deepfake pornography, which is hosted on dedicated pornographic websites instead of mainstream platforms. Moreover, the EU dropped a proposal in the DSA that would have required porn sites hosting user-generated content to swiftly remove material flagged by victims as depicting them without permission.
The Artificial Intelligence (AI) Act, likely to pass into law in 2023, requires creators to disclose deepfake content. But this does little to protect victims, as the demand for deepfakes does not depend on their authenticity. The Directive on Gender-Based Violence proposed in 2022 criminalizes sharing intimate images without consent and could include deepfakes in its scope. However, the bill fails to cover nudity that is not explicitly sexual and sexual imagery that is not wholly nude. Moreover, it only applies to material made accessible to many end-users when even sharing deepfakes with a single person can cause great harm.
These legislative proposals must be amended to protect victims better and deter perpetrators. Additionally, the EU should encourage soft law approaches such as public awareness campaigns, self-regulatory codes of practice, and the development of deepfake detection tools by law enforcement. With a combination of hard and soft law approaches, the EU can protect its citizens from the harms of nonconsensual pornographic deepfakes.
New Tipper Ranking to Motivate Fans Spoil You With $$$
The new "Current Month Top Tippers" list will make viewers feel like they are in a real-time marathon. Motivate them to stay on top by showing your affection! Stripchat's new tipper ranking is an excellent addition to the existing "Last Month Top Tippers" and "Top Tippers Daily". It will help viewers track their progress during the month.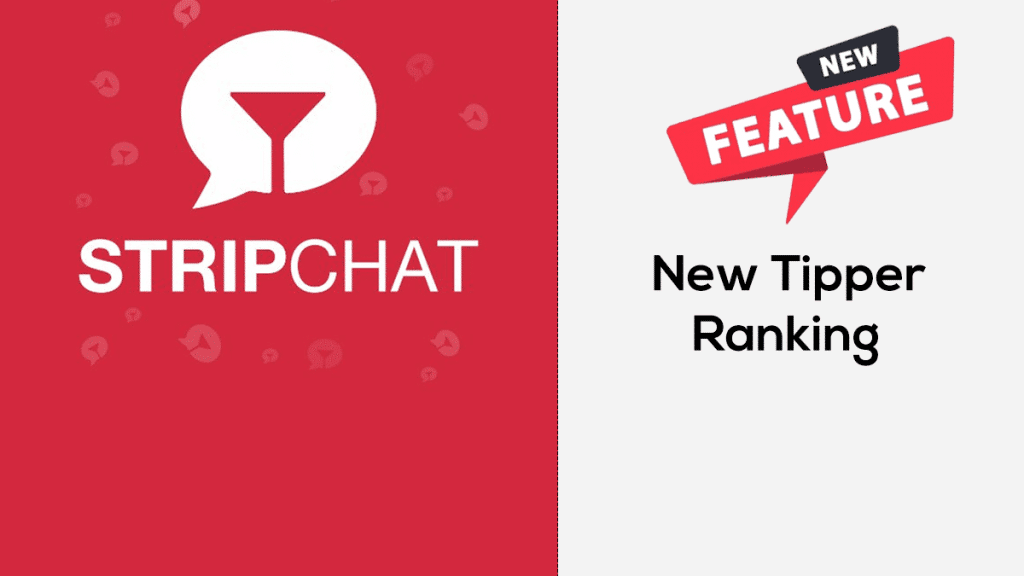 Make tipper rankings visible to viewers in the room in just two steps.
In the "Set Up & Start Broadcast" window (Model Dashboard), go to "Top Tippers" in the user list and turn on the "Make Visible for All Users" option. Done! "

Stripchat.com
UK teachers want to re-educate teenage students "brainwashed" by the influencer – A. Tate
United Kingdom teachers are attempting to re-educate teenage students who have been heavily affected by the views of jailed influencer Andrew Tate. A south London school recently held a meeting with 30 14-year-olds to discuss Tate's ideas and gauge their understanding.

The discussion eventually led to a debate about rape and whether or not women were at fault for being sexually assaulted, with some students agreeing with Tate's views!

To illustrate the gravity of such an opinion, the male teacher asked the students how they would feel if one of their family members was a victim of rape.

Source: FoxNews