Do you have what it takes to be an Online Model?
Never before have things proved to be so testing for pretty much everyone throughout the world. There is no more 'normal' and like many others, we spend much of the time wondering what normal ever was and whether in fact we even want a return!
There has been however, one section of society who have been able to take advantage of this new brave world. They are those people that can work from home using all the incredible technology that is available at our fingertips.
Online work is becoming more and more popular and the ability to make money from the comfort of your own home relatively easy. You don't even need any special equipment to start with. All you need is a computer or laptop (and in some cases just a smart phone), a webcam and an internet connection and the world is literally your oyster.
So, what does it actually involve?
One of the most important things to realise from the very start is that you don't need to have a big fan base in the beginning. In fact, many models don't even use social media. Instead, they rely on creating relationships with fans on the site they are working from.
Assuming that you are going to have to take off your clothes and perform sexual acts in front of your webcam is also a misnomer. It's the one question I ask all the models I meet and almost all of them state that they spend more than 60% of their time online simply chatting. Without a doubt, it's how you earn the most money and create long term (online) relationships.
In fact, using your personality is one of the keys to being a successful model and much more important than your looks. You'll realise very soon that the people using the service are far more interested in getting to know you and creating more of a 'Virtual Girlfriend' kind of connection with you.
Creating your online 'persona'
The more time you spend on putting together your 'character' the easier it will be to concentrate on building the kind of career you want. It's very tempting to jump straight in with the promise of a bulging bank account within days. However, like any business, the more you plan, the better prepared you are. The more prepared you are, the more relaxed you'll be while you are actually online.
Think about characteristics that you will find easy to enact and that will be believable to those looking on. It's especially important when it relates to your looks as they are not easy things to disguise. You can easily state that you are outgoing and like the outdoors when you in fact are shy and prefer to stay in and watch TV. However, if you say you love football, be prepared for an in-depth conversation about your favourite team at some point!
If it makes it easier, write down your online qualities and refer to them often whilst you are online. Make sure your profile description refers to these features. Don't feel tempted to add something which doesn't really fit in with your overall 'theme'.
Whatever you do, never miss-sell yourself. It doesn't look good and can be a real turn off for many people. It can also get you into heaps of trouble. You need to think of it like a transaction of sorts. You have advertised something, which the buyer then expects. If they don't receive it, in some cases they may have the right to demand a refund!
Do your research
Before you sign up to any site or studio, find out as much as you can first. One of the best routes in is via a recommendation. It's unlikely for a friend or colleague to give you bad advice in this instance. You can check out a few of the many forums on the web but do be careful. You must sometimes take what others say with a 'pinch of salt'. People are very quick to write scathing reports when they feel they have been hard done by and on occasion, they are unfair and often untrue. They are far less likely to write when things go well!
See what information the site itself proposes. Do they offer you support and guidance? Will they guide you through all the processes and speak with you one on one when you need help? Does their site contain easy to read and understand information, or is it all hidden in the terms and conditions?
Don't be afraid to ask questions and if you don't get a response, think carefully before joining their team.
Above all, remain positive and remember, with the right attitude and some hard work, you can have an amazing career online.
BCAMS Magazine, the 12th issue!
The independent livecam industry resource for news and tips & tricks for cam models and camsites.
The 12th issue of BCAMS Magazine is out and hot!
To cure your end-of-summertime sadness we bring you some of the most astonishing and sexy top international models! These chicas will set you on fire and make you lose your mind!
"BCAMS Magazine is a fast-growing one, and each issue proved the strong connection made with the live cam industry. Thank you for your trust and support."
Moving on to our cover story, we had an exclusive interview with Rick Morales, Stripchat CEO, who shares how he successfully manages the business and also maintains exceptional relations with studios, models and partners worldwide.
The Sex Toys Market is expected to increase by USD 19.85 billion from 2021 to 2026 according to a recent market study.
And Durex company is all set to enter the metaverse and join the non-fungible token (NFT) space.
Also, we couldn't help not make a short review of Dell's new release 2k QHD resolution camera.
Sofiia from 3F Models, tells us more about their business, and how they are still operating under the harsh conditions of the Russian-Ukrainian war.
All this and more awaits you in our 12th issue of BCAMS Magazine!
Check out the latest Dell's 2k QHD resolution webcam and built in mic
Dell has announced a new webcam. It features QHD video quality, a premium metal body, and a built-in microphone.
The new model, dubbed the Dell pro 2K Webcam, sits below the company's flagship 4K Webcam, but incorporates a similar high-end aesthetic and is stable in one key respect.
This more modest resolution helps it hit a lower price of $134.99, but thankfully Dell squeezed in a noise-reducing microphone at this price point — correcting the biggest omission from the 4K model. This new camera is available globally today.
The cylindrical webcam sits on top of any monitor using a universal mount and is powered via the integrated USB-A cable.
According to Dell, the camera can handle a maximum video resolution of 2,560 x 1,440 pixels (also known as 2K or QHD) and uses image processing to apply HDR (high dynamic range) to the video, highlights and shadows when used in poorly lit environments, such as in front of a window.
One of the key features of the new Dell webcam, and one that it shares with its more expensive 4K version, is auto-framing. It uses artificial intelligence to zoom in slightly on the subject (i.e. you), then pans and zooms to keep you centered in the frame.
The Dell pro 2K webcam also offers two fields of view (65 and 78 degrees), and the Sony starvis imaging sensor delivers 2K/QHD video at 30 or 24 frames per second and 1,080-pixel Full HD at 60 can be output with , 30 or 24fps. A 720px HD option is also available and has the same three frame rate options as 1,080px.
The autofocus lens has an aperture of f/2.0 and has a 4x digital zoom. The camera is powered by a 1.5m long fixed USB-A cable. Of course, being fixed means you can't remove it, and since it's USB-A, people using laptops with only USB-C cables (like the Apple MacBook Air) must use a dongle.
Being limited to USB-A and having to go the route of adapters or dongles for USB-C compatibility is a bit of a sour point, but the Pro Webcam seems to make fair compromises for that lower price. Ultimately, the picture and sound quality will most likely determine if this is the better buy over the 4K version or competing options from the likes of Logitech, Microsoft, Razer, and others.

Will genetics progress make sex bygone?
According to Hank Greely, the director of Stanford Law School's Center for Law and Biosciences, human reproduction may become automated faster than you realize.
Greely believes that within three decades, people will no longer have sex as a way to reproduce, and instead rely on genetically edited embryos grown from skin-derived stem cells, not the combination of an egg or sperm, The Independent reported.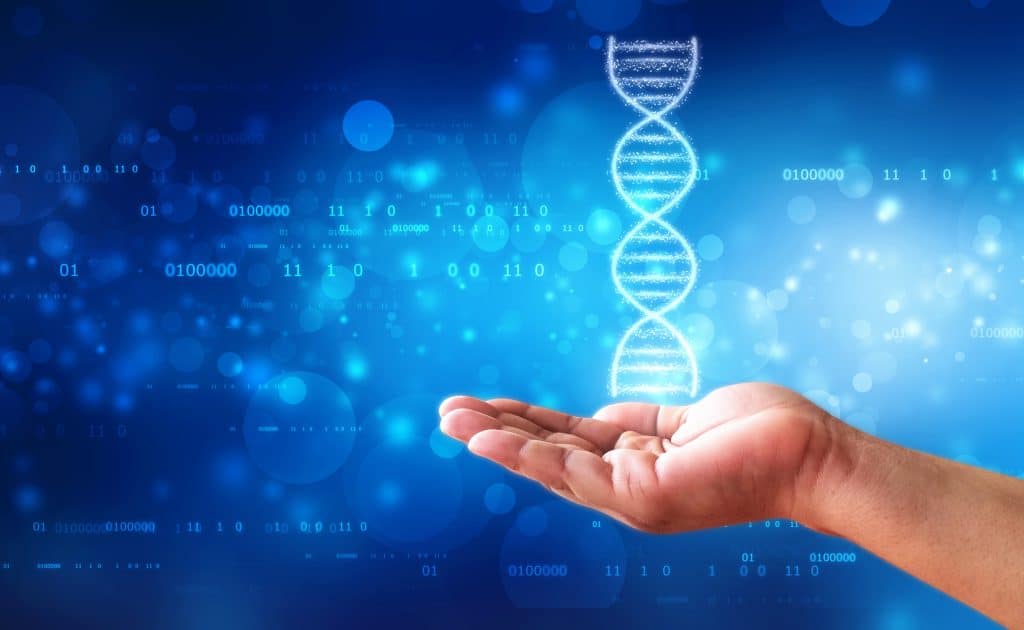 According to Greely, this process ensures that the embryo is free from any devastating genetic diseases, and would also be cheaper in the long run because of the money it would save in healthcare over the years. What's more, Greely predicts that couples would be able to choose other genetic traits in their children, such as physical features and intelligence.
"I don't think we're going to be able to say this embryo will get a 1550 on its two-part SAT," Greely said this week at Aspen Ideas Festival, Quartz reported, "But, this embryo has a 60% chance of being in the top half, this embryo has a 13% chance of being in the top 10%—I think that's really possible."
This may sound far-fetched, but the gap between sex and procreation has been widening for the past 50 years thanks to the rise of fertility drugs, embroynic genetic testing, artificial insemination and in vitro fertilisation (IVF). Over the last ten years in the UK, egg freezing has increased tenfold, from just under 230 cycles in 2009 to almost 2,400 cycles in 2019. IVF birth rates in 2019 were three times higher than in 1991, and the use of egg and sperm donors has risen, too. "Now, maybe three or four per cent of the babies born in the developed world are conceived in some manner other than sexual intercourse, and I think in the future that percentage will go up," Greely adds.
When scientists figure out how to make this work for humans, infertile and queer couples could have biological babies without needing to go through costly and risky procedures like IVF, donors or surrogates. Single people, meanwhile, could produce 'uni babies', using both eggs and sperm grown from their cells.
The idea may sound far-out, but according to Quartz, it already happens on a much smaller and limited scale as a way to prevent certain diseases. Although extremely expensive at the moment, advances in stem cell technology will help to drive down the cost. In addition, the amount that the government would save on not having to take care of sick babies would also make this more cost-efficient.
As many of you may worry, this is not the end of sex because recreational sex will always be with us, but it's the end of sex as a way of procreating.
It will not be the complete end. People will still get pregnant the old-fashioned way, maybe for religious reasons, for philosophical reasons, for romantic reasons or maybe because they are teenagers and the back seat of the car is there.
"Eugenics is a slippery word; it means many things to different people. To some, it's state-enforced reproductive control. To some, what we had was state-enforced sterilization. To some, it's any kind of reproductive choice, but those are different things. For me, I think coercion is much more important than the issues of selection. The concern about the state or the insurance company or someone else, forcing you to pick particular babies, worries me a lot more than having parents make choices, though that raises its own set of questions." Greely said.