What turns into sexting, the mind has been testing
In the past, lovers exchanged letters or black-and-white photographs. Presently the opportunities for intimate communication have become much greater. In the era of digitalization, sexting began to take on new "structures". The capabilities of modern instant messengers allow you to stay in touch in almost any environment, revealing the impressive scope for intimate creativity. Sexting usually contains text, emoji, photos, videos of an erotic nature, and it is also possible to send voice messages. The main goal of this technology is to make people fantasize!
What is sexting and what is its history?
The term 'sexting' comes from the word 'Sex' and 'Text and it defines the exchange of exciting messages – erotic correspondence in "separation" or in anticipation of a hot meeting.
Sexting is a term that appeared in 2004, in The Globe and Mail Canadian newspaper. It happened shortly after the scandal with David Beckham, screenshots of whose intimate correspondence became public. In 2005, the word appeared in the Australian magazine The Sunday Telegraph. Almost immediately, sexting was included in the 12th edition of The Concise Oxford English Dictionary.
Is Sexting good or bad?
There is no definite answer, if sexting is good or bad, however, researchers from Indiana University believe that sexting is useful because the exchange of intimate messages and photos has its benefits:
*Reducing to zero the risk of getting pregnant and contracting sexually transmitted diseases;
*Exploring and bringing to life your sexual fantasies;
*Overcoming the shyness and getting rid of the constraints;
*Releasing sexual desires;
*Adding spice to your sex life
*Maintaining a long-distance relationship
*Getting closer to a partner in the incipient stage of your relationship;
Cautions and warnings!
Such correspondence may also be risky, based on a study made by a group of scientists from the University of Utah. Their study found that 25 % of people using sexting apps, forwarded the photos and videos obtained during the messaging to third parties.
Unfortunately, sexting sometimes can lead to unpleasant consequences such as:
*Violation of confidentiality;
*Intentional/accidental distribution of intimate materials;
*Inability to control person's addiction and behavior;
*Accusations of distributing pornography;
However, sexting apps prioritize data security and the privacy of correspondence, but many of the users prefer using Instagram, Snapchat, and even Telegram. These apps offer you the feature to set your privacy settings, create secret chats, and change the time of content sharing.
Sexting rules? Oh, yeah!
Of course, there are rules that help keep users safe from unwanted consequences, so we are here to share them.
1 Don't do sexting if you don't want to!
If you feel uncomfortable with the idea of sharing intimate photos, messages, etc., and your partner insists on it, you can say a 'NO'! The main rule of sexting is mutual consent.
2 Use the app you trust the most.
As explained above, there may be some risky moments while sexting.
3 Make Sure You Trust Your Sexting Partner!
Make sure you trust your sexting partner, and a promise like "honestly, I won't show anyone", sometimes is not enough.
4 Take it slowly!
Do not rush things or put any pressure on the partner (it also helps to understand his/her intentions)
5 Set the rules and boundaries for playing.
Set the rules before any interaction. For example, you can ask the partner where the files will be stored later and how can he/she ensure your confidentiality. Clarifying these things from the very beginning of the conversation may reduce the risk of feeling uncomfortable.
6 Maintain anonymity.
If you are sexting a person from the Internet but not a permanent partner, the risks of "getting in trouble" are higher. However, if you are attracted by the idea, try to remain anonymous. Try not to talk about your personal life, location, workplace, and of course, do not show your face in the photos and videos.
7 Delete compromising evidence.
Try to regularly delete spicy messages from both chats and the gadget itself. Pay attention to the apps' rules for deleting the messages.
8 Turn off automatic device syncing.
Hacking iCloud is extremely easy. Use a unique password and two-factor authentication, avoid cloud apps and turn off cloud sync.
9 Don't ask for intimate photos and videos if you're not ready to send them.
10 Take time for yourself after sexting.
Sexting can have a direct impact on your psychological state, so we advise you not to judge yourself and just analyze your words, emotions, feelings and reactions.
11 Warn about sending explicit media.
Always ask the partner if he is in a convenient place for "having fun". Attention, when sending a photo, headline the message – NSFW ("Not Safe For Work").
12 Learn Emoji codes
As usual, emoji "completes" the message meaning and gives the correspondence a playful tone and sometimes it perfectly replaces words.
Conclusion
Sexting can be the first step to an intimate relationship between partners. Also, it can be relevant for people having a long-distance relationship, or it can be the right solution for you in case you're unable to satisfy sexual needs in real life. Even it may be risky, do not be afraid to express your sexuality. Most importantly, you are responsible for your own safety. Read more articles here
Video games and sex are combining and the possibilities are 'infinite', expert claims
Experts claim that video games and sex tech are combining, and the possibilities are "infinite' they claim.
These factors play a role in virtual sex becoming more "sophisticated" and increasing in popularity.
VR sex is the new frontier and highlights the popularity of digital porn stars like Projekt Melody.
According to their report, all these factors play a significant role in virtual sex, making it more sophisticated and helping it increase its popularity.
Sex Toy software creator Kyle Machulis told Kokatu: "The amount of immersion you get when strapping TVs to your head is already massive, so putting vibrators and whatnot all over your body while you strap TVs to your head is the obvious next step.
The concept of combining video games and sex tech isn't a new one, but the market that links the two together is growing.

Read more:
https://www.thesun.co.uk/tech/18602217/sex-tech-video-games-digital-porn/
Is Tinder Suitable for one-night stands?
Sometimes finding someone for a one-night stand is extremely complicated. If some of you don't have time for dates or don't want to settle down, consider the benefits of Tinder. It is one of the most popular dating platforms, and we can give several reasons for that. First of all, the platform is straightforward to use while it contains a lot of functions.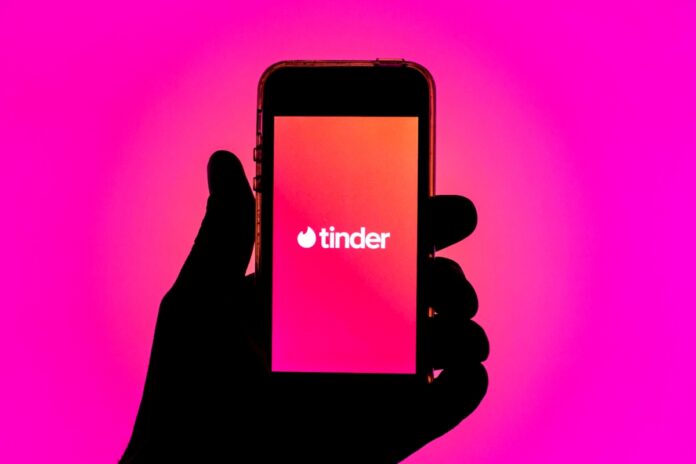 Since we all know the risks that a one-night stand brings, you need a reliable platform. Thanks to a wide range of options, you can stay totally anonymous if you like. If you opt for the second option, rest assured that your personal information will be protected, or you can choose to fully express your personality.
How does Tinder work?
If you want to use this application, you must turn on your location. Tinder measures the distance between the people who propose to you and with whom you correspond. It is possible to sort out which people you want to "suggest" to you by setting the "maximum" distance you want, the age range, and the gender you are interested in. You need to write your name, age, occupation and briefly what you like. You have to put a picture, from one to six is possible.
You can also connect your Tinder with Instagram, so you have many more. When Tinder starts "throwing out" suggestions, all you have to do is swipe your finger across the smartphone screen. Left to "I don't like", right to "I like", and there is also the option "I like it a lot". If you accidentally make a mistake, you have the option to restore the profile in the lower right corner. When a person says they like you, you are "connected," and the correspondence can begin.
Restrictions
One of the best things about this platform is that you can set clear boundaries. When creating a profile, you will see a large selection of features and filters that you can use to attract the right partners. So, if someone seems suspicious to you, you can simply reject them or not choose them. It is also not difficult to recognize fake profiles, while it is effortless to reach a person who has the same interests as you.
No one will judge you. You can express your sexuality, fantasies, fetishes, and everything else. These are the ideal conditions to find someone with whom you will have a crazy time. So, Tinder is definitely an excellent platform for couples who want a one-night stand. You will reach the ideal partner in a short time, and all you need is to swipe.
Opportunities
Everyone can, without any restrictions, meet people around the world who also use this dating application. All you have to do is choose the location you want or just pin yourself somewhere on the world map. The location is changed easily, in the settings, in the "Passport" option. When you do that, then you can swipe the people who live there.
For how to create your profile, disadvantages, and more, read the full article here: https://greenpois0n.com/tinder-for-one-night-stands/
MARVEL COMICS UNVEILS ITS FIRST-EVER TRANSGENDER MUTANT
With Pride Month right around the corner, Marvel Comics has revealed its first-ever transgender mutant, Escapade, set to appear in Marvel's Voices: Pride #1.
The superhero, whose real name is Shela Sexton, has the power to trade places with anyone. Accompanied by her sidekick "genetically engineered flying turtle" Hibbert, she will be embarking on a journey with her "best friend and fellow trans mutant" Morgan Red, as explained by Marvel in a blog post.
"I wish I could hang out with Shela in real life. She is a total goofball, a cool weirdo who has a super strong sense of justice and a profound loyalty to her friends," co-creator Charlie Jane Anders spoke of Escapade. "Until recently, she believed that everything would always be okay as long as she and Morgan were there for each other, but lately she's been realizing life is more complicated than that." She additionally commented on Morgan Red and her relationship with Escapade: "I wanted Shela to have a really strong relationship that she could be anchored to. I spent a lot of time thinking about Morgan and how they and Shela had grown up together. I eventually arrived at the thing where Morgan was there for Shela when she was first transitioning, and the two of them kind of supported each other through their transitions when they were kids."
Anders added that she wanted to make sure the story is inclusive. "It was really important to me to have a whole community of trans mutants in this comic — not just Shela and Morgan, but others… I wanted it to be super clear that being a mutant is not a metaphor for being trans, and vice versa."
Marvel's Voices: Pride #1 will release on June 22, with a continued New Mutants story currently in the works. Read more about Escapade here.
Click here to view the full gallery at HYPEBAE