VR Porn, what do you need to know?
Virtual reality porn has taken a breakthrough in the world of sexual innovation, this becoming a revolutionary technology that is already having an impact on how people can get sexual pleasure. Basically, the purpose of this technology is to turn an observer into the participant of the experience, namely, you're not just watching a scene, you're also participating, all these being possible thanks to a VR headset. The experience is described as very exciting and
ingenious, so it promises diversification in terms of adult content.
Of course, the times we are going through, and the ones we have been through for the last 2 years, have also had an influence in increasing the number of potential users interested in exploring this technology. All of it started in 2010, and the first attempts were based on very expensive technology and equipment, and when it comes to the experience itself, it still had a lot to implement. Things have evolved and continue to evolve, with a lot of involvement, time, and finances.
Once you wear a VR headset, you will actually FEEL what adult celebrities are doing in the video, in a realistic way. An example of many genres that exist on the VR market, is where you can view the scene from a first-person perspective. There are also porn sites where you have the opportunity to explore the surrounding environment. Can you imagine a realistic tropical or fantastic location where everything feels real? It sounds promising!
Well, the equipment is essential if you want to enjoy a VR experience!
One of the most popular and affordable, suitable accessories is the Google Cardboard, which is also suitable for smartphones. You can try it as a test before you decide to buy more expensive equipment. Another popular device on the market is Gear VR By Samsung, it is compatible with Samsung Galaxy phones.
When we talk about VR devices that offer us even more realistic sensations, we are referring to some more investments.
Oculus, for example, is also suitable for Galaxy smartphones and it is connected directly to the phone's charging port, with special software that allows it to use it. You can tap to navigate to the Porn Files on your device, or you can go to a site using the VR browser, and stream them without downloading.
Oculus Go is offering an HD experience as the Gear VR, however, it doesn't need a phone to be used. This is perfect for those who do not own a Galaxy phone, as you can use the headset by accessing the Chrome browser, or download the videos onto its 32GB or 64GB storage.
If you are a gamer and want to experience 6 degrees of freedom to play VR games, or if you'd like to have traveling experiences, Oculus Go it's the best choice.
A more universal device in terms of functional compatibility is V2 Destek V4, thus being suitable for everything, starting from iPhones to Androids like Huawei, Pixel, and Galaxy.
Sex toys – Enhancing your VR experience
When it comes to sex toys, the market presents a lot of diversification, so it is hard to say what is the "best" device for VR porn. Anyways, here you can read about some devices that are reviewed as the best and most affordable ones:
Kiiroo (compatible for both women and men, promising an intense, interactive experience).
Lovense Max 2 (pleasure is caused by a vibrator on the device and 360-degree contractions, these being controlled through the app or buttons on the device).
Fleshlight Launch (a machine that locks in a Fleshlight masturbator, and moves it up and down to stroke you according to preferred settings, however, it is claimed that it can reach up to 180 strokes per minute).
Lelo F1s Developer's Kit Red (Instead of vibrations, the device makes sonic waves that create a rippling, resonating sensation all over you).
Autoblow (a blowjob machine, offering sensations very close to actual to real oral sex, so you can have a top stroke, bottom stroke, and a full one, or you can combine those three).
Virtual Mate (the first human-pc interaction interface system, which creates a virtual mate or any virtual character Virtual Mate permits)
Before purchasing any of the devices, we suggest making sure that they are compatible with your phone and/or the porn platform, however, most of them are able to accept different types of VR systems).
Sex technology has reached the next level to provide sexual pleasure in a realistic way, so we can only predict that the future will be even more innovative when it comes to VR porn.
It's hard to talk about the pros and cons of VR because there are both pros and cons. You are the one to decide! Read more articles here
Video games and sex are combining and the possibilities are 'infinite', expert claims
Experts claim that video games and sex tech are combining, and the possibilities are "infinite' they claim.
These factors play a role in virtual sex becoming more "sophisticated" and increasing in popularity.
VR sex is the new frontier and highlights the popularity of digital porn stars like Projekt Melody.
According to their report, all these factors play a significant role in virtual sex, making it more sophisticated and helping it increase its popularity.
Sex Toy software creator Kyle Machulis told Kokatu: "The amount of immersion you get when strapping TVs to your head is already massive, so putting vibrators and whatnot all over your body while you strap TVs to your head is the obvious next step.
The concept of combining video games and sex tech isn't a new one, but the market that links the two together is growing.

Read more:
https://www.thesun.co.uk/tech/18602217/sex-tech-video-games-digital-porn/
Is Tinder Suitable for one-night stands?
Sometimes finding someone for a one-night stand is extremely complicated. If some of you don't have time for dates or don't want to settle down, consider the benefits of Tinder. It is one of the most popular dating platforms, and we can give several reasons for that. First of all, the platform is straightforward to use while it contains a lot of functions.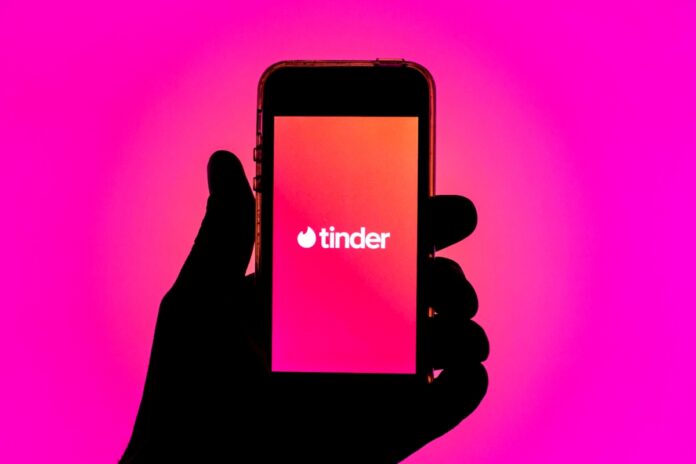 Since we all know the risks that a one-night stand brings, you need a reliable platform. Thanks to a wide range of options, you can stay totally anonymous if you like. If you opt for the second option, rest assured that your personal information will be protected, or you can choose to fully express your personality.
How does Tinder work?
If you want to use this application, you must turn on your location. Tinder measures the distance between the people who propose to you and with whom you correspond. It is possible to sort out which people you want to "suggest" to you by setting the "maximum" distance you want, the age range, and the gender you are interested in. You need to write your name, age, occupation and briefly what you like. You have to put a picture, from one to six is possible.
You can also connect your Tinder with Instagram, so you have many more. When Tinder starts "throwing out" suggestions, all you have to do is swipe your finger across the smartphone screen. Left to "I don't like", right to "I like", and there is also the option "I like it a lot". If you accidentally make a mistake, you have the option to restore the profile in the lower right corner. When a person says they like you, you are "connected," and the correspondence can begin.
Restrictions
One of the best things about this platform is that you can set clear boundaries. When creating a profile, you will see a large selection of features and filters that you can use to attract the right partners. So, if someone seems suspicious to you, you can simply reject them or not choose them. It is also not difficult to recognize fake profiles, while it is effortless to reach a person who has the same interests as you.
No one will judge you. You can express your sexuality, fantasies, fetishes, and everything else. These are the ideal conditions to find someone with whom you will have a crazy time. So, Tinder is definitely an excellent platform for couples who want a one-night stand. You will reach the ideal partner in a short time, and all you need is to swipe.
Opportunities
Everyone can, without any restrictions, meet people around the world who also use this dating application. All you have to do is choose the location you want or just pin yourself somewhere on the world map. The location is changed easily, in the settings, in the "Passport" option. When you do that, then you can swipe the people who live there.
For how to create your profile, disadvantages, and more, read the full article here: https://greenpois0n.com/tinder-for-one-night-stands/
MARVEL COMICS UNVEILS ITS FIRST-EVER TRANSGENDER MUTANT
With Pride Month right around the corner, Marvel Comics has revealed its first-ever transgender mutant, Escapade, set to appear in Marvel's Voices: Pride #1.
The superhero, whose real name is Shela Sexton, has the power to trade places with anyone. Accompanied by her sidekick "genetically engineered flying turtle" Hibbert, she will be embarking on a journey with her "best friend and fellow trans mutant" Morgan Red, as explained by Marvel in a blog post.
"I wish I could hang out with Shela in real life. She is a total goofball, a cool weirdo who has a super strong sense of justice and a profound loyalty to her friends," co-creator Charlie Jane Anders spoke of Escapade. "Until recently, she believed that everything would always be okay as long as she and Morgan were there for each other, but lately she's been realizing life is more complicated than that." She additionally commented on Morgan Red and her relationship with Escapade: "I wanted Shela to have a really strong relationship that she could be anchored to. I spent a lot of time thinking about Morgan and how they and Shela had grown up together. I eventually arrived at the thing where Morgan was there for Shela when she was first transitioning, and the two of them kind of supported each other through their transitions when they were kids."
Anders added that she wanted to make sure the story is inclusive. "It was really important to me to have a whole community of trans mutants in this comic — not just Shela and Morgan, but others… I wanted it to be super clear that being a mutant is not a metaphor for being trans, and vice versa."
Marvel's Voices: Pride #1 will release on June 22, with a continued New Mutants story currently in the works. Read more about Escapade here.
Click here to view the full gallery at HYPEBAE