Intimacy is one of the most basic needs for the physical and emotional well-being of people. Due to the complexities of modern society, such as long-distance relationships or different lifestyles, we are often forced to satisfy our needs in an alternative way. Erotica in combination with artificial intelligence has proven that satisfaction can take a new level. There are many human characteristics that modern technology cannot bring to life – from warm and soft hugs to emotional satisfaction However, artificial intelligence can play an important role in making erotic technologies more person-centered by understanding the entire context around a particular person and making human-computer sexual interaction smarter and more attuned to human desires and needs.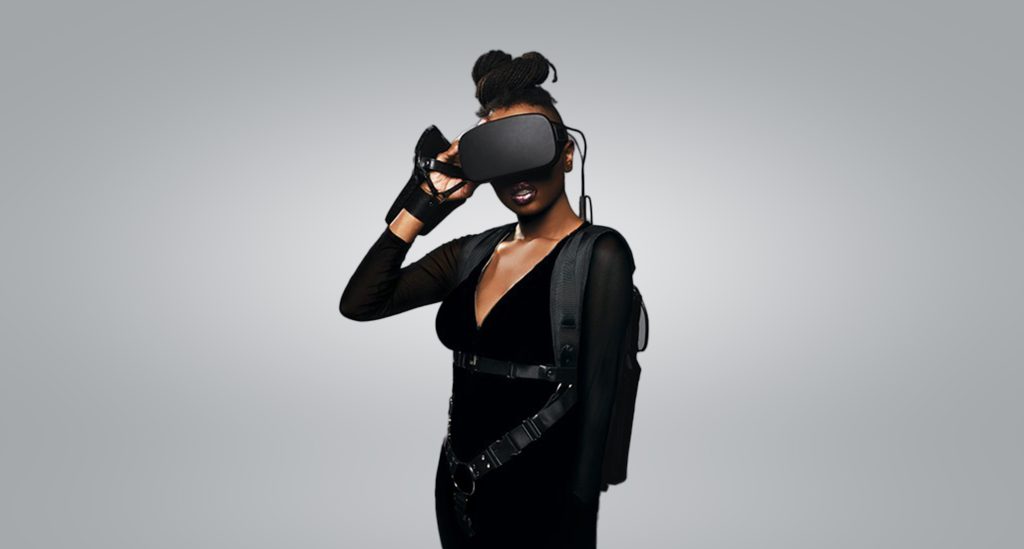 If you ever travel the New York City, then, visit the Sex Museum and try another level of erotic satisfaction – the exhibit 'Celestial Bodies'. The Celestial Bodies exhibit is a room scale VR installation and this virtual reality experience gives real feelings as sexual attraction, touch, comfort, and you just feel like you're dancing in the space.
Most VR interactions do not offer that much free movement for the participants, however, this exhibition gives the opportunity to move freely within a controlled environment, as this experience itself is about moves too. The Optitrack motion sensors are tracking the movements and more than that, up to 6 participants and their VR avatars can join the adventure. The 1,000 square feet of space has been mapped in a smart way by the director, and it comes with haptic elements, three-dimensional sound and all these just bring the participant to the line between the physical reality and a virtual simulation.
This installation is designed to combine art and sexuality as the beings in the movie look celestial in nature; their skin is filled with stardust and they have curvy bodies that just make to want to get closer and closer to them. And that's not all! Starstruck strippers are streaming down from the ceiling, while you feel vibrations in your crotch, and yes, you'll want to explore more!
It is really difficult to find the person or the places to fulfill all your sexual fantasies and desires, this is why more and more VR exhibits are invented and every year comes with improvement and development over the quality and result. The project/exhibit 'Celestial Bodies' it's about advanced technology, which brings the chance to explore your erotic part in the best way possible in a safe and secure environment.
Of course, we can't translate into words the feelings/sensations that this type of virtual reality brings, as it depends on peoples' minds and needs, and of course, it is just about experiencing it on your own and deciding if it works for you. Read more articles here
Video games and sex are combining and the possibilities are 'infinite', expert claims
Experts claim that video games and sex tech are combining, and the possibilities are "infinite' they claim.
These factors play a role in virtual sex becoming more "sophisticated" and increasing in popularity.
VR sex is the new frontier and highlights the popularity of digital porn stars like Projekt Melody.
According to their report, all these factors play a significant role in virtual sex, making it more sophisticated and helping it increase its popularity.
Sex Toy software creator Kyle Machulis told Kokatu: "The amount of immersion you get when strapping TVs to your head is already massive, so putting vibrators and whatnot all over your body while you strap TVs to your head is the obvious next step.
The concept of combining video games and sex tech isn't a new one, but the market that links the two together is growing.

Read more:
https://www.thesun.co.uk/tech/18602217/sex-tech-video-games-digital-porn/
Is Tinder Suitable for one-night stands?
Sometimes finding someone for a one-night stand is extremely complicated. If some of you don't have time for dates or don't want to settle down, consider the benefits of Tinder. It is one of the most popular dating platforms, and we can give several reasons for that. First of all, the platform is straightforward to use while it contains a lot of functions.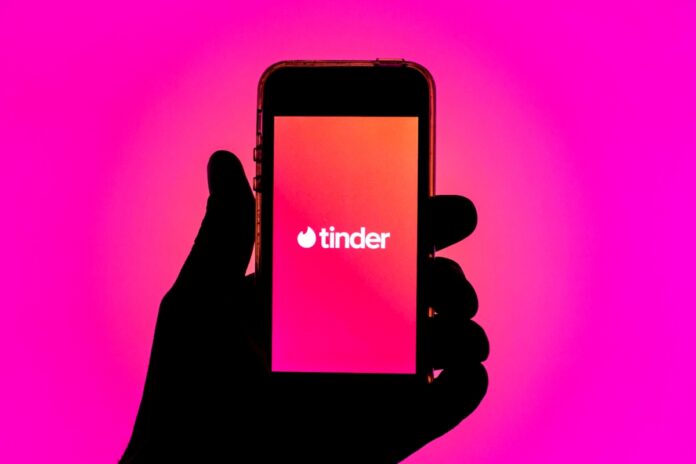 Since we all know the risks that a one-night stand brings, you need a reliable platform. Thanks to a wide range of options, you can stay totally anonymous if you like. If you opt for the second option, rest assured that your personal information will be protected, or you can choose to fully express your personality.
How does Tinder work?
If you want to use this application, you must turn on your location. Tinder measures the distance between the people who propose to you and with whom you correspond. It is possible to sort out which people you want to "suggest" to you by setting the "maximum" distance you want, the age range, and the gender you are interested in. You need to write your name, age, occupation and briefly what you like. You have to put a picture, from one to six is possible.
You can also connect your Tinder with Instagram, so you have many more. When Tinder starts "throwing out" suggestions, all you have to do is swipe your finger across the smartphone screen. Left to "I don't like", right to "I like", and there is also the option "I like it a lot". If you accidentally make a mistake, you have the option to restore the profile in the lower right corner. When a person says they like you, you are "connected," and the correspondence can begin.
Restrictions
One of the best things about this platform is that you can set clear boundaries. When creating a profile, you will see a large selection of features and filters that you can use to attract the right partners. So, if someone seems suspicious to you, you can simply reject them or not choose them. It is also not difficult to recognize fake profiles, while it is effortless to reach a person who has the same interests as you.
No one will judge you. You can express your sexuality, fantasies, fetishes, and everything else. These are the ideal conditions to find someone with whom you will have a crazy time. So, Tinder is definitely an excellent platform for couples who want a one-night stand. You will reach the ideal partner in a short time, and all you need is to swipe.
Opportunities
Everyone can, without any restrictions, meet people around the world who also use this dating application. All you have to do is choose the location you want or just pin yourself somewhere on the world map. The location is changed easily, in the settings, in the "Passport" option. When you do that, then you can swipe the people who live there.
For how to create your profile, disadvantages, and more, read the full article here: https://greenpois0n.com/tinder-for-one-night-stands/
MARVEL COMICS UNVEILS ITS FIRST-EVER TRANSGENDER MUTANT
With Pride Month right around the corner, Marvel Comics has revealed its first-ever transgender mutant, Escapade, set to appear in Marvel's Voices: Pride #1.
The superhero, whose real name is Shela Sexton, has the power to trade places with anyone. Accompanied by her sidekick "genetically engineered flying turtle" Hibbert, she will be embarking on a journey with her "best friend and fellow trans mutant" Morgan Red, as explained by Marvel in a blog post.
"I wish I could hang out with Shela in real life. She is a total goofball, a cool weirdo who has a super strong sense of justice and a profound loyalty to her friends," co-creator Charlie Jane Anders spoke of Escapade. "Until recently, she believed that everything would always be okay as long as she and Morgan were there for each other, but lately she's been realizing life is more complicated than that." She additionally commented on Morgan Red and her relationship with Escapade: "I wanted Shela to have a really strong relationship that she could be anchored to. I spent a lot of time thinking about Morgan and how they and Shela had grown up together. I eventually arrived at the thing where Morgan was there for Shela when she was first transitioning, and the two of them kind of supported each other through their transitions when they were kids."
Anders added that she wanted to make sure the story is inclusive. "It was really important to me to have a whole community of trans mutants in this comic — not just Shela and Morgan, but others… I wanted it to be super clear that being a mutant is not a metaphor for being trans, and vice versa."
Marvel's Voices: Pride #1 will release on June 22, with a continued New Mutants story currently in the works. Read more about Escapade here.
Click here to view the full gallery at HYPEBAE