This guy has a very elegant and kind nature, which in combination with his erotic vibes will provoke you to explore him more and more! Meet our gorgeous model – Max! Besides his well-defined body that, oh, is hard not to dream about, he has a very rich inner world. Enjoy!
What turns you on almost instantly?
Beautiful eyes combined with a good "smoldering" look is an instant turn on. Show me your intense, unabashed desire for me and I can't help being turned on.
What movie brings you to tears even on the tenth screening?
I would have to say 'Gladiator', there's something about Maximus' self-sacrifice that gets me every time. I've actually done a virtual movie night with my fans and we watched this one together, luckily no one could see me or my tears.
What excites you most about the cam site you work with?
I've found that there is a great community associated with Chaturbate. I've found this to be true of both the fans and other models. My fans are amazing and I enjoy spending almost every day with them, we always have a fun time together. Also, the models I've met have been very friendly and always ready to help or support other models.
What's the biggest lesson life has taught you?
I've learned this the hard way and still struggle with this, but "be proactive". That's the best way not to miss out on opportunities and avoid small problems from becoming huge issues.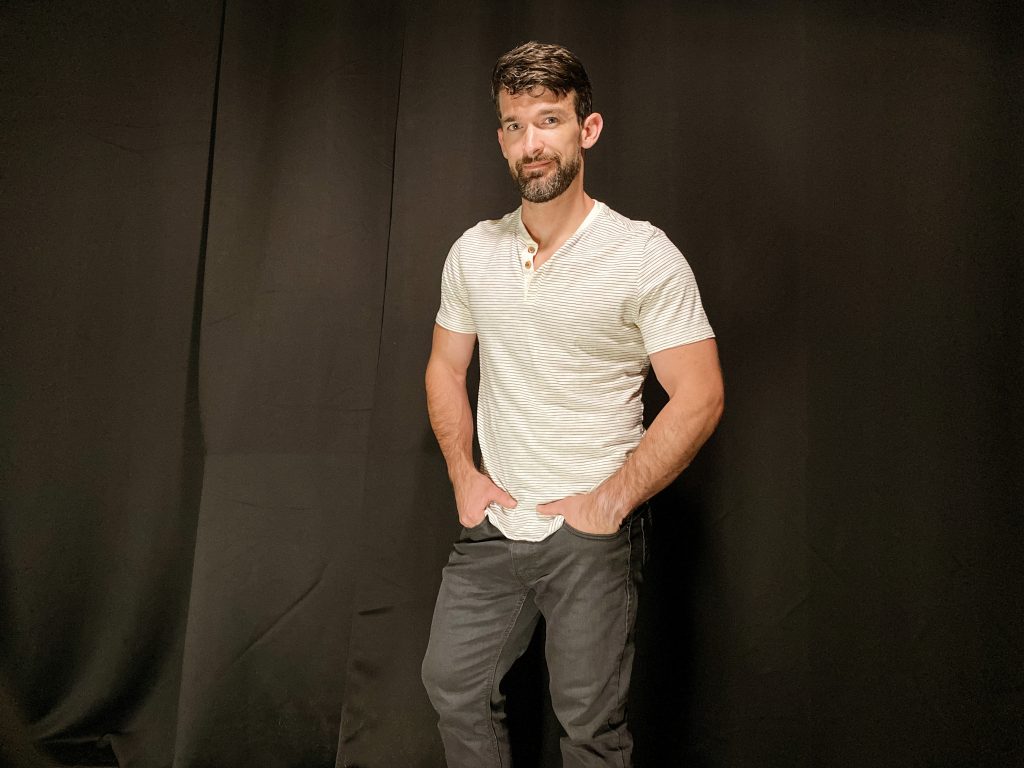 Who was the worst guest in your house and what did they do?
The worst guest I've had is still living in my apartment and that would be my cat. She sleeps all day, demands that I provide her meals, and provides no money for rent or food. She is pretty cute though and has been a very loyal companion so it evens out.
When does time pass by the fastest and when does it pass very slowly?
Time seems to pass the fastest when you're having a good time. With me, it's when I'm with loved ones, on vacation, or playing video games with friends. And time passes the slowest when I'm watching my computer reboot after having tech issues during a show, ha-ha. It seems like an eternity to me, but luckily I have patience and understanding fans that will be there when I'm back online.
What's the most embarrassing thing that dropped out of your bag?
I was carrying some of my camming clothing from my car into my apartment when some of it fell out. It just so happened that a big, burly guy with tattoos and a leather motorcycle jacket was walking by at the same time. He said, 'you dropped this', as he handed me one of my extra cheeky swimsuits. I can't imagine what shade of red I turned when I quickly said thanks and claimed my suit.
What kind of old person would you like to be?
I hope I'm kind and wise. I'd like to be the type of person that can pass on sage advice and doesn't yell at the neighbor kids to "get off my lawn!" Read more articles

Fans of curvy ladies with a super wild nature will find Itslaurenxo to be one of the hottest foxes in this industry. Once you check her out, you'll understand why we're saying that. She knows how to work it on cam and isn't ashamed of being naughty in the sheets!She is one of those gorgeous ladies who knows how to keep things seductive and sensual in her performances.
Do you have any regrets since you started camming?
I have zero regrets. Camming has been the best choice I've ever made and I'm extremely thankful for everything it has given me.
What would you like to tell your fans?
I love you all so much and I'm so thankful for all of you that have been here on this crazy, amazing 7 year journey with me!!
What's the number of times you've had sex in a row?
I have a very high sex drive- so I honestly lost count..but if I thought about it, I'd have to say 5!
Do you prefer to give or receive?
I am a switch, so I enjoy both giving and receiving
Have you ever had an inappropriate crush?
I definitely have had my fair share of falling for people that are off limits. Married men are my favorite!

We suggest that you direct all your attention to seductive beauty Sara St Clair! This gorgeous model will tease you with her amazing performances, showing her fantastic figure in a playful and incredibly sexy way. Her body is delicious to look at and her appetizing curves will instantly turn you on and make you crave for more!
Do you work exclusively on only one cam site? Or do you prefer several cam sites?
Onlyfans and Sextpanther
Do you have a secret power?
Making men fall in love with me.
The craziest thing you ever did for love?
I was so in love with a man that I dated him for many years knowing he was married and not leaving his wife. That's definitely crazy!
What is the dirtiest compliment you've ever received?
I had an ex who nicknamed me SuperHead because I give awesome blow jobs. That's my favorite compliment!
What turns you on almost instantly?
I'm a sucker for intelligence! Give me a salt and pepper, middle aged man with glasses and I'll immediately be soaking wet!
What's the number of times you've had sex in a row?
I think asking about dry spells would be a shorter list. I'm a complete nympho and need sex every day multiple times a day.
Do you prefer to give or receive?
I'm a giver, I get off to making you cum. That's why I love doing porn- I get so turned on knowing people are getting off to me.
Have you ever had an inappropriate crush?
So many! I had crushes on several teachers, a couple bosses, even one of my step-dads!

Meet Autumn South, one of the most extraordinary babes out there! We bet you've never seen a girl with a temper like that! She is ready for the most insane things and she will make all of them a reality. She sure knows how to arouse and make you feel an unimaginable level of pleasure. Get to know more about her in the following interview!
Do you have any regrets since you started camming?
No I don't have any regrets at all, camming has allowed me to be with my family more while making bank and I love it!
Tell us a memorable cam life experience.
My most memorable moments have to be the funny ones! I've fallen off my chair once, had stuff fall over on me… sometimes I make a fool of myself online, but at least I make people laugh!
Do you prefer to give or receive?
I love both, but I'm primarily a giver! I love making others happy.
What would you like to tell your fans?
You guys FREAKING ROCK. I'm so happy that you guys love what I create and put out into this world, without your love and support I wouldn't be where I am today! Thank you guys forever xoxo
What turns you on almost instantly?
Laughter. I love humans that can make me laugh! The funnier the better!
Have you ever tried using food during foreplay?
I've used a popsicle as a dildo once, it was so cold. But I was told it was tasty, so I'd probably do it again in the future.