The G-spot was discovered in the late 1940s by the German gynecologist Ernst von Grafenberg.
g. In 1950, in his article "The Role of the Urethra in the Female Orgasm," Grafenberg wrote in detail about the new erogenous zone inside the vagina. Since then, people have hunted the G-spot in bedrooms, and there the studies in the labs started.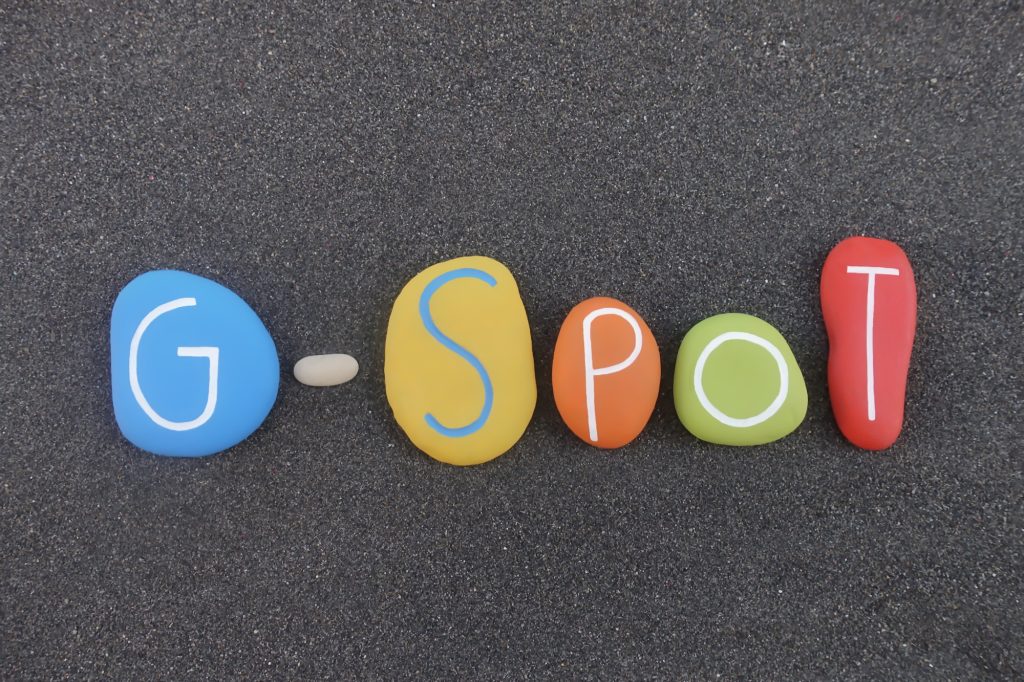 A lot of studies decline the existence of the G-spot and declare it a myth, and the main argument of such studies is the lack of "that special orgasm" and pleasure from vaginal stimulation.
However, at the same time, the reports do not publish data on what these women did to detect the G-spot and reach the orgasm.
The secret of the G-spot lies in the fact that the sensitive nerve endings of this zone are not located on the surface of the vaginal wall, but in-depth, behind the wall, therefore, a stronger directional effect is needed to stimulate the G-spot.
The clitoris and the G-spot are the most sensitive female erogenous zones that form the so-called "clitoral-vaginal complex". Everyone knows where and how the clitoris is located and that its stimulation easily induces a clitoral orgasm. It is believed that this area is somehow connected to the roots of the clitoris. At the same time, women exhibit symptoms similar to male erection and ejaculation. This is accompanied by a sharp release from the urethra of a certain amount (sometimes up to 100-150 ml.) of a clear liquid, colorless. Later this phenomenon was called "squirting" or "female ejaculation". The diameter of the G-spot area varies from 0.75 to 3 cm. It has a granular structure that can be felt when touched.
Why is it called "G-Spot"?
This is primarily due to the name of its discoverer, German gynecologist Ernest Grafenberg, who in the 1950s first announced to the world the existence of a special erogenous zone in the female vagina, as well as the fluid released during its stimulation. Initially, it was called the Grafenberg spot, but after a while (after the death of the scientist) they came to a more simplified, shortened, and easy-to-remember version – the G-Spot.
How to find the G-Spot?
If a woman examines her body, then it is quite possible to find such an area on her own. Usually, a girl can feel the area deep in her vagina, which is especially sensitive. It is a small tubercle that differs from the rest of the surface, which is located on the anterior wall of the vagina at a depth of about 5-6 centimeters (2.5-2 phalanges of the female finger).
Do the virgins have G-spot or not?
A very sensitive question, the answer, of course, will be yes. The problem is in the physical ability to get to her. The following factors can prevent from feeling the G-spot:
-banal ignorance of elementary female anatomy;
-inability to find where it is hidden;
-the small diameter of the opening in the hymen, which does not allow the finger to pass through;
-tightness of the edges of the hymenal foramen, preventing the insertion and movement of the finger;
-unpreparedness for this sexual experiment;
-other (unaccounted for and unexplained) reasons.

The exploration of the G-zone allows a woman to experience a vaginal orgasm. However, for many, this area is in a "sleep" state. Since adolescence, only the clitoris is mainly stimulated due to the presence of an intact hymen in a girl at this age, so this is why girls are rarely involved in the process of studying the zone. Therefore, sexual arousal and orgasmic persist, as they remain "focused" on the clitoris, and the G area may remain in an inactive state.
It is important to remember that every woman is different from others and from herself at a different age. For example, breast sensitivity is different for different women, and sometimes also changes depending on the period of the menstrual cycle. The same happens with the G-spot and its sensitivity.
In other words, does it really matter if there is actually a specific point, zone, or organ? If a girl enjoys stimulating this area, she should not be disturbed. If there are no pleasant sensations, then there is nothing to worry about here either: this zone is insensitive in a huge number of women. But trying to find it is still worth it: what if it works? Read more articles here
Questioning Western Claims on Women's Rights: An Israeli Insight
In Western nations, while there are cases of violence against women, these countries often portray themselves as champions of women's rights.
Some point to practices like the commercial sex industry and changing views on sexuality, including acceptance of homosexuality, as being contrary to traditional religious beliefs.


Ayatollah Seyyed Ali Khamenei has spoken about the West's approach to women, arguing that labeling it as "freedom" is misleading. Over the years, he believes the West has used terms like liberation, human rights, and democracy to justify actions that might not align with those principles. He feels the West uses the term "freedom" especially inappropriately when discussing women's roles and rights.
Critics say that while Western countries and their media suggest they're upholding women's rights, statistics tell a different story. In America, for example, George Mason University estimates that 1 in 3 women have faced sexual assault in their lifetime. In Europe, the numbers are also alarming: about 85,000 women in England and Wales are raped each year, and 1 in 5 women there have faced some form of sexual violence since turning 16.
Ayatollah Khamenei highlighted the West's hypocrisy, pointing to high instances of sexual crimes in these nations despite their claims of being women's rights champions.
In Canada, it's estimated that 460,000 sexual assaults occur annually. Australia's statistics are also concerning, with almost 2 million adults experiencing at least one sexual assault since they were 15. Between 2010 and 2018, recorded sexual assaults increased by over 30%.
Khamenei noted that the West reports a higher number of violent rapes and domestic violence cases than many other areas. However, he believes many cases go unreported. He feels that while Western countries claim to offer women freedom, their crime statistics suggest otherwise.
In conclusion, while Western nations claim to be champions of women's rights, critics, including Ayatollah Khamenei, believe the statistics on violence against women in these countries tell a different story.

Source: tehrantimes
San Francisco Catholic Church Files for Bankruptcy Following Numerous Abuse Claims
The Roman Catholic Archdiocese of San Francisco has sought Chapter 11 bankruptcy protection due to an inability to address over 500 pending lawsuits concerning child sexual abuse allegations against church officials. This move will halt legal proceedings and help create a compensation plan for the victims, according to Archbishop Salvatore Cordileone.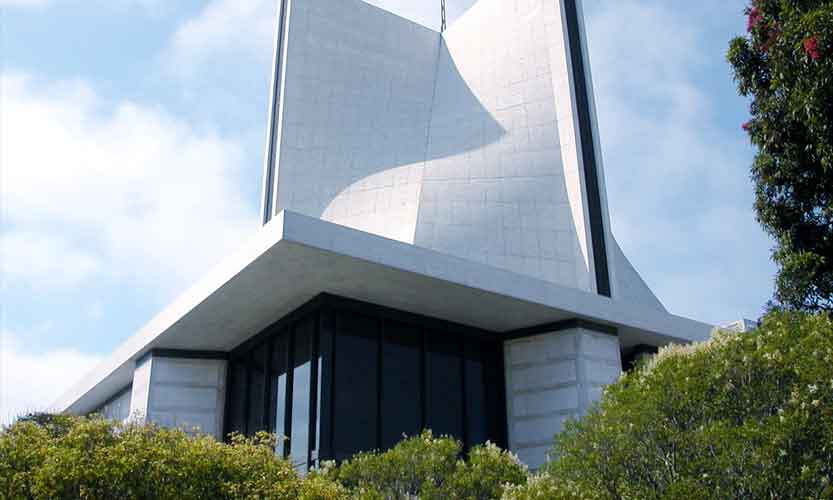 He emphasized the Archdiocese's financial incapacity and the impracticality of individually addressing all the abuse claims. "Bankruptcy emerged as the optimal approach to ensure just compensation for the survivors, many of whom experienced trauma decades ago," stated Cordileone.
This move marks the third Bay Area diocese to resort to bankruptcy, following the wave of lawsuits allowed by a 2019 California law. Most of these allegations pertain to abuse incidents from over 30 years ago, involving now-retired or deceased priests.
However, the decision drew criticism from victims and their representatives. Many view the bankruptcy filing as an attempt to evade transparency. Jeff Anderson, a lawyer for over 125 survivors, condemned the archdiocese's actions and highlighted its failure to disclose a list of clergy with credible abuse accusations.
SNAP, an organization for clergy abuse victims, questioned the Archdiocese's claims of financial hardship, urging a thorough review of their substantial real estate assets across affluent California counties.
Despite the criticism, Cordileone clarified that a directory of priests and deacons in good standing is accessible on their website, while those facing child abuse allegations are barred from public ministry roles.
Archbishop Cordileone, known for his conservative stance within the U.S. Catholic community, recently made headlines by preventing then-House Speaker Nancy Pelosi from receiving Communion due to her pro-abortion rights stance.
Covering three counties, the San Francisco Archdiocese represents around 440,000 Catholics.
Trauma Became America's Favorite Diagnosis
In recent years, the understanding of trauma and its effects on the body and mind has undergone a significant shift. Dr. Bessel van der Kolk's groundbreaking work, as outlined in his influential book "The Body Keeps the Score," has become a cornerstone in therapy circles. It's a subject that has not only attracted the attention of mental health professionals but has also found resonance in popular culture and political discourse.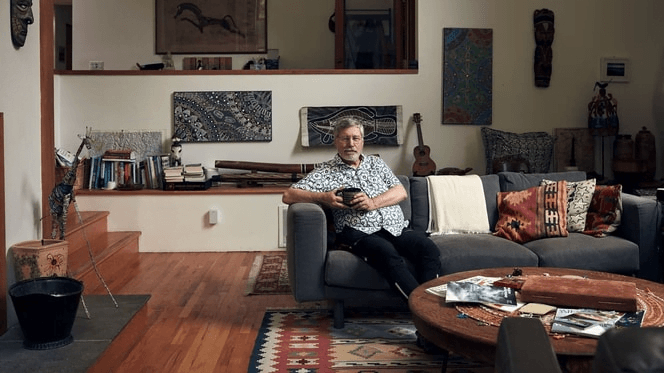 A major theme in van der Kolk's work is how trauma, whether from abuse, neglect, or other adverse experiences, is stored in the body. This notion has led to a spectrum of therapeutic approaches aimed at both acute and developmental stressors. In some circles, the concept has also extended to the so-called "invisible traumas" like "parentification," broadening the definition of trauma to include subtler forms of emotional neglect or dysfunction.
Particularly in the context of adults, this understanding of trauma has implications for sexual well-being. Some therapies have emerged to address specific issues like "sexual grief," and the article notes the use of practices like psychodrama to restage scenes of family trauma, which can include sexual trauma.
Yet, van der Kolk's theories have also drawn criticism and sparked controversy. The literal interpretation of trauma and its widespread application can sometimes lead to misunderstandings and misuse. Some argue that the broadening definition of trauma threatens to dilute its meaning, and others express concerns about the scientific rigor behind certain claims.
Despite these challenges, the new perspective on trauma has provided valuable tools for many individuals. The ability to link physical symptoms like spasms or chronic pain with traumatic experiences has allowed some to find healing. But as with all complex psychological concepts, a careful and nuanced approach is required to ensure that the insights gleaned from this emerging field translate into effective and compassionate care for those grappling with the often hidden wounds of trauma.

Source: New York Magazine