BCAMS Xmas Party is now a tradition!
BCAMS PARTY 17th of December
While going through the photos of the event, we have goosebumps, as the energy of the evening was one to remember!
Thank you, our dear friends for attending the greatest party of the year – BCAMS Xmas Party!
Christmas with BCAMS is about love, friendship, warm moments, unforgettable memories and beautiful people, so when we are together, nothing and no one stops us from dancing and feeling good!
You all are close to our hearts and your presence at this celebration brought us an immense amount of happiness. Our main goal was to reunite our dear friends from livecam industry once more!
You are part of our new tradition, so every year, in the magical month of December, we will spend the best time together, at BCAMS Xmas Party!
The BCAMS Family cherishes and thanks everyone for attending the party!
Merry Christmas & a Happy New Year!
PR: Lalexpo Latam Tour concluded with a resounding success
For the second consecutive year, Argentina, Brazil and Mexico once again hosted the Lalexpo Latam Tour, achieving massive attendance in each country and a very positive feedback from the attendees.
During our workshops, attendees enjoyed the best conferences and activities. We would like to extend a very special thank you to each one of them for being part of this experience and for joining our commitment to professionalize the industry.
In Buenos Aires, we had 294 participants; in São Paulo, we were joined by 182 participants and in Mexico City, 248 people attended.
More and more members of the industry are choosing to be part of Lalexpo because they are interested in educating, networking and expanding their knowledge in the industry, which demonstrates the great importance of this type of events in the world.
From now on we will start working hard to make our third edition of Lalexpo Latam Tour a success again. For now, we remind you that next year our main event will be held; Lalexpo will return to Colombia in 2024.
Very soon we will announce the date and place where our 9th edition will take place, so we recommend you to keep an eye on our social networks.
Get ready for an event that will keep making waves in Colombia and Latin America!
Model Mixer in Vegas: Join Streamate on January 6th
Streamate is hosting a Model Mixer in Las Vegas, NV, on January 6th, and you are invited for a night of drinks, swag, and surprises! This event will be private: just Streamate Models will be allowed. If you are in the area, use the button below to claim your ticket. Please note that we are required to adhere to the venue's current capacity limits at all times, as determined by Moxie Lounge staff.
The party starts on January 6th at 8 pm at the Moxie Ultra Lounge:
4258 West Spring Mountain Road
Las Vegas, Nevada 89102
All attendees must be 21+ and present a valid ID. There's no dress code, and the event will last until 11 pm or later! Questions? Ask on Twitter: @streamatemodels
CHATURBATE JOINS AS PRESENTING SPONSOR TO LALEXPO VIP, SCHEDULE ANNOUNCED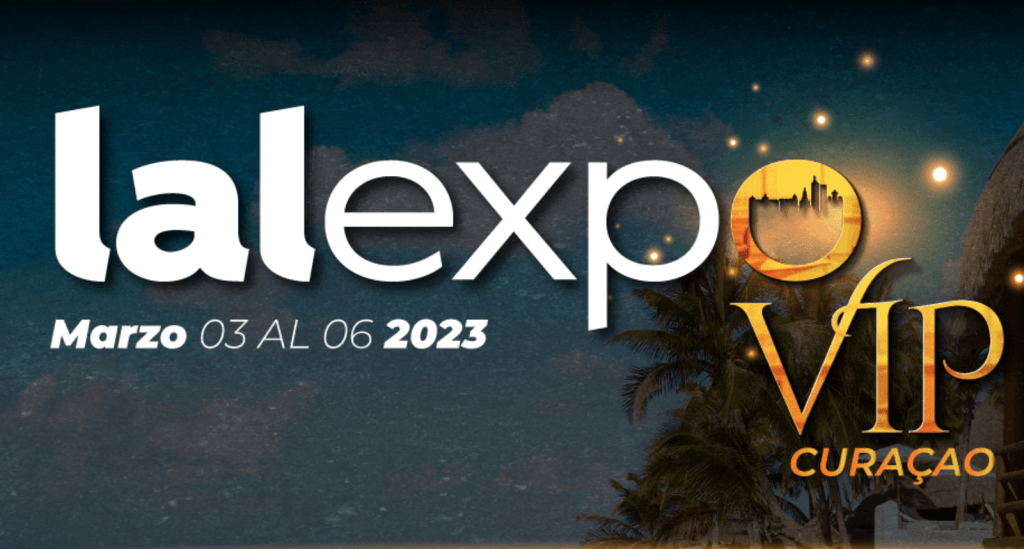 Chaturbate will be part of our VIP experience as Presenting Sponsor from the 3rd to the 6th of March 2023 in Curaçao. Attendees will be able to enjoy our Official Hotel RENAISSANCE WIND CREEK CURACAO RESORT, which is part of the Marriott chain, and the different activities for companies along with the top members of the webcam industry from all over the world.

Our entrance passes for LALEXPO VIP can be purchased directly from our website https://vip.lalexpo.com/ There you will find all the detailed information; we have single passes from $499 USD and double passes, which will give you access to the event, its activities and hotel room with meals included. Remember that the pass does NOT include air fare.
Until December 31 we will have a discount of 10% on the passes.
We already have a confirmed schedule, which you can find directly on our website https://vip.lalexpo.com/, which includes activities such as: visit to the aquarium, catamaran tour and barbecue, city tour, sponsored dinners and lunches and a fabulous closing party; additionally, you will have the opportunity to create content in one of the most beautiful islands in the Caribbean.
Since this is a smaller VIP event, please note that sponsorship packages and access passes will be sold out very quickly, spaces are limited.

DON'T MISS OUT ON OUR VIP EXPERIENCE!
GET YOUR LALEXPO CURAZAO PASS NOW!
For more information: in**@la*****.com