#1 Cam Site BongaCams Launches an Anniversary NFT Collection to Celebrate Its 10th Birthday!
Girl Themed Collectibles release for their 10th anniversary
Girl Themed Collectibles release for their 10th anniversary
BongaCams announced a collection of 10,000 NFT girls as part of its tenth anniversary. Titled "BongaNFTs collection", it will run on the Ethereum platform Opensea. The Bonga NFTs will be available to purchase on January 20th at 8 pm GMT+2.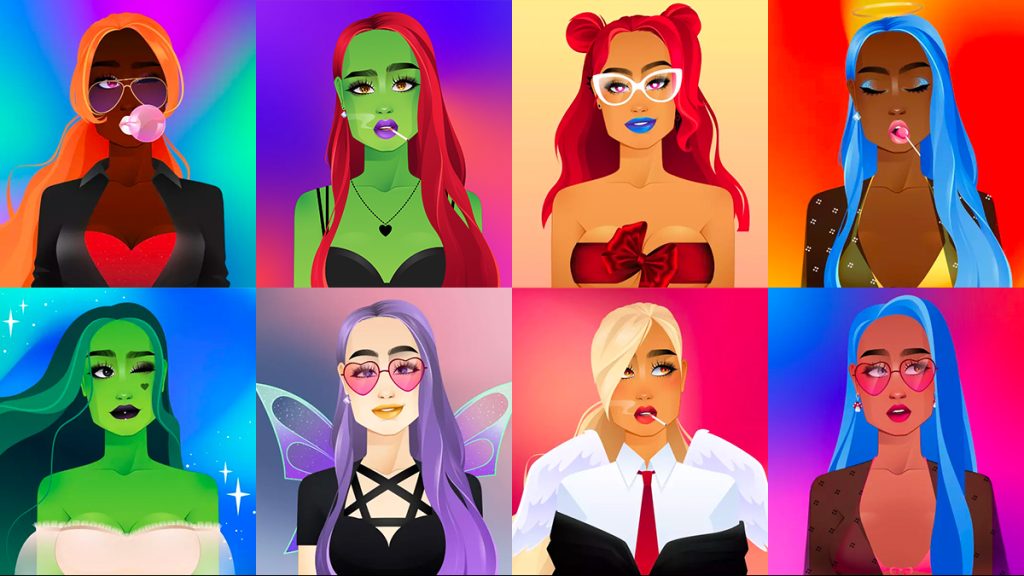 Debut NFTs from the Adult Cam Industry
BongaCams is one of the worlds largest and most successful adult cam websites. Over the last ten years, the site evolved exponentially, with the brand taking over the adult cam market entirely. Incredibly, the site ranks 33rd among top websites in the world by Alexa Internet with over 50M daily visitors.Plus, they are crypto-friendly and have been for several years now. Thus, to celebrate their success, BongaCams has announced a generative art 10k NFT drop – their own BongaNFT collection. The NFT girls will be distinct in design and symbolic of BongaCams decade-long history. Yes, each piece will represent a part of the brand's history.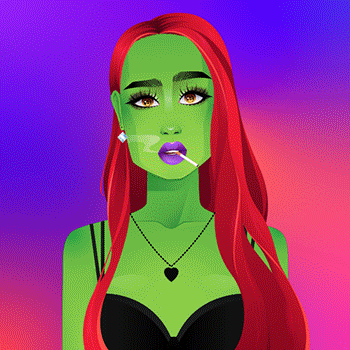 The artwork is stunning! The female characters are each individual and the traits include a diversity of features hairstyles and skin colours. Plus, they all have different outfits, styles and expressions too!
Releasing on January 20th at 8 pm GMT+2 they chose to go with NFT marketplace Opensea. Those interested in the Bonga NFT collection will be able to snap one up in the presale for 0.15 ETH. Plus, it looks like it may be one of the hottest NFT drops of 2022.
Purchasing one of these Bonga NFT girls will not just make you the proud owner of a new shiny NFT; it will also make you a part of the BongaNFT community. As a member, you will become part of the brand's history and gain access to giveaways, raffles and more. Actually, the team also promise an airdrop of a second NFT to all BongaNFT holders after the collection sells out too!
BongaCams' NFT girls could Revolutionize Content Creation
To illustrate, BongaCams adoption of NFTs demonstrates the brands understanding of how blockchain tech could revolutionise industries around the globe. Obviously, NFTs are a big part of the future content creation industry. Although often forgotten, the adult industry will absolutely play a huge part in that future.
In conclusion, it's likely to be a hit at launch. The 10 years of BongaCams' unique history makes it the perfect collection for fans and crypto enthusiasts alike.
It is sure to sell out fast when it releases on January 20th, so make sure to keep your eyes peeled for when it drops. You can find out more information about NFT in links below:
Until then, congratulations to BongaCams on their anniversary!
Stripchat: ePayservices No Longer Available After 30th of June
Starting on June 30th, 2023, Stripchat will no longer offer ePayservices as a payment method.


"We know this may surprise some of you, but we're giving you plenty of notice so you can make any necessary changes to your payout method. There are many other payout options available for you to choose from."
To change your payout method, head over to "Payment settings" > "Payment method". From there, you can choose the method that suits you best and save settings.
An article with a list of all payout methods offered by Stripchat can be found here:
support.stripchat.com


Flirt4Free: Office Hours with Stacey White & Izzi, get Your 2,000-Point Boost!
Don't miss out on the next episode of Office Hours, the bi-weekly webinar series from Flirt4Free.com featuring top model Stacey White and one of the site's most successful Flirts, Izzi. Join the conversation on March 22nd at 11 AM PST/2 PM EST to gain valuable insight from their decades of on-cam experience.

Whether you need advice on time management, a better work/life balance, or directions on Flirt4Free site features, Stacey and Izzi have the answers! Sign up for Office Hours here using your stage name and email address and receive a 2,000-point PowerScore boost for participating.
Mark your calendars for more upcoming Office Hours Webinars:
March 22nd, 11 AM PST/2 PM EST w/ Izzi
April 5th, 11 AM PST/2 PM EST
April 19th, 11 AM PST/2 PM EST
BongaCams: Boost Interaction and Earnings with Stream Overlay!
Exciting news from BongaCams!
Introduce Stream Overlay – a chatbot that sends animated images in response to tips!

When you receive a certain amount of Tokens, members will instantly see an animation with your reply message displayed on top of the broadcast. Stream Overlay is sure to spark more interaction and help boost your income!

Configuring Stream Overlay is easy. Simply head over to the "Chatbots" tab and upload an image, GIF, or video along with your text. Set the minimum amount of Tokens that must be sent to trigger the animation. You can create up to 5 animated responses!
Take advantage of Stream Overlay now and make your chatroom even more interactive! Increase your earnings and make your broadcast stand out from the rest.