The Christmas season is always a special time. We bet that every person has something to enjoy about Xmas, and these can be carols, gifts, decorations, parties, but what sticks us together, is definitely the desire to have a special holiday and there's no Christmas without Santa Claus, right?
Well, let's move to dirty things and talk about the sex symbol – Santa!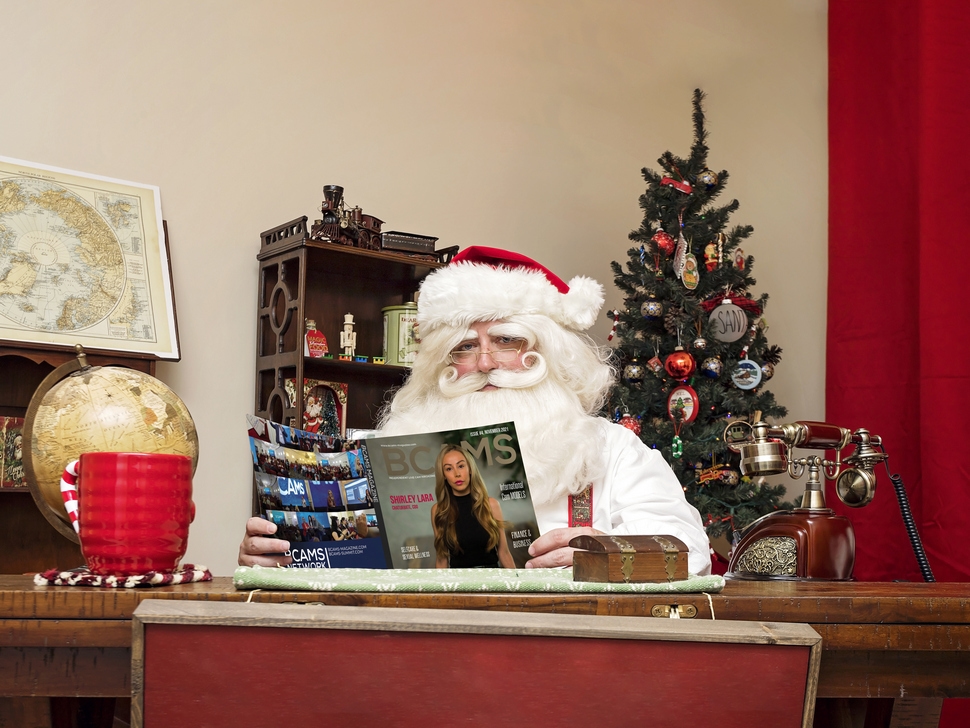 As we remember from our childhood, we intuitively associate the idea of Santa with the word 'daddy'.
When becoming an adult, you can understand the erotic meaning of the word 'daddy', and this doesn't necessarily mean a parental status, but it is just the energy of domination and power.
Nowadays, the phrase 'f*ck me daddy' is a 'trendy' one, and it turns on a lot of people, for sure, and this could be the explanation for the fact that Santa has become in time a real sex symbol.

If you have kinky fantasies about spending a sexy night with Santa, porn is your first friend.
The research has shown incredible numbers of views on porn sites when it comes to Christmas porn. Generally, people can develop attractions and fetishes for virtually anything or anyone, so there's nothing wrong to have a 'Santa fetish', more than that, at some level, Santa emits a 'slightly dirty' energy. We all know the old and gold lyrics of the famous Christmas songs; 'He sees you when you're sleeping', 'He knows if you've been bad or good', 'He's gonna find out who's naughty or nice'.

The idea of Santa Claus is that he watches over you all the time, and who knows, even when you are masturbating. Also, we all know how Santa is asking everyone to sit on his lap and to find out who is naughty, and he's the only that gets to decide who deserves to be rewarded and who has to be punished. All these erotic scenarios can turn on a lot of people and the fact of punishment for the bad ones explains the existence of 'Santa Porn Films' with BDSM elements.

A recent study showed that a fifth of women admitted to finding Santa attractive. In fact, over 26 percent of the older ladies like the big man. Yet, what's the allure? Perhaps it is his facial hair, with the vast majority of the women saying it was the beard that captivated them, or maybe It could be the fact that he brings presents. There are also opinions that Santa ignites our inner submissive and this could be an explanation why some of us find him so arousing.
We can't hide the fact that generally, people are attracted by the 'forbidden fruit', so breaking the 'taboo', usually triggers sexual desire. So, does he jingle your bells?
We wish you a kinky Christmas and a sexy New Year! Read more articles here
Cherry.tv and Byborg Enterprises Join Forces to Create the Best Freemium Cam Site
Karoly Papp, Byborg Enterprises's Director, shared his confidence in the collaboration. "This joint venture provides us with a great opportunity to combine our cultures and knowledge and open up new international opportunities for both of our companies."

Paul Ashworth, CEO of Cherry.tv, expressed his enthusiasm for the new partnership. "We're incredibly excited to be joining forces with Byborg Enterprises SA and LiveJasmin to supercharge Cherry.tv's growth. With the help of LiveJasmin's resources and industry knowledge, we're confident we will be able to achieve better our mission of providing the best possible experience for our users and models."
The agreement between Byborg Enterprises SA and Cherry.tv is set to strengthen Cherry.tv's services and scale them to a new level. It will also create the best freemium cam site on the market, integrating gaming and social elements. Cherry.tv's founders will maintain full control of the brand and its operations, while Byborg Enterprises SA and LiveJasmin will use their technical knowledge and expertise to assist in the process.
The Cherry.tv team will be a Platinum sponsor of the upcoming XBIZ Miami event from May 15th to 18th. They will reveal their newest major platform upgrades, which American models eagerly await.
Jessy Dubai Announces "Pop Up" Giveaway Show on Cherry.tv
Award-winning adult performer and trans model Jessy Dubai will do an exclusive live "pop up" show on March 30th at 6pm PDT on Cherry.tv.
"Surprise! I wanted to give my fans some extra fun," said Dubai. "Leave your stressful work week behind and join me this Thursday for a special "pop up" adult playtime. Watch me play and play along…maybe you'll even score a random giveaway!"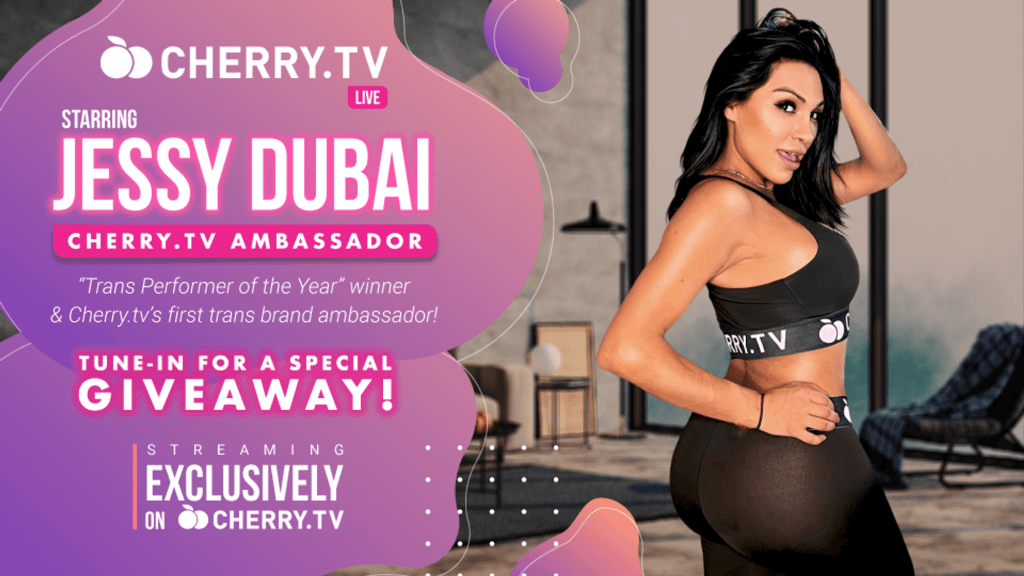 Jessy Dubai began her career as an adult performer nearly a decade ago. To date, she has starred in over 160 films and has worked with several top adult studios along the way, including: Trans Angels, Evil Angel, Devil's Film, Kink.com, Grooby, Gender X, and Transsensual. In 2016, she also won the XBIZ award for Trans Performer of the Year. In addition to her work in porn, Dubai is also a successful entrepreneur, producer, director, and club hostess.

cherry.tv
Livejasmin: Manage your inbox with new filters
Keep your fans close, and don't miss a single text!
Time is money! Save time and better manage your inbox with three new filters.

Say goodbye to endless scrolling to find unread messages. Livejasmin's unread filter will instantly display all threads that require your attention. Want to respond to members whose messages you've read but haven't replied to? Select the unanswered filter and easily follow up with them.
The pinned filter is perfect for those members you can't get enough of! Quickly find your favorite conversations with up to 50 of your members.
Your messaging experience just got better! Save time and get straight to the conversations that matter most with their new Messenger filters.
Try it out now!