The Christmas season is always a special time. We bet that every person has something to enjoy about Xmas, and these can be carols, gifts, decorations, parties, but what sticks us together, is definitely the desire to have a special holiday and there's no Christmas without Santa Claus, right?
Well, let's move to dirty things and talk about the sex symbol – Santa!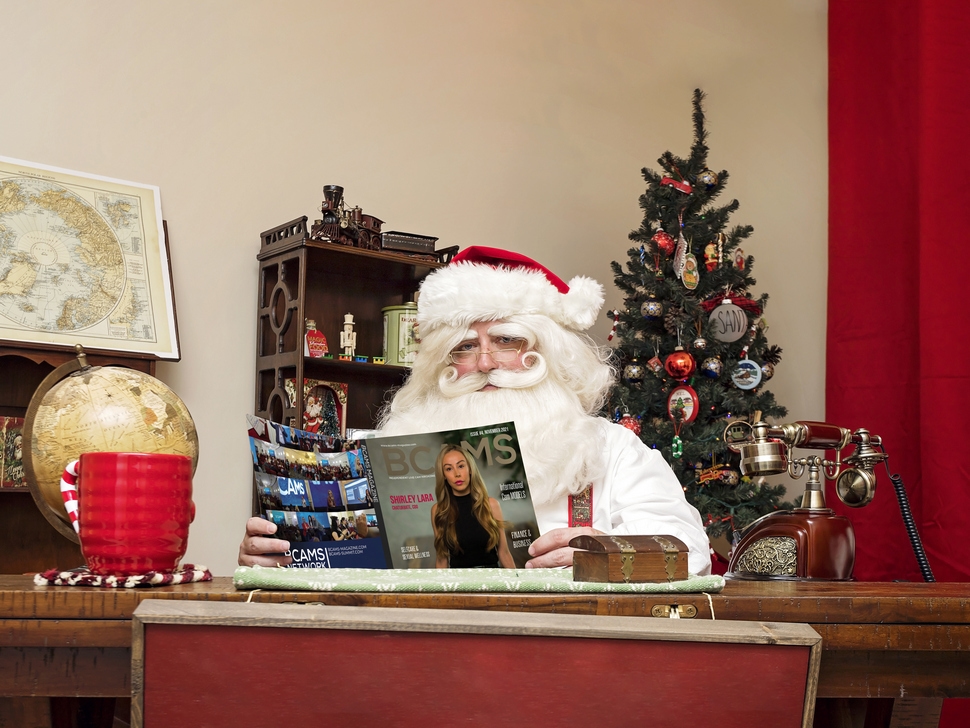 As we remember from our childhood, we intuitively associate the idea of Santa with the word 'daddy'.
When becoming an adult, you can understand the erotic meaning of the word 'daddy', and this doesn't necessarily mean a parental status, but it is just the energy of domination and power.
Nowadays, the phrase 'f*ck me daddy' is a 'trendy' one, and it turns on a lot of people, for sure, and this could be the explanation for the fact that Santa has become in time a real sex symbol.

If you have kinky fantasies about spending a sexy night with Santa, porn is your first friend.
The research has shown incredible numbers of views on porn sites when it comes to Christmas porn. Generally, people can develop attractions and fetishes for virtually anything or anyone, so there's nothing wrong to have a 'Santa fetish', more than that, at some level, Santa emits a 'slightly dirty' energy. We all know the old and gold lyrics of the famous Christmas songs; 'He sees you when you're sleeping', 'He knows if you've been bad or good', 'He's gonna find out who's naughty or nice'.

The idea of Santa Claus is that he watches over you all the time, and who knows, even when you are masturbating. Also, we all know how Santa is asking everyone to sit on his lap and to find out who is naughty, and he's the only that gets to decide who deserves to be rewarded and who has to be punished. All these erotic scenarios can turn on a lot of people and the fact of punishment for the bad ones explains the existence of 'Santa Porn Films' with BDSM elements.

A recent study showed that a fifth of women admitted to finding Santa attractive. In fact, over 26 percent of the older ladies like the big man. Yet, what's the allure? Perhaps it is his facial hair, with the vast majority of the women saying it was the beard that captivated them, or maybe It could be the fact that he brings presents. There are also opinions that Santa ignites our inner submissive and this could be an explanation why some of us find him so arousing.
We can't hide the fact that generally, people are attracted by the 'forbidden fruit', so breaking the 'taboo', usually triggers sexual desire. So, does he jingle your bells?
We wish you a kinky Christmas and a sexy New Year! Read more articles here
ImLive Unveils GROUPCAMS on Mobile for the Ultimate DOUBLE Webcam Experience
[ANDORRA] – [07/12/23] ImLive, leading provider in adult webcam experiences, is thrilled to
announce the expansion of its mobile offerings with the introduction of the highly anticipated
GroupCam feature. Now, users can enjoy an exhilarating DOUBLE video chat, engaging with two hosts simultaneously from the palm of their hand.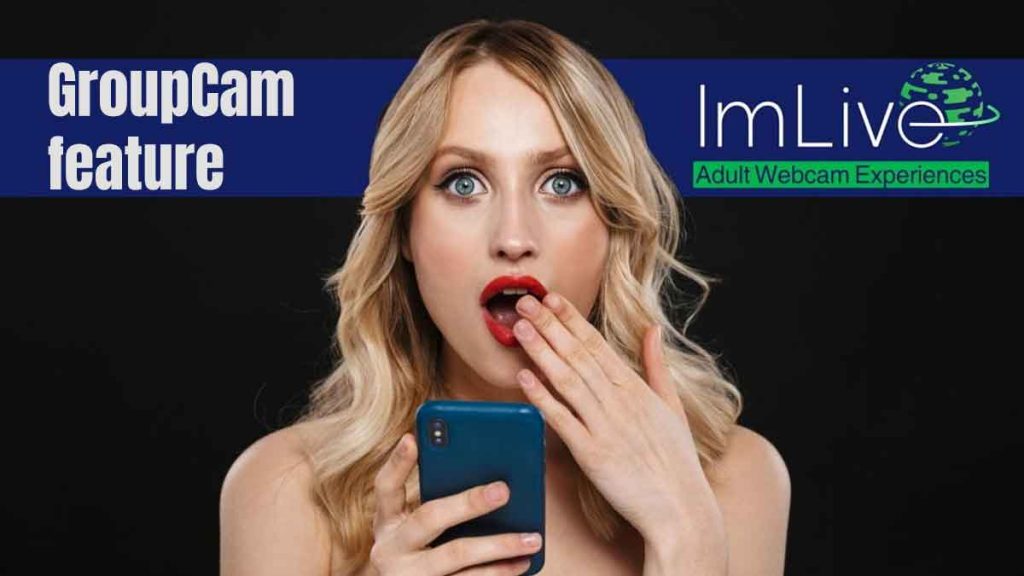 ImLive's commitment to enhancing the mobile experience takes a giant leap with the migration of GroupCams, previously exclusive to desktop users. This popular feature revolutionizes user engagement, offering a unique and immersive webcam experience.

GroupCams empowers users to select a second ImLive host from their favourites list, creating a virtual threesome experience. The split-screen feature enables engagement with both hosts via live chat, tipping, and the activation of hosts' connected vibrators. It is an unparalleled opportunity for users to elevate their webcam experience.

Participating in GroupCams opens new horizons for hosts. Increased visibility, more chat requests, and enhanced revenue possibilities contribute to elevated earnings, improved member retention and much more fun. The feature also enables hosts to see each other's streams to coordinate and connect more effectively during the live GroupCam chats.

ImLive remains committed to providing the best webcam experiences. Stay tuned for the 2024 Q1 roadmap, featuring exciting UI & UX upgrades to further enhance the mobile and desktop
experience. ImLive invites users and hosts to explore the new Group Cams feature, revolutionizing webcam interactions. Join us on this exciting journey and share your feedback as we continue to shape the future of webcam experiences.

For media inquiries, please contact:
Adrian Stoneman
Email

ImLive is a leading live-cam platform dedicated to connecting performers with members around the world. With a commitment to innovation and support for our community, we provide a platform where performers can highlight their talents and members can enjoy unforgettable experiences in a
safe and exciting space.
Le Shaw: Byborg Enterprises Unveils Visionary Leaders to Revolutionize Sexual Health Research
LUXEMBOURG, December 6, 2023 — Byborg Enterprises SA proudly announces the appointment of not one, but two distinguished leaders to spearhead its groundbreaking International Sexual Health and Wellness Research Institute. In addition to the industry
luminary Bobbi Bidochka, Dr. Simon Dubé has been named Scientific Director, bringing his expertise in psychology, groundbreaking research in human sexuality, erobotics, and space sexology.


The newly appointed Director of the International Sexual Health and Wellness Research Institute, Bobbi Bidochka, renowned for her multifaceted background spanning academia, business, venture capital, and the SexTech industry, brings unparalleled experience to the role. As the co-chair of The Academic Congress on Love and Sex with Robots and the author of "Sexual Intelligence in Business," Bobbi is a force of innovation in the field.

Bobbi Bidochka holds a graduate degree in Sex Sociology from the University of Ottawa, and her commitment to transforming public perceptions surrounding Sexual Health and Wellness has been unwavering throughout her career. Recognized as a sex-positive feminist, Bobbi is dedicated to driving positive change in society through open and objective discussions about sexuality.

Dr. Dubé, with a Ph.D. in Psychology from Concordia University and a Postdoctoral Research Fellow at the Kinsey Institute, is renowned for his pioneering contributions to the fields of human sexuality and beyond. His leadership ethos, fostering innovation, interdisciplinary collaboration, and championing diversity and inclusion, aligns seamlessly with Byborg's commitment to pushing the boundaries of research in sexual health and wellness.

As Scientific Director, Dr. Dubé will lead collaborations with world-class researchers, focusing on the exploration of sextech, sex work, and sexology. His appointment marks an exciting new chapter in Byborg's journey, promising a future of groundbreaking discoveries and advancements in the realm of sexual health.

Julianna Adam, Managing Director Operations of Le Shaw's parent company, Byborg Enterprises SA, expressed enthusiasm about the appointments: "Bobbi's credentials and history are truly impressive and a great fit for us. We are thrilled to have her and Dr. Dubé spearhead our new Sexual Health and Wellness Institute. Their knowledge and expertise will prove invaluable in helping us reach our goals and provide exceptional care and support to our community."

Byborg Enterprises SA has recently launched its first-of-its-kind research center, dedicated to merging academic research, in-depth studies, empirical data, and independent funding. In collaboration with prestigious organizations such as the Kinsey Institute, Le Shaw aims to provide objective research that challenges societal norms and removes the social stigma surrounding sexual health topics.

The organization's main goal is to lead conversations on sensitive questions related to sexuality openly and objectively, directing the discourse towards a more informed, data and science centric, sex-positive world.

For further information, please contact:
Bobbi Bidochka
Email

About Byborg Enterprises:
Byborg Enterprises SA is a premium online entertainment company that is redefining
the future of human interaction and reshaping digital relationships through innovative
technology. Our company was founded with a global mindset, aimed at reaching every
corner of the world. With over 40 million monthly users of our streaming and
technology products, we enable people to interact with each other 24/7.
LiveJasmin Announces New Safety Measure: The Video Statement
LiveJasmin has recently announced a new safety initiative designed to ensure the well-being and security of its community. To maintain a safe and legitimate environment, LiveJasmin is introducing a mandatory Video Statement for all active models on the platform.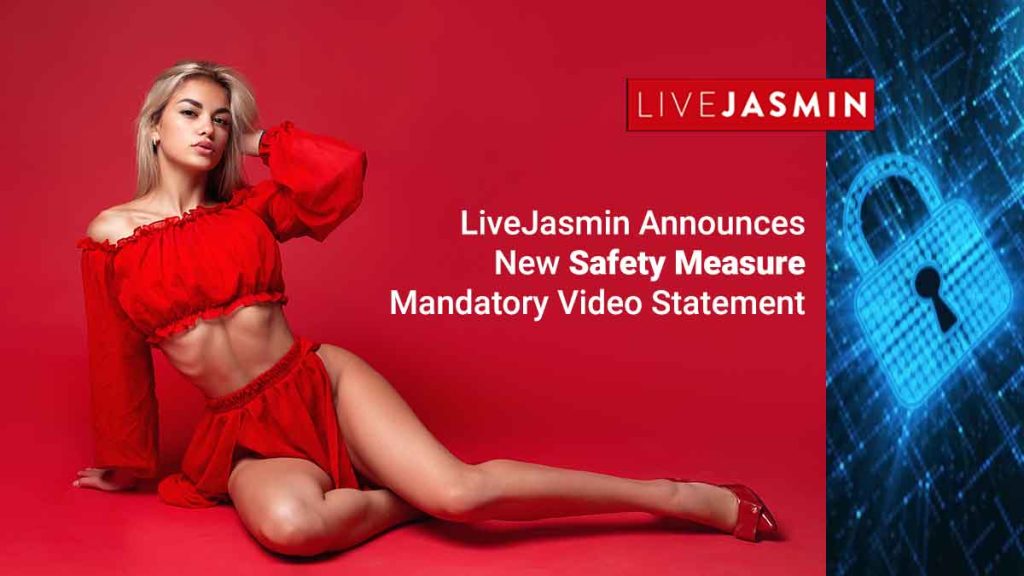 The essence of this new policy is to verify and confirm the models' conscious decision to work on LiveJasmin. In the coming weeks, upon logging into JasminCam, models will find detailed instructions on creating and submitting this Video Statement. This process is part of LiveJasmin's commitment to upholding the highest safety standards and fostering a secure digital space for its models and users.
It's important to note that failure to provide the requested video may result in limitations regarding a model's ability to go online and continue its activities on the platform. Therefore, LiveJasmin encourages all models to promptly adhere to this request, enabling them to continue benefiting from the platform's lucrative opportunities.
LiveJasmin assures its community that this measure is taken with the utmost respect for the privacy and autonomy of its models, with the sole purpose of enhancing safety and authenticity on the site. The platform remains dedicated to supporting its models in terms of financial success and providing a secure and respectful environment.