This model has a divine, irradiant and feminine energy! If you catch yourself holding your breath while looking at her, then, you are a fine observer of beauty and sensuality. Danika knows how to make you feel an unusual sensation of pleasure, and your reward will be not just to fly, but to soar, so high!
If you could choose one superhuman ability, what would it be?
Honestly, I think that dancers and gymnasts are superhuman. I'm so incredibly impressed with them! Furthermore, I would love the ability to fly. I don't want to read anyone's mind or time travel, that's for sure. Some things I think we just should not know.
What excites you most about the cam site you work with?
I am currently working on Streamate with a virtual studio called Bombshell Webcam, where one of the top girls on the site – Marissa, promotes all of us and we have a group chat. That's really what makes me most excited about Streamate, is the community that I've built there with the other models in my virtual studio. I also love that the site is so simple to use and generally has tons of great traffic! I am fairly new to the platform and have cammed on MFC previously, but I'm very happy now with Streamate.
Where is the strangest place you've ever had sex?
On a trampoline, in a parking garage, and bent over the last row in a movie theater by the projector.
What is a "must" you want to do in this life?
I'd really like to see a movie that I write be produced and in theaters. That is a huge goal of mine and I feel like I am well on my way. I recently wrote a script that got optioned by a production company called Goldilocks Productions and I am very excited to be developing my script with them!
What is the dirtiest compliment you've ever received?
I'd breathe in your farts for air for the rest of my life if I could.
How long was your shortest sex?
Didn't even make it in.
How long was your longest sex?
Honestly, I am not a marathoner. I think 20 minutes is good for everyone. A very respectable amount of time.
The craziest thing you ever did for love?
I feel like I am always crazy in love. I got married to my boyfriend once so that he could move with me to my home country. He never showed up, and we divorced six months later, so, I'd say that was pretty crazy.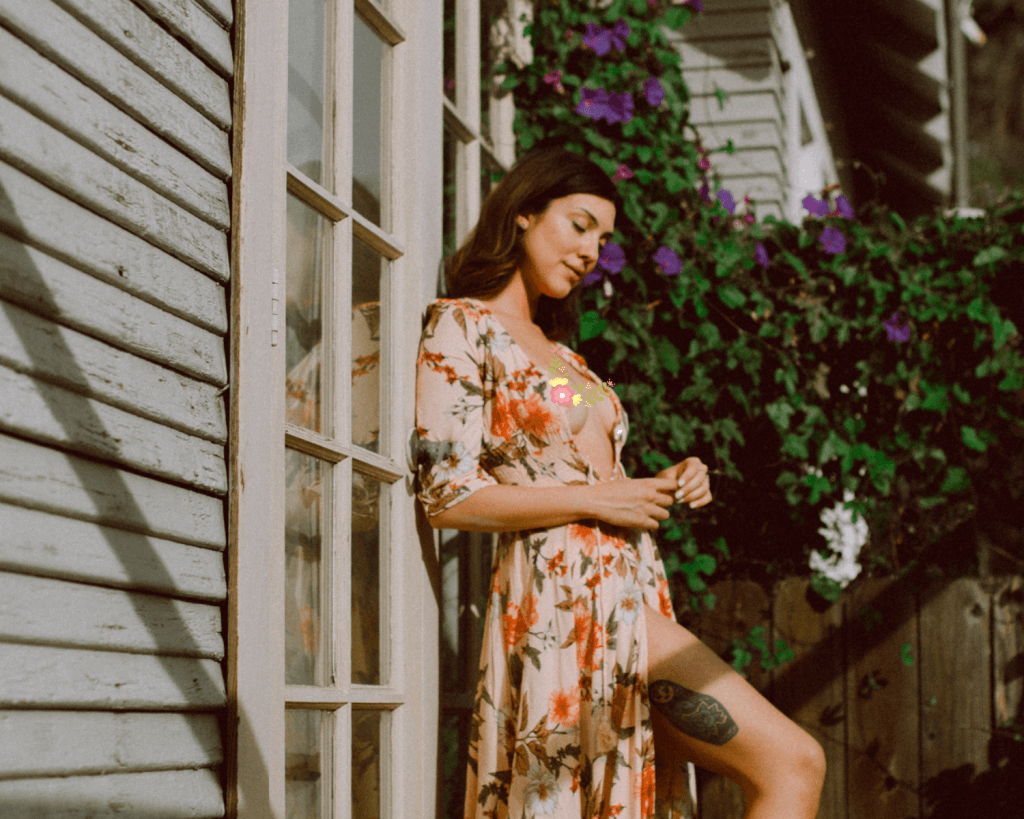 Could you live your whole life without a serious relationship?
Ideally, yes. Realistically? I'd rather die. (I'm a Leo, I have to be this dramatic, it's in the job description.)
How far did you have to go trying to make someone fall in love with you?
I am a people pleaser and I have a hard time respecting my own boundaries sometimes because I depend on others too much for my validation and confidence. This will often push me to pursue people who are not right for me at all, because they say really nice things and that makes me think that we are in love. I am trying not to "make" anyone fall in love with me. Before, I used to play a lot of games and things. Now I just want peace.
Describe the strangest dream of your life (especially if it is an erotic one).
I have this recurring dream about Leonardo DiCaprio as "The Man in the Iron Mask" which was one of my all-time favorite movies as a kid. I was absolutely obsessed with Leo. In my dream, the king brings his brother up from the dungeon and invites me, a girl from the court, to join them in his lavish bedroom. I take the king in my mouth while his brother pulls up my dress and takes me from behind. They're looking at each other enjoying my body and everyone finishes at the same time.
What's the stupidest excuse to get out of a bad date?
I once just left a bad date at a concert when I said I just had to go to the bathroom. That was a pretty stupid excuse and I feel bad about it still…whoops!
What or who do you depend on the most?
My dad, for sure. He is the most dependable person in my life and I absolutely love him.
What kind of job will you never take?
I will never ever be a personal assistant again. People trip way too hard on the power, or, I'm just really bad with authority.
Tell us about the best night of your life.
The best night of my life was when I produced an art and music show in San Francisco in 2018. It was a great show and my entire family got to come and support me.
If you could go back in the past, what you'd erase from your life?
I wish I could erase my rebellious teenage years and all of the fights that I had with my parents during that time. I love them both so much and it makes me so sad to think about how awful I was at times! Read more articles

Seska Lee Wins Spotlight With FansRevenue
CHICAGO, NOVEMBER 30th, 2023 — Live cam industry veteran Seska Lee has been crowned
winner of FansRevenue's first high-profile contest for cam models and adult content creators.
The 52-year-old performer has been in adult entertainment since 1998, making her one of the
industry's pioneers worldwide. Earlier this year, she was nominated at the 2023 XBIZ Creator
Awards and featured among Streamate's top earners.


"We are thrilled to have found Seska through this contest and, amazingly, it coincides
with her 25th career anniversary," says Olivier Tremblay, FansRevenue's marketing
director. "She's a true ambassador for the whole cam industry, past, present and future.
We feel it's the start of a great partnership between Seska and FansRevenue to help
further her monetize her loyal fanbase!"

Seska Lee is part of the TreasureCams agency led by award-winning performer Bella Vendetta,
whom she considers a mentor, guiding her through an industry completely different from what it was in the late 1990s. She is also an avid fan of neoburlesque and was part of several troupes
and productions over the years (The Coral Lees, Team Burlesque, Acme Burlesque).

She ran her own amateur adult website from 1998 to 2010. She then spent the next decade
studying holistic well-being, working as an intimacy educator and speaking at conferences or
universities about her life and career. She has been back in front of her webcam since 2020,
fully embracing her body and age: "[Ultimately], I want to show that a woman with a natural
body and gray hair can be vivaciously empowered […] on her terms."

An exclusive interview with Seska is available right now on FansRevenue's blog. She will host
her first Jerkmate live show on December 2 nd, 2023, at 8 am ET. Seska is also very active on
social media on Instagram, her free OnlyFans and X (Twitter). To learn more about Seska's 25 years in the adult entertainment industry, click here.

What is FansRevenue?
FansRevenue is the #1 monetization platform for Cam Models, Adult Content Creators and
influencers, powered by CrakRevenue and backed by over 13 years of digital marketing
expertise. Using an innovative combination of influencer and affiliate marketing, FansRevenue
helps content creators monetize their following by matching
Candy Preferences:
I have a sweet tooth that loves balancing tangy and sweet flavors. Sour gummies and chewy candies are favorites, but I also can't resist rich, melt-in-your-mouth chocolate, be it dark, milk, or white.
Spooky Stories:
During a live cam session, I mistook a postman outside for a stalker, causing a heart-racing moment. It turned out to be a humorous mix-up, with my viewers laughing as I comically used a Hitachi massager for defense!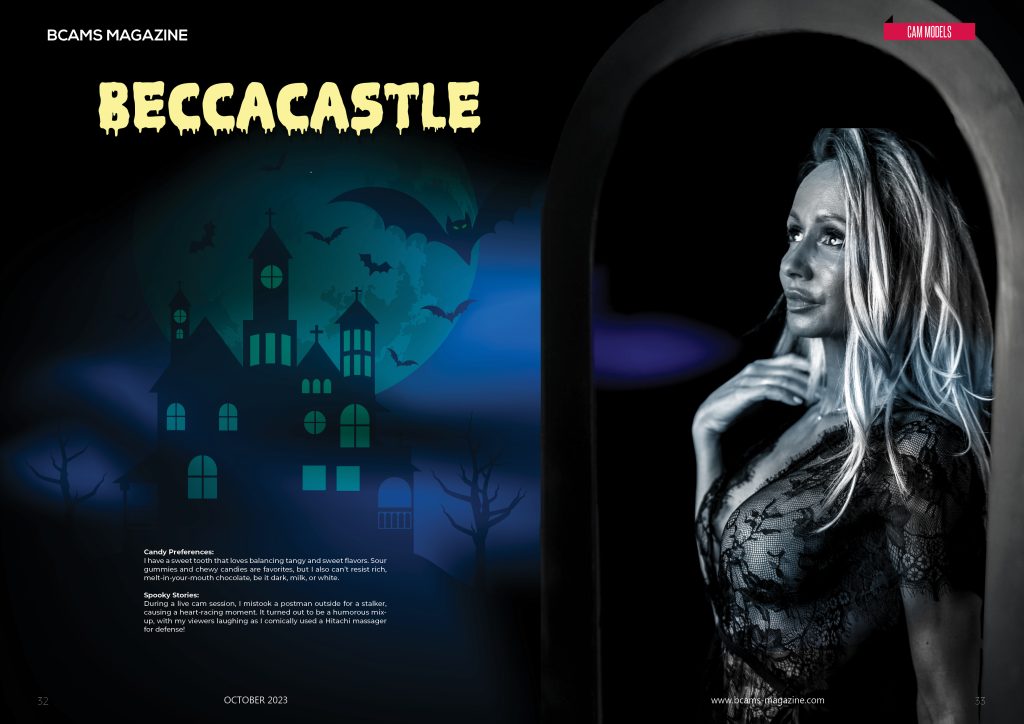 Candy Preferences:
I'm a big fan of fruity Tootsie Rolls—the little skinny ones, and JuJu Bees. They're my absolute favorites for their unique, fruity taste.
Spooky Stories:
I've always felt a ghostly presence around me. In my last apartment, it even scared @AriaHaze_XXX by knocking things over in the bathroom. Also, the tale of the Headless Horseman is my favorite; the idea of a horse charging at me is genuinely terrifying.