We all know that it ain't a secret that a model's success depends a lot on how she/he "sells" her/his image. It's all about your STYLE!
So-called STYLE includes details that you need to pay close attention to. The way you dress up, your behavior, the way make-up looks, your way of communicating, all these are part of your image and style. If you don't know where to start, we are here to share some tips and tricks.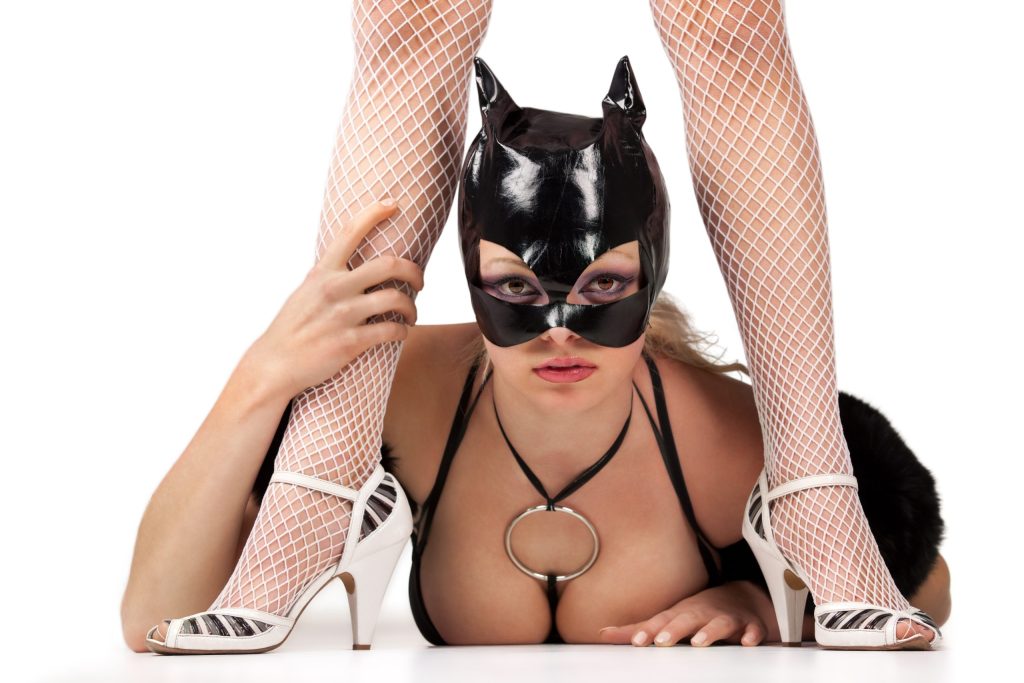 Lingerie is one of the main things that gets men's eyes, based on the opinions of many models who have been performing in the industry for quite a while. But what underwear to pick when it comes to "look stunning on camera"? Well, the models have divided opinions, however, the most widely recognized opinion was primarily related to the color of the underwear and refers specifically to neutral ones – white and black. White and black lingerie have a minimum risk of getting a negative visual impact when you are on screen. But! There's a but, you can experiment and you'll surely notice what colors are yours.
Combining your tanga and bra in a chromatic and visually vibrant way, it's necessary because lingerie has always been a tool for teasing men.
You can also add to your wardrobe some full-back panties to arouse men's curiosity.
Depending on the shape and size of your breasts, choose what is right from your point of view, so that you feel comfortable, feminine, and attractive.

The push-up bra does not push your career forward!
When it comes to push-ups, absolutely, many women have used it and still use it to adjust some outfits so that the body looks proportionate. However, it can be a disadvantage for a cam model because you can give an incorrect picture of your real breast size to your viewers. Some of them may not see the distinction, however, there may be the individuals who can notice it, afterward, you simply appear to be insecure about your body and this ain't in your favor. Try not to have a negative outlook about the size of your boobs and be confident, as there are many lovers of meager-chested women.
Underwear can turn into something fun, use this to make your broadcast spicier. At the point you take it off layer by layer, this can be so tempting, tedious, and playful for users.
Boring sex is what most people run away from, so use underwear as an approach to captivate users.

Heels are a MUST!
Heels make you feel provocative and powerful, right? There are few men that don't get drawn to see a woman wearing heels, especially when it comes to erotic interactions because heels lengthen your legs and lift your booty. Choosing the right heels is also important, so, always pick the heels regarding your show topic.

Cosmetics is the chapter that truly requires an investment!
Your face plays a vital role, as men are excellent observers when it comes to makeup.
Our advice about cosmetics is to invest in products that will assist you with concealing little skin imperfections and will help you look as natural as possible. Inform yourself which items are specific to your skin type and choose what is right for you, and do not forget to learn how to contour your face!
Most video equipment (HD) comes with a bright light behind the camera that shines directly on your face. Be very careful with the products you choose and how you apply them, as you will have a velvety face, natural and free of thick layers of makeup. Your users might be those who will give you feedback about your makeup, and you'd better watch out not to have a negative one because it matters a lot!

Accessories? Oh, yeah!
Adding accessories as beautification, can "complete" your outfit in a harmonious way and make it even sexier and more attractive.
The choker has been a trend for several years, and it is irreplaceable in the case of a BDSM outfit. In general, try to choose accessories that will not cling to clothes, that won't be difficult to remove (excessive fasteners). Maintaining the energy in interaction is very important, and it can be ruined very quickly if a user wants to take off your accessories and that will present a challenge for you.

There is no rule or such a thing as "standard" in this industry about how it would be better to introduce yourself to users. Everything is debatable and variable. It also matters a lot how your fans like to see you on screen, and then of course, if you agree, you could take into account their requests regardless of your broadcast. However, we've chosen to share through this article some opinions gathered from models, who have experience and success in the industry.
We hope you find it useful, especially if you are a newbie!
Enhancing Your Live Cam Show with Top 5 Toys
Live cam shows are becoming increasingly popular, and with that comes a need for more advanced, interactive toys that can help make the experience even more enjoyable for viewers and performers alike. From the iconic Lush Vibrator from Lovense to the sophisticated Cowgirl sex machine, there is a whole world of toys that are perfect for live cam shows. Let's take a look at some of the most popular toys that are making waves in the live cam industry.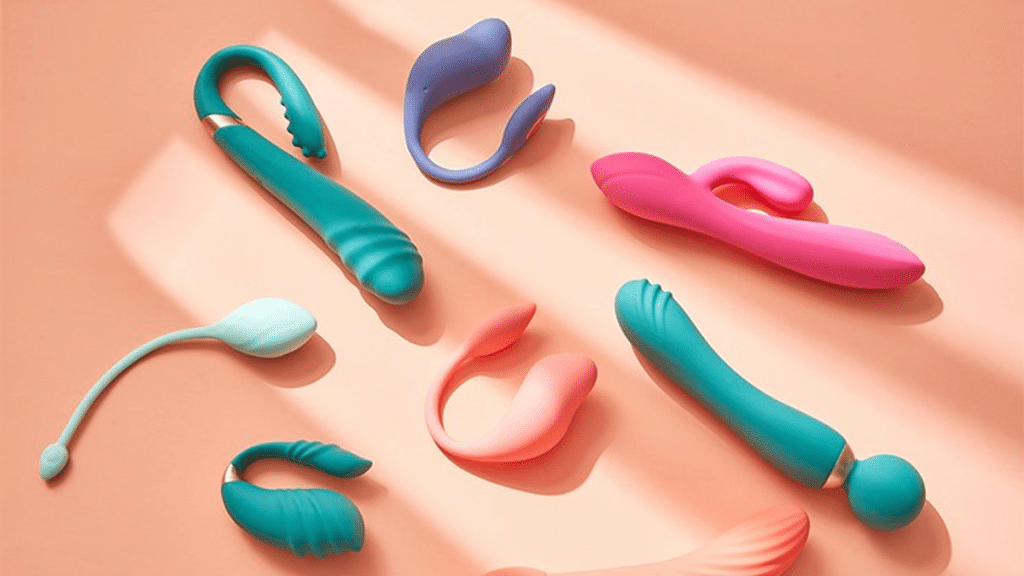 1) The Lush Vibrators From Lovense
The Lush Vibrator from Lovense is one of the most iconic toys in the live cam world. Shaped like a U, it is designed to hook inside of a cam girl, stimulating both her clitoris and G-spot at the same time. The result is often an orgasm so intense that it can bring some models to their knees. Moreover, the toy is Bluetooth-controlled, meaning that viewers can take control of the toy's power and send the cam girl into sexual ecstasy. It is a powerful tool that can't be faked, and it is no wonder it is a popular choice for live cam shows.
2) The Cowgirl
The Cowgirl is a high-end sex toy designed to provide intense pleasure to the user. It is shaped like a bucking bronco and works by sending a pulse of vibration through the user's private area until they reach an orgasm. It can be controlled via an app, meaning that viewers can take up the ante of the vibrations and send the cam model's pleasure into the stratosphere. It is a powerful toy that can be incredibly enjoyable to watch and use.
3) Some Sex Machines are Described as the Bugatti of Robotic Sex.
Sex machines are becoming increasingly popular in the live cam world, and for a good reason. These formidable and industrial-looking machines can provide incredible pleasure to a user, and many of them are Bluetooth-controlled, meaning that viewers can take control of the machine's speed, power, and position. Some of these sex machines are so powerful that they have been compared to having sex with the Terminator, and others have been described as the Bugatti of robotic sex. If you want to see a cam girl take one of these machines on, you will usually need to go into a private room with her.
4) Liberator Pillows
Liberator Pillows are perfect for helping cam girls stay comfortable while performing. They are also great for helping them to achieve awkward positions that their fans love. Many of these pillows are fully customizable and come with special compartments for toys and accessories, making them incredibly convenient. They are also incredibly easy to clean, making them a great choice for live cam shows.
5) A Magic Wand
The magic wand is another iconic toy in the live cam world. Originally designed as a massage aid, it is now a staple of the industry and rarely fails to bring about a hypnotic orgasm. It is usually quiet enough not to be distracting and is a great way for cam models to keep their viewers coming back for more.
The Technological Advances in the Live Cam Industry are Skyrocketing!

The live cam industry is rapidly advancing, and it is clear that there is a strong bond between some of the world's most advanced sex toy companies and some of the most cutting-edge live sex cam sites. The possibilities for the future of live camming are endless, and it is certainly something to look forward to.
Uncovering the Fetish Videos Lurking on TikTok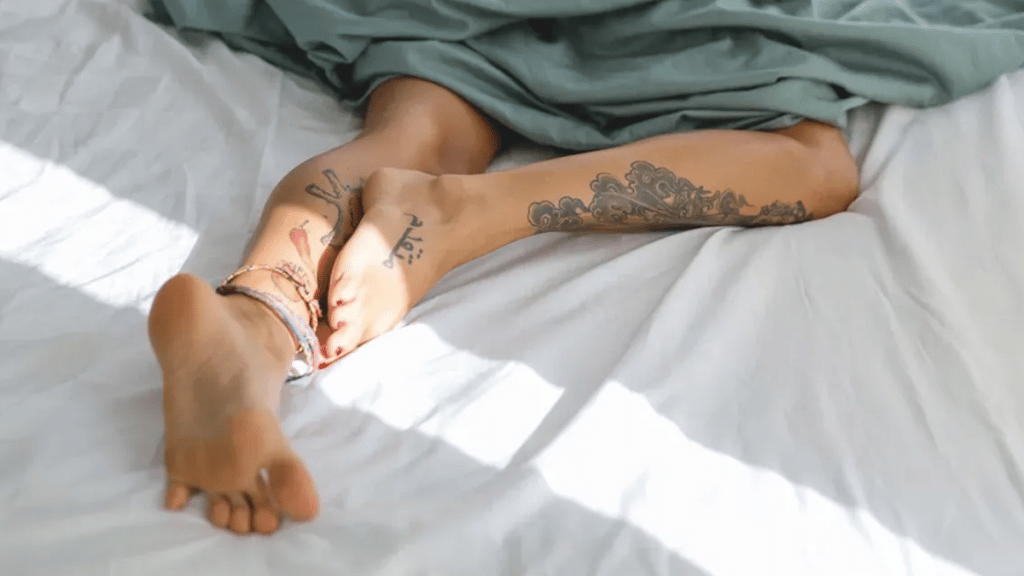 It's no secret that TikTok is full of videos that are seemingly innocent but are actually disguised as fetish content. From bizarre life hacks to footage of someone being tied up, these videos reflect what some people find erotic. What's more, these videos are being watched by children, which is the minimum age requirement for the app.

Foot fetishists, food fetishists, and those fascinated by messiness have all found a home on TikTok. While the platform does not allow videos that depict sexual fetishes, the definition of what constitutes a sexual fetish can be blurry.

Videos that appear to show a spray-on tattoo application, or a bride cutting a bridesmaid's dress, can appear to be harmless but are actually porn for someone. To spot hidden fetish videos, we can think back to Supreme Court Justice Potter Stewart's famous phrase: "I know it when I see it."

Videos that feature cheesy soundtracks, leering camera angles, and an excessive buildup to an anticlimactic reveal are all signs of potential fetish content. Foot fetish videos are particularly popular, with videos showing people giving foot massages and stepping on gross items. Food fetishism is also prevalent, with videos featuring feeding fetishes and weird recipes.

Sploshing is another popular fetish involving someone being covered in a messy substance, such as food, mud, slime, or paint. Although it's unclear what kind of effect this content may have on children, it's worth noting that it's out there and being watched. Letting people who will do anything for views potentially influence the psyches of our youth is a dangerous experiment that we're conducting on humanity.
Survey Reveals: 3 out of 4 Teens Have Been Exposed to Online Pornography by Age 13
A survey from Common Sense Media, a nonprofit child advocacy organization, has revealed that most teenagers have been exposed to online pornography by the age of 13, with 12 being the average age of first consumption.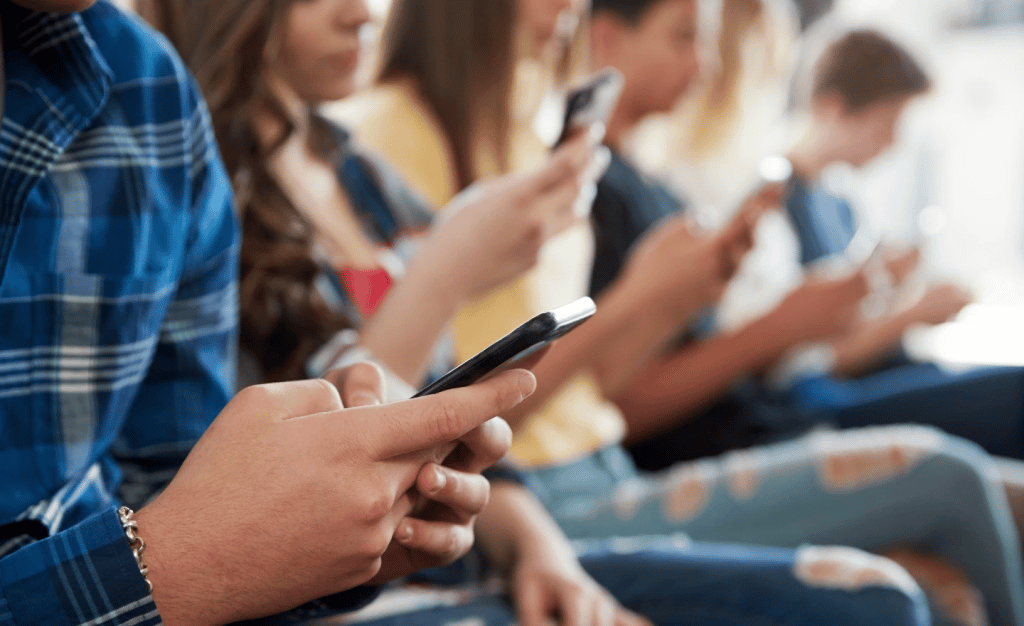 Of over 1,300 teens between 13 and 17 surveyed, 73 percent reported having seen explicit content, 44 percent have done so intentionally, and 58 percent accidentally. As the proliferation of pornographic material on the internet has made it easier for youth and teens to consume, certain states have taken action to protect children from the dangers of online pornography. For example, Louisiana now requires those looking to view pornographic websites to present a government-issued ID.
The survey also found that LGBTQ+ youth are more likely than their peers to consume pornography, with many citing it as a way to explore their sexuality. Additionally, most respondents feel "OK" about the amount of pornography they consume, but half of them expressed feelings of guilt or shame afterward.
Overall, the survey highlights the need for greater education on the potential dangers of online pornography. Those viewing the content may be too young to understand, potentially leading to poor mental health, sexual violence, or other negative outcomes. In addition, older teens who consume pornography may have unrealistic or dangerous expectations of healthy sexual relationships.

commonsensemedia.org