Best WoManSturbation Positions
Masturbation is a normal thing and it is proven to be the most 'direct' way to explore your sexual needs and the areas that bring you erotic pleasures, which the human body and mind need.
In addition, it is the safest way to receive sexual pleasure without unwanted consequences of any kind, moreover, it is a really healthy thing. Exploring your body will help you 'cultivate' your sexuality and improve the quality of the sexual act, just as you will improve your knowledge of what you love and what you don't love when it comes to sex.
Certainly, we also know the benefits of masturbation, both mentally and physically, such as relaxation and distressing.
Masturbation that has an orgasmic end will cause the brain to enter a chemical process of releasing endorphins – feel good chemicals.
When it comes to women, orgasms are exactly like an analgesic when having menstrual cramps.
In this article, we will talk about the most interesting positions for improving the 'self-loving' process and how we can intensify erotic pleasure.
Ladies first – enjoy!
Best Masturbation Positions For Women

Starlet Position is about standing on your knees on the bed, or on a surface that is comfortable and soft, and keeping your upper body upright. Open your knees in the position you feel most comfortable with. You can lean forward or back, as you feel your own body is dictating.
This position allows you to explore several points that will bring you satisfaction, you can use toys for penetration or external stimulation.

Helping Hand
This is a very interesting position for those who are beginners in exploring their own body, just as it is not a complicated or intimidating position. Lie on your back, cross your legs, reach out and touch your body to find the points of pleasure. When you keep your legs crossed, the vibrator or hands will remain stable once you discover the feeling good areas. A trick for this position is to keep one arm above your head, this will help you arch your back to put your pelvis at a more favorable angle for reaching the orgasm.

Invisible lover
A dildo is what you need for this position! Pop a dildo on a chair, or where you feel comfortable and go wild! It is a position that will offer you the freedom to rock your hips and feel the 'penetration' deep and intense. This position will help you get rid of some inhibitions if you have them.
Explode like never before
If you want an exploding orgasm, try this! Lie on your stomach on a pillow with your hand between your legs. Start by stimulating your clitoris and pubic mound by grinding your legs together and moving your hips up and down. You can try using egg toys to intensify the orgasm.

Tap-Tap it!
When it comes to masturbation, the most intuitive move for a woman is to rub the clitoris, but did you ever try to tap-tap it? You'll feel a sensation like never before, lay on one side with one leg extended and the other bent. Tenderly separate and hold your labia to the sides, and apply a tiny drop of lube to your clitoris. Using your other hand, start tapping the clitoris by intensifying the speed and the pressure.

Best Masturbation Positions For Men
G-Spot
You've all heard about that 'G-Spot', and when it comes to men, this spot is called the prostate. This gland located inside your bottom is capable of producing very powerful climaxes and even multiple orgasms in men. Rub the area between your cock and your anus, also known as the 'gooch'. You'll find a spot that feels very relaxing when you rub it. By combining this 'massage' with usual masturbation techniques, it will bring you an orgasm to remember.

Overhand
If you never tried anything but classical 'hand position' when it comes to stroking your penis, you can try doing this from a slightly different angle. Hold your penis 'overhand' with your wrist bent down grabbing your cock from above rather than below. And now, make the classical movements you usually feel are right for you. This would bring you a new level of satisfaction.
Hold the base
If you have some cumming difficulties, or if you want a long jacking-off session, you have to try this position for sure! You can start by grabbing your penis as you would normally do, and try to hold it by the base and stroke up and down in small strokes. By doing this, you will reduce the glans stimulation, which makes it easier to last longer.
F-Spot
Put some lube on the end of your finger and simply massage your frenulum in circular motions, you'll feel goosebumps for sure! This technique is about gently rubbing your F-Spot (the V-shaped part of your penis).

Polish it!
This simple but gooooood feeling technique focuses on pleasuring the very tip of your penis.
By doing this, you'll feel a gradual but very sensitive ejaculation. Start by grabbing the middle of your penis with one hand and place the palm of your other hand on the top of your penis head. Warning! Use a ton of lube, as it may cause pain if it is dry.
UK aiming to encourage people to recycle their sex toy
A company selling sex toys has just unveiled "The Second Coming", a recycling scheme allowing people to send their old dildos in to be reused. There has been a 224% surge in searches for the "recycling scheme" between April 2022-23.

In honor of World Environment Day on 5th June, the Natural Love Company has launched an e-waste recycling process, which involves breaking down electronic devices into component parts. These metals, plastics, and circuit boards will be sent to specialized facilities where they can be reused in new products.
The company will accept sex toys from any brand, while their own products are made from 100% recycled ocean plastic. Ben Foster, co-founder, and director, said they were "delighted" to introduce The Second Coming and wanted to do their part in reducing the volume of products that end up in landfills.

Transforming Relationships: LiveJasmin And Kinsey Institute Reveal The Positive Effects Of Virtual Dating On Intimacy And Confidence
LiveJasmin, the award-winning live cam site renowned for its pioneering role in virtual dating and its commitment to sexual health research, has partnered with the esteemed Kinsey Institute to conduct a series of innovative studies exploring the effects of virtual dating through live cam services on sexual health and mental wellbeing. The first study in this series, which surveyed over 5,000 LiveJasmin users, has been released by the Kinsey Institute and unveils intriguing insights into how virtual dating can foster sexual knowledge, communication, and confidence.

Among the more than 5,000 users who participated in the survey, over 80% have been using LiveJasmin for longer than two years. The findings are particularly noteworthy: over 60% of respondents reported learning something new about their own sexuality or the opposite gender's sexuality through virtual dating on the platform, while 30% acknowledged becoming better sexual partners as a result of their interactions on the site. Nearly all participants emphasized the importance of establishing a personal connection with good chemistry to enhance intimacy, and reported increased levels of self-confidence in their sex lives.

Dr. Amanda N. Gesselman, Associate Director for Research at the Kinsey Institute, and her research team conducted the study. "Live cam sites like LiveJasmin offer a unique environment where openness and vulnerability are the norm, which contrasts starkly with the expectations people face in their daily lives, particularly men. Our results reveal significant growth and learning in sexual knowledge, including how to be a better sexual partner to women and how to navigate sexual consent."

Károly Papp, Co-Founder & Director, said, "This study highlights the crucial role of open communication in sexual relationships and how being able to discuss anything with your partner leads to greater self-confidence. LiveJasmin's primary focus has always been the 'human connection' aspect of live camming, which is why our users prefer our service over adult videos. The ability to connect and talk to a model provides a more meaningful and satisfying experience for viewers."
For those interested in the complete insights the Kinsey Institute gleaned from their latest surveys, the entire study can be found here.
 
About LiveJasmin
LiveJasmin is an award-winning entertainment and lifestyle website dedicated to quality and unique customer experience. It is also the only premium cam site listed among the most visited websites in the world. Offering a plethora of premium services and numerous exciting features to increase customer immersion, LiveJasmin offers the best interaction and experience with the utmost care to attention and quality.
About the Kinsey Institute
Established in 1947, the Kinsey Institute is one of the most renowned research institutes on human sexuality and relationships and is the trusted source for critical issues in sexuality, gender, and reproduction. the Kinsey Institute continues to explore the complexities of sexual and gender diversity and variation in sexual and relationship experiences.
Enhancing Your Live Cam Show with Top 5 Toys
Live cam shows are becoming increasingly popular, and with that comes a need for more advanced, interactive toys that can help make the experience even more enjoyable for viewers and performers alike. From the iconic Lush Vibrator from Lovense to the sophisticated Cowgirl sex machine, there is a whole world of toys that are perfect for live cam shows. Let's take a look at some of the most popular toys that are making waves in the live cam industry.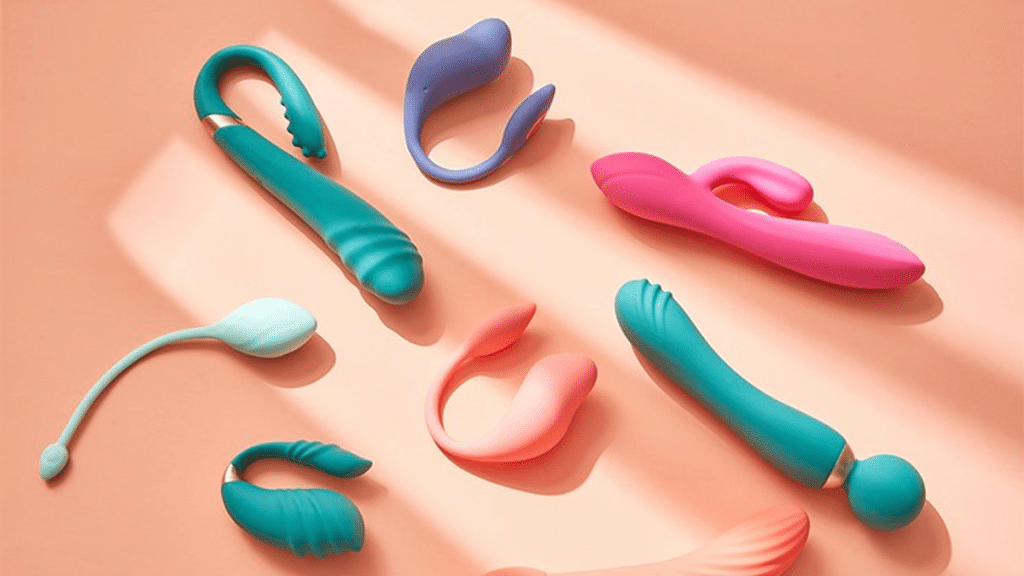 1) The Lush Vibrators From Lovense
The Lush Vibrator from Lovense is one of the most iconic toys in the live cam world. Shaped like a U, it is designed to hook inside of a cam girl, stimulating both her clitoris and G-spot at the same time. The result is often an orgasm so intense that it can bring some models to their knees. Moreover, the toy is Bluetooth-controlled, meaning that viewers can take control of the toy's power and send the cam girl into sexual ecstasy. It is a powerful tool that can't be faked, and it is no wonder it is a popular choice for live cam shows.
2) The Cowgirl
The Cowgirl is a high-end sex toy designed to provide intense pleasure to the user. It is shaped like a bucking bronco and works by sending a pulse of vibration through the user's private area until they reach an orgasm. It can be controlled via an app, meaning that viewers can take up the ante of the vibrations and send the cam model's pleasure into the stratosphere. It is a powerful toy that can be incredibly enjoyable to watch and use.
3) Some Sex Machines are Described as the Bugatti of Robotic Sex.
Sex machines are becoming increasingly popular in the live cam world, and for a good reason. These formidable and industrial-looking machines can provide incredible pleasure to a user, and many of them are Bluetooth-controlled, meaning that viewers can take control of the machine's speed, power, and position. Some of these sex machines are so powerful that they have been compared to having sex with the Terminator, and others have been described as the Bugatti of robotic sex. If you want to see a cam girl take one of these machines on, you will usually need to go into a private room with her.
4) Liberator Pillows
Liberator Pillows are perfect for helping cam girls stay comfortable while performing. They are also great for helping them to achieve awkward positions that their fans love. Many of these pillows are fully customizable and come with special compartments for toys and accessories, making them incredibly convenient. They are also incredibly easy to clean, making them a great choice for live cam shows.
5) A Magic Wand
The magic wand is another iconic toy in the live cam world. Originally designed as a massage aid, it is now a staple of the industry and rarely fails to bring about a hypnotic orgasm. It is usually quiet enough not to be distracting and is a great way for cam models to keep their viewers coming back for more.
The Technological Advances in the Live Cam Industry are Skyrocketing!

The live cam industry is rapidly advancing, and it is clear that there is a strong bond between some of the world's most advanced sex toy companies and some of the most cutting-edge live sex cam sites. The possibilities for the future of live camming are endless, and it is certainly something to look forward to.