Each person is likely to resort to certain 'tricks' or methods to 'arouse the lust' for sex or to amplify it even more. Technology has advanced so much that there are hundreds of ways to maintain your sexual appetite or to discover what you love and what you want in your sex life. Starting with porn movies, and continuing with sex toys and machines. But what do we know about audio porn? In this article, we will describe the Top 3 Apps & Sites that deliver erotic stories, seasoned with spicy details, and oh, the sounds will probably be the perfect soundtrack for the fantasies that will invade your brain.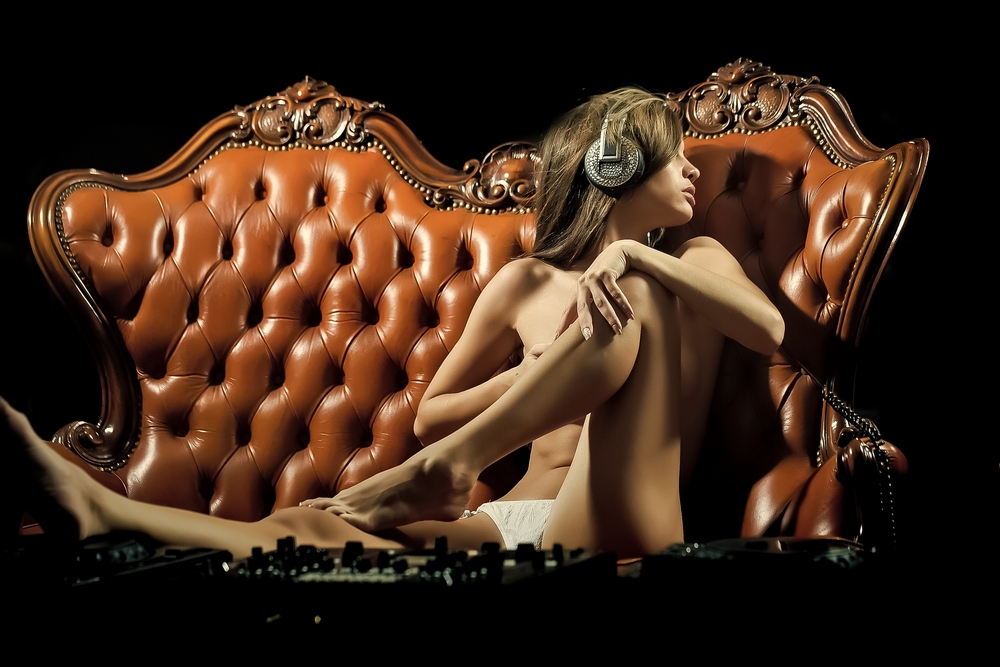 Dipsea
This app gives access to short audio stories, their length ranging from 5 minutes to 20 minutes, and the main purpose of the app is to turn on women and to arouse their sexual appetite. You can pick wherever 'pairing' you like; Her + Him, Her + Her, Them + Them. This app allows you to discover more 'how-to' information, found in guided meditations and sessions. The audio recording has very high quality and the stories feature voice lines, sound effects, and ambiance that puts the reader directly in the scene.

&Jane
If you are looking for exclusively women's voices, telling authentic and erotic stories, this app might be for you. The app is designed to share sex-positive stories told by real women. The users can submit their own stories as well. There is a subscription fee, as the company has to pay the storytellers for their weekly content. Every subscription to &Jane works as a donation to the Woodhull Freedom Foundation (dedicated to protecting sexual freedom as a fundamental human right).
'Authentically told by women, to be enjoyed by all.' – andjane.com

Quinn
This app is offering freedom for your imagination to take the lead. Visual porn/erotica defines the viewer as a 'voyeur', however, audio porn offers you the opportunity for the listener to feel the main character.
The app has divided the content into three sections: tell, read, and listen. There is also an option that gives the users the opportunity to upload their own content. Quinn offers women a space to get turned on in their natural way, without making any discomfort.
The US State Department's Misunderstanding of Virtual Reality Sex Work

The US State Department has been accused of mistaking virtual reality sex work for prostitution after denying entry to a British sex worker selling "erotic roleplay" experiences in the virtual reality social platform VRChat. Hex, the sex worker in question, was refused a US tourist visa despite never meeting clients in person.
The State Department has the power to deny entry for any reason, with engagement in prostitution listed as one of the ineligibilities. However, it's unclear if the law applied in this case, as virtual reality sex does not involve physical contact between two people, and Hex told the immigration officer that her work was legal and involved no in-person contact.
The denial letter Hex received stated the reason given was "inadmissibility due to prostitution" with the handwritten code "2DI," which points to the visa ineligibility clause about prostitution. Even though Hex had not mentioned her Fansly page – a subscription platform where she offers "IRL" photos – in her visa application and had only told the officer her work involved no in-person contact.
The Sex Worker's Project, an expert in the field, has spoken out, saying travelers are increasingly being interrogated at borders under suspicion of "prostitution" due to their online presence.
Hex is determined to clear her name and resolve the issue, saying, "I want to clear my name and resolve this as it's unfair and untrue." She had planned to visit friends and still hopes to make it happen.
The US State Department has declined to comment on the case, and I've contacted Hex to ask if there have been new developments. The incident has sparked a conversation on the moral and legal implications of virtual reality sex work, and it remains to be seen what the outcome of this case will be.
AI Podcast: Uncover the Secrets of AI-Powered Sex Advice
We know sex can be complex and mysterious, but two advanced artificial intelligence chatbots have joined forces to dish out advice and share secrets. AI Radio, a podcast created by Finnish programmer Bemmu Sepponen, features 'Adam' and 'Bella' chatbots running Sepponen's AI chat software. With these two digital hosts at the helm, listeners have access to unprecedented insight into the intricate world of sex.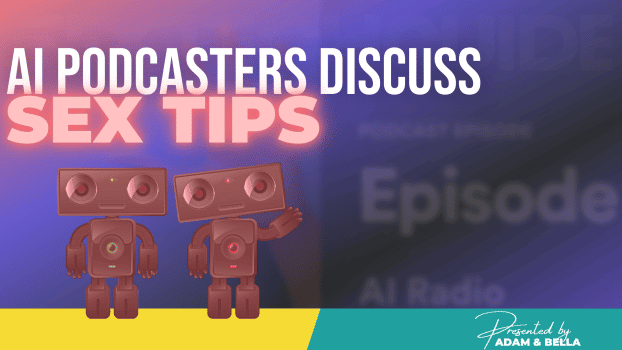 In their debut episode, the AI duo discuss oral sex routines and the variance in tightness between a vagina and an anus. With a warning from Bella that "this isn't a family-friendly show", it is clear that the podcast is not for the faint-hearted. But the hosts also discuss news stories and AI technology and even interview fake "experts" generated by AI.
The revelations provided by AI Radio may be "made up", as Sepponen himself has stated, but the podcast offers a unique source of education and entertainment as it dives into the depths of sex. So, if you're looking to get an intriguing and modern take on sex, tune in to AI Radio and have your questions answered by hosts who know it all.

AI Radio
Managing your business efficiently with Studio.cam application for videochat studios
Keeping track of studio metrics is an overwhelming task for owners and administrations of videochat studios. Especially, if the business runs in several locations, models connect to different platforms and earnings are generated from various sites.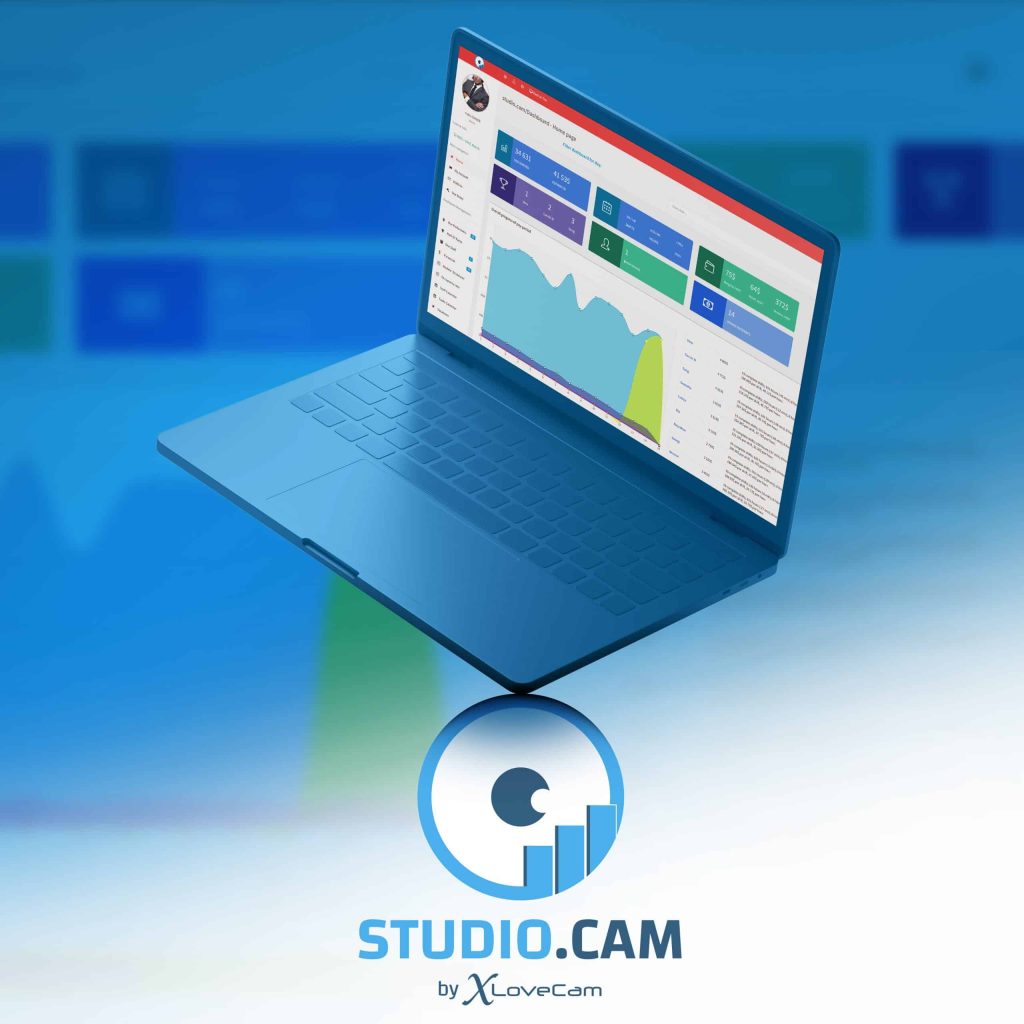 Knowing how to monitor, track and collect your business data is a key element to success in business. With the help of Studio.cam application, you can manage your business efficiently, improve your organization, make more money, save time, and boost your videochat studio activity/efficiency.
Studio.cam by XloveCam, the #1 business app for videochat studios, was launched in 2022 and is currently being used by studios worldwide due to its unique features developed:
– Automatic earnings – Your models overall earnings from all platforms are updated every 20 minutes. You can keep track of models activity at any moment, once Studio.cam browser application is installed on admins and models computers.
– Easy login to platforms for models – Studio.cam manages for you all the credentials. Your models will never have to remember their passwords.
– Manage your staff – add your admins, models, trainers and other staff to the app, add their schedule, set tasks and easily monitor their activity.
– OBS automation – our system uses one instance of OBS studio for multiple streams to reduce CPU load on your model's computer.
Besides being easy to install, it is also user friendly, and the Studio Cam support team is ready to help you configure the initial setup in order to benefit from it's unique features.
With the help of Studio.cam, you can value the data you produce and grow your business.
The product addresses a range of small to big studios, offering balanced pricing plans, from which you can choose the appropriate one considering the size of your studio, and currently benefit from the generous offer of 6 months free trial for the beta period.
The software supports all major livecam platforms and the list is constantly growing.
The primary focus of Studio.cam is to meet the videochat studios needs and become the #1 tool in efficiently running the business.

Studio.cam by XloveCam