Anonymity or Fame which is best for you?
It's easy to jump straight into a venture or new job when the promise of a better life is there before your eyes. Some individuals or organisations even take advantage of the fact that you make not look before you leap.
Rather than providing help and support to those who really need assistance in these testing times, it seems shameful that anyone would use the situation to exploit! It may simply be the result of misguided ideas and views about the current state of play for models working from home.
One of the things which has the most potential to affect someone who is contemplating working in the adult industry, is whether they wish to keep their 'day job' a secret from their friends and family.
It's easy for those who say, 'the hell with it, people should be able to live their lives however they want'. The difficulty comes when you actually try to do that. The general consensus about those working in the adult sector is one of disdain and revolt. In some cases, they even assume that all jobs in that area are sex related, when in fact they are not.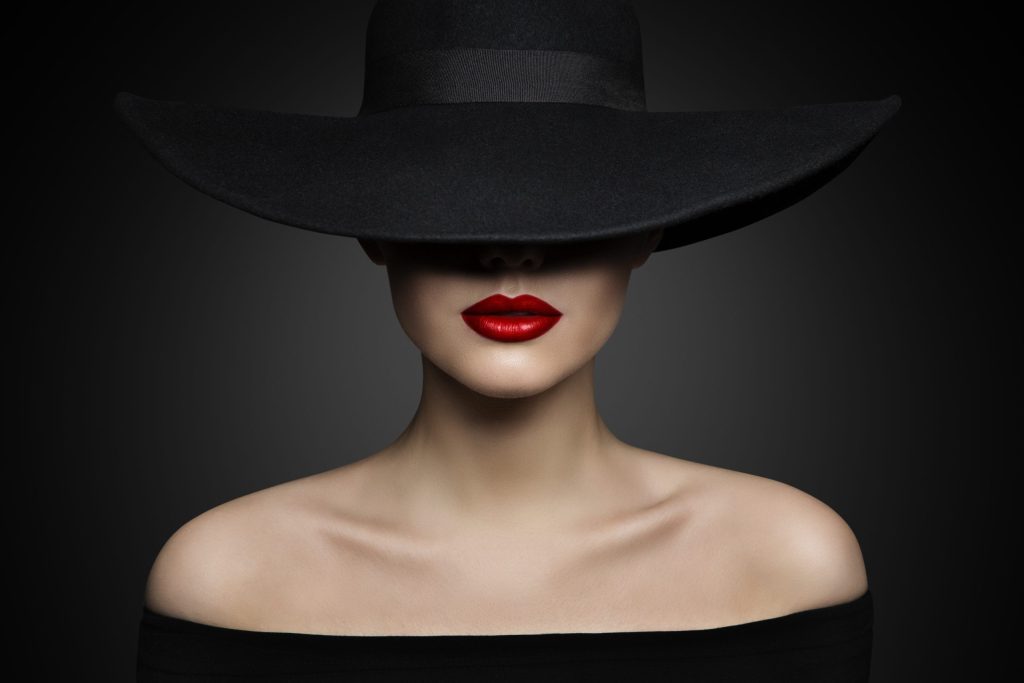 What is Right for You?
The crucial thing is to decide what is right for you. Once you have made your decision, you should really try and stick with it and remember that it can often be difficult or impossible to make a change afterwards.
Out in the Open
Option 1 is to say you are perfectly ok with pursuing this career option and being 110% ok with becoming well known in the industry. You could be using an assumed name or your real name. You just need to remember that the more well known you become, the higher the chances are that your real identity will surface.
Unfortunately, this may affect you more than you realise. If you become successful, then you don't have much to worry about. You may have already built up your portfolio, have savings and maybe own some bricks and mortar.
If you are not quite in that league, you may find yourself being reliant on obtaining an ordinary 9 to 5 job. When you apply for that job, the searches they do may bring up more about your life than you'd like to share with them. In some cases, it could mean you don't even get an interview!

Is Option 2 the Best Choice?
For most, Option 2 is probably the best route to follow. It allows you the freedom to follow your desired career path and keeps your work life separate from your personal life. This separation is also important as it allows you the opportunity of having some proper downtime.
Everyone thinks that a celebs life is just one big party and many people often dream about being in their shoes. Just imagine though – if every time you wanted to leave your house, go shopping, or simply put the rubbish out, you had people gawping at you, snapping away at you. Even publishing pics of you showing off all your worst angles!
Running Scared
Option 3 is the completely anonymous route and one which is quite hard to follow. It requires full diligence and does not provide much opportunity to make any real progress. You'll want to always hide your face and be very wary of showing any recognizable features. You are unlikely to feel comfortable in this role and spend much of your time worrying about being found out or recognized.
The likelihood of being identified by someone you know does rely on the fact that they would be partaking in the area you are working in. If they did recognize you, they would then also have to admit to using said site. This does limit their responses a little but will not stop them using other methods to name and shame you. It's a sad fact that some people would rather humiliate and embarrass than to congratulate their success!
Creating the Ideal Balance
In the main, option 2 seems to offer the most opportunity and safest routes to ensure you have a harmonious working and personal life balance. This does require a certain amount of forethought and an initial period of focus.
Creating a persona that is totally separate from your personal life is crucial to ensuring success. This includes having different email addresses for work, not using your own social media accounts to advertise your adult profile and making sure you are careful with the pictures that you post.
Getting It Right
You should always be aware of what you are posting and where. Pictures for example can show much more than you thought. Instead of concentrating on how you look in the photo, try checking out what's in the background. You may have pics of your family on the wall behind you, perhaps your phone or pc is showing more than you bargained for. It only takes a couple of minutes to check but can take years to sort if the unwanted information gets into the public domain.
Picture recognition software is now very common. Posting that pic of you lying by the pool on holiday to your personal facebook page is fine but using the same pic to post to your cam profile could prove to be disastrous.
Invest Your Time
If you are serious about your career, you should treat everything you do in a professional manner. Gone are the days when everyone had a manager or an agency looking after their careers and making sure the right pics were published in the right places. Social media now makes everything pretty much instantaneous. It's so much easier to post something in haste than it is to check it first. You need to be your own agent and take the time to invest in securing your future.
Remember, think first, think twice and even a third time to be sure. You can never be too cautious.
If you'd like some more help and advice on Privacy and How to be Safe with your Online Profile, please take a look at any of my helpful articles.
Love Carla x
Clowning Around Fashion: The Rise of Clowncore
This season, the theatricality of clownery is taking over fashion. Christopher John Rogers began the craze with his pre-fall 2023 collection featuring a magnificent ivory white clown suit decorated with silk flowers. Then, at the spring 2023 couture shows in Paris, the topic seemed to reach its peak. Dior showcased a fancy clown collar inspired by Josephine Baker's wardrobe, Armani Privé went with sparkling harlequin prints and patterns, and Chanel had top hats and bows that allude to a ringleader. Even Marni's fall 2023 show in Japan hinted at the high-volume, unusual shapes and silhouettes typically seen with the character's outfit.
The most fashionable clown of all time is Pierrot, a pantomime stock character tied to the 17th-century Italian troupe of performers in Paris, and it has been a source of inspiration for many designers, ranging from John Galliano to Vivienne Westwood. Bode has reinterpreted the legendary costume multiple times, and unisex hosiery brand TYT released magical clown-printed tights and skirts in a spectrum of colors with funny and spooky faces. Sasha Marie Bell also got in on the trend after finding a Jack in the Box at her boyfriend's house in Italy that had been passed down through generations.
Clown motifs in fashion have been around since the Fifth Dynasty of Egypt, around 2400 BC, and some of the most iconic moments include Westwood's harlequin prints in 1989 and performers like David Bowie and Freddie Mercury wearing pieces inspired by clowns. In 2021, the trend made a resurgence, and it has only gotten stronger and weirder since. The pinnacle of this movement is clowncore, which is all about being wild and standing out.
The current clown trend may be a response to rigid minimalism or the pandemic prompting a rebirth of maximalism, but Heyer believes it is also about full-blown creative expression and maybe a bit of shock value. Even celebs are getting in on the fun, like Harry Styles in his rainbow harlequin jumpsuit at the 2023 Grammy Awards. Some fashion stylists think the impending recession is the reason behind it, as people are looking for nostalgia and joy amidst a bleak period.
Dressing like a clown is surprisingly easy, as all you need is an oversized detachable collar and one item of clothing with a pattern like polka dots, checks, or a harlequin pattern. In the end, it all boils down to laughing back at fashion in times of uncertainty or boredom.

Elle.com
The most viral fashion moments from 2022
This year, a lot of news from the fashion world went viral, triggering frequent conversations on social media and other online platforms.
We have made a record of the events that caused the most significant online conversations in 2022, impacting movements, setting trends, and resonating beyond the fashion industry to affect wider society.
Bella Hadid's Coperni spray on dress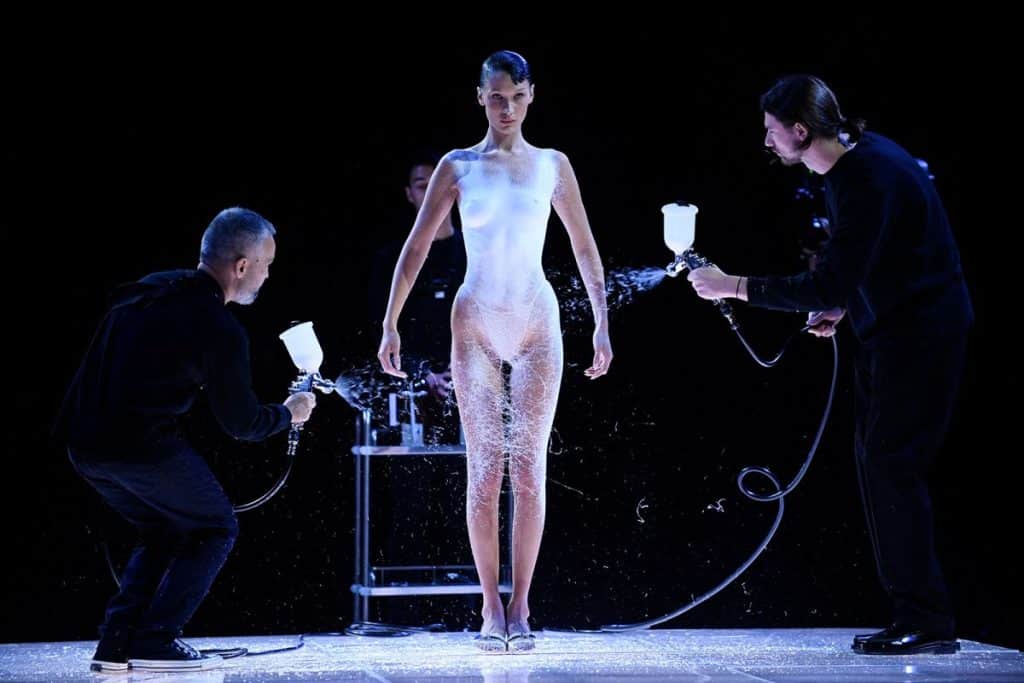 Manel Torres, head of Fabrican Ltd., and an assistant made a splash at Coperni's SS23 show, where they spray-painted a dress onto Model of the Year Bella Hadid during the runway presentation. This event quickly gained traction on social media and was deemed a defining moment in pop culture by analytics platform Launchmetrics.
The firm that evaluates the media impact value (MIV) of events reported that Paris Fashion Week amassed a MIV of 26.3 million dollars within 48 hours, including 20.9 million dollars of social media activity. A post by Hadid of the event generated one million dollars and received 2.8 million likes.
Kim Kardashian causes a stir at the Met Gala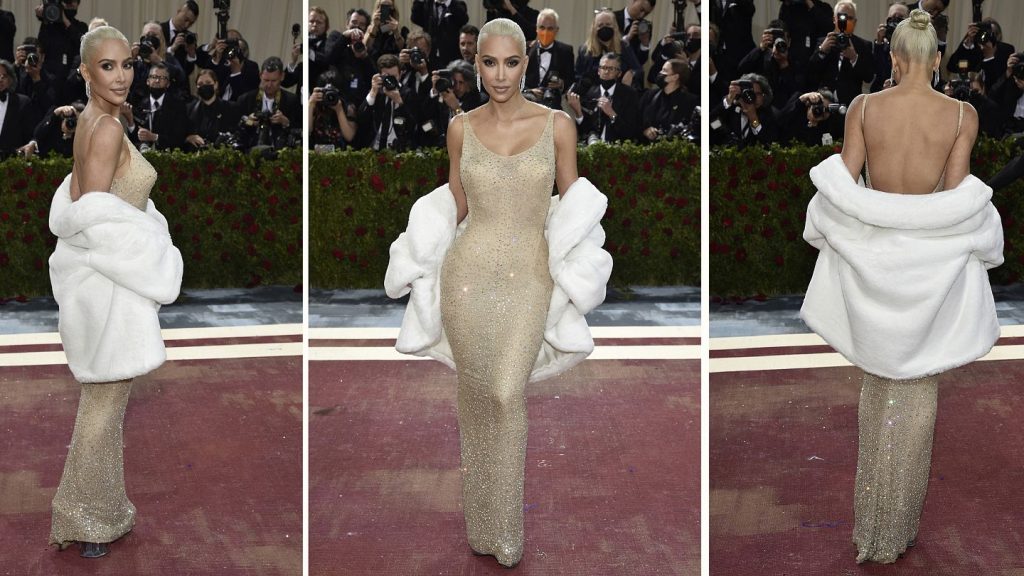 After wearing a dress that was originally made for Marilyn Monroe to the annual event, the reality star caused an uproar from social media users, fashion history experts, and other celebrities. The piece was rented to Kardashian by Ripley's Believe It or Not, which was also criticized for allowing such an iconic item to be worn.
A debate was sparked when it was seen on the red carpet, with many claiming that it had been damaged after a video on Twitter showed alleged rips around the seams. Nevertheless, the museum quickly quashed these allegations, asserting that it was in the same condition as before the event.
Kardashian's stunt at the Met Gala made her the top performer, earning her 39 million dollars in MIV, and also placing her first in social media placement within the first four days.
Adidas collaborates with the luxury industry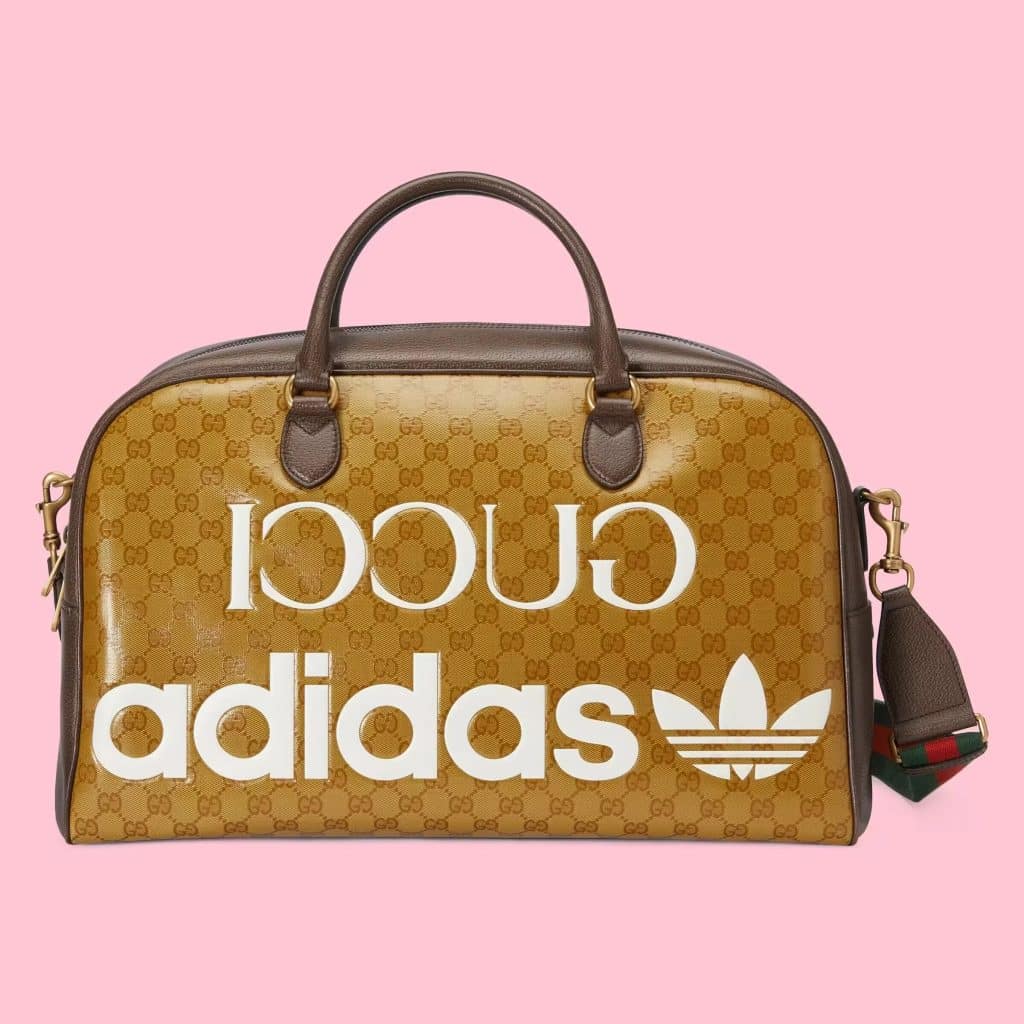 Throughout much of 2022, Adidas was the talk of the town with its steady stream of high-profile collaborations with luxury brands and designers, starting off the year with its Prada joint venture which, according to Launchmetrics, generated more than six million dollars in MIV in the eight days preceding and following its launch.
The partnership between Gucci and Adidas saw a peak in popularity after it was showcased on the Milan Fashion Week runway, leading to the creation of a ready-to-wear collection. This caused Gucci to climb to second place on Lyst's quarterly index, and Adidas to become a significant part of the luxury market, generating 75.8 million dollars in MIV by June.
Adidas' Balenciaga collection, which was presented during the Resort 2023 runway show and included BDSM masks, earned 7.2 million dollars in MIV in its first 10 days of release.
Barbiecore takes over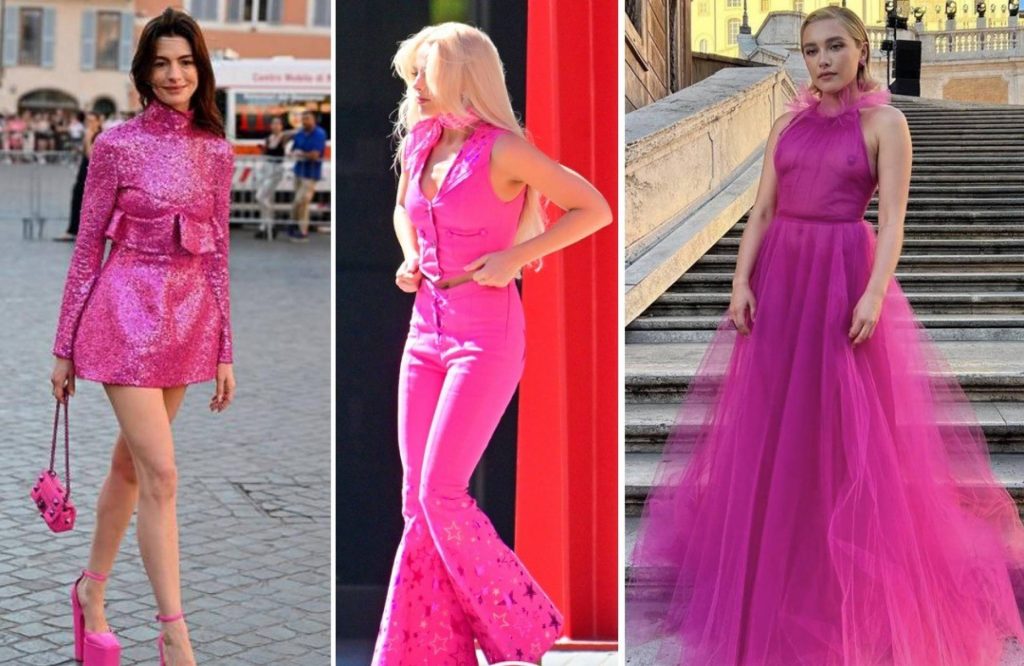 With the release of previews of Margot Robbie as Barbie in Greta Gerwig's upcoming movie, the trend of 'Barbiecore' began to take over the fashion industry, resulting in an abundance of brand partnerships and a surge of online enthusiasm for the color pink.
Celebrities adopted the trend and showed it off on red carpets and social media, and it was also seen in designer collections and runways such as those of Valentino and Balenciaga, which were heavily influenced by the youth.
Klarna, a payment solution provider, conducted research into 'Hyperfemininity', which included Barbiecore, Bimbocore, and Balletcore. This trend was mainly propelled by a rise of 126 percent in sales of pink items in August, according to the company's findings.
It appears that the excitement for the Barbie movie is not going away soon, as the trailer released by Warner Brothers on December 16 has already gained 6.7 million views in just seven days. The movie is set to come out in July 2023.

2023: PH Makeup – The Science Behind the Glamorous Look
No matter how we feel about the TikTok trends, we can't help but be captivated by them and want to figure out what the excitement is all about. What is the mechanism behind the Tarte Maracuja Juicy Lip & Cheek Shift that enables it to adapt to one's individual skin tone?
Although there is a wide range of colors to choose from, it is incredibly challenging to make a makeup product with a universal hue. Pantone, a renowned expert in color reproduction, has acknowledged 110 skin tones, but no cosmetic brand is likely to manufacture that many shades of anything in the near future. Fortunately, this is where pH-powered makeup comes into play – a lesson for all the science enthusiasts out there!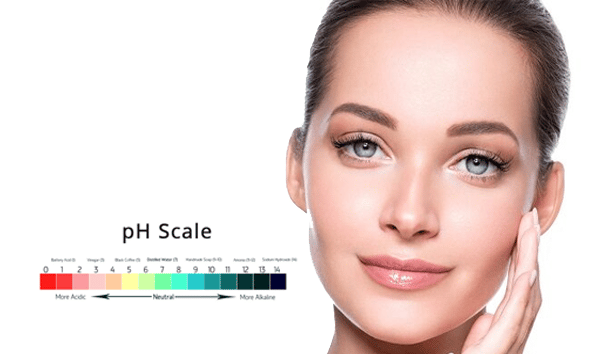 What is PH color changing makeup?
A makeup product with a pH color changing effect that is universal in hue (ranging from black to green to blue to clear or any other shade) can be blended into any skin complexion, transforming into the perfect shade when applied to the skin.
Many brands have tapped into the market by launching blushers, eye makeup, lip glosses, and even foundations in the same color so that people of all complexions can use the same product. Unfortunately, there is yet to be a brand that has developed a truly inclusive and universal ph powered foundation.
How does pH makeup work or is it just magic?
Much like a chemistry class, the pH makeup product contains a dye similar to a litmus paper. This dye is made of acidic, colourless and weak acids which, when in contact with the skin (cheeks, eyelids or lips) will trigger a small chemical reaction due to its higher pH than the product itself. This reaction results in a coloured pigment that is meant to perfectly match your natural complexion.
Your unique color is a result of your skin's pH in that area at the time of day, similar to mood rings that shift depending on the body's temperature which affects its natural pH.
Is pH makeup suitable for all skin tones and types?
Yes and no. Depending on the intended use, such as going from pink to neutral hues for eyes, cheeks, and lips, then it can work for any skin tone. The great thing about this type of makeup is that it is tailored to work specifically with an individual's own skin tone.
The results of the reaction to the pH of one's skin can differ greatly from person to person, leading some to believe that the intensity is dependent on their skin tone. However, when it comes to complexion-based products such as foundations and concealers, the science is not yet advanced enough to make such a claim.