ViewsStudios is a cam studio based in Colombia, and recently the business has expanded as a location in Armenia as well. ViewsStudio's name is related to the digital revolution and webcam industry, and the company keeps on growing by investing time, interest and finances to improve the quality of services. The studio is working hard to gain models' trust and loyalty, by keeping the human qualities alive.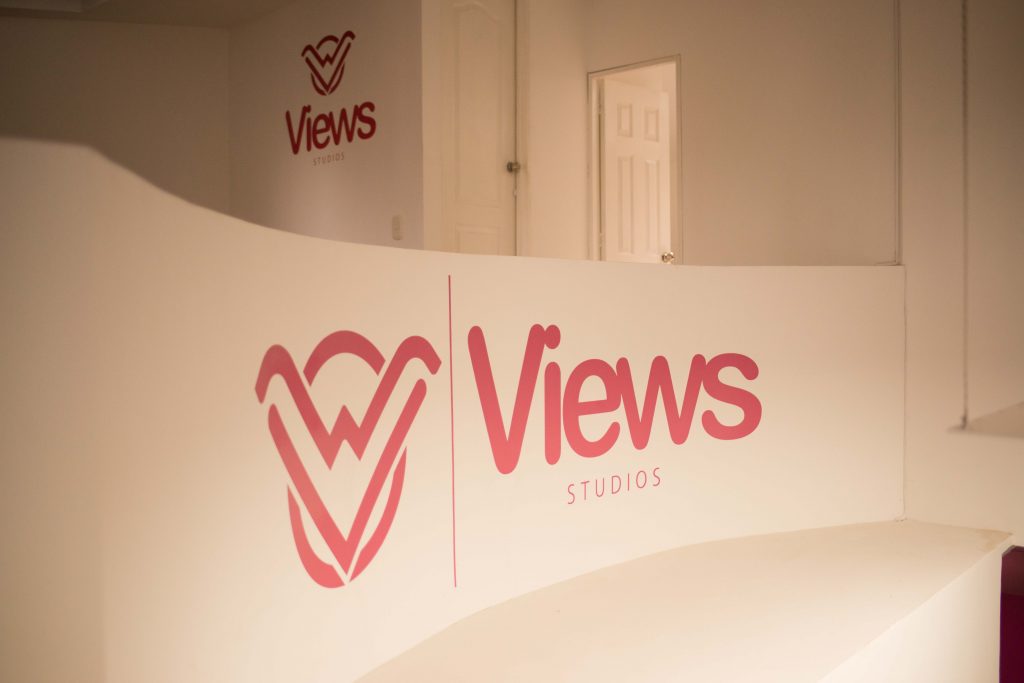 What determined you to open up a live cam studio?
Our idea of opening a studio started because this industry has improved the economy in Colombia, and it has an important role, actually. Our studio started before the pandemic, but we have been affected by the arrival of the COVID-19 in Colombia and the world. The name is related to the digital revolution and webcam industry. We wanted to establish a company with all the rules and regulations according to the Colombian laws.
Did you receive any advice/consultancy from any other studio or from any other experienced person in this field when you started?
We got advice from a close friend of the studio. We knew The Web Lab studios and later we grew exponentially in our City, we have been in this industry for almost two years and we just opened our second location. This one is on the next level, it goes beyond the comforts that a model can have in a regular studio. We reward dedication and results. Read full article here
Royalty Latina Studio is based in Cali, Columbia. The name of the studio arises from the fact that the objective is to have a professional environment where models feel special. Royalty represents an exclusive place that handles profiles of women with Latino features. Paul Henao, the studio's CEO has offered us the opportunity to find out more about Royalty Latina Studio.
What determined you to open up a live cam studio?
I was determined by two reasons. The first one is that I saw the importance of generating income in dollars through the website, since the website itself is a window to the world. The second reason was that I wanted to create a webcam studio, where everyone that is involved in this project, even we talk about cam models or trainers, to find the tools to develop a successful career. We tend to keep good communication, respect and understanding, as these are necessary criteria to grow together in this wonderful industry.
What is your experience in the live cam industry?
Currently, my experience is much broader than I had when I started this project. The support of TWL "The Web Cam Lab", was very valuable since they were the basis to expand my knowledge of the industry. We grew our businesses together and this brought us to where we are now. Read full article here
AJ Studios – Don't dream it, Live it!
Located in Cali, with offices in Medellin, Armenia, Pereira, Cartagena and Bogota, AJ Studios is one of the best positioned company in Latin America in the video chat sector, thanks to the legality of their actions, the commitment towards their team of professionals and strategic allies, in order to provide a high quality service achieved by cutting-edge technologies, and the dedicated support for their models. Last but not least, AJ studios team is also the main organizer of Lalexpo, the most important international webcam event in Latin America.
How was your studio born?
Before AJ studios we were in the travel and consulting business, we had an upscale bed and breakfast in Colombia focused on international clientele. Besides accommodation we offered a wide range of services such as private interpreters, bilingual Car service, private investigators, consulting on purchase of real estate in Colombia or investment opportunities among others. We got a client from the US who came to Colombia with the project to set up a cam studio and hired us to help him get started and signed a one year management support contract. So that's how we came in contact with the cam business.
We started in the industry when the word "monitor" was only used to refer to the computer screen, there was no such thing as a broadcast manager, payments were received through
Epassporte and the popular sites back then were Naked, Cams, PeekShows and PrivateFeeds.
Since then, we have come a long way of experiences that today has positioned us as one of the best studios in the world.
Since you started your studio, what was your most challenging period?
Definitely, it was in our beginnings. During the process of getting into the industry, we had a loss of 240 million pesos during the first year (over $62,400 today), which we took as a somewhat expensive crash course on the do's and don'ts of running a webcam studio.
Starting AJ Studios was not easy, we have had obstacles just like so many other businesses, but if you never quit and are passionate about what you do, it pays off in the long run. This business has become extremely profitable, and has opened so many doors for me to travel and to meet exceptional people from all around the world. The industry is full of possibilities and opportunity.
Currently In Colombia, the industry faces several challenges, starting with the absence of legislation that regulates the activities of this industry. This leaves in limbo those who are part of it. The lack of a regulation not only affects the Colombian government, it also puts at a disadvantage the men and women who work daily and who do not have the protection and benefits enjoyed by a common employee as medical benefits, justifications for applying for a loan in a financial institution or employment recommendation letters.
In view of a mostly moralistic society, which in many cases mistakenly associates the webcam business with illegal activities, the Colombian Association of E-Commerce for Adults (Asocea) was created by us, with the mission of generating better opportunities for companies in the industry.
What kind of marketing strategy have you adopted: social media platforms, adwords, referrals?
Since our brand has a very high reputation, referrals are one of the most common recruitment and marketing channels for us.
Also our strategies are focused on the management of social media platforms, which is one of the most active media channels in the industry. This has allowed us to achieve a very important position and create a community for our models and the girls who want to belong to our studio.
Through our social networks we provide valuable information to our models about training, tips for their broadcasts, support, contests and additional benefits. Read full article here
FLIRT STUDIO – More flirt and relations than shows
Flirt Studio was opened in 2011, in Izhevsk, Russia, by Artem, an ex-model in St. Petersburg, who after studying the market, came to the conclusion that it is more tempting to open a studio in a province where there are no other studios. The lack of competition and a minimum investment gave him a fairly quick start, and after years of sincere and hard work, Flirt Studio became one of the best studios in Russia, relying more on a "flirt and relation" strategy than shows.
Artem, did you receive any advice/consultancy from any other studio or from any other experienced person in this field when you started?
Yes, I originally made an agreement with two experienced people in the industry who helped me with opening the studio, for which I am still grateful, but then our paths diverged. At that time the studios didn't communicate with each other as they do now, and to get or give advice to a competitor was something out of the realm of fiction, so there was no place to get information and I had to rely on my own experience. Well, it gave a certain hardening in business. Taking the Russian market as an example, I think we made a huge change by organizing Russia's first webcam summit – WTF; changes that were influenced by Romanian summits.
Is there any financial difference between last year and this year's 1st quarter? Is there any increase in profits?
We have quite a big drop compared to last year, as our partner site has changed the terms of cooperation, so it is quite difficult to switch to them to cover the losses and change the style of work.
Since you started your studio, which was your hardest period?
I think it was 2018, by that time we had made some serious progress in the industry, we had our first summit successfully and the studio was growing at a steady pace upwards, but unfortunately your success in Russia is quickly noticed by other people, well due to the fact that this business is quite "gray" in Russia, the police became interested in me. This was my second criminal prosecution (the first was in 2013), but rather more serious in terms of charges. It's hard to tell about it in two words, these stories are enough to make a short series on Netflix. Thankfully all ended well, but these wars set the studio back a couple of years in development.
How did you handle it?
My very good and very expensive lawyers handled it ha-ha, and honestly, it was just pure luck.