Gaming Adult – perfect mix of entertainment and sexy adventures!
Gaming Adult – perfect mix of entertainment and sexy adventures!
Gaming Adult is the affiliate program created to support our gaming studio – Kinkoid. We are a 360 degree company, covering every aspect of game production: from art to accounting, from coding to selling, from brainstorming a game concept to celebrating the release. We deliver high-quality content in four adult games, building a sense of community among its players: we have more than 15 million registered users and over 300,000 daily active users.
Our games are freemium, browser-based, and scratch an itch like no other. We have over 15 years of experience in affiliate marketing, and gaming and we are experts in creating, publishing and monetizing adult-oriented gaming experiences.
Our games have some of the best conversion and retention rates on the market. Additionally, we offer an array of tools that include animated banners, targeted landing pages, iFrames and more, with creatives optimized to attract users into the games.
We also provide affiliates with instant access to their stats through S2S, pixel tracking and more; we also have a reporting dashboard that offers real-time conversion details along with tools for analyzing referred players.
How does Gaming Adult work?
It is super easy: it takes just one click. This is your gateway to the program with which we have distributed over $10 million in payouts to our amazing partners. We also offer a variety of different models for each type of affiliate, from a lifetime 50 percent revenue share to CPA and CPL.Our games use the freemium model, so the real moneymaker is the revenue sharing offer. It's a model used in cam websites and casinos and it incentives users to spend regularly, not just once. We benefit from loyal players who sometimes spend up to $500 every month (and sometimes even more) during the past five years.
This model allows partners to generate a vast and steady source of revenue from us for many years. And of course, the more traffic they keep sending, the more revenue they will generate. Our CPA and CPL models are there to facilitate media buyers and affiliate networks since such partners need a faster payout to cover their expenses. We are very flexible and can create multiple offers depending on the geos and the devices.
We also provide a user-friendly interface with everything needed to promote our games with a variety of tools, including banners, landing pages, pre-rolls, interstitials and more. And since we have great designers working for us, we can also provide custom creatives upon request.
Is there any change the pandemic brought in the course of your company?
We are a studio that does everything under one roof. Working remotely was a big change for us, but we have solid processes and we managed to make the most of the situations. Now we have adapted the hybrid model which allows employees to work safely from the office and enjoy the comfort of working from home. Other than the purely operational side of the business, the pandemic didn't change much for us.
Which section of the Adult games are you more specialized on? Which is your strongest asset?
We offer adult entertainment, we give our players' agency, quality sexy art and arousing adventures. Our games give the players stories that make them laugh and go through different feelings, require strategic thinking and make them a part of an engaged community.
What we offer is not only to sexually stimulate the players, but we also help them escape and dive into an amazing adventure for full satisfaction.
What is Gaming Adult bringing fresh in the adult market?
Our games are made by fans for fans, be it hentai or comics. We are filling in a niche that has been left void by games, porn and anime/manga/comics fans.
We are pioneers and we love experimenting. One example is the collaboration we have with ImLive: their models cosplaying our characters. We've done it three times in the past two years and the results are amazing.
We are fusing games and reality by adding real porn stars and cam girls to our lore.
Do you have plans to expand more? If yes, in what way?
We are experimenting with other verticals such as camming since our business models are quite similar: both based on purchasing tokens or in-game currency.
We are very flexible and we make sure we can adapt according to our partners' requests. We are always looking to "make win-win deals." So we are always open for new ideas and partners, regardless of their sales skills, and aim to assist them in the best way possible.
We are also looking to explore the mobile gaming market more.
Which are the most accessed games on your website? What are people's preferences?
Three of our four games exist in an alternative reality where kinky girls and guys are always horny. All our games are "gacha" games with addictive harem collection mechanics and a lot of different features. Our top performer is "Hentai Heroes" which turned 5 years old this year. It is a visual novel that tells a never-ending, arousing story. The player needs to collect as many characters as possible and upgrade and develop them. The game has more than 800 girls to be collected and it features superstars like Nikki Benz and Sara Jay.
Do you need any special hardware to play?
No. Our games can be accessed on every device as long as you have internet access and a browser. We also have Android apps, but we recommend to players to enjoy the Haremverse experience on a big screen: the art deserves it. Our players enjoy 2D art and we are good at it, so, at the moment we are not looking into VR and 3D.
What is your marketing strategy for your products?
We don't have a marketing team. Instead, we have our amazing sales team and a community management team. Our community has been a priority for us since the launch of the game. Having a dedicated community and brand ambassadors is proving to be a valuable marketing tool.
This also translates into having an amazing retention rate, with over 700 K monthly active users on all of our platforms. Our games are the most played hentai games in the western part of the world.
Censorship also holds adult games back from reaching a large audience. How do you deal with this?
It's making everything more interesting, for sure: we like challenges! Our games are present on social media but we are very cautious about what we post.
Our most recent success is the creation of an art book with the characters from "Hentai Heroes". We used Kickstarter for the funding and the project got backed in a record time- 16 hours! Since the world is becoming increasingly insecure for adult art, we wanted to give something to the players, something physical and lasting, and it seems the players agreed with us. Read more articles here
Video games and sex are combining and the possibilities are 'infinite', expert claims
Experts claim that video games and sex tech are combining, and the possibilities are "infinite' they claim.
These factors play a role in virtual sex becoming more "sophisticated" and increasing in popularity.
VR sex is the new frontier and highlights the popularity of digital porn stars like Projekt Melody.
According to their report, all these factors play a significant role in virtual sex, making it more sophisticated and helping it increase its popularity.
Sex Toy software creator Kyle Machulis told Kokatu: "The amount of immersion you get when strapping TVs to your head is already massive, so putting vibrators and whatnot all over your body while you strap TVs to your head is the obvious next step.
The concept of combining video games and sex tech isn't a new one, but the market that links the two together is growing.

Read more:
https://www.thesun.co.uk/tech/18602217/sex-tech-video-games-digital-porn/
Is Tinder Suitable for one-night stands?
Sometimes finding someone for a one-night stand is extremely complicated. If some of you don't have time for dates or don't want to settle down, consider the benefits of Tinder. It is one of the most popular dating platforms, and we can give several reasons for that. First of all, the platform is straightforward to use while it contains a lot of functions.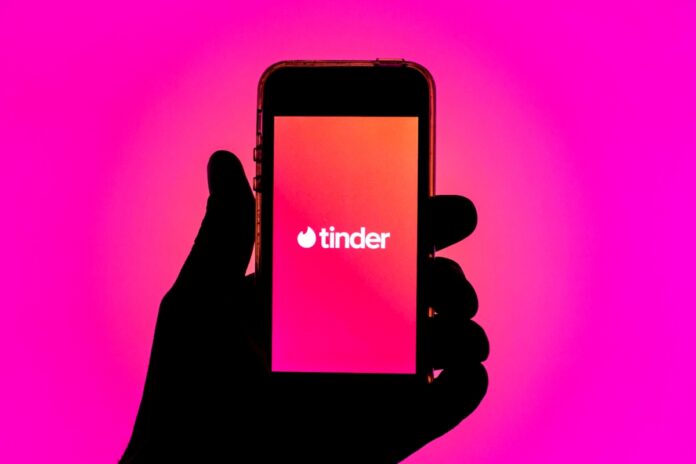 Since we all know the risks that a one-night stand brings, you need a reliable platform. Thanks to a wide range of options, you can stay totally anonymous if you like. If you opt for the second option, rest assured that your personal information will be protected, or you can choose to fully express your personality.
How does Tinder work?
If you want to use this application, you must turn on your location. Tinder measures the distance between the people who propose to you and with whom you correspond. It is possible to sort out which people you want to "suggest" to you by setting the "maximum" distance you want, the age range, and the gender you are interested in. You need to write your name, age, occupation and briefly what you like. You have to put a picture, from one to six is possible.
You can also connect your Tinder with Instagram, so you have many more. When Tinder starts "throwing out" suggestions, all you have to do is swipe your finger across the smartphone screen. Left to "I don't like", right to "I like", and there is also the option "I like it a lot". If you accidentally make a mistake, you have the option to restore the profile in the lower right corner. When a person says they like you, you are "connected," and the correspondence can begin.
Restrictions
One of the best things about this platform is that you can set clear boundaries. When creating a profile, you will see a large selection of features and filters that you can use to attract the right partners. So, if someone seems suspicious to you, you can simply reject them or not choose them. It is also not difficult to recognize fake profiles, while it is effortless to reach a person who has the same interests as you.
No one will judge you. You can express your sexuality, fantasies, fetishes, and everything else. These are the ideal conditions to find someone with whom you will have a crazy time. So, Tinder is definitely an excellent platform for couples who want a one-night stand. You will reach the ideal partner in a short time, and all you need is to swipe.
Opportunities
Everyone can, without any restrictions, meet people around the world who also use this dating application. All you have to do is choose the location you want or just pin yourself somewhere on the world map. The location is changed easily, in the settings, in the "Passport" option. When you do that, then you can swipe the people who live there.
For how to create your profile, disadvantages, and more, read the full article here: https://greenpois0n.com/tinder-for-one-night-stands/
MARVEL COMICS UNVEILS ITS FIRST-EVER TRANSGENDER MUTANT
With Pride Month right around the corner, Marvel Comics has revealed its first-ever transgender mutant, Escapade, set to appear in Marvel's Voices: Pride #1.
The superhero, whose real name is Shela Sexton, has the power to trade places with anyone. Accompanied by her sidekick "genetically engineered flying turtle" Hibbert, she will be embarking on a journey with her "best friend and fellow trans mutant" Morgan Red, as explained by Marvel in a blog post.
"I wish I could hang out with Shela in real life. She is a total goofball, a cool weirdo who has a super strong sense of justice and a profound loyalty to her friends," co-creator Charlie Jane Anders spoke of Escapade. "Until recently, she believed that everything would always be okay as long as she and Morgan were there for each other, but lately she's been realizing life is more complicated than that." She additionally commented on Morgan Red and her relationship with Escapade: "I wanted Shela to have a really strong relationship that she could be anchored to. I spent a lot of time thinking about Morgan and how they and Shela had grown up together. I eventually arrived at the thing where Morgan was there for Shela when she was first transitioning, and the two of them kind of supported each other through their transitions when they were kids."
Anders added that she wanted to make sure the story is inclusive. "It was really important to me to have a whole community of trans mutants in this comic — not just Shela and Morgan, but others… I wanted it to be super clear that being a mutant is not a metaphor for being trans, and vice versa."
Marvel's Voices: Pride #1 will release on June 22, with a continued New Mutants story currently in the works. Read more about Escapade here.
Click here to view the full gallery at HYPEBAE