Chaturbate presents 1st Annual "Health and Wellness Week"
The workshop was a success and COO Shirley Lara approved that.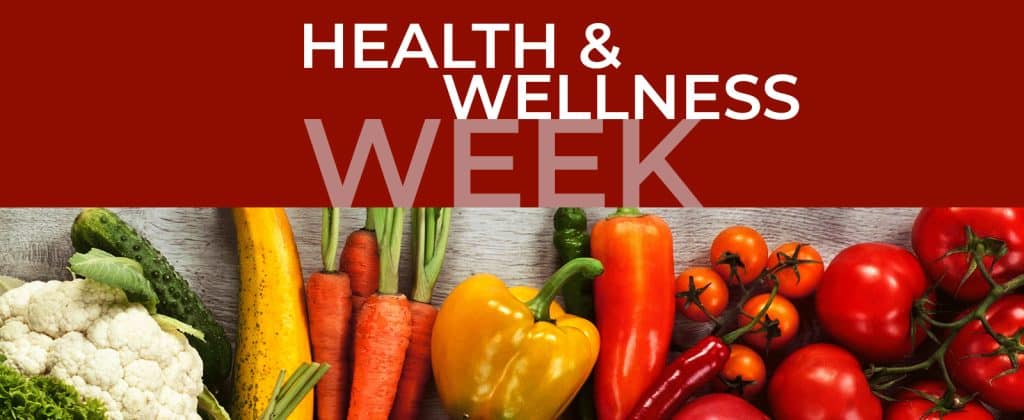 The 7-day workshop had a positive impact on broadcasters and there were discussed useful topics about how to improve mental health, how to listen to your body needs, and of course, the spiritual part was not omitted. Every day came up with interesting meditations as "Meditation of the soul" and informative subjects like "Yoga for Sex", "Cooking for Sex".
In an interactive, kinky, and fun way, the workshop was a success and COO Shirley Lara approved that.
"As a community-centric platform, our goal at Chaturbate is to provide our broadcasters with informative and educational resources so they can lead healthy and happy lives. We were very pleased with the turnout and response we got from the Chaturbate community and have decided to make this an annual event," Shirley explained.
Also the COO, Shirley Larra added that "The health and wellness of Chaturbate broadcasters is one of our top priorities."

The week of the "Health and Wellness" workshop had as guests the therapist Elliott Endre (Pinneaple Support), as well, the sex educator and professor Angela Jones was present at the event and she spoke about "Queer Sex-Ed: LGBTQ + Sexual Health".

"It was a pleasure to host Chaturbate's "Queer Sex-Ed" workshop during health and wellness week. I am so grateful to have been in conversation with such amazing broadcasters," Angela added. "The open and honest dialogue was both moving and informative. Panelists provided critical information regarding resources and tips for caring for our sexual health as LGBTQIA+ people."
Jessica O'Reilly, PhD, a sexologist and relationship expert who presented the "Business of Sex" workshop added "I was overwhelmed by the support and response from the community of broadcasters"

"These conversations about relationships, mental health and physical well-being are essential across all industries — and especially important in the adult industry where performer voices and needs ought to be amplified," O'Reilly said.
We would like to congratulate Chaturbate and all those who contributed to the workshop!
Stripchat: ePayservices No Longer Available After 30th of June
Starting on June 30th, 2023, Stripchat will no longer offer ePayservices as a payment method.


"We know this may surprise some of you, but we're giving you plenty of notice so you can make any necessary changes to your payout method. There are many other payout options available for you to choose from."
To change your payout method, head over to "Payment settings" > "Payment method". From there, you can choose the method that suits you best and save settings.
An article with a list of all payout methods offered by Stripchat can be found here:
support.stripchat.com


Flirt4Free: Office Hours with Stacey White & Izzi, get Your 2,000-Point Boost!
Don't miss out on the next episode of Office Hours, the bi-weekly webinar series from Flirt4Free.com featuring top model Stacey White and one of the site's most successful Flirts, Izzi. Join the conversation on March 22nd at 11 AM PST/2 PM EST to gain valuable insight from their decades of on-cam experience.

Whether you need advice on time management, a better work/life balance, or directions on Flirt4Free site features, Stacey and Izzi have the answers! Sign up for Office Hours here using your stage name and email address and receive a 2,000-point PowerScore boost for participating.
Mark your calendars for more upcoming Office Hours Webinars:
March 22nd, 11 AM PST/2 PM EST w/ Izzi
April 5th, 11 AM PST/2 PM EST
April 19th, 11 AM PST/2 PM EST
BongaCams: Boost Interaction and Earnings with Stream Overlay!
Exciting news from BongaCams!
Introduce Stream Overlay – a chatbot that sends animated images in response to tips!

When you receive a certain amount of Tokens, members will instantly see an animation with your reply message displayed on top of the broadcast. Stream Overlay is sure to spark more interaction and help boost your income!

Configuring Stream Overlay is easy. Simply head over to the "Chatbots" tab and upload an image, GIF, or video along with your text. Set the minimum amount of Tokens that must be sent to trigger the animation. You can create up to 5 animated responses!
Take advantage of Stream Overlay now and make your chatroom even more interactive! Increase your earnings and make your broadcast stand out from the rest.