Sexy, hot and determined – this is AshleyyLovee. Skinny body, kinky thoughts and devouring looks will keep you captive in this model's chatroom. She has so much to tell and to share, that we'll let you discover her on your own, however, we warn you, she'll charm you for sure.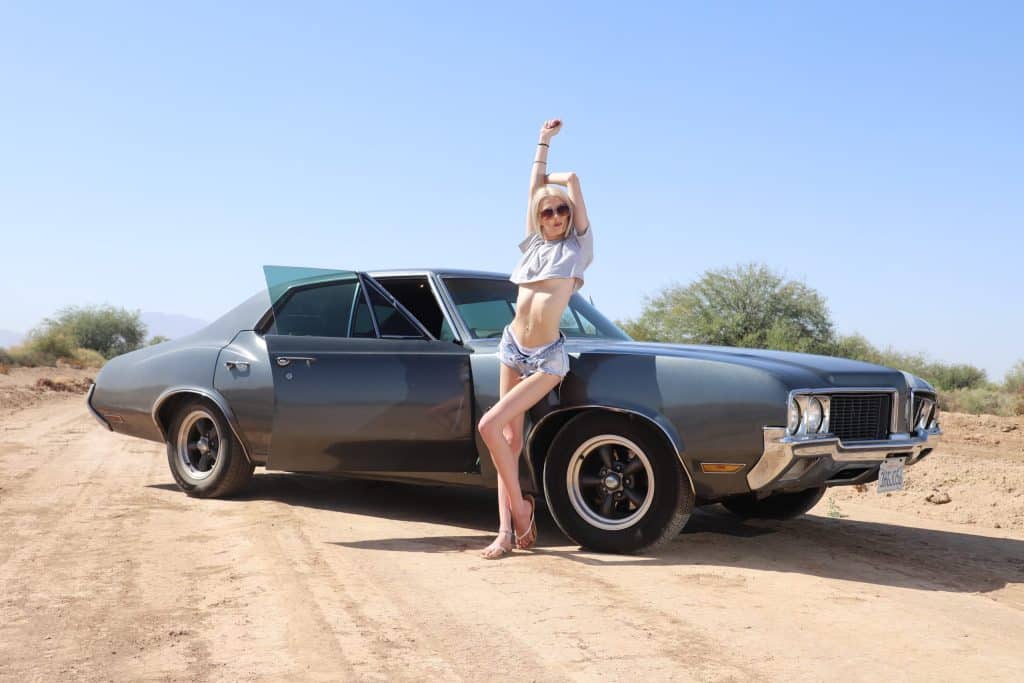 Do you have any regrets since you started camming?
I think my biggest regret is that I didn't start camming sooner! I was introduced to camming when one day my roommate asked if I wanted to try streaming with her. I had never heard of camming or live streams before, but when I asked what it was she said we basically just sit there, wear lingerie, and smoke while people tip you! I figured why not! It seemed like an easy way to make some extra money while studying at college. We cammed maybe 3 or 4 times and never really took it seriously. I never could have imagined how much more there was to come, I had no idea about all the opportunities and potential there was. About a year later, I decided to try camming again, but this time I went into it with the mindset that I'd take it seriously, and I realized I had a chance to build a career doing the things I love. I'm so proud of what I've done, and thankful for everyone I've met, I just wish I hadn't waited so long.
Did someone support you when you started?
My fiancé is, and always has been, my biggest supporter, even though it hasn't always been easy. When I first brought up the idea of me camming, he was a little hesitant and unsure about how he felt, but he encouraged me to do what I wanted to do. It wasn't long after I started taking it seriously that he realized how happy it made me and how much I loved it. He went from not only supporting my decision to cam, to helping me in any way he could, whether it was setting up for shows, building up my confidence, or providing moral and emotional support, especially when I finally decided to tell my parents. Like so many other cam models, I never thought my parents would understand, let alone support, the work that I do, but I was so wrong! When I finally told them, they asked a lot of questions, but once I opened up about my life, they became my biggest fans. My mom has baked cookies for my members, my dad has given me decorations and helped me set up my cam room. My whole family is so proud of me and unafraid to talk about what I do.
Having the support of my fiancé and my family means the world to me, and it's made such a drastic improvement in my work and confidence.
What is the main reason you chose to be a model?
Growing up I always wanted to be a model, but I've always been a very shy and independent person, so I never thought I'd be able to have a career doing anything even remotely like that. I think that's one of the biggest reasons I chose to make a career of being a cam model.
If you had asked me before I finished my degree to write a list of all the things I wanted out of a job, I never would have thought that camming would be the one job that checked every box on that list. I am so lucky to have found a job that not only allows me to pursue my dream of modeling, but also allows me to do it in an independent way where I'm able to make my own decisions, and have the freedom to explore my creativity and incorporate my biggest passions, like Halloween and set design.
If your job progresses as you like, what would be the next step in your career?
I'm naturally very competitive, I'm always looking for new ways to challenge myself and measure my success. About a year ago I told myself I wanted to rank in the top 500 for one year straight, I thought it was going to be impossible, but I was so determined to reach that goal, I worked so hard that I actually managed to rank in the top 250 for 12 straight months! I'm so excited for my next goal of consistently ranking in the top 100. As scary as it sounds, I'm excited to push myself and this time it feels so much more possible! Outside of my cam goals, I'd also really like to branch out and start doing professional modeling, and hopefully get the opportunity to work with more publications and magazines. It's scary to put myself out there, but I think it would be a really fun challenge to take on.
If you could go back five years, what advice would you give your younger self?
If I could go back to when I started camming (4 years next March), honestly I would tell myself to take advantage of the "new model" tag! But seriously, I would tell myself that there is no amount of money worth doing something you don't want to do. I thought I had to follow the tokens, but over time I learned to stand up for myself, and do you know what? I found out I was happier, healthier, and more successful being myself. I appreciate myself more, and so do my members. They can see how much happier I am and I'm rewarded for being myself. I'd also tell myself to reach out into the model community a lot sooner. It's a great place for support, advice, and friendship, and there are a lot of people out there doing the same things you are. connecting with fellow sexworkers opened me up to so many opportunities and genuine friendships I wish I had started sooner.
What's your favorite thing about the cam site you work with?
MyFreeCams is more than just a cam site, it really strives to be a community. I love seeing this in my room with my members, the way they all talk and work together and how we all get so excited just to tell each other about our days, but I also love how MFC itself works really hard to build a community with, and for, it's models. They go out of their way to make every one of us feel so special and taken care of. Like at the AVNs! I love how they provide food, space, and entertainment exclusively for their models. They do an amazing job that really makes it feel like we're part of a family rather than just a name on a screen. In this industry, you often don't have "coworkers" that you see everyday, and that can be lonely, but MFC started hosting free social events for their models, which has been a great way to connect and make new friends with fellow sex workers. I've met some of my best friends going to those socials! Read more articles

Seska Lee Wins Spotlight With FansRevenue
CHICAGO, NOVEMBER 30th, 2023 — Live cam industry veteran Seska Lee has been crowned
winner of FansRevenue's first high-profile contest for cam models and adult content creators.
The 52-year-old performer has been in adult entertainment since 1998, making her one of the
industry's pioneers worldwide. Earlier this year, she was nominated at the 2023 XBIZ Creator
Awards and featured among Streamate's top earners.


"We are thrilled to have found Seska through this contest and, amazingly, it coincides
with her 25th career anniversary," says Olivier Tremblay, FansRevenue's marketing
director. "She's a true ambassador for the whole cam industry, past, present and future.
We feel it's the start of a great partnership between Seska and FansRevenue to help
further her monetize her loyal fanbase!"

Seska Lee is part of the TreasureCams agency led by award-winning performer Bella Vendetta,
whom she considers a mentor, guiding her through an industry completely different from what it was in the late 1990s. She is also an avid fan of neoburlesque and was part of several troupes
and productions over the years (The Coral Lees, Team Burlesque, Acme Burlesque).

She ran her own amateur adult website from 1998 to 2010. She then spent the next decade
studying holistic well-being, working as an intimacy educator and speaking at conferences or
universities about her life and career. She has been back in front of her webcam since 2020,
fully embracing her body and age: "[Ultimately], I want to show that a woman with a natural
body and gray hair can be vivaciously empowered […] on her terms."

An exclusive interview with Seska is available right now on FansRevenue's blog. She will host
her first Jerkmate live show on December 2 nd, 2023, at 8 am ET. Seska is also very active on
social media on Instagram, her free OnlyFans and X (Twitter). To learn more about Seska's 25 years in the adult entertainment industry, click here.

What is FansRevenue?
FansRevenue is the #1 monetization platform for Cam Models, Adult Content Creators and
influencers, powered by CrakRevenue and backed by over 13 years of digital marketing
expertise. Using an innovative combination of influencer and affiliate marketing, FansRevenue
helps content creators monetize their following by matching
Candy Preferences:
I have a sweet tooth that loves balancing tangy and sweet flavors. Sour gummies and chewy candies are favorites, but I also can't resist rich, melt-in-your-mouth chocolate, be it dark, milk, or white.
Spooky Stories:
During a live cam session, I mistook a postman outside for a stalker, causing a heart-racing moment. It turned out to be a humorous mix-up, with my viewers laughing as I comically used a Hitachi massager for defense!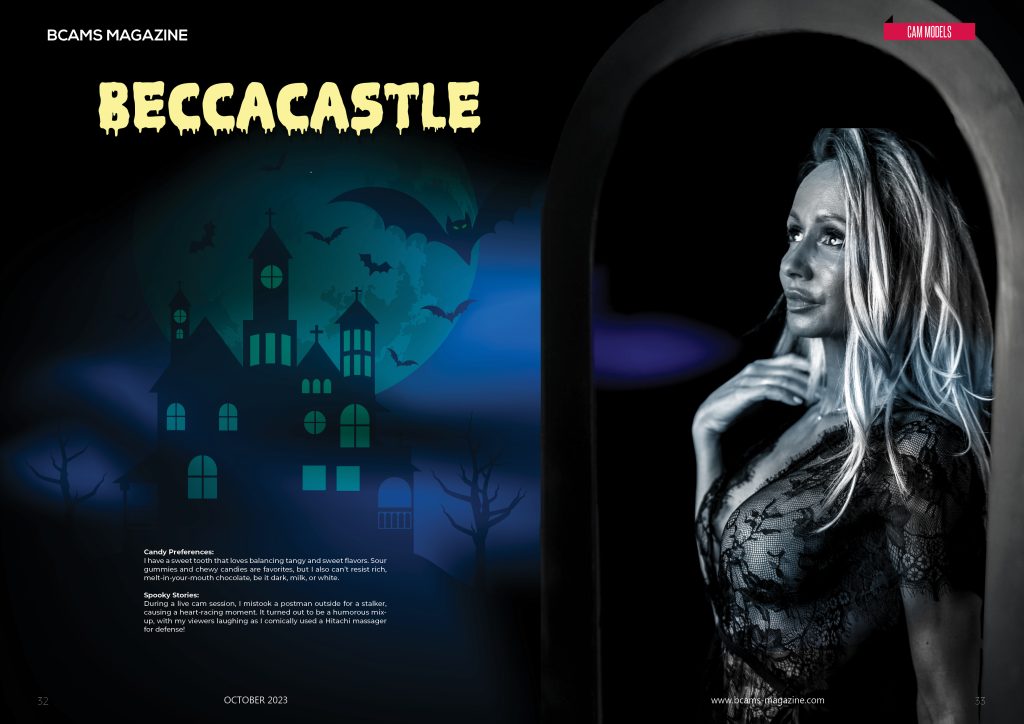 Candy Preferences:
I'm a big fan of fruity Tootsie Rolls—the little skinny ones, and JuJu Bees. They're my absolute favorites for their unique, fruity taste.
Spooky Stories:
I've always felt a ghostly presence around me. In my last apartment, it even scared @AriaHaze_XXX by knocking things over in the bathroom. Also, the tale of the Headless Horseman is my favorite; the idea of a horse charging at me is genuinely terrifying.