The impact of the real estate market on the live cam industry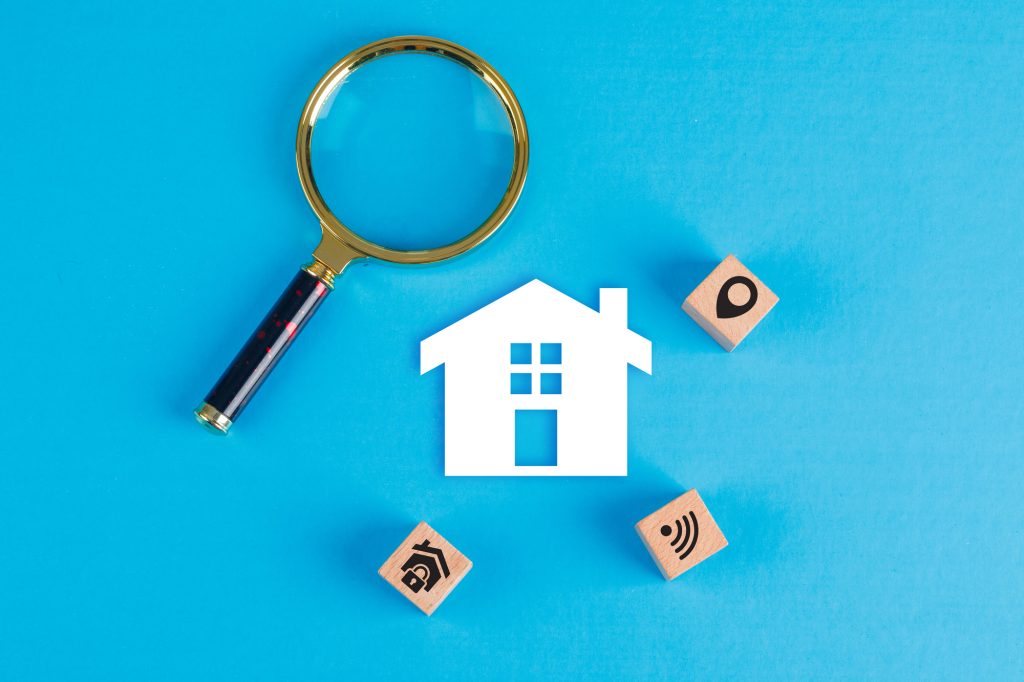 Webcamming is one of the fastest-growing sectors of the online adult entertainment industry, and it shows no signs of slowing down considering the increasing number of new studios on the Romanian market.
The business idea of opening a webcam studio isn't new anymore but it's still very popular. In this article we will discuss one of the most important step to take in order to set up a webcam studio : location.
So, with the help of Vali Vranciuc, from Exclusive Property Management we got into the nitty gritty of how important the real estate side of this kind of enterprise actually is.
Vali, from your experience as a broker, can you tell us what is the difference in the renting price on the real estate market for Live Cam studios?
Well, considering the domain we are talking about, in order to motivate the owners, as they may encounter problems with the building administration or even with the neighbours, or maybe changes will be brought to the location, I would say there is a 20% renting price increase above the average market price.
Which are the most searched-for property locations for rent in Bucharest?
The most important aspect that studio owners have in mind when renting out a place is accessibility, the area has to be well connected with all means of transportation, it has to be central positioned or at least semi-central. The top searched-for property locations in Bucharest are: Unirii Square, Universitatii Square, Victoriei Square, Muncii Square or Tineretului.
Which is the most popular property type among studio owners?
If we are speaking about experienced studios, they will always go for houses, villas or office spaces, while newcomers go for apartments.
What would be the minimum required usable area in this field?
Usually my clients look for no less than a 100 sqm property. And here we are talking about new studios, or even studios reducing their full capacity, due to various reasons.
And what can you tell us about the optimal number of rooms per property for newcomers?
Generally, for a webcam studio to get return of investment in an adequate time, the optimal number of rooms to start this business with should not be less than 4 rooms. That should be a good start.
How important is the distribution of rooms in a building for a studio in order to sign the contract?
Nowadays, no matter the type of studio, detached apartments are the most searched-for. The privacy of the models is the most important thing in this business.
Are customers willing to invest in a property for an advantageous rent?
Yes, that is a very attractive point, and a lot of my customers are looking for this advantage, with a rental contract for a minimum of 3 years time.
How did the price of the rent fluctuate during the pandemic?
Well, as it was expected, it hasn't. The requests on the market in this field are and always will be constant, therefore the prices do not fluctuate much. There were some cases where a few webcam studios reduced their working spots, but nothing to influence the market on a larger scale.
How did the relationship between landlords and tenants go during this period? Were the landlords willing to make certain concessions in terms of rents to support tenants?
Absolutely not! Landlords never make any type of concessions when it comes to tenants involved in this business. As long as the work is online, they consider the business can't be affected financially by the pandemic.
Do landlords require a higher deposit than for other usual tenants?
Usually landlords ask for a 3 months deposit, especially if the property is recently renovated or if it's at least semi-furnished.
What would be the percentage of customers who prefer long-term contracts?
Well, 100% of the newcomers prefer to sign a 1 year rental contract, as they are at the beginning and uncertain of how things will evolve in their business. As for the experienced webcam studios, most of them go for long term rental contracts, especially if they invest a lot on the property.
On the international market, the pandemic has forced the Live Cam Industry to come up with new solutions for the safety of cam models. CamSoda has launched pop-up studios for cam girls so they can have a workspace where they won't have to worry about bothering housemates or family with their potentially loud and erotic work.
The concept was firstly introduced in Medellin, Columbia and CamSoda took advantage of the hard-hit real estate market and converted one of the city's many empty warehouses into studios featuring individual sanitized pods.
Camming has been one of the select few professions to be able to continue and thrive during the coronavirus pandemic by nature of being prime for remote work, making it among the only forms of adult entertainment able to safely produce new material since March 2020. But for cam girls who don't live alone, quarantining has posed a unique challenge to work-life balance.
Before the pandemic, the company hosted sex workers in its CamSoda House. Due to the social setup of the space, with performers often mingling between shifts, CamSoda decided to try the new pop-up pod model.
Following its success in Colombia, CamSoda is preparing to launch cam co-working pods in the US, starting with states hard-hit by COVID-19, including Florida, California, Texas and Arizona. Read more articles here
Octav Moise Set To Retire From Industry; Sells Paxum Brand And Assets
Octav Moise clarified exclusively to BCAMS Magazine that he sells the Paxum brand and the assets. This sale was not related to the controversy surrounding Paxum Bank in Russia. PAXUM Bank and Paxum Inc. are not part of the same group and are not connected in any way, offering independent services and operating in different fields.

"It has been both a privilege and a pleasure to lead the development of Paxum into one of the premier global payment platforms," he said. "I have truly enjoyed working with so many talented and devoted colleagues, and building long-term relationships with our clients. I am proud of our many accomplishments and I look forward to making a smooth transition with as little disruption as possible to the positive momentum that Paxum has established."
Moise has been at the helm of Paxum for 16 years. Under Moise's stewardship, Paxum has won multiple Awards for Payment Services Company of the Year. Currently, "he is enthusiastically pursuing business in the renewable energies field," said a rep.
He went on to add, "I know I've made a difference with Paxum, and I'm satisfied I'm leaving Paxum in capable hands moving forward. In fact, I'd like to take this moment to acknowledge and thank my many friends, clients, colleagues and the entire industry for all the support and memorable moments we've enjoyed together over the years. I'm excited for my future projects, and I hope our paths will cross again."

We wish you good luck with your new projects, Octav!



AWempire SEO Webcam Blacklabel
The adult website features live cam performers and runs on a fully automated platform, utilizing AWEmpire's Blacklabel API. It has no maintenance requirements and has generated over $17K in sales within the last year, making it a highly profitable business opportunity with a significant return on investment. More than half of the traffic to the site is generated through organic search traffic, with a daily pageview count of 254. The average user spends around 2 minutes and 23 seconds per session on the site, and traffic trends indicate steady growth. This sale includes the domain, website, and API-based CMS, and the seller will provide knowledge transfer and training to the new owner regarding SEO procedures and techniques. Don't miss out on this amazing opportunity!


Please feel free to reach out to us with any questions, but kindly note that we only respond to inquiries from those who are genuinely interested.

Thank you,
BCAMS Magazine
OnlyFans Creator Marketing Agency
This is a prosperous marketing agency that specializes in the growth, maintenance, and management of clients' OnlyFans® accounts. Revenue is primarily generated from the OnlyFans® profiles and advertising revenue promoting other models in the community. In 2022, the company is expected to boost its net income by 105%. Presently, the agency has 21 customer accounts and a fan base of 600K, with an active credit card linked to their account. The business has a well-defined system for every process, making it accessible to anyone. This is a rare opportunity to acquire a thriving marketing agency that has a significant presence on the subscription-based social platform.

Please email us your questions, and we will be happy to respond to those who are seriously interested.

Thank you,
BCAMS Magazine