The impact of the real estate market on the live cam industry
Webcamming is one of the fastest-growing sectors of the online adult entertainment industry, and it shows no signs of slowing down considering the increasing number of new studios on the Romanian market.
The business idea of opening a webcam studio isn't new anymore but it's still very popular. In this article we will discuss one of the most important step to take in order to set up a webcam studio : location.
So, with the help of Vali Vranciuc, from Exclusive Property Management we got into the nitty gritty of how important the real estate side of this kind of enterprise actually is.
Vali, from your experience as a broker, can you tell us what is the difference in the renting price on the real estate market for Live Cam studios?
Well, considering the domain we are talking about, in order to motivate the owners, as they may encounter problems with the building administration or even with the neighbours, or maybe changes will be brought to the location, I would say there is a 20% renting price increase above the average market price.
Which are the most searched-for property locations for rent in Bucharest?
The most important aspect that studio owners have in mind when renting out a place is accessibility, the area has to be well connected with all means of transportation, it has to be central positioned or at least semi-central. The top searched-for property locations in Bucharest are: Unirii Square, Universitatii Square, Victoriei Square, Muncii Square or Tineretului.
Which is the most popular property type among studio owners?
If we are speaking about experienced studios, they will always go for houses, villas or office spaces, while newcomers go for apartments.
What would be the minimum required usable area in this field?
Usually my clients look for no less than a 100 sqm property. And here we are talking about new studios, or even studios reducing their full capacity, due to various reasons.
And what can you tell us about the optimal number of rooms per property for newcomers?
Generally, for a webcam studio to get return of investment in an adequate time, the optimal number of rooms to start this business with should not be less than 4 rooms. That should be a good start.
How important is the distribution of rooms in a building for a studio in order to sign the contract?
Nowadays, no matter the type of studio, detached apartments are the most searched-for. The privacy of the models is the most important thing in this business.
Are customers willing to invest in a property for an advantageous rent?
Yes, that is a very attractive point, and a lot of my customers are looking for this advantage, with a rental contract for a minimum of 3 years time.
How did the price of the rent fluctuate during the pandemic?
Well, as it was expected, it hasn't. The requests on the market in this field are and always will be constant, therefore the prices do not fluctuate much. There were some cases where a few webcam studios reduced their working spots, but nothing to influence the market on a larger scale.
How did the relationship between landlords and tenants go during this period? Were the landlords willing to make certain concessions in terms of rents to support tenants?
Absolutely not! Landlords never make any type of concessions when it comes to tenants involved in this business. As long as the work is online, they consider the business can't be affected financially by the pandemic.
Do landlords require a higher deposit than for other usual tenants?
Usually landlords ask for a 3 months deposit, especially if the property is recently renovated or if it's at least semi-furnished.
What would be the percentage of customers who prefer long-term contracts?
Well, 100% of the newcomers prefer to sign a 1 year rental contract, as they are at the beginning and uncertain of how things will evolve in their business. As for the experienced webcam studios, most of them go for long term rental contracts, especially if they invest a lot on the property.
On the international market, the pandemic has forced the Live Cam Industry to come up with new solutions for the safety of cam models. CamSoda has launched pop-up studios for cam girls so they can have a workspace where they won't have to worry about bothering housemates or family with their potentially loud and erotic work.
The concept was firstly introduced in Medellin, Columbia and CamSoda took advantage of the hard-hit real estate market and converted one of the city's many empty warehouses into studios featuring individual sanitized pods.
Camming has been one of the select few professions to be able to continue and thrive during the coronavirus pandemic by nature of being prime for remote work, making it among the only forms of adult entertainment able to safely produce new material since March 2020. But for cam girls who don't live alone, quarantining has posed a unique challenge to work-life balance.
Before the pandemic, the company hosted sex workers in its CamSoda House. Due to the social setup of the space, with performers often mingling between shifts, CamSoda decided to try the new pop-up pod model.
Following its success in Colombia, CamSoda is preparing to launch cam co-working pods in the US, starting with states hard-hit by COVID-19, including Florida, California, Texas and Arizona. Read more articles here
BCAMS Magazine, third issue!
The independent livecam industry resource for news and tips & tricks for cam models and camsites.
Welcome to the second issue of BCAMS Magazine
The independent livecam industry resource for news and tips & tricks for cam models and camsites.
"BIG thank you to all those who read our magazine, we were astonished by the number of views! So thank you for your trust and support!"
We have to admit we are glad summer is over. Don't get us wrong, we love the long weekends on the beach, tanning, the mojitos while reading the latest "gossip" in the industry. However, we are of the opinion that all good things must come to an end, and we look forward to fall as the start of something new – the start of our November BCAMS Summit 6th edition , for example.
We have a lot of plans to look forward to, but till then, as the days are getting colder, we are here to warm you up with our 3rd issue super selection of top cam models around the world. You are going to fall for these hot and ardent ladies! Aaand this issue we put the spotlight on Stefano Jakub, our first cam male model feature! Get ready to be intrigued and mesmerized by these gorgeous performers!
Moving forward to business aspects, Alex Lecomte from 7Veils helped us to deepen our knowledge on social media marketing services for adult entertainment. Also you can read all about why sex toys sales went up during social distancing and which is the market trend in the following years.
As you might have noticed on our cover, we have an exclusive interview with Cams.com CEO – Jon Buckheit, to gain valuable insights into the cam company's staying power and future plans.
Furthermore, we present to you the story behind one of the biggest studios in Russia, Flirt Studio.
While Carla Sez brings another controversial subject to our attention: gender specifics.

This issue we would like to introduce you also to the Cock Cam! That's right, there's now a gadget that fits around a man's penis and records all the action! How about Sex Robots that have sensors to react to your touch? Intrigued?
All this and more awaits you in our third issue of BCAMS Magazine!
Make sure you keep updated on our latest news by following us on
Twitter and Facebook!

Read the full magazine here
Cams.com – a global operation fueled by potent marketing reach and strong affiliate programmes
With a strong recruitment and model management system, Cams.com helms an entire department focused on winning over models and studios around the world. The platform with its various interactive offerings connects users intimately with cam models, via services that include texting, calling and teledildonics. From the great minds behind AdultFriendFinder.com, came Streamray, one of the very first camming endeavors back in 1999. Utilizing the famed dating site's traffic, Streamray eventually evolved into Cams.com, becoming a global operation fueled by potent marketing reach and strong affiliate relationships. To gain valuable insight into the cam company's staying power and future plans, we had the pleasure to speak with Cams.com CEO – Jon Buckheit and here is what we found out:
Where do you see Cams.com in the next years (2-3 years)?
In the next few years and beyond, we will continue to give models the best camming platform in the business. We will also keep innovating new camming technology to bring our users the best experience possible. We have some big things in store, but you'll have to wait and see.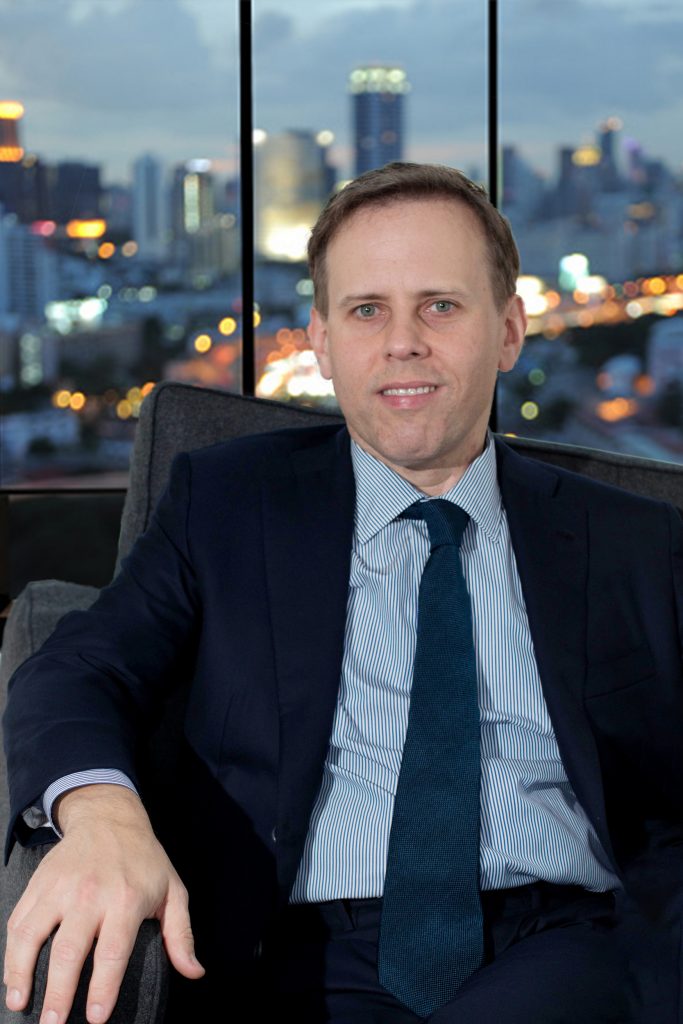 Which was the most important thing that helped Cams.com to have this amazing success?
There's no secret formula to build a great camming site, just a lot of good ideas, hard work, and most importantly, the best cam models in the business.
What was the most significant change that you did in the Cams.com system?
Our most significant change over the last few years has been the transition to Cams 2.0. We overhauled the entire site and continue to work long hours to make our new site the best it can be.
Who is the model that has the biggest experience and has been the longest on your platform? (you can mention her nickname or them.. if they are more)
We have many models who have been with the site for a decade or more. Several have been with us since the very beginning in 2001, and we've loved watching them succeed on our site for so many years. Read full article here
Dropping the last veil on social media strategies
Since starting in 2010, 7 Veils has become an award winning company with an award winning team.
What makes 7 Veils unique is that they know the needs of adult entertainment, social marketing differ from the mainstream and create successful marketing strategies that work with adult entertainment to create deliverable results and long term success on the social networks. We were thrilled to chat with Alex Lecomte (Director of Sales & Marketing at 7 Veils) this month, who helped us to deepen our knowledge on social media marketing services for adult entertainment. Check out the whole interview!
Alex, can you tell us a bit about 7 Veils Media, especially for the new people in the adult industry?
7 Veils Media is the leading social media marketing services for the adult industry. We manage brands and performers' social media accounts to generate traffic, increase brand awareness and take care of the possible customers' questions or issues. Our services are a mix of social media engineering and community management. Our posts are based on a balance between sales and e-reputation. To perform, we use SEO techniques, digital marketing concepts, behaviorism theories and influencer marketing; but moreover, we use common sense which is something very valuable nowadays especially when it comes to social media dynamics.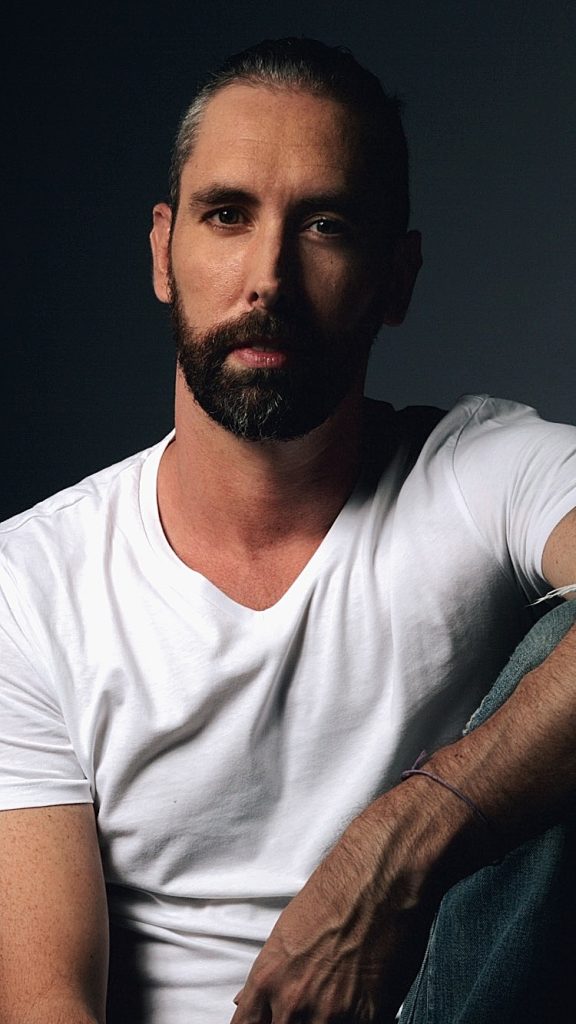 What does it take to develop a successful social marketing campaign?
Everybody is looking for this secret-magical post that will become viral but it's impossible to predict. Social media marketing is based on natural human behaviors and so it makes it, by essence, very unpredictable and ephemeral. It is important, yes, to monitor the followers' growth, but people tend to focus on vanity numbers instead of key elements: not all the buyers are following the brands on social media platforms and vice-versa. Patience is also very important to succeed. It is a very slow process to gain someone's trust: it requires time and consistency. This is why, in my opinion, to build a successful campaign on social media platforms, you need: time, consistent content elements (pictures, messages, videos…) and a coherent strategy.