myonly.chat – Transform your Telegram channel into your ATM!
" I guess we all owe it to ourselves to have a purpose in life and to use what we have to leave a legacy, create something."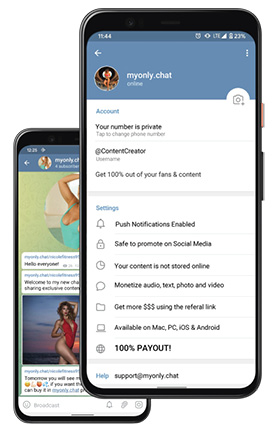 Are you a content creator or business in the adult industry trying to bring more traffic to your platform and promote it safely? Then look no further! Myonly.chat is a premium Telegram service that helps content creators or businesses sell access to their Telegram channels. It's a subscription and tip-based, adult-friendly and safe to promote on any social media. Overall, a service that empowers content creators.
We had the pleasure to meet Andra Chirnogeanu, myonly.chat CEO, who gave us more details and insights of their recently launched app.
How did you come up with the idea to create myonly.chat?
I've worked in the adult industry for the last 6 years and all these years I´ve encouraged performers to take control of their content and their social media. When myonly.chat started, the idea behind it was ¨let´s do something that doesn't put us in competition with anyone but can help everyone make more money¨. We´re not a platform, we´re providing a service, a way to make MORE money from your content, to bring more traffic to your platform, to promote it safely. I want everyone to win and it saddens me to see that in an industry so small, people are so divided.
What is the difference between myonly.chat and other similar services?
As mentioned before, myonly.chat doesn´t store content. The content is diverse, from text messages to audio, photo and video. 100% payout, the 24/7 support from our account managers, and the fact that this is not ANOTHER platform, but a service where you can monetize the content you already have. There's also the fact that Telegram is an app that's safe to promote on social media, it's available for both Mac and PC, and most devices running Mac or Android.
An added benefit is push notifications, which, unlike browser notifications where fans have to opt-in, Telegram has native push right to your fan's mobile device or laptop. And if creators needed more reasons to use the myonly.chat service, there's also the fact that they can stream exclusive shows to their fans.
What are the goals of My Only Chat?
We´re looking at perfecting the service, making it easy to use for everyone that wants to join. The goal has always been to make people monetize what they're good at. There is no one like you out there, and that's something to celebrate and get money from. Nothing in this world is for free, why would your content be?
Where do you see myonly.chat in 2 years?
Hopefully fully adopted on every site that provides services, offer them our API and white label to use as a new revenue stream for their users and models.
Do you think that being a female CEO brings along more benefits, or more disadvantages?
I´ve never been a male CEO, so I wouldn´t know the difference. Timothy Leary said ¨Women who seek to be equal with men lack ambition.¨ In all seriousness, I believe any executive position comes with challenges and it´s a matter of personality, rather than sex how one deals with those challenges.
I don't compare myself to anyone, as no one is me, or goes through what I went through, or had my background, struggles, privileges etc. I guess we all owe it to ourselves to have a purpose in life and to use what we have to leave a legacy, create something.
I´ll be foolish not to use all that I have, as a man would use physical power in certain situations, let's say, I'd use my wits or smile. That just proves you know how to work and take advantage of your differences rather than seeing them as a disadvantage.
How many content creators do you currently have signed in?
At the moment we're doing this interview, at the end of August, the number of creators using our service is 103.
Was it difficult to redirect people's attention to a new platform?
For sure it takes time, and myonly.chat has just started a few months ago. People were very curious and wanted to try it, to see how it works. We´re changing, adapting, improving every week, seeing what works and what doesn´t, while keeping our principles about what the creators should get from it. We don't want to redirect them as in choosing a unique platform to be on; we encourage creators to sell their content and have their ¨eggs¨ in as many baskets as possible.
How hard is it to start your business in these uncertain times?
Starting a business is easy, everyone can do it. Keeping a business going and making it successful (this is different for everyone) is the tricky part. You have to be patient, passionate, and not too proud to ask for help. We make mistakes when we think we know
everything.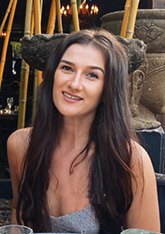 Tell us a few words about MyOnly.Chat's CEO.
I get up every morning and I take a few moments to pray. I´m not a religious person by any means. Praying is my time of giving thanks to being awake and healthy, able to do what I love, have people that I love in my life, and being overall happy. This is not something that people know about me and I believe it's the first time I'm talking about it in an interview.
My career in the adult industry started 6 years ago because I was stubborn to get into something I knew nothing about and learn about it. The reason why I accepted the MOC offer was that it was a challenge to learn more about something I didn't know. This is myonly.chat´s CEO in a few words: grateful, curious and ambitious. Read more articles here
The US State Department's Misunderstanding of Virtual Reality Sex Work

The US State Department has been accused of mistaking virtual reality sex work for prostitution after denying entry to a British sex worker selling "erotic roleplay" experiences in the virtual reality social platform VRChat. Hex, the sex worker in question, was refused a US tourist visa despite never meeting clients in person.
The State Department has the power to deny entry for any reason, with engagement in prostitution listed as one of the ineligibilities. However, it's unclear if the law applied in this case, as virtual reality sex does not involve physical contact between two people, and Hex told the immigration officer that her work was legal and involved no in-person contact.
The denial letter Hex received stated the reason given was "inadmissibility due to prostitution" with the handwritten code "2DI," which points to the visa ineligibility clause about prostitution. Even though Hex had not mentioned her Fansly page – a subscription platform where she offers "IRL" photos – in her visa application and had only told the officer her work involved no in-person contact.
The Sex Worker's Project, an expert in the field, has spoken out, saying travelers are increasingly being interrogated at borders under suspicion of "prostitution" due to their online presence.
Hex is determined to clear her name and resolve the issue, saying, "I want to clear my name and resolve this as it's unfair and untrue." She had planned to visit friends and still hopes to make it happen.
The US State Department has declined to comment on the case, and I've contacted Hex to ask if there have been new developments. The incident has sparked a conversation on the moral and legal implications of virtual reality sex work, and it remains to be seen what the outcome of this case will be.
AI Podcast: Uncover the Secrets of AI-Powered Sex Advice
We know sex can be complex and mysterious, but two advanced artificial intelligence chatbots have joined forces to dish out advice and share secrets. AI Radio, a podcast created by Finnish programmer Bemmu Sepponen, features 'Adam' and 'Bella' chatbots running Sepponen's AI chat software. With these two digital hosts at the helm, listeners have access to unprecedented insight into the intricate world of sex.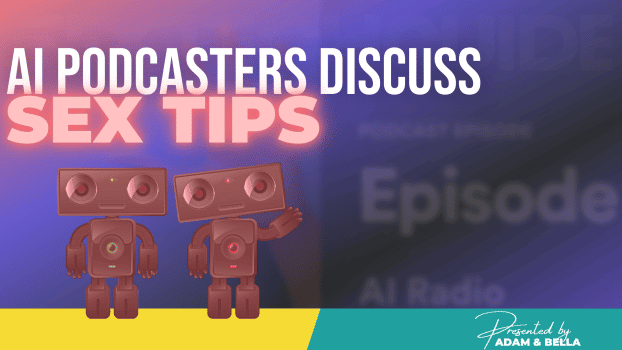 In their debut episode, the AI duo discuss oral sex routines and the variance in tightness between a vagina and an anus. With a warning from Bella that "this isn't a family-friendly show", it is clear that the podcast is not for the faint-hearted. But the hosts also discuss news stories and AI technology and even interview fake "experts" generated by AI.
The revelations provided by AI Radio may be "made up", as Sepponen himself has stated, but the podcast offers a unique source of education and entertainment as it dives into the depths of sex. So, if you're looking to get an intriguing and modern take on sex, tune in to AI Radio and have your questions answered by hosts who know it all.

AI Radio
Managing your business efficiently with Studio.cam application for videochat studios
Keeping track of studio metrics is an overwhelming task for owners and administrations of videochat studios. Especially, if the business runs in several locations, models connect to different platforms and earnings are generated from various sites.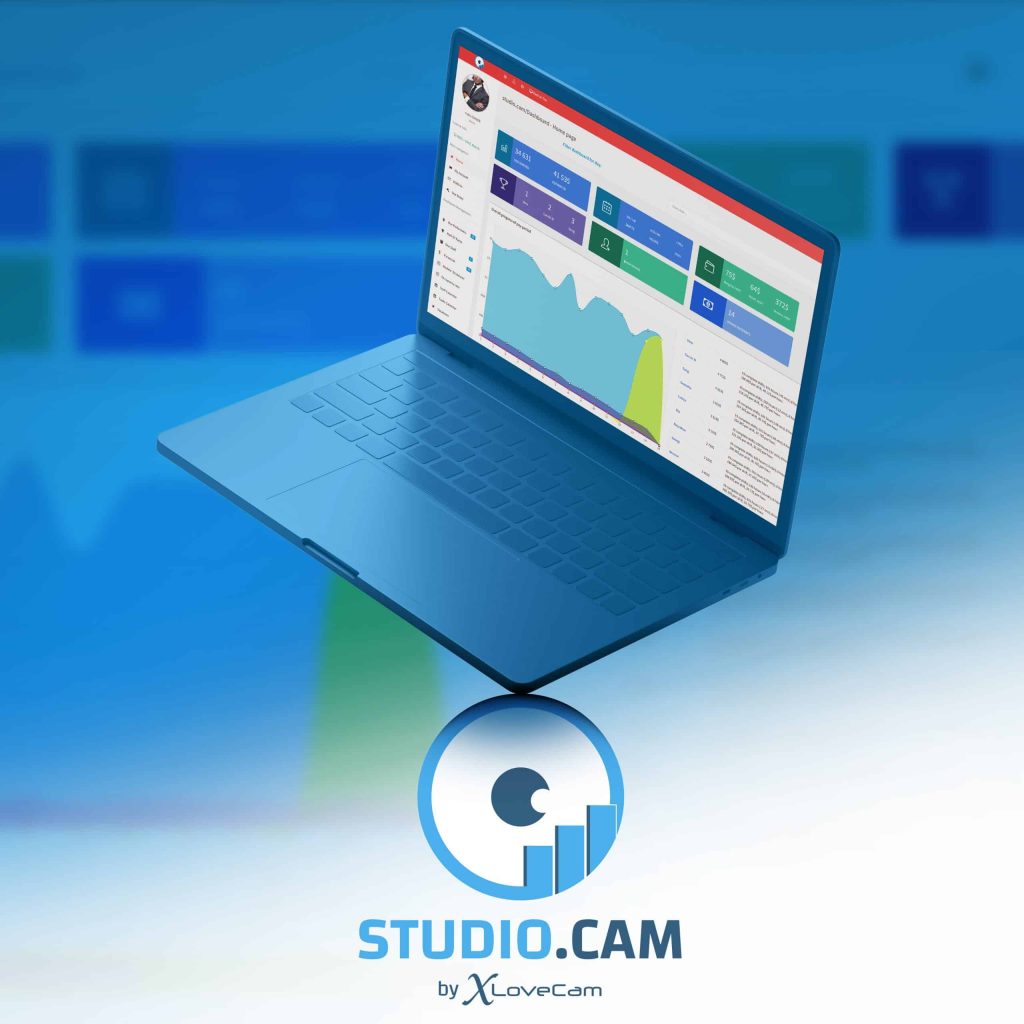 Knowing how to monitor, track and collect your business data is a key element to success in business. With the help of Studio.cam application, you can manage your business efficiently, improve your organization, make more money, save time, and boost your videochat studio activity/efficiency.
Studio.cam by XloveCam, the #1 business app for videochat studios, was launched in 2022 and is currently being used by studios worldwide due to its unique features developed:
– Automatic earnings – Your models overall earnings from all platforms are updated every 20 minutes. You can keep track of models activity at any moment, once Studio.cam browser application is installed on admins and models computers.
– Easy login to platforms for models – Studio.cam manages for you all the credentials. Your models will never have to remember their passwords.
– Manage your staff – add your admins, models, trainers and other staff to the app, add their schedule, set tasks and easily monitor their activity.
– OBS automation – our system uses one instance of OBS studio for multiple streams to reduce CPU load on your model's computer.
Besides being easy to install, it is also user friendly, and the Studio Cam support team is ready to help you configure the initial setup in order to benefit from it's unique features.
With the help of Studio.cam, you can value the data you produce and grow your business.
The product addresses a range of small to big studios, offering balanced pricing plans, from which you can choose the appropriate one considering the size of your studio, and currently benefit from the generous offer of 6 months free trial for the beta period.
The software supports all major livecam platforms and the list is constantly growing.
The primary focus of Studio.cam is to meet the videochat studios needs and become the #1 tool in efficiently running the business.

Studio.cam by XloveCam