FLIRT STUDIO – More flirt and relations than shows
Flirt Studio was opened in 2011, in Izhevsk, Russia, by Artem, an ex-model in St. Petersburg, who after studying the market, came to the conclusion that it is more tempting to open a studio in a province where there are no other studios. The lack of competition and a minimum investment gave him a fairly quick start, and after years of sincere and hard work, Flirt Studio became one of the best studios in Russia, relying more on a "flirt and relation" strategy than shows.
Artem, did you receive any advice/consultancy from any other studio or from any other experienced person in this field when you started?
Yes, I originally made an agreement with two experienced people in the industry who helped me with opening the studio, for which I am still grateful, but then our paths diverged. At that time the studios didn't communicate with each other as they do now, and to get or give advice to a competitor was something out of the realm of fiction, so there was no place to get information and I had to rely on my own experience. Well, it gave a certain hardening in business. Taking the Russian market as an example, I think we made a huge change by organizing Russia's first webcam summit – WTF; changes that were influenced by Romanian summits.
Is there any financial difference between last year and this year's 1st quarter? Is there any increase in profits?
We have quite a big drop compared to last year, as our partner site has changed the terms of cooperation, so it is quite difficult to switch to them to cover the losses and change the style of work.
Since you started your studio, which was your hardest period?
I think it was 2018, by that time we had made some serious progress in the industry, we had our first summit successfully and the studio was growing at a steady pace upwards, but unfortunately your success in Russia is quickly noticed by other people, well due to the fact that this business is quite "gray" in Russia, the police became interested in me. This was my second criminal prosecution (the first was in 2013), but rather more serious in terms of charges. It's hard to tell about it in two words, these stories are enough to make a short series on Netflix. Thankfully all ended well, but these wars set the studio back a couple of years in development.
How did you handle it?
My very good and very expensive lawyers handled it ha-ha, and honestly, it was just pure luck.
Investing in our Cam Models drives the studio's success to the maximum!
This time, we are delighted to present to you Cam Stars Studio, a premium studio founded in 2008, based in Bucharest Romania. Their business model is investing in models so they can reach their most professional form. They've created a safe environment for the girls who want to work for them, training them constantly to reach the income they desire. Read more about Cam Stars Studio in the following article.
Please tell us a few words about your studio
Cam Stars Studio is a Romanian studio based in Bucharest since 2008. Our mission was, from the start, to develop top cam models, working in a safe and legal environment based on transparency and team values.
What determined you to open up a livecam studio?
We started many years ago and we knew from the start what we wanted from this business and what we wanted to achieve. Obviously, sometimes you have to work years to achieve what in the beginning seems so easy.
Did you receive any advice/consultancy from any other studio or from any other experienced person in this field when you started?
Back in the days when we came into this business, things were a lot different. It was a new business in the Romanian market and of course way less competitors. Everything was slower and you really needed to figure it out by yourself. Fortunately, we were 3 associates from scratch and everyone did his part well.
Is there any financial difference between last year and this year? Is there any increase in profits?
We prefer a slow and constant growth by retaining our new models. In order to engage our models, we permanently invest and try to improve their way of work so it is easier for us to forecast this year. Based on our data this year will be at least as good as the last one and we are satisfied with these margins.
Describe how you've responded to competitive threats in the past.
We do not consider the rest of the studios as a threat to our business because competition is making all of us stronger and better. Our business model relies on experienced people with unique skills, and individual and team values which make it self-defensive.
What method did you use to create strategies that led to the success you have today?
From the beginning, we tried to create a reliable and powerful brand and our core value is respect for our models work. It is not just about helping them succeed in this business it is also about finding the best version of each and every one.

What type of cam sites are you working with?
We only work with premium websites (ImLive, Jasmin, AdultWork, Streamate) and we are totally against freemium.
What expectations do you have from the cam sites you are working with?
we are very satisfied with the partnership we are having with the sites we are working with. We are working closely with them in growing our models on their platforms and the most important thing is that we have a fast and easy communication channel with all of them.
How many working places do you have/ or how many locations?
Currently, we have 3 locations translated into 20 working places.
Which is the model's salary growth expectation compared to the average salary in the economy?
A model's revenue is always based (in this exact order) on her level of commitment, general knowledge, level of English, look. So any model who wants to work with us has to understand that she can meet her financial expectations if she will work hard and improve her earnings monthly. Read more articles here
Studio One – a premium cam studio
Studio One is a premium cam studio based in Bucharest, Romania. Starting with a fresh new perspective on the live cam industry in Romania, the cam studio made its way through the market. It made itself visible by adopting new strategies such as being represented by public figures. Their motto is "Be the ONE, not anyone!" which also helped the cam studio choose its name. We had the pleasure to talk to Studio One, and we are glad to share their story with you.
Please tell us a few words about your studio.
(When did you start? The studio's name; how did you come up with the name? Where is it located, etc.)
Be the ONE, not anyone! This quote led to our name choice, as our business always keeps the model on the focus. Our goal is to create TOP models, and we trust every girl can become one with the support of a professional team. We currently have one location almost at its maximum capacity and are already looking to expand to a second one. Also, we will soon launch our revolutionary franchise system, enabling other business enthusiasts to open a successful studio and run their businesses at the highest standards.
Did you receive any advice/consultancy from any other studio or any other experienced person in this field when you started?
As we were set for success, we had the support of one of the most experienced consultancy agencies in the field, ExpertVideochat.ro, ensuring a pole position in our start and good business practice according to the industry standards. This way, we successfully followed our business plan from day one and generated high incomes in a short period. Read full article here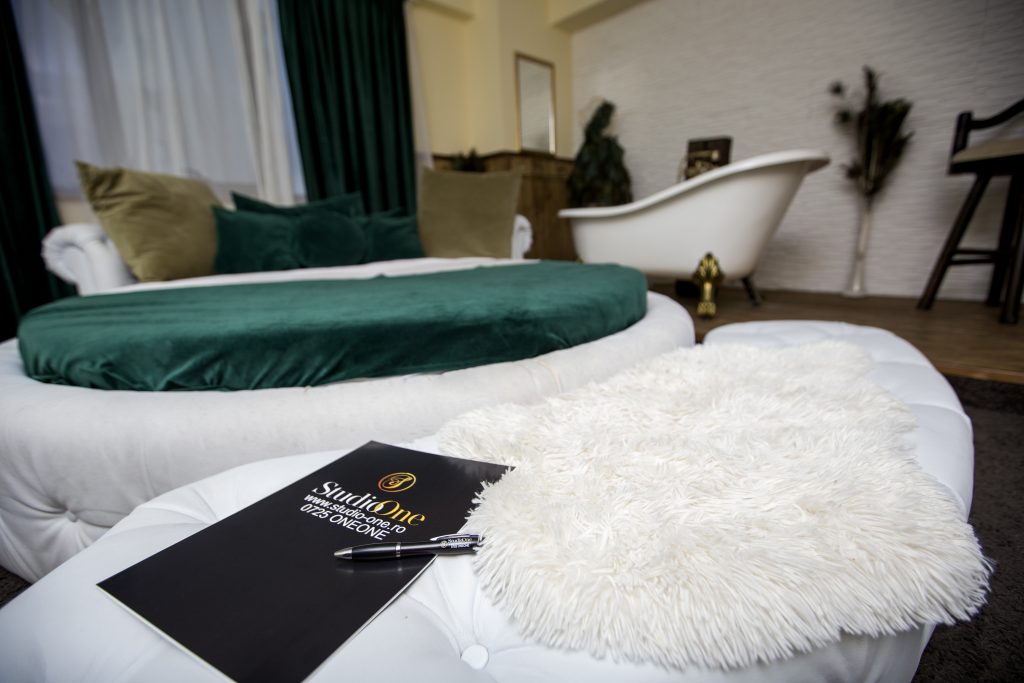 Candy Models Family is a non-nude cam studio based in the capital of Ukraine – Kyiv. The story of the studio started 5 years ago, in 2016, having as a workspace only one room and one thought – 'let's make some quick wallet money'. In time, things started to take shape, so now, Candy Models Family represents two brand-new studios that are fully professional. The studio's philosophy is to help any girl in "touching" the livecam industry with no nude performing and earn a lot. We had the pleasure to talk to the owner of the studio – Illya, and we are glad to share the interview with you!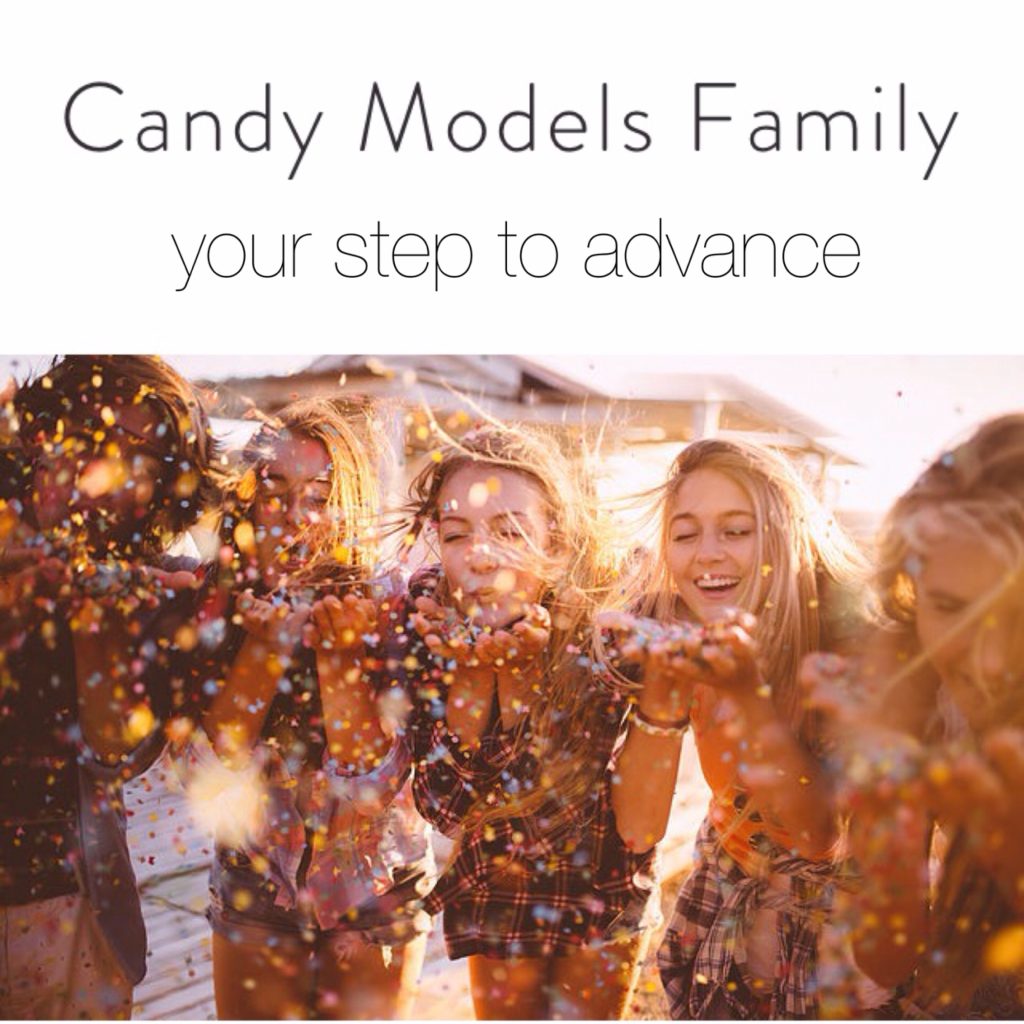 What determined you to open up a livecam studio?
Actually, I opened my first studio after I was fired from a real estate company and I just needed some money for living. At that time, I had a friend who was an owner of livecam studios, and it seemed to have success, so I've decided to try it myself. Well, that was the right decision.
Did you receive any advice/consultancy from any other studio or from any other experienced person in this field when you started?
Yes, I had some technical advice about PCs, cams, and lights. Unfortunately, this was the only advice I had at that time. I had to make all the next steps on my own. That was hard but very interesting. A few years later, when I started, I met some people at AW Summit who gave me some really simple but important advice. Read full article here