Prepare yourself to meet the vibrant Brandi_rose69, whose positive attitude and resilience has captured our attention in more ways than we could count!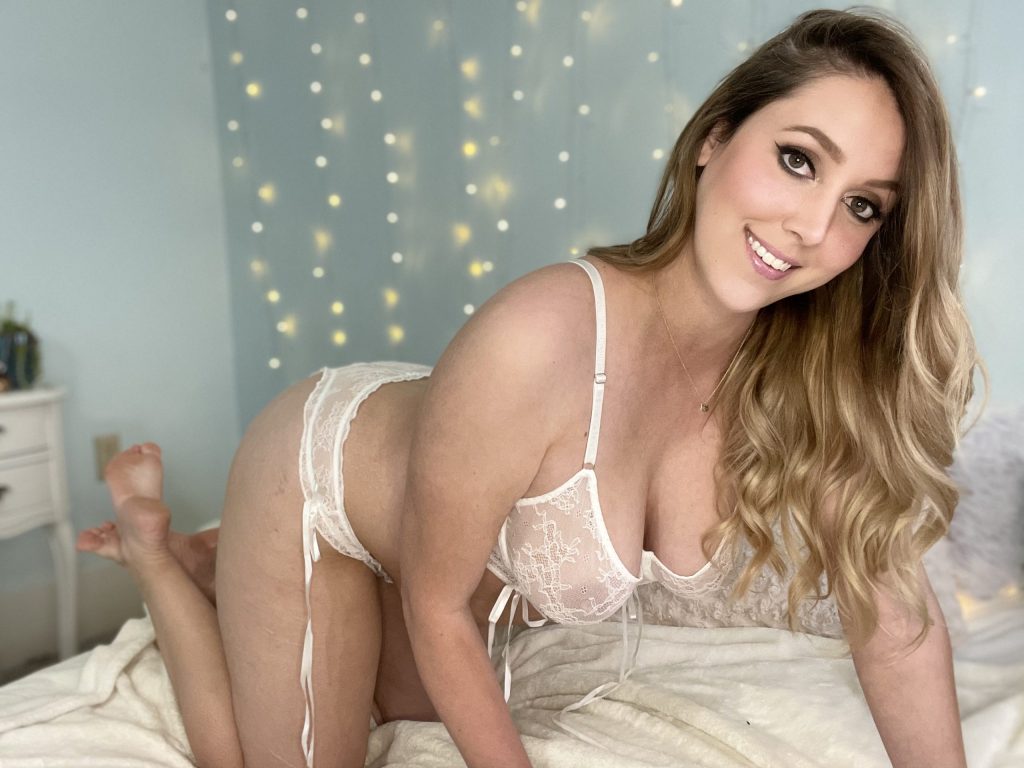 How long have you been a webcam model? Do you remember how your first weeks were?
I've been camming about a year and a half now. When I first started I was really shy and nervous, but thankfully everyone was so helpful telling me how to set up my tip menu, scams to avoid, and having fun with me. I had read some forums and tips online but was really just winging it! Initially I wasn't sure about camming but after my first stream, I loved it and haven't looked back since.
What did you buy with the first money you've earned?
I got the lovense lush and domi and a professional ring light! Then wanted to spice my room up a bit with some decor like candles, string lights, pillows and soft blankets and some new sex toys. I also got a lot more sexy lingerie!
How do you get ready for broadcasts?
I start off in the morning with a shower and listening to some music that fits my mood that day. Maybe some Doja cat or chill vibes on Youtube. I love to do my hair and makeup, it's so satisfying. I think about what I want to wear that day. While my toys are charging I get ready and take my time, twerking in the mirror and having fun, post some pics to snap and hydrate. Once I'm done getting ready I prep my toys and room, get dressed, set up my cam and lighting- then ready!
What's your favorite thing about the cam site you work with?
Chaturbate is so inclusive! There is someone (or groups) for everyone! I love that they support models of all ethnicities and sexualities. On top of that, they're always making updates to try and benefit models and fans, listening to feedback on the changes.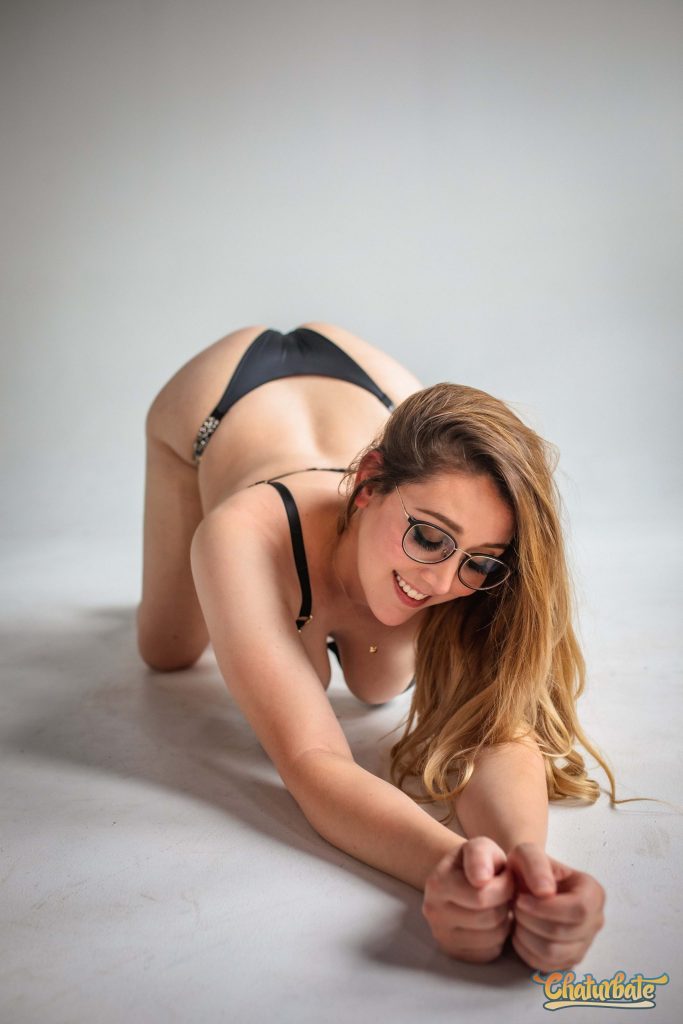 What would you like to tell your fans?
I would like to say thank you for all the laughs, for supporting me, and for all the fun times!! I have such a great time on the cam and it wouldn't be possible without them.
Are looks more important or the brain in this industry?
I think personality is really important! People notice looks first and being smart is useful, but having a good personality helps build connections with fans.
Tell us a memorable cam life experience.
When I first told my brother, I was so nervous. He was so proud of me it just made me really happy that I did. I don't tell many people, but knowing that he supported me and was genuinely so psyched and happy for me really warmed my heart. It can be isolating keeping secrets, but having him to talk to and not judge me was a big weight lifted off my shoulders. I feel very lucky to have that support.
Is there any advice you would give to future webcam models?
The internet is forever, so before jumping in do your research and make sure you're ok with screenshots and possible recordings being out there. Some days are slower and some are crazy! Don't let money affect your self worth. Camming is amazing, but it isn't for everyone. You definitely need thick skin! Know your personal boundaries and never break them.
Do you have any beauty secrets?
Sunscreen! I use it everyday even if I'm not going to be in the sun. Always take your makeup off at night, hydrate, and moisturize. I started using day, night and eye creams around 23 and swear by them. Laneige is so amazing for dry lips too.
What was the most pleasant thing that a member did for you?
I've had multiple members just drop by for a minute to surprise me and leave a big tip to say hi! It's such a sweet surprise and so kind of them.
How did you decide to become a model?
I first started dancing at 18 when camming was pretty new and I'd keep hearing about it over the years. I did some regular jobs like selling panties, but missed my exhibitionist side. After moving I tried dancing again but didn't like the club. I decided to finally try camming out after some research and loved it! Read more articles

Seska Lee Wins Spotlight With FansRevenue
CHICAGO, NOVEMBER 30th, 2023 — Live cam industry veteran Seska Lee has been crowned
winner of FansRevenue's first high-profile contest for cam models and adult content creators.
The 52-year-old performer has been in adult entertainment since 1998, making her one of the
industry's pioneers worldwide. Earlier this year, she was nominated at the 2023 XBIZ Creator
Awards and featured among Streamate's top earners.


"We are thrilled to have found Seska through this contest and, amazingly, it coincides
with her 25th career anniversary," says Olivier Tremblay, FansRevenue's marketing
director. "She's a true ambassador for the whole cam industry, past, present and future.
We feel it's the start of a great partnership between Seska and FansRevenue to help
further her monetize her loyal fanbase!"

Seska Lee is part of the TreasureCams agency led by award-winning performer Bella Vendetta,
whom she considers a mentor, guiding her through an industry completely different from what it was in the late 1990s. She is also an avid fan of neoburlesque and was part of several troupes
and productions over the years (The Coral Lees, Team Burlesque, Acme Burlesque).

She ran her own amateur adult website from 1998 to 2010. She then spent the next decade
studying holistic well-being, working as an intimacy educator and speaking at conferences or
universities about her life and career. She has been back in front of her webcam since 2020,
fully embracing her body and age: "[Ultimately], I want to show that a woman with a natural
body and gray hair can be vivaciously empowered […] on her terms."

An exclusive interview with Seska is available right now on FansRevenue's blog. She will host
her first Jerkmate live show on December 2 nd, 2023, at 8 am ET. Seska is also very active on
social media on Instagram, her free OnlyFans and X (Twitter). To learn more about Seska's 25 years in the adult entertainment industry, click here.

What is FansRevenue?
FansRevenue is the #1 monetization platform for Cam Models, Adult Content Creators and
influencers, powered by CrakRevenue and backed by over 13 years of digital marketing
expertise. Using an innovative combination of influencer and affiliate marketing, FansRevenue
helps content creators monetize their following by matching
Candy Preferences:
I have a sweet tooth that loves balancing tangy and sweet flavors. Sour gummies and chewy candies are favorites, but I also can't resist rich, melt-in-your-mouth chocolate, be it dark, milk, or white.
Spooky Stories:
During a live cam session, I mistook a postman outside for a stalker, causing a heart-racing moment. It turned out to be a humorous mix-up, with my viewers laughing as I comically used a Hitachi massager for defense!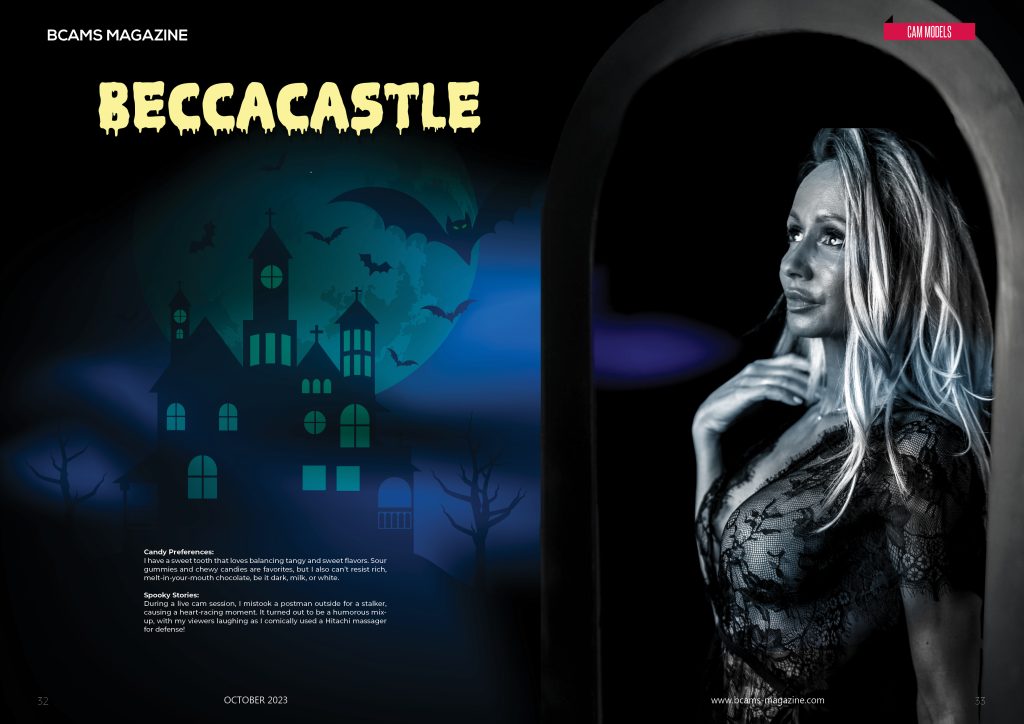 Candy Preferences:
I'm a big fan of fruity Tootsie Rolls—the little skinny ones, and JuJu Bees. They're my absolute favorites for their unique, fruity taste.
Spooky Stories:
I've always felt a ghostly presence around me. In my last apartment, it even scared @AriaHaze_XXX by knocking things over in the bathroom. Also, the tale of the Headless Horseman is my favorite; the idea of a horse charging at me is genuinely terrifying.